Best Shanghai Soup Dumplings in Bangkok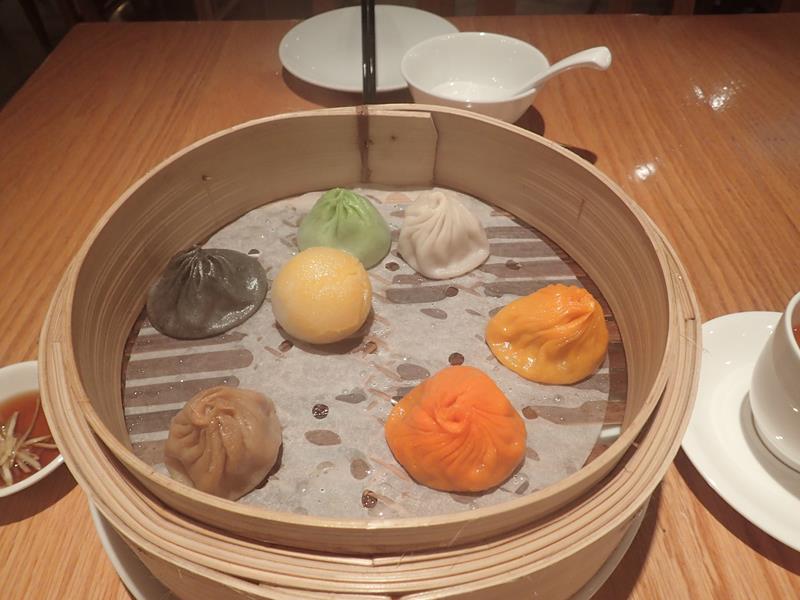 Mian Xiao Long Bao Restaurant has now CLOSED FOR BUSINESS
There are plenty of good Chinese Restaurants in Bangkok serving different types of Chinese cuisine from all regions of China. One of my favourite Chinese dishes is Xiao Long Bao or Steamed Pork Soup Dumplings often referred as Shanghai Soup Dumplings. These small bite sized dumplings have a delicious soup inside the dumpling with a small portion of pork mince. They come from the Jiangnan region of China.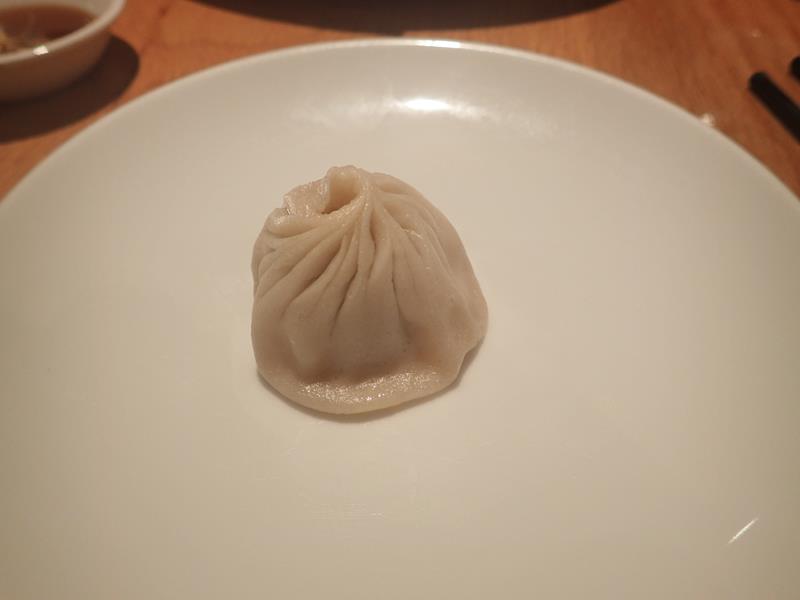 In Bangkok there is a chain of restaurants (5 restaurants) called Crystal Jade Restaurants and my favourite of these is the Crystal Jade La Mian Xiao Long Bao Restaurant which specialises in these delicious soup filled dumplings. They also specialise in hand made noodles (mian or mien).  You can order the standard Shanghai Soup Dumpling or they also serve a range of these soup filled dumplings with different flavours.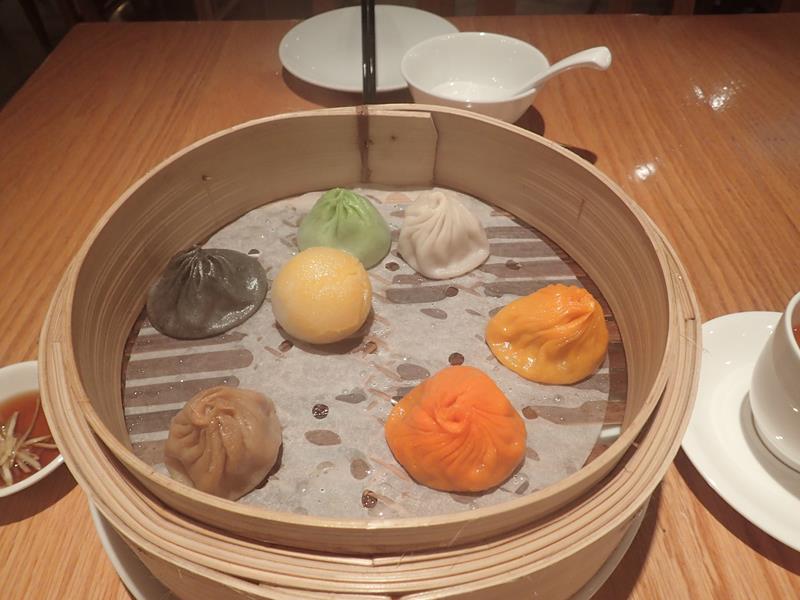 Served in the traditional bamboo steaming baskets (xiaolong) the multicoloured dumplings served at Crystal Jade are made with different ingredients including the original Xiao Long Bao (the white dumpling pictured above), Foie Gras Xiao Long Bao (brown dumpling), Vegetable and dried beancurd Xiao Long Bao (green dumpling), Black Truffle Xiao Long Bao (black dumpling), Shrimp Xiao Long Bao (bright orange dumpling) and the Spicy chicken Xiao Long Bao (orange dumpling). The round ball in the centre of the bamboo basket in the picture above is a sweet custard dumpling.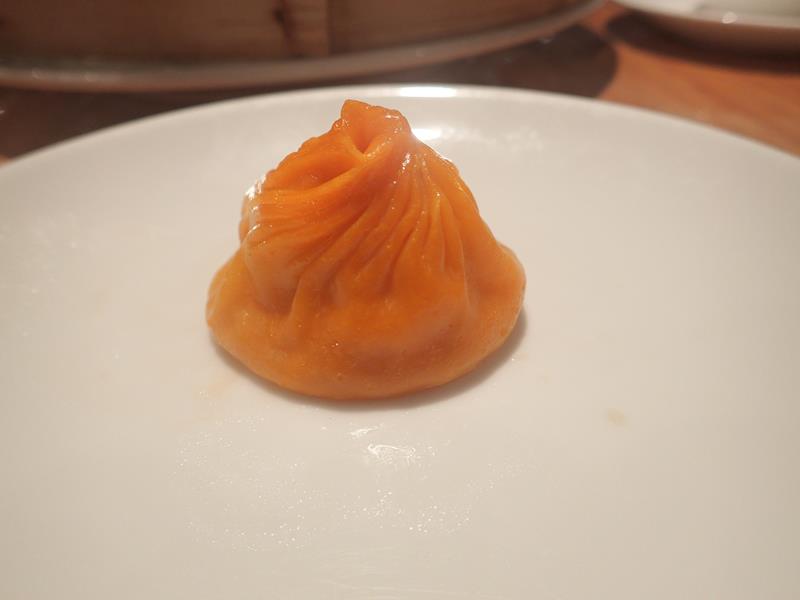 When I went in for lunch the owner of restaurant came to my table and said he presumed I had not been there before he would recommend what I should order. He chose the selection of dumplings pictured above and then also said I should try some of their hand made dumplings. He  pointed over to the open kitchen where I could see the chefs rolling and stretching out the noodles. He suggested a spicy beef brisk soup.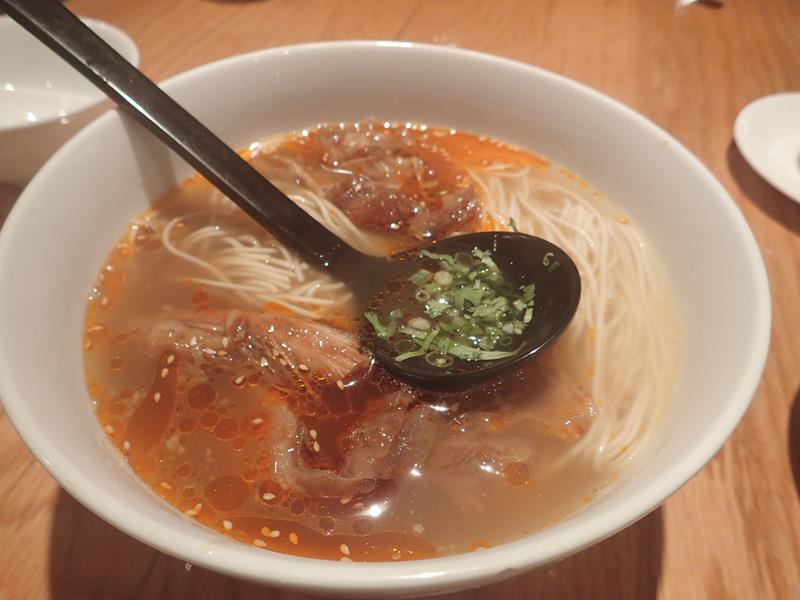 Each of the dumplings where delicious, each with a different flavour. The spicy beef soup was also delicious and I slurped down the noodles and drank through the spicy broth down to the bottom of the bowl.
Crystal Jade La Mian Xiao Long Bao Restaurant is located in the Urban Kitchen located in Erawan Bangkok (right next to the Erawan shrine and just around the corner from the Grand Hyatt Hotel. If you are staying at the Grand Hyatt Hotel you can go down to the Lower Lobby level and there is a set of steps that takes you down to the Urban Kitchen which has a range of restaurants to choose from.
Crystal Jade La Mian XIao Long Bao
Urban Kitchen
Erawan Bangkok
Ph: (66) 2 250 7988
Check out more Restaurants Close to the Grand Hyatt Erawan Hotel Bangkok
Also see our other restaurant reviews for Bangkok Restaurants
Check out the most popular articles about Bangkok on this site: