Great Vietnamese Food in Sydney CBD – Nem Viet Kitchen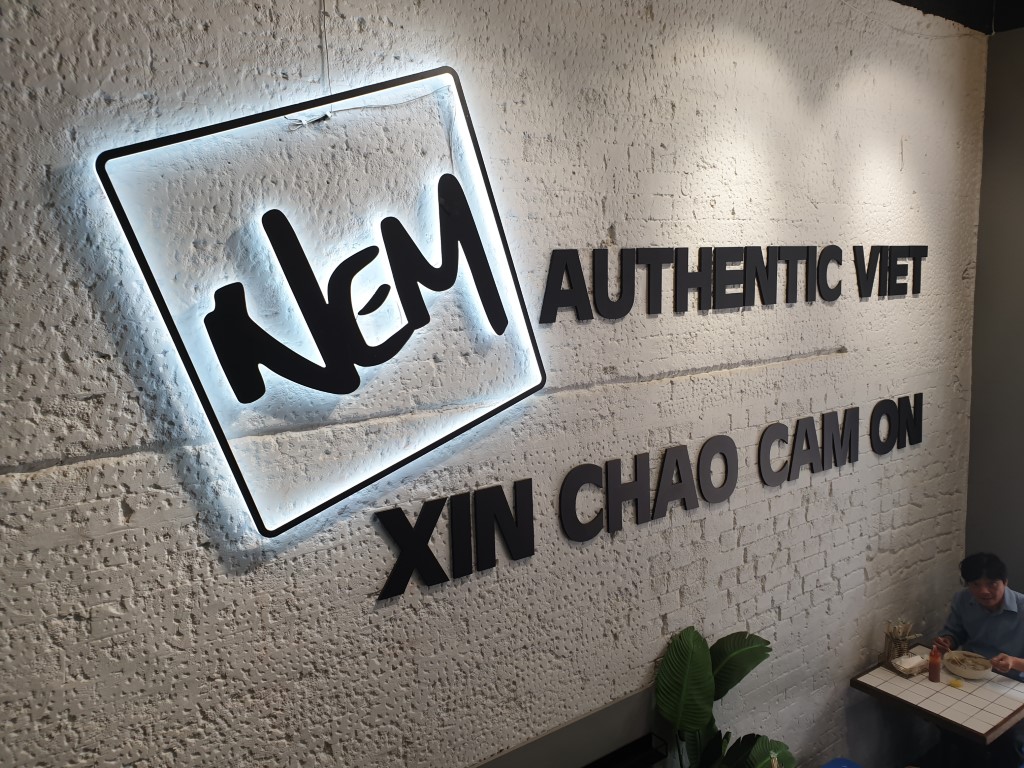 NEM VIET KITCHEN HAS CLOSED FOR BUSINESS – another casuality of the pandemic!
Nem Viet Kitchen is a very popular lunch time Vietnamese Restaurant located on Clarence Street Sydney CBD just 3 minutes walk from Wynyard Train Station. They have a great menu at Nem Viet Kitchen, offering a range of traditional Vietnamese food, at a reasonable prices. They have all sorts of dishes ranging from the famous Vietnamese Banh Mi bread rolls to the most popular Pho Vietnamese Noodle soups.
I have been in for lunch several times at Nem Viet Kitchen. My number 1 choice is their delicious Banh Mi rolls. Their 'Classic Viet' roll is $7.90 which is the traditional Vietnamese pork roll. As well as all the salad you get slices of pork and ham. Delicious. You can also get their Banh Mi rolls with BBQ Pork ($8.90). Grilled Chicken ($8.90) or their Vegan Tofu ($8.90).
With the Banh Mi, I usually get a few of the delicious fresh spring rolls. For $6.50 you get 2 of the fresh spring rolls, 1 with lemongrass pork and the other 1 with fresh prawns. These spring rolls come with a peanut dipping sauce.
If I am not up for the Banh Mi sandwich then my next go to dish at Nem Viet is their big bowls of Pho Noodle Soup. I go for the rare beef soup which is $14.90 which is a bit expensive but it is quite a large bowl so definitely a filling meal. Other Pho on their menu include the Beef Brisket, beef ball, Wok Garlic Beef, beef steak, steamed chicken, grilled chicken or crispy chicken.
They also have a range of broken rice dishes ($14.90) with either BBQ pork or grilled chicken.
Nem Viet Kitchen
115 Clarence Street
Sydney NSW 2000
Open Monday – Friday 11am – 4pm. Closed on Saturday and Sunday
Check out the location of Nem Viet Kitchen in the Sydney CBD City area
[do_widget id=wpp-59]