K Bar and Meze Restaurant Mermaid Beach Gold Coast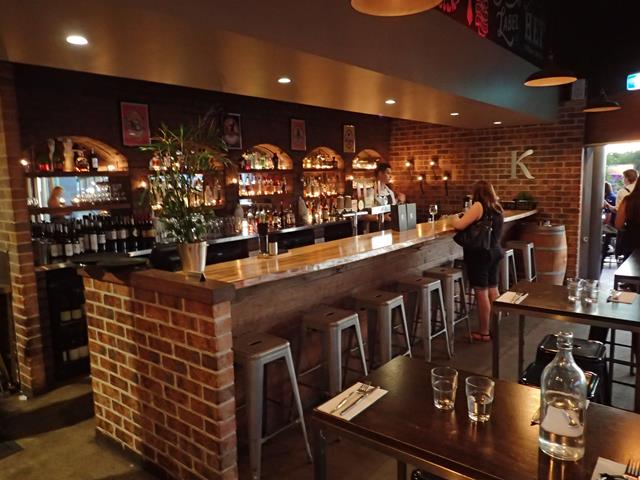 K BAR HAS CLOSED
K Bar & Meze Restaurant is located at Mermaid Beach just 5 minutes from Broadbeach on the Gold Coast Australia. What started as a great coffeeshop, Kiva Han Roasting House, has expanded to a trendy restaurant serving up a range of Turkish style meze plates, very tasty dishes which are great dishes to be shared.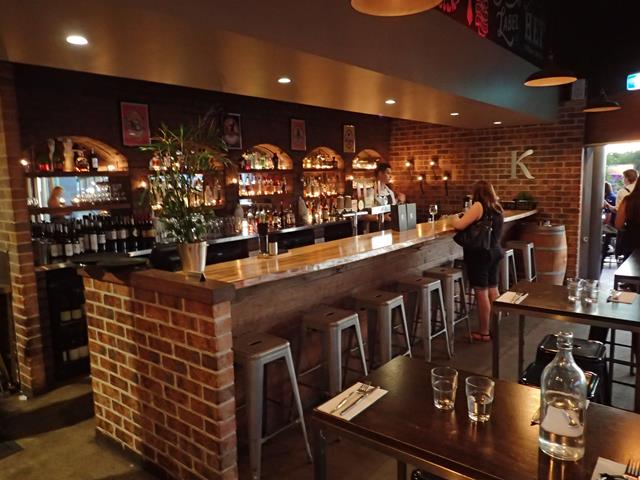 K Bar & Meze Restaurant is located on the corner of the Gold Coast Highway. With a very cool bar area which serves up a range of boutique beers either on tap or in a bottle. The boutique beers include Pilsners, Pale Ale, White beer, Golden Ale, Lager and Pacific Ale.
The star of this restaurant is not just the beers but the great range of food. I went in for dinner with 2 friends, they had already been here for lunch before and recommended we go to try the food. I was not disappointed.
We tried a number of their meze dishes starting with the trio of dips with flake salt flat bread which we all devoured in a flash.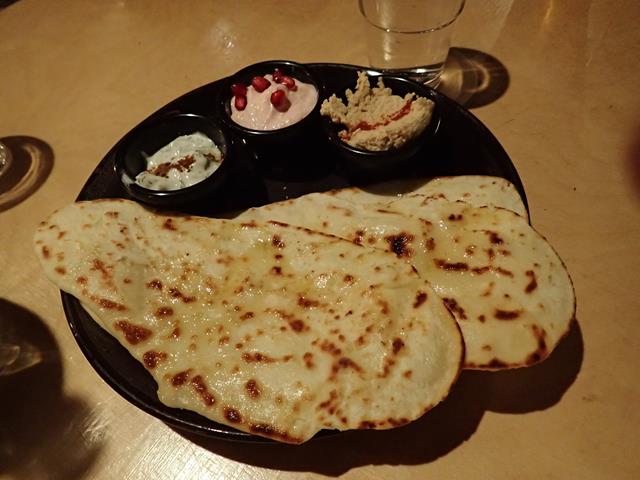 Next came a large bowl of chunky chips served with Greek yogurt and House relish. At the same time as the chips arrived a plate of the Moroccan spiced Calamari was delivered. The chunk chips were awesome, I was not a big fan of the calamari! Although the Calamari is cooked perfectly it just lacked the spiciness I was expecting, a bit bland, not so spicy.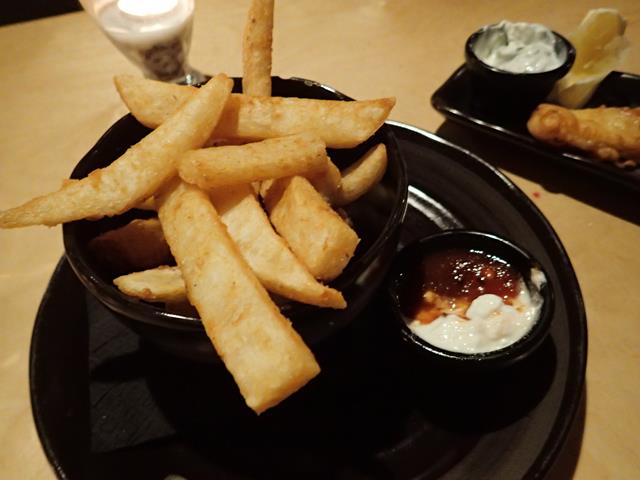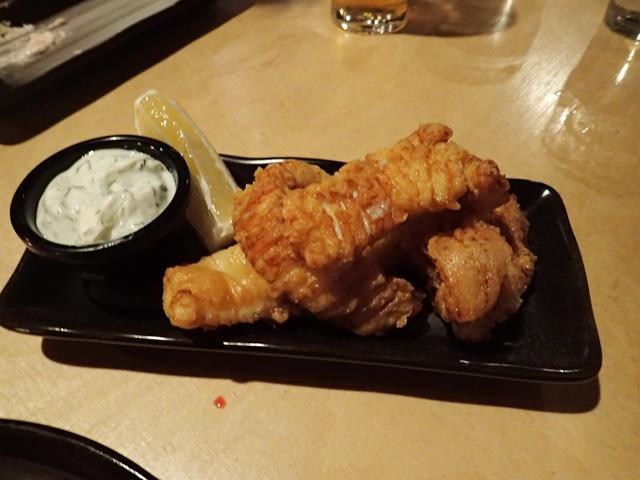 We still finished off the Calamari (it wasn't bad!! just not what I was expecting) then came out the Grilled Lamb Koftas with Tzatziki sauce. The grilled lamb was my favourite dishes of the evening. I highly recommend this dish.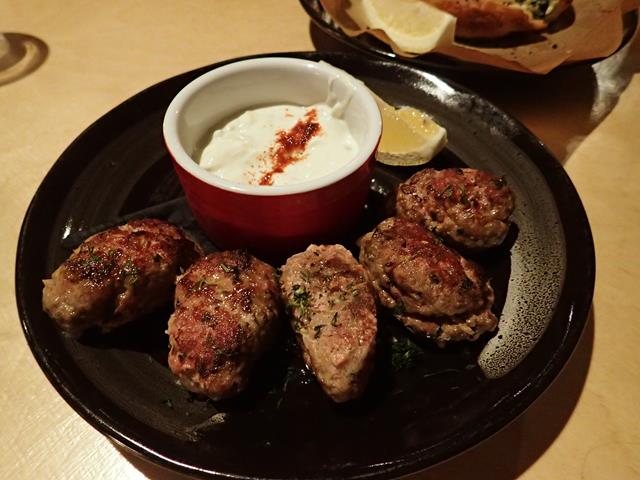 Last 2 dishes we tried and thoroughly enjoyed was the Spanakopita w' Fresh Lemon and the Charred Chicken Drumettes on Zesty Lebanese Couscous. Now I was expecting the small little triangle Spanakopita that I am used to getting in Greek Restaurants. This Spanakopita was like a huge bread rolled filled with the delightful chopped spinach and feta cheese. I was really impressed with the crispy bread and the slightly salty filling. Delicous.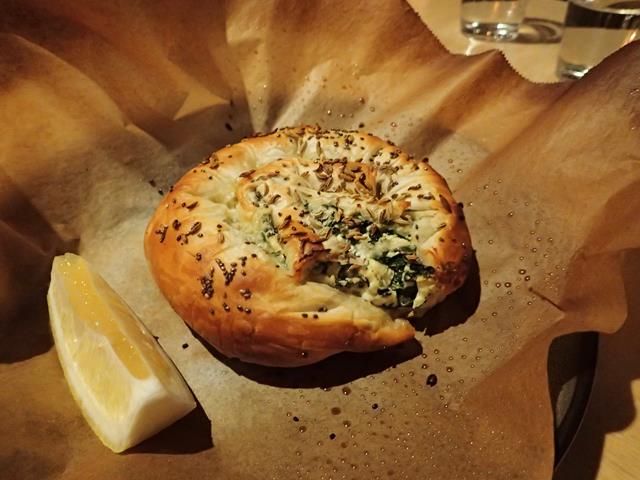 The Char grilled chicken drumettes were mighty tasty too!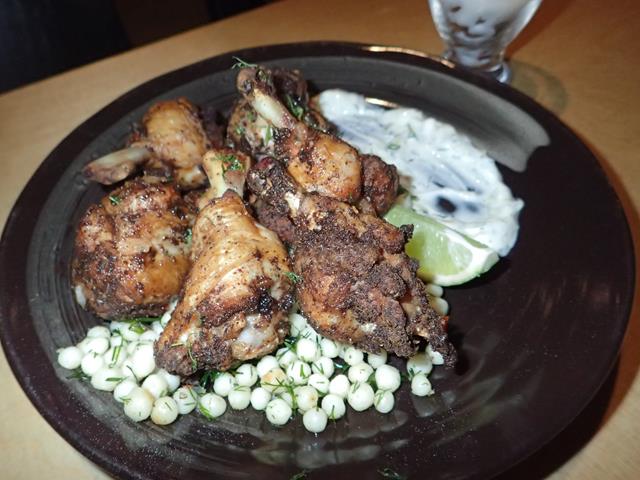 This is a casual restaurant really worth trying. Take a group of friends, order up big and all share the delightful dishes. The prices are very reasonable for both the food and the awesome beers.
K Bar and Meze Restaurant
Shop 1/2557 Gold Coast Highway
Mermaid Beach
Gold Coast
Ph: (07) 5679 2813
Website: http://kivahan.com.au/k-bar/
See the location of K Bar & Meze on Google Maps