Lester and Earl American Restaurant Gold Coast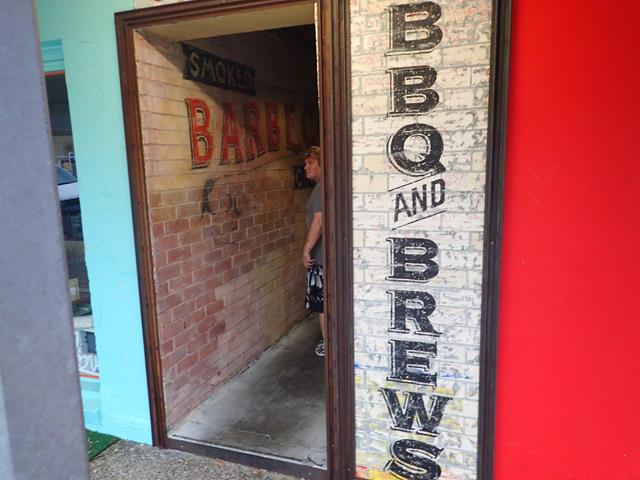 Lester and Earl is NOW CLOSED FOR BUSINESS
Located at Palm Beach on the Gold Coast is an American style BBQ restaurant called Lester and Earl. They serve up a range of American smoked meats including Pork Ribs, Beef Ribs, Beef Brisket and a range of steaks. My friends on the Gold Coast had raved about their visit to Lester and Earls, they went on about how awesome the BBQ Pork ribs weere, how tasty the monster chicken wings they shared for entree and how it was just a very cool restaurant, playing very cool music. Well this is often the kiss of death for a restaurant as I go in with very high expectations! When I visited with my friends on my next trip to the Gold Coast, I can tell you I was just overly disappointed with the whole experience at Lester and Earls!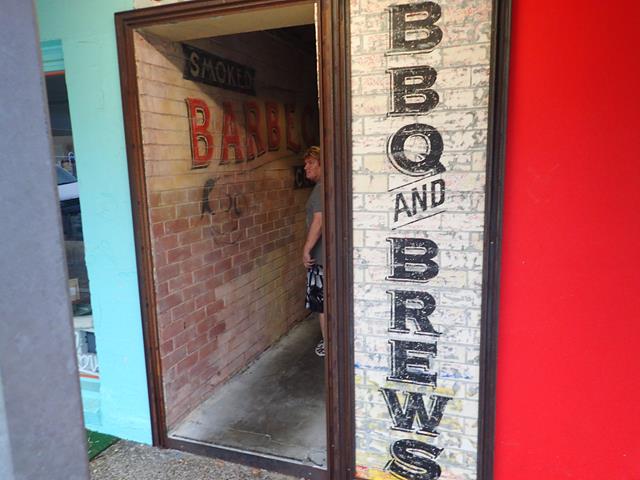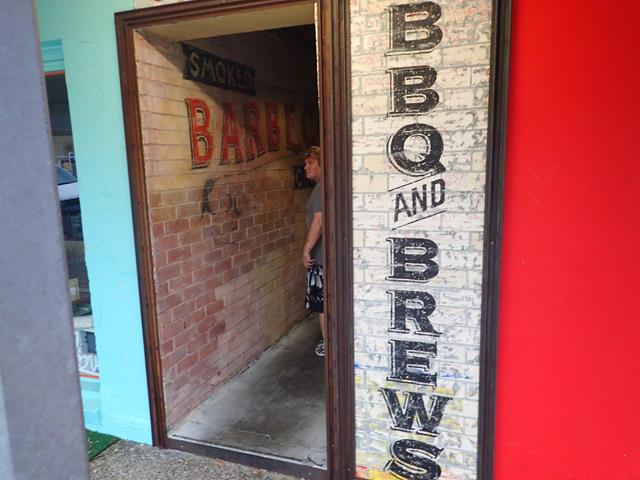 I was all primed for an awesome dining experience and was so ready to try those delicious BBQ Pork ribs. We got to the restaurant at 6pm, what I would say is the start of the dinner service. The restaurant is open all day but I am sure alot of people sit down for dinner at 6pm so you think the restaurant would be geared up for hungry people at this time.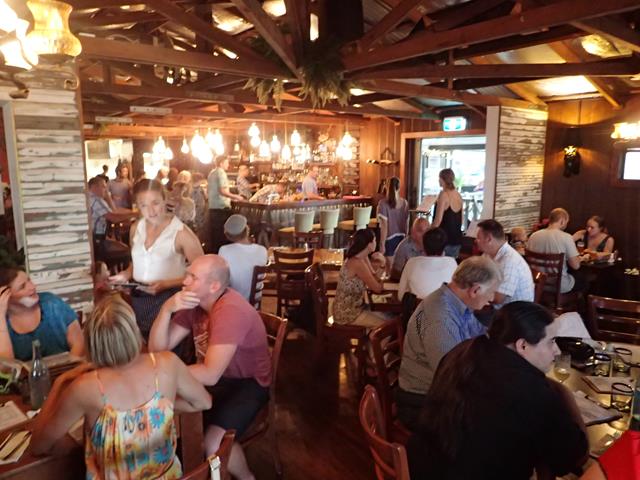 First up they took us to our table in the corner which was next to a table with 5 screaming kids! We straight away asked if we could move table and they graciously took us over to the other corner, but noise travels! The restaurant was very noisy so that so called cool music was drowned out by the noise. OK I like a lively restaurant! Bring on the food and drink.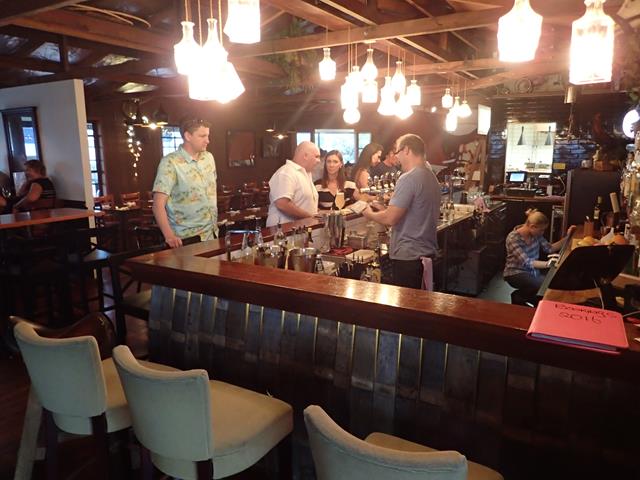 They have a range of boutique beers. I am not a huge fan of boutique beers but a nice lager you can not go wrong with. It took a while to get the attention of a waitress to order a jug of their boutique lager. There was the Maitre D' loitering around not far from our table like a fart in the wind, looking around but not doing much. I tried to get his attention but my friends told me the Maitre D' doesn't take orders, he makes sure the waitress are doing there job. Well he wasn't doing a very good at his job! On the menu there was a Stone and Wood Green Coast Lager. When the waitress finally came to our table she said that they didn't stock that any more but she would bring us another lager! OK jug of beer came and it was a nice lager.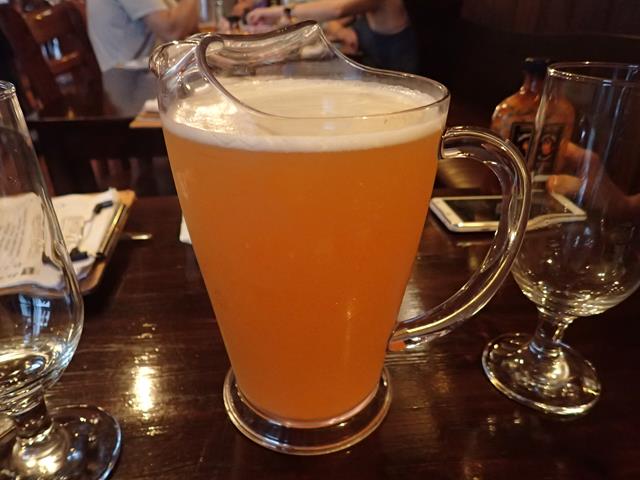 Next we struggled to even see a waitress when we were ready to order our food. I don't know where they disappear to, maybe disappear into the kitchen to avoid all the noise. Another waitress walked past our table and we got her to take our order. We ordered a serve of the Southern Fried Chicken Wings for an entree to share. My friends assured me that we didn't need more than this 1 entree as the wings were huge! When they came out they were right. Huge and delicious. This was the highlight of the meal!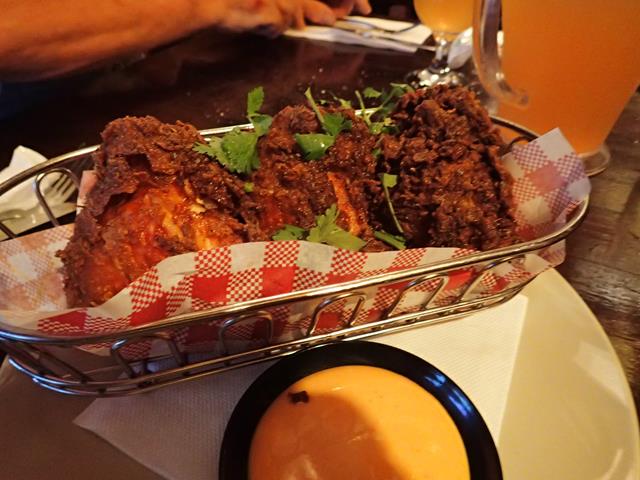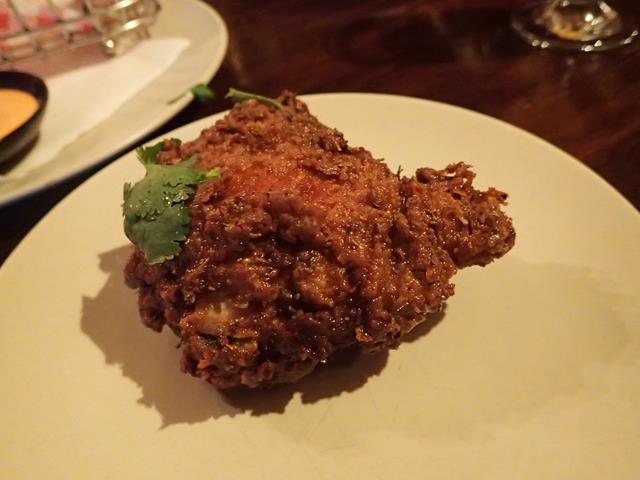 Then we ordered the BBQ Pork Ribs. She said 'Oh sorry. Our pork ribs are not ready and wont be ready until 7pm'. We said could we get the entree and have a few more beers and that should take us to 7pm. She said there was no guarantee the ribs would be ready at 7pm and infact they may not be ready until 7.30pm. WTF??? I came here for Pork ribs. She said why not try the Beef ribs! Now I am not a fan of beef ribs, give me pork ribs any day because beef ribs always taste fatty and dirty to me. ( Yes I hear the irony – pork ribs are fatty too but pork fat is delicious!). I mentioned that beef ribs are too fatty but she insisted to try the beef ribs as she said 'there is no fat in our beef ribs' Hahahaha. She obviously has no idea that ribs have probably some of the highest percentage of fat in the animal. Anyway we reluctantly ordered the beef ribs. Now they were cooked very good but they tasted fatty and dirty! I will never order beef ribs again in my life!!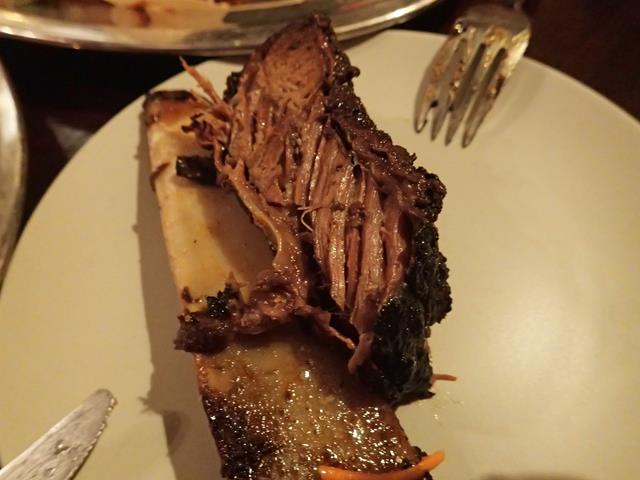 We also ordered a plate of the beef brisket. To me it tasted exactly like the beef ribs. Well probably 1 step up from the beef ribs but it was beef brisket, nothing special. I really should have ordered a steak!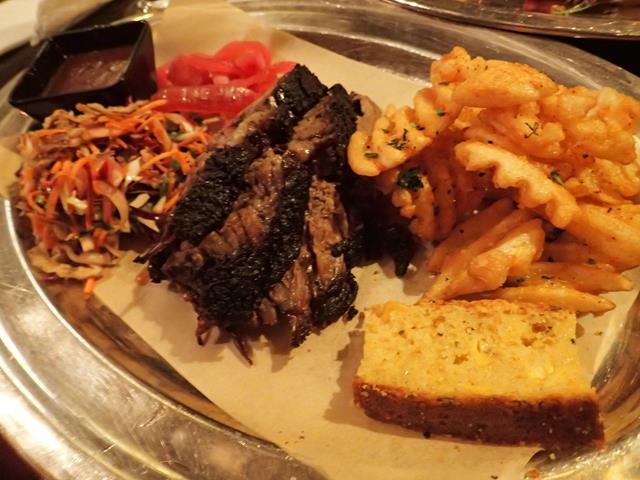 Now probably if my friends hadn't raved about how good it was and if I didn't go in with high expectations then maybe I would have enjoyed the experience. Well, actually, if I didn't get my pork ribs I still would have been pissed off!
Lester and Earls American Restaurant
1097 Gold Coast Hwy
Palm Beach Gold Coast
Ph: (07) 5598 2889
Open Tuesday – Thursday and Sunday 11am – 10pm
Friday and Saturday 11am – midnight
Check Google Maps for the location of Lester and Earls American BBQ Restaurant on the Gold Coast