Best Ramen Noodle Soup in Parramatta at Mikazuki Japanese Restaurant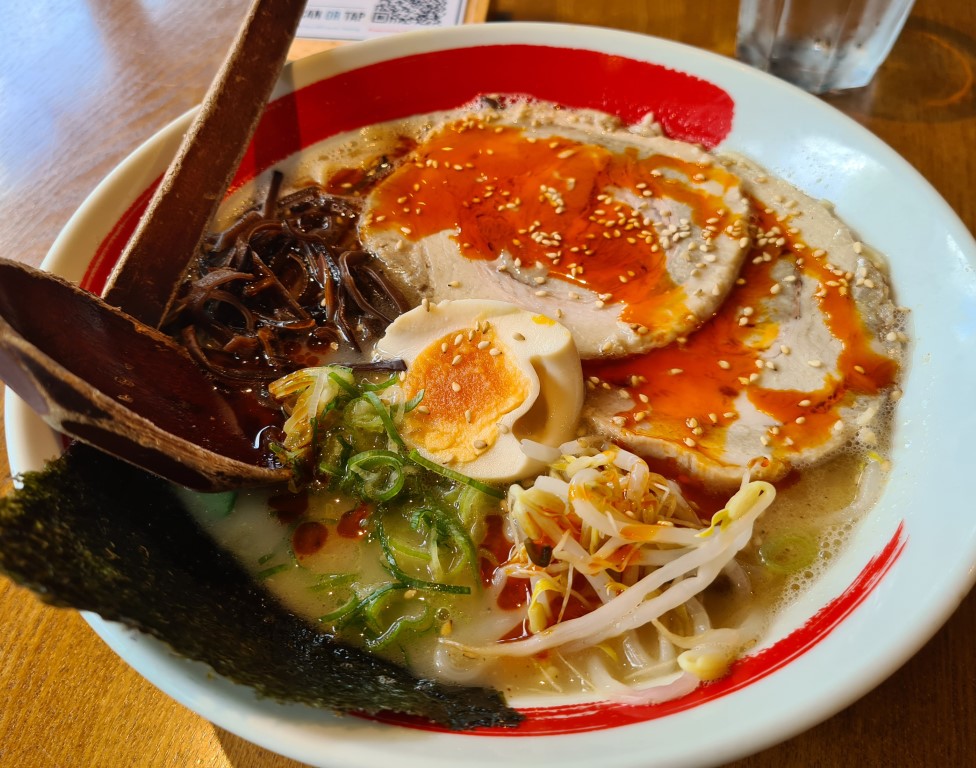 Mikazuki Japanese Restaurant is a very popular restaurant located on the Western Sydney University Campus, right next to Parramatta Train Station. While this restaurant serves a good selection of different Japanese foods, it sees a high number of Ramen lovers dine here as they do serve the best Japanese Ramen Noodle Soups in Parramatta.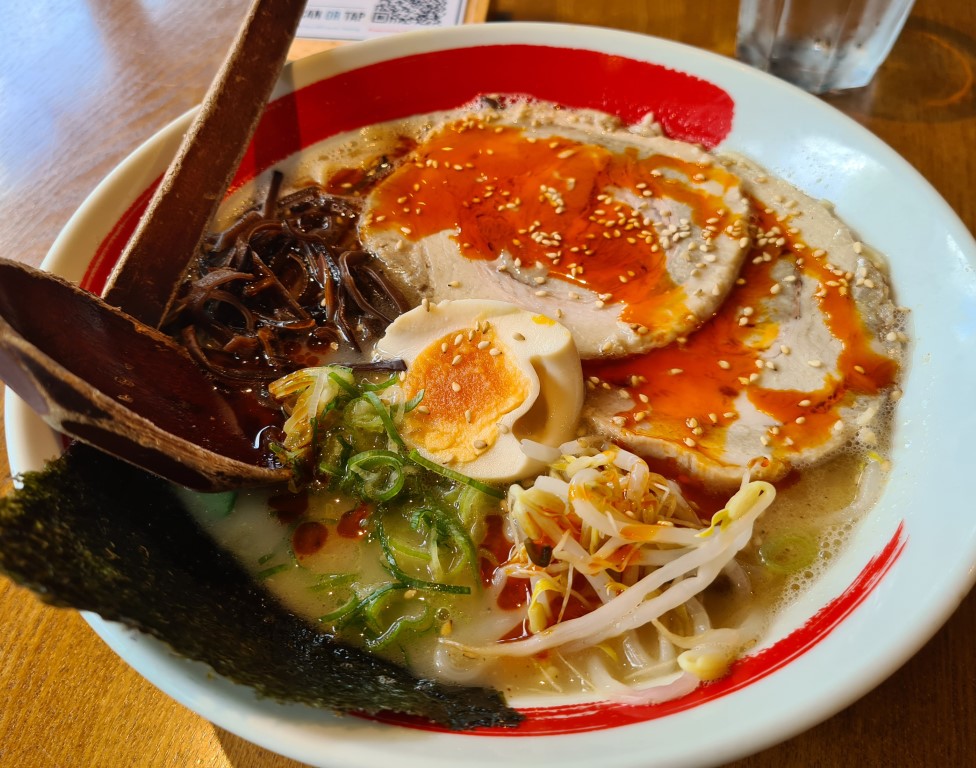 On the menu, Mikazuki has all sorts of Japanese food like sushi, sashimi, rice bowls, tempura, udon noodles as well as the most popular ramen noodle soups. The ramen soup has 2 types, the traditional tonkotsu (pork based soup) and a chicken based soup. My preference is the traditional tonkotsu pork soup.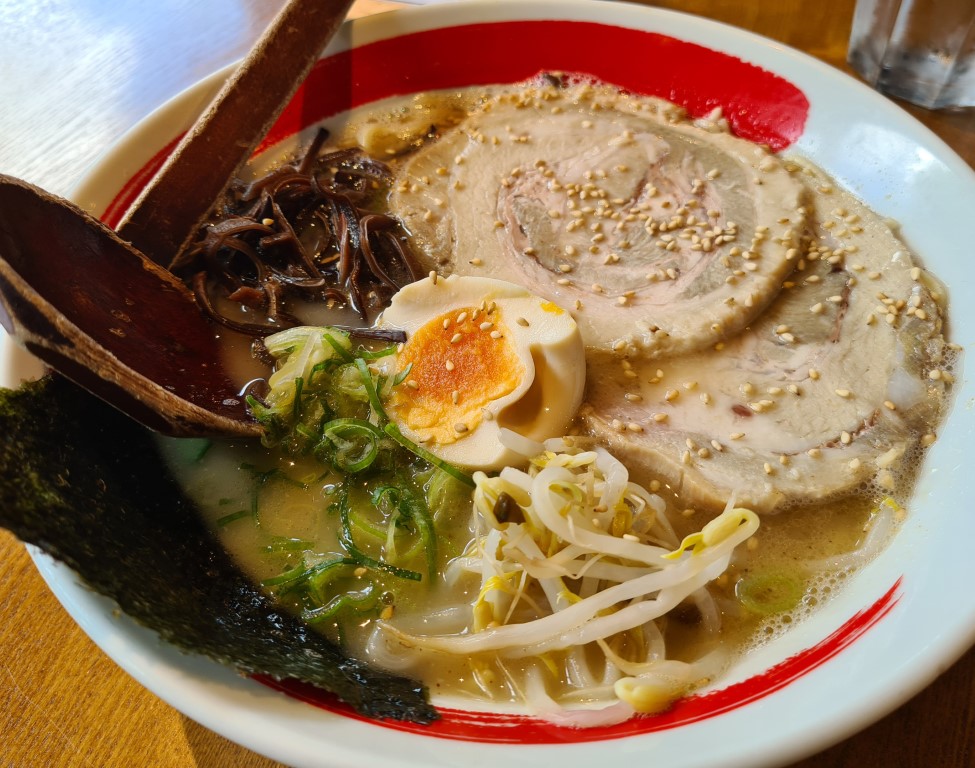 On my last visit I went for their signature Tonkotsu ramen ($18.50). This is a big bowl of yummy. Just the bowl of ramen filled me up so I didn't have any entree and side dishes.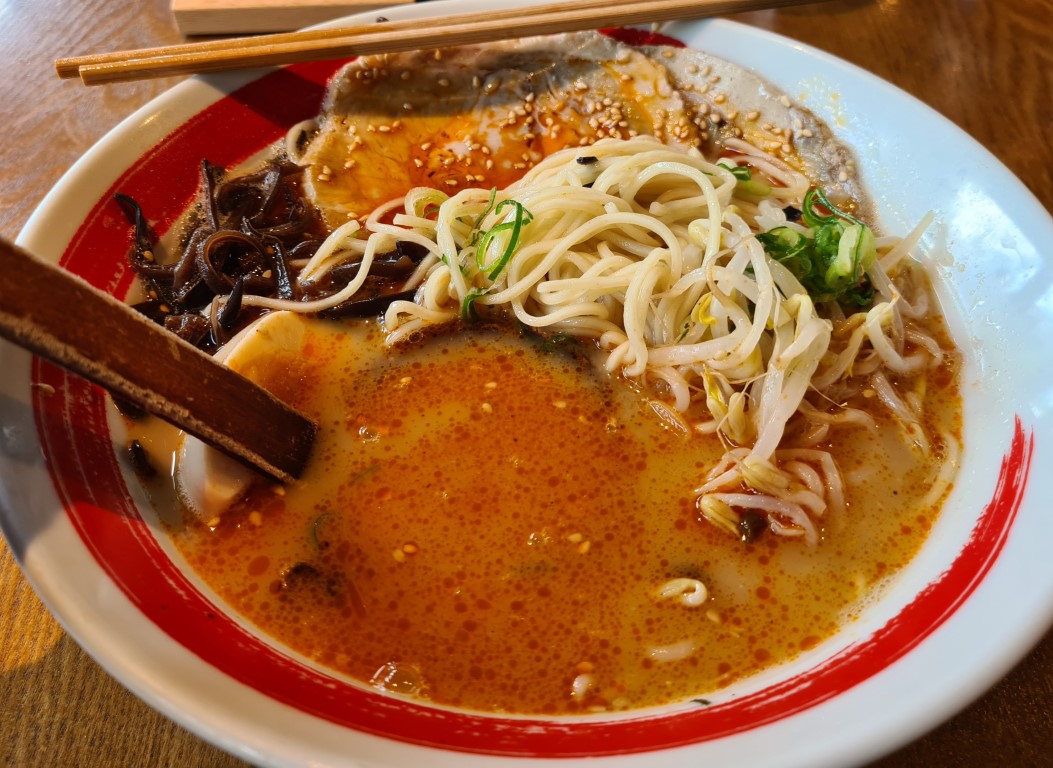 A big bowl of the pork based soup, 2 large slices of pork chashu (braised pork), shallots, mushrooms, beansprouts, a slice of nori seaweed and half a boiled egg. This is noodle soup heaven!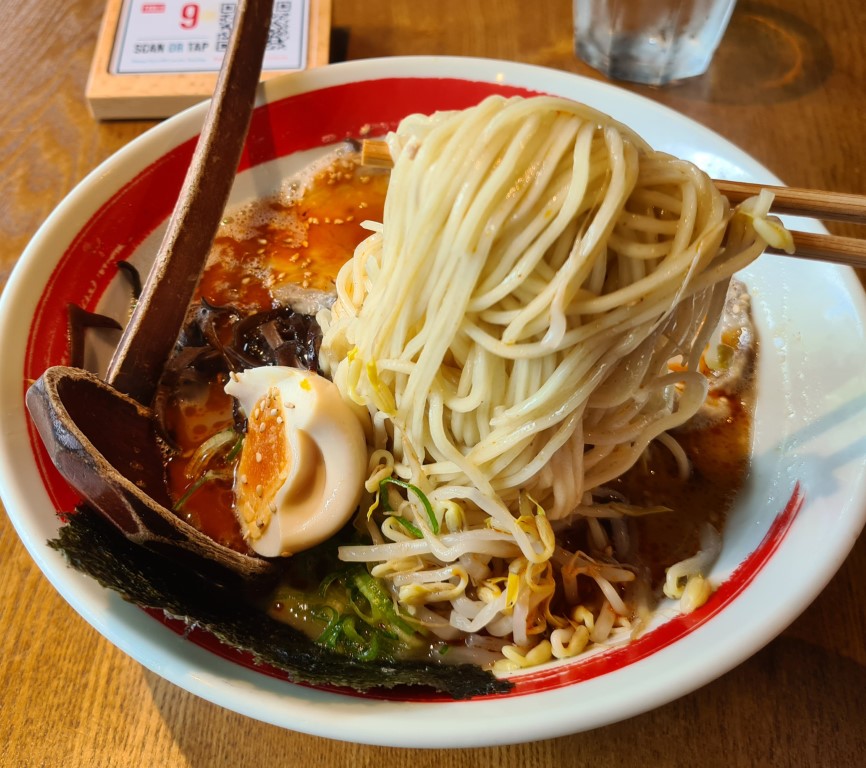 I like my noodle soups spicy so I added some chilli oil which is located on the table along with a bottle of soy sauce. After a generous pour of the chilli oil, i mix it in with the soup and bang……spicy ramen soup.
I have been a few times for the ramen at Mikazuki. For research purposes I will be back there soon to try some of their other dishes to post more pics on this page.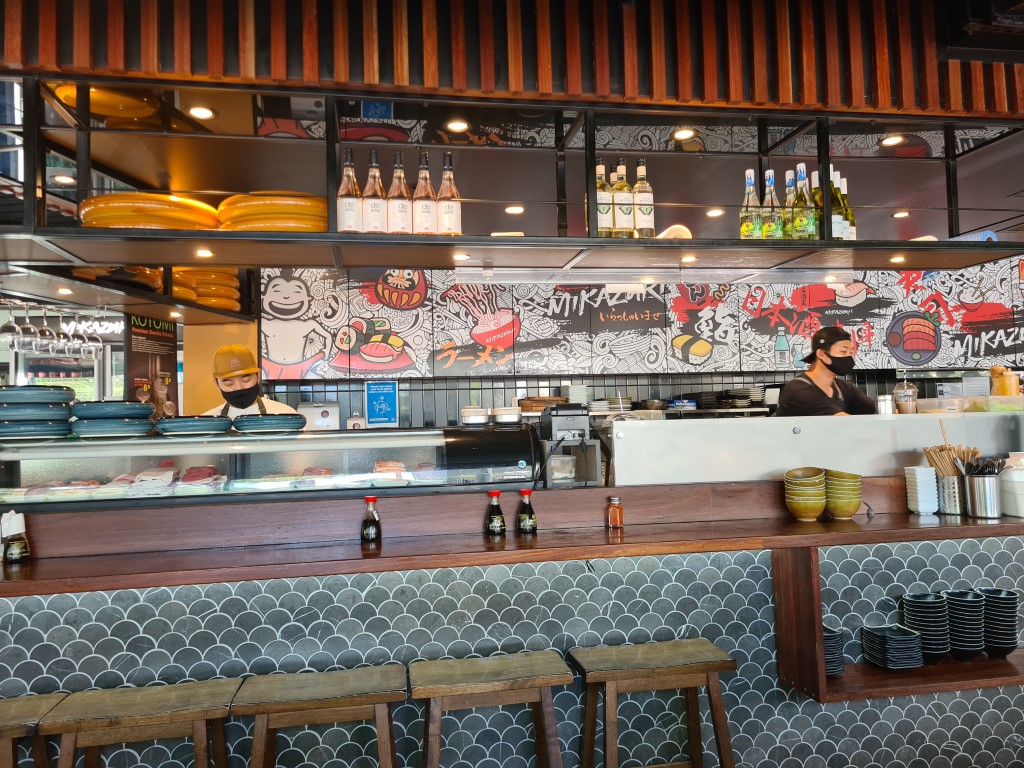 Mikazuki Japanese Restaurant
Shop 5 169 Macquarie Street
Parramatta NSW 2150
Open for lunch 7 days a week from 11.30am – 3pm
Open for dinner 7 days a week, Sun – Thurs 5pm – 9pm, Fri and Sat 5pm – 10pm
Website: https://www.mikazuki.com.au/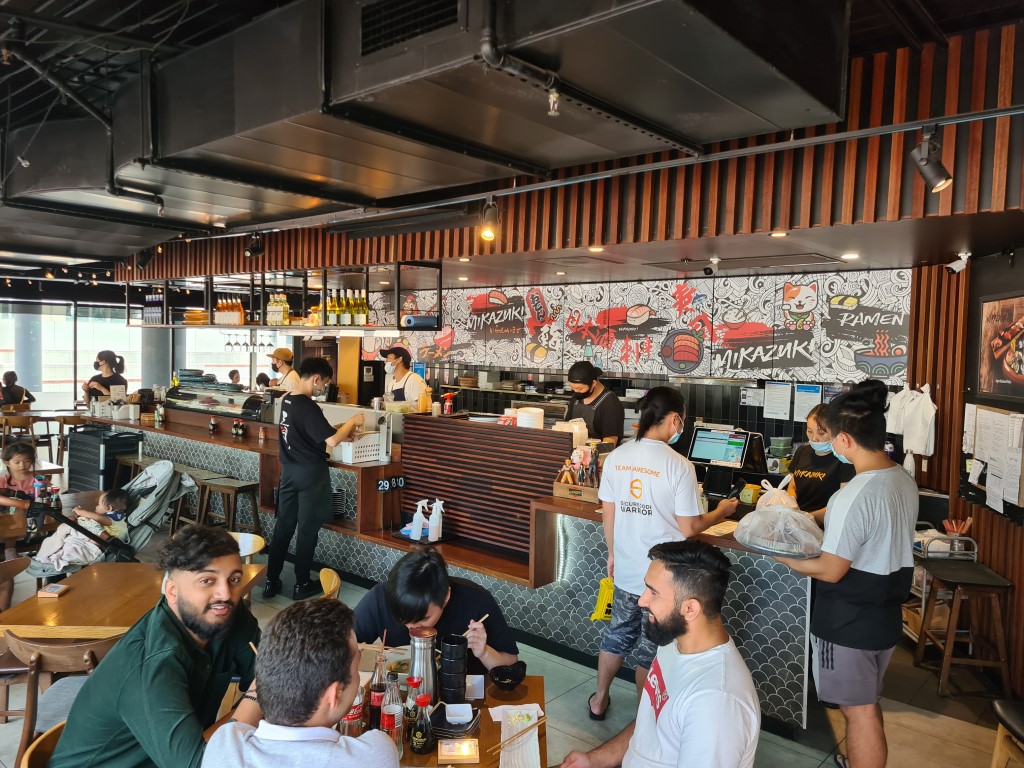 Check out the location of Mikazuki Japanese Restaurant in Parramatta