Melbourne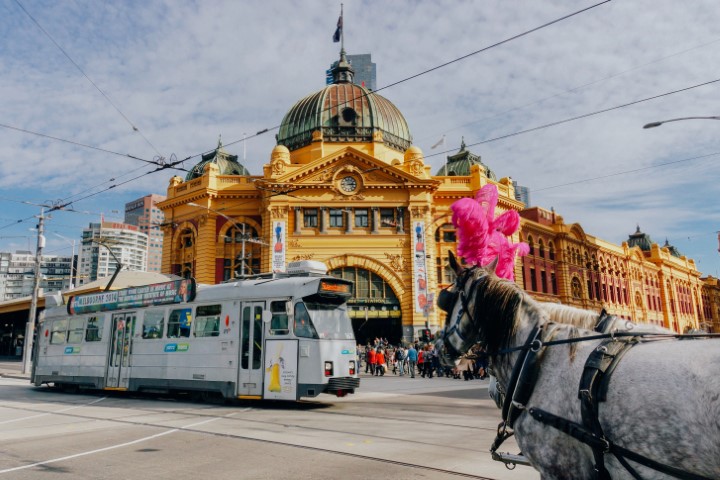 Melbourne, the capital city of Victoria, is a must-visit destination for anyone looking to experience the best of Australia.
Melbourne is known for its vibrant multi-cultural and art scene. The city is home to a wide range of museums, galleries, and theatres, as well as a thriving street art scene. Whether you're a fan of classical music, contemporary art, or indie films, you'll find something to suit your tastes in Melbourne.
Melbourne is more than just a cultural hub. It's also a city that loves the great outdoors. Take a stroll through the Royal Botanic Gardens, visit the Melbourne Zoo, or hit the trails at the Yarra Bend National Park.
Melbourne is also know for its excellent dining and nightlife, Melbourne has something for everyone. Melbourne is a real Foodie City! From trendy cafes and bars to fine dining restaurants, you'll find the perfect spot to fuel up after a day of exploration.
So why wait? Start planning your trip to Melbourne today and experience all that this dynamic city has to offer.
Attractions: Melbourne CBD, MCG, Chinatown, Melbourne Laneways, Southbank, Free City Tram Circle,
Where to eat: Melbourne Chinatown, Southbank,
Festivals in Melbourne: Melbourne Fashion Festival 3rd – 12th March 2022, Melbourne International Film Festival 4th – 21st August 2022, Melbourne Writer Festival 2nd – 11th September 2022, Melbourne Fringe Festival 6th – 23rd October 2022,
Cost of things in Melbourne: Beer prices $6 – $8, Dinner for 2 $50 per person*,
Best places to stay: Melbourne CBD, Southbank
Weekends Away: Yarra Valley, Great Ocean Road, The Grampiams, Phillip Island
How to get around? Tram, Buses, Trains, Taxi, Uber.
How to get there? Melbourne Airport (MEL), Southern Cross Train Station