Sydney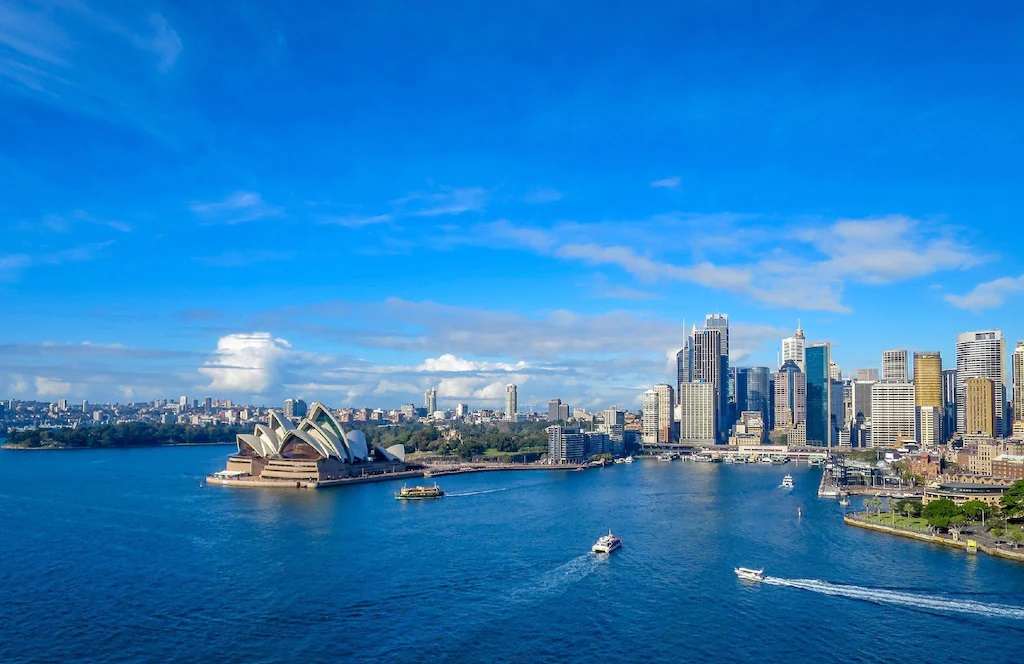 Sydney, the largest city in Australia is the capital city of New South Wales, a must-visit destination for anyone traveling to Australia.
Sydney is home to some of the most iconic landmarks in the world, such as the Sydney Opera House and the Sydney Harbour Bridge. These architectural marvels are not only visually stunning, but also offer a variety of activities and events for visitors to enjoy.
Sydney is also a city that loves the outdoors. Bondi Beach may be the most famous beach in Australia but is only 1 of 100 beaches that stretches along the 70 kilometres of coastline along Sydney. If you're feeling adventurous, you can take a hike through the nearby Sydney Harbour National Park and enjoy breathtaking views of the city skyline or take a trip out to the Blue Mountains for stunning views and fresh air.
And for the foodies, Sydney is known for its diverse culinary food scene, with a range of restaurants serving everything from classic Australian cuisine to international flavours.
So why wait? Start planning your trip to Sydney today and experience all that this dynamic city has to offer.
Attractions: Sydney Harbour, Sydney City, The Beaches, Blue Mountains,
Where to eat: Chinatown, Sydney CBD City, Barangaroo, Parramatta, Cabramatta,
Festivals in Sydney: Sydney Fringe Festival February – March, Sydney Gas and Lesbian Mardi Gras March, King Street Carnival March, Sydney Night Noodle Markets March, Read Gift Fair April, Sydney Writers Festival May, Mind Body Spirit Festival May, Vivid Sydney June. Sydney Film Festival June.
Cost of things in Sydney: Beer prices $6 – $8, Dinner for 2 $50 per person*,
Best places to stay: Sydney CBD, Darling Harbour, Bondi Beach, Manly Beach
Sports played in Sydney: Rugby League, Cricket, Basketball, Netball, A-league Soccer
Weekends Away: Blue Mountains, Hunter Valley, Central Coast, Newcastle, Kiama, Byron Bay, Bathurst
How to get around? Light Rail, Buses, Trains, Ferries, Taxi, Uber, Water Taxi.
How to get there? Sydney Domestic or International Airport, Sydney Central Train Station, Sydney Bus Terminal