Regency Club Lounge at Hyatt Regency Sydney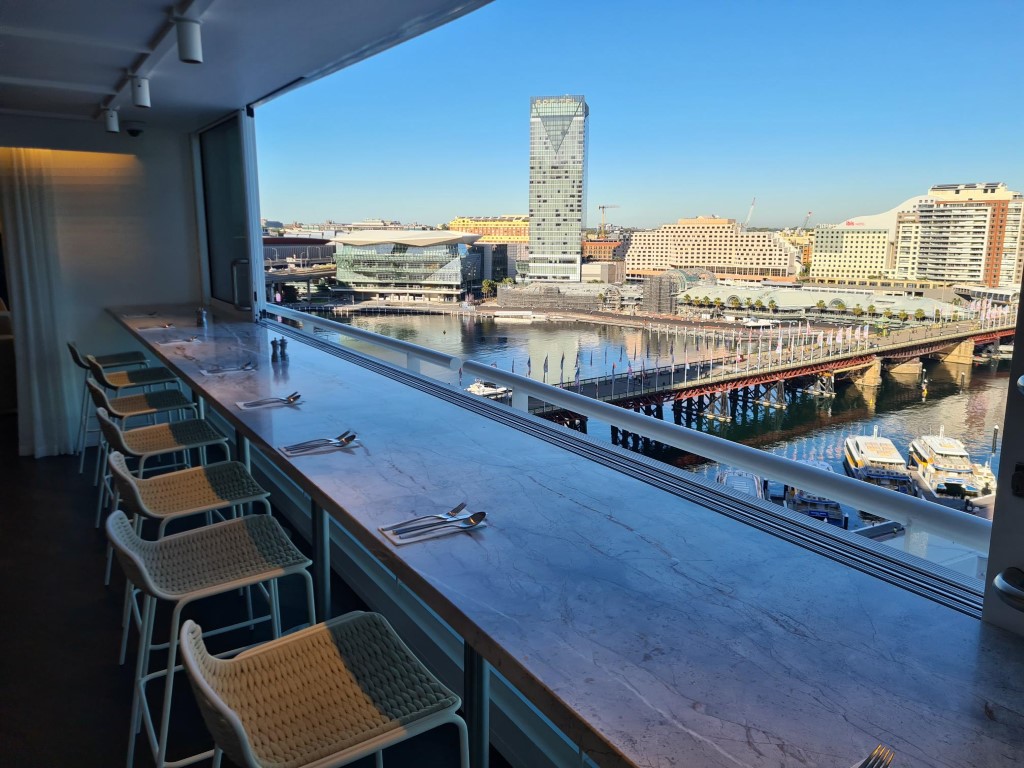 The Regency Club Lounge at the Hyatt Regency Hotel Sydney is located on level 11, with excellent views over Darling Harbour. This is a brand new Club Lounge, opened in 2023. The old Club Lounge, on the same level, is now being booked out for private events and conferences. The new Regency Club Lounge is smaller but still a very nice venue to relax in.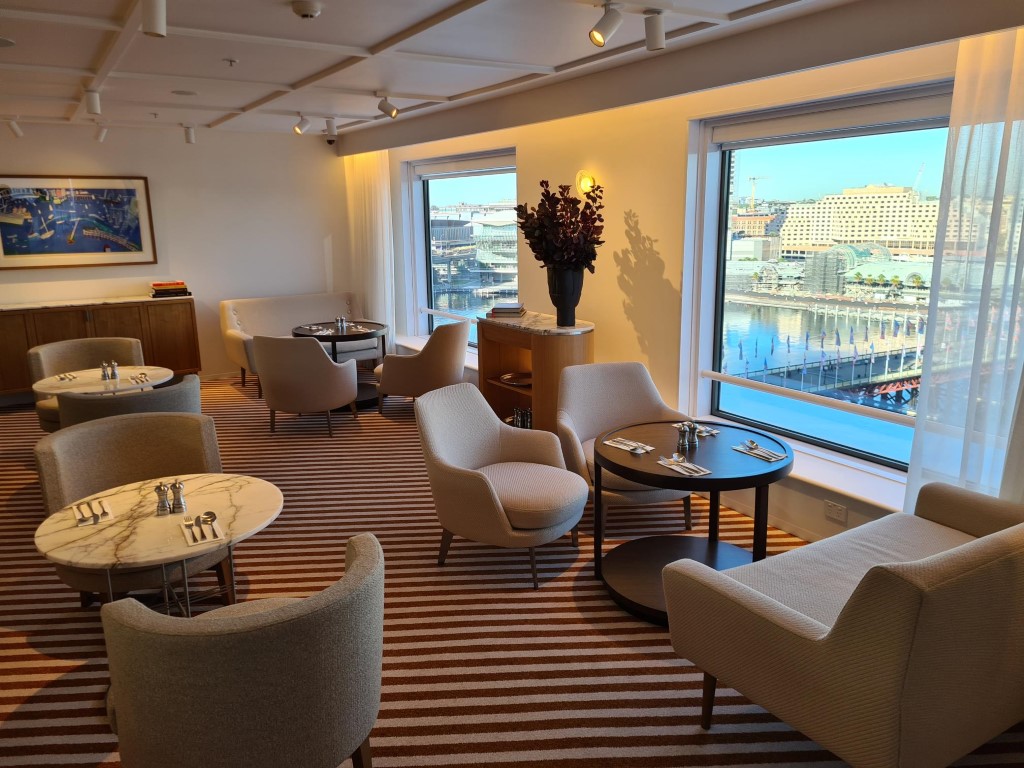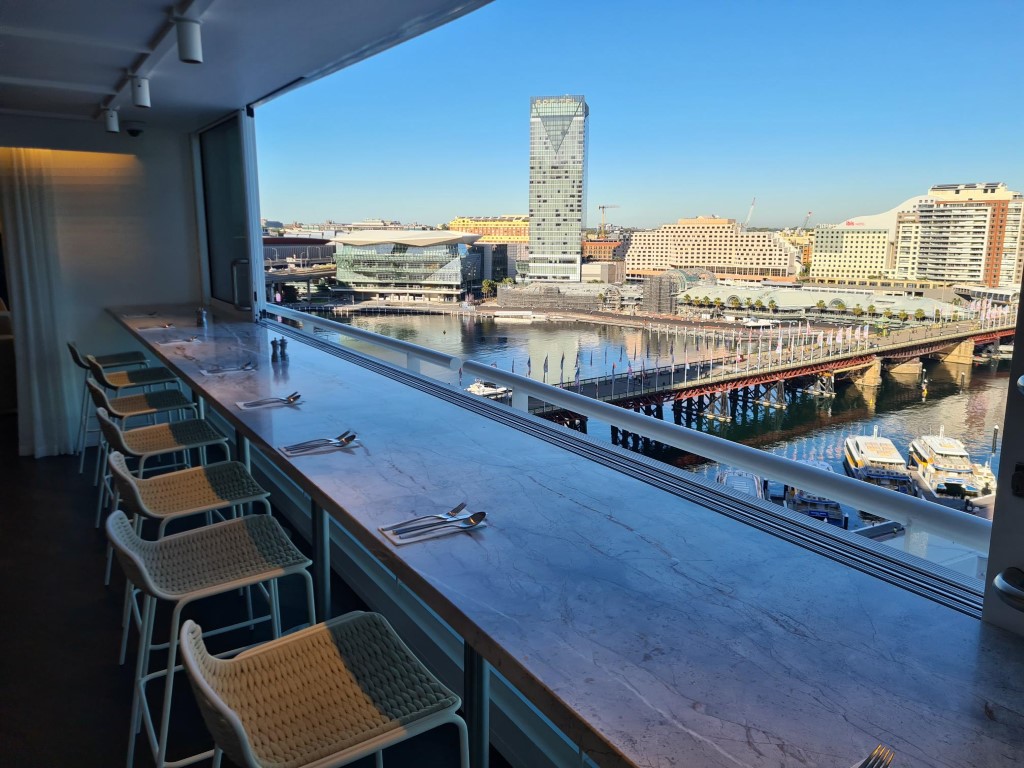 To get access to the Club Lounge, just book a room which is listed with Club Access. It will cost just over $100 per night extra for the room with Club Access. During busy times at the hotel, the Club Access cost can go upwards of $145 per night. What you get for this extra cost is breakfast in the Club Lounge, tea and coffee with snacks throughout the day, then from 5pm – 7pm you get evening drinks and canapes. If you like to drink then you can get real value for money for the extra cost for Club Access.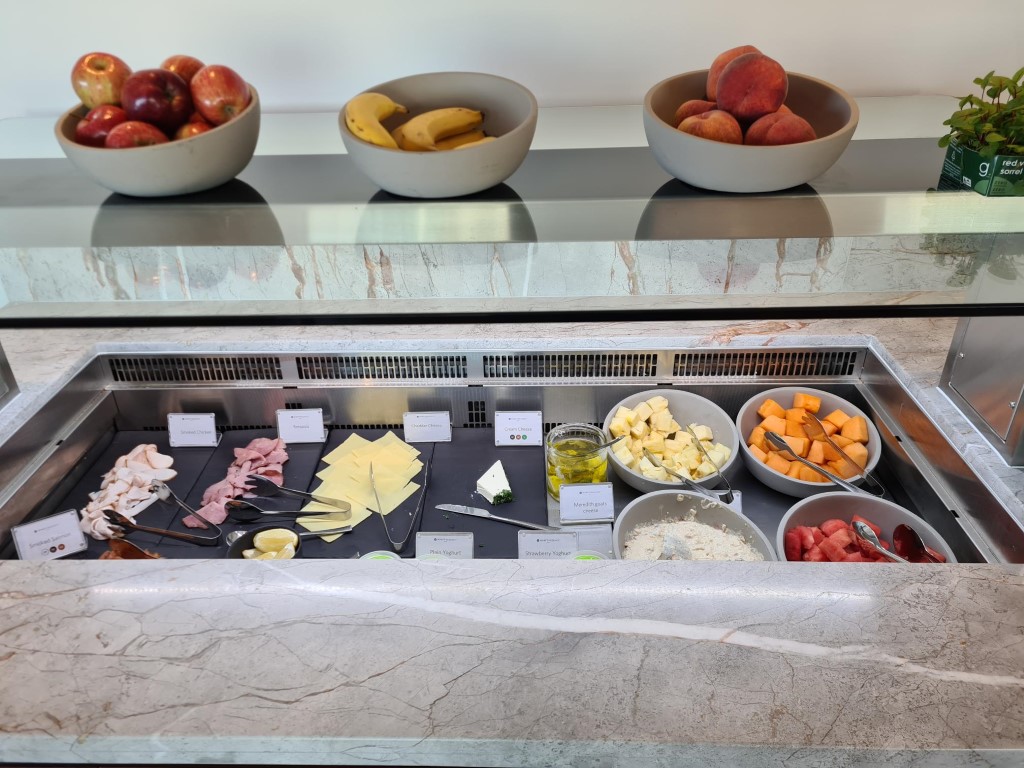 The breakfast is a buffet but not like the full buffet breakfast that is served in the Sailmaker restaurant on the ground floor but that will cost over $40 per person. There is enough choice at the breakfast in the Club Lounge to have a hearty meal. There are loads of fresh fruit, cereals, cheeses and cold meats and there is a chef available to cook eggs anyway you like, omelettes, fried or poached.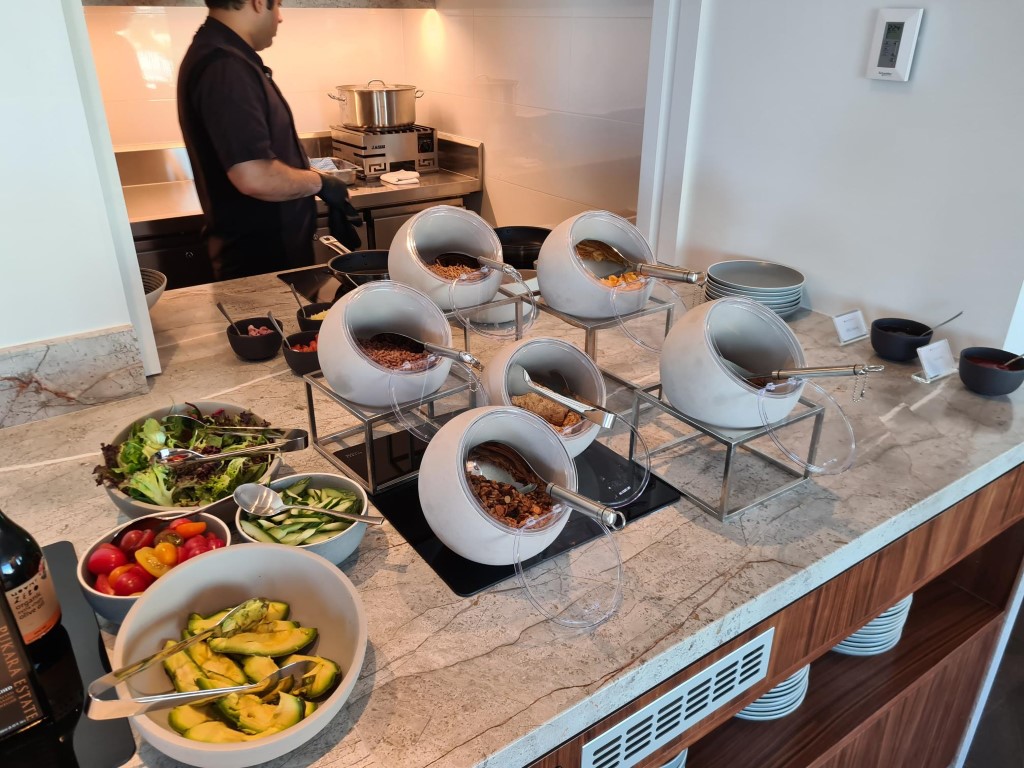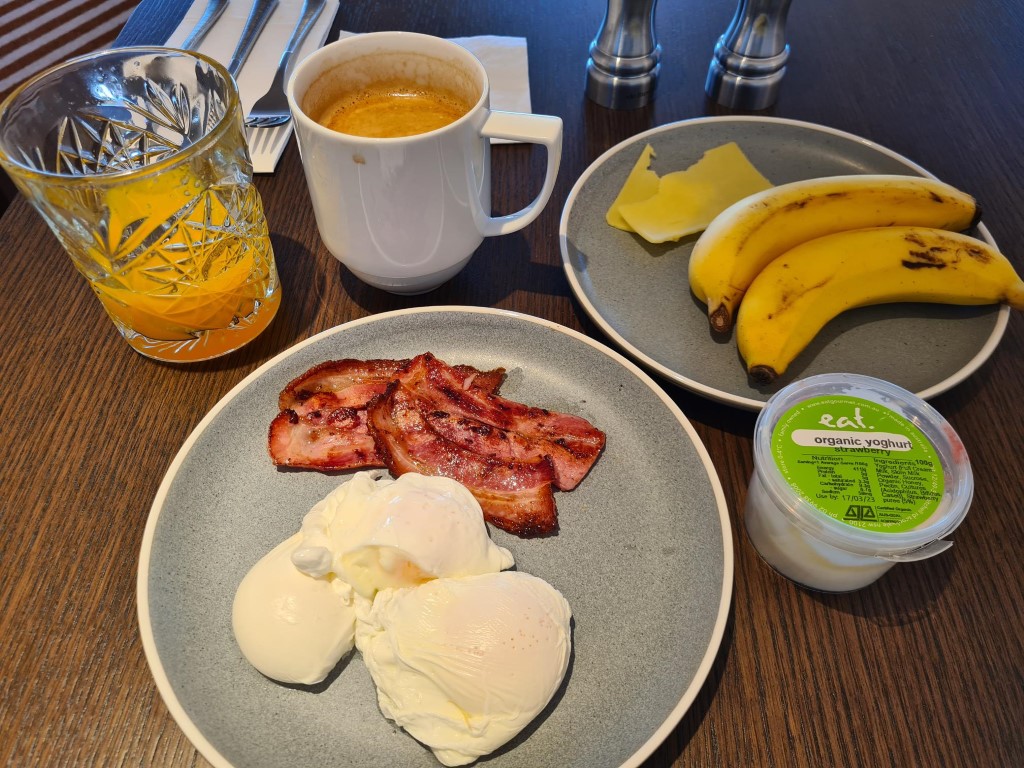 The evening canapes is the full deal with a help yourself fridge with a choice of beers and wines and there is a good collection of spirits. There are a few different hot dishes available as well as other canape type foods, cheese, crackers, finger food.
If you are a top tier member for Hyatt membership rewards program then you get the Club Lounge Access for free but to get to be a Globalist member, you need to spend 60 nights a year or more at any of the Hyatt hotels.