Rainy Season in Phu Quoc Island Vietnam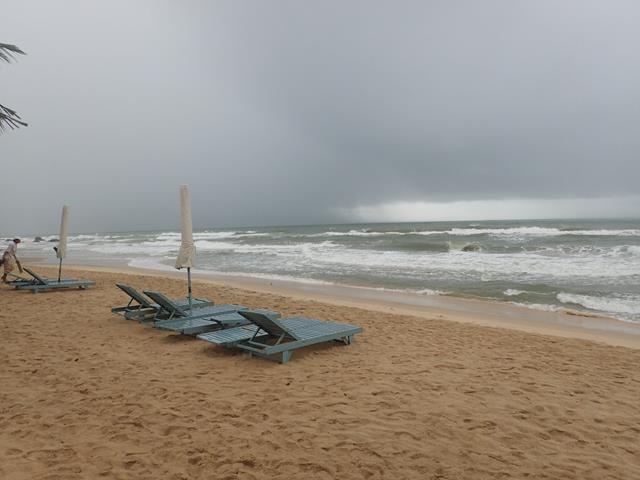 The Rainy Season or Wet Season in Phu Quoc Island Vietnam starts from the beginning of June and goes through to the end of September. Is it worth traveling to Phu Quoc during the rainy season? Well it all depends what you plan to do. If you just want to relax then it is fine to go to Phu Quoc. If you want to lay on the beach or go scuba diving then traveling to Phu Quoc during the rainy season is very hit and miss.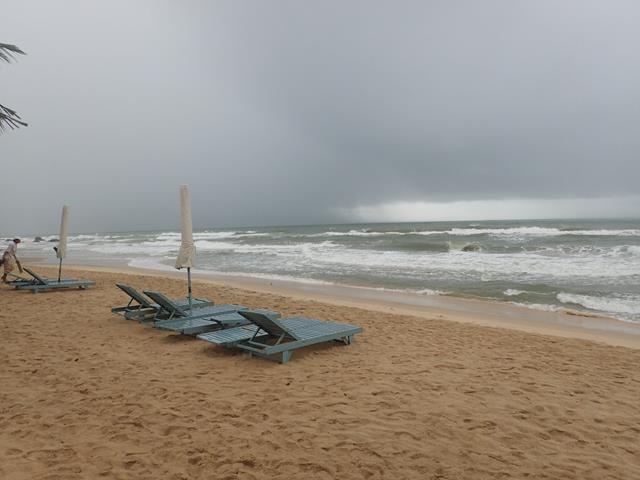 Phu Quoc is a beautiful tropical island in the Gulf of Thailand. Even during the rainy season the temperature is still nice and warm with an average temperature of around 31 degrees during the day and 25 degrees at night time. In the peak of the rainy season, through July and August expect lots of rain. You can still get some nice sunny days though you will probably have late afternoon thunder storms. You can also get days of rain. I visited Phu Quoc at the beginning of August 2016 and had 5 days of rain. I didn't see the sun for 5 days. When it was raining it was always overcast. It did rain everyday in the afternoon and evenings and 1 day it rained all day from when I woke up early in the morning until I went to sleep late at night.
During the rainy season the on shore winds pick up and the sea is rough with larger waves. Long Beach for example is usually very calm during the dry season, with offshore winds and a flat sea. During the rainy season it is very choppy and not pleasant swimming.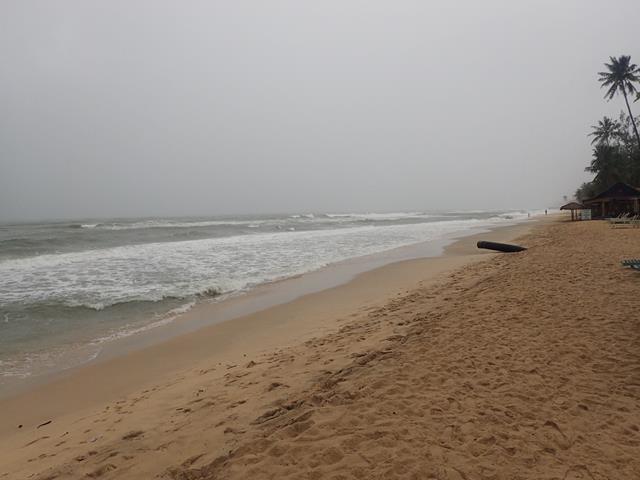 Scuba Diving during the rainy season on Phu Quoc
There are a few Scuba Dive shops that take people scuba diving during the rainy season in Phu Quoc. They are limited to the islands off the southern coast of Phu Quoc. The seas around the island in the north are too rough so they go to the islands in the south. The visibility can be very limited during the rainy season.
The largest Dive Centre in Phu Quoc, Rainbow Divers, shuts down in the rainy season and move their operations to Nha Trang where the weather conditions is not the rainy season during this time. So if the largest dive centre shuts down during the rainy season I'd suggest to look to travel to somewhere like Nha Trang or to Danang during the rainy season in Phu Quoc.
I tried to do 2 scuba dives in August 2016 and ended up pulling out of both dives. I geared up, jumped off the boat and dove to around 5 meters and the visibility was about 2 meters so pretty hard to see anything. Life is too short for dives in crappy visibility!