MD-82 Cafe Bangkok – Aviation Lovers Cafe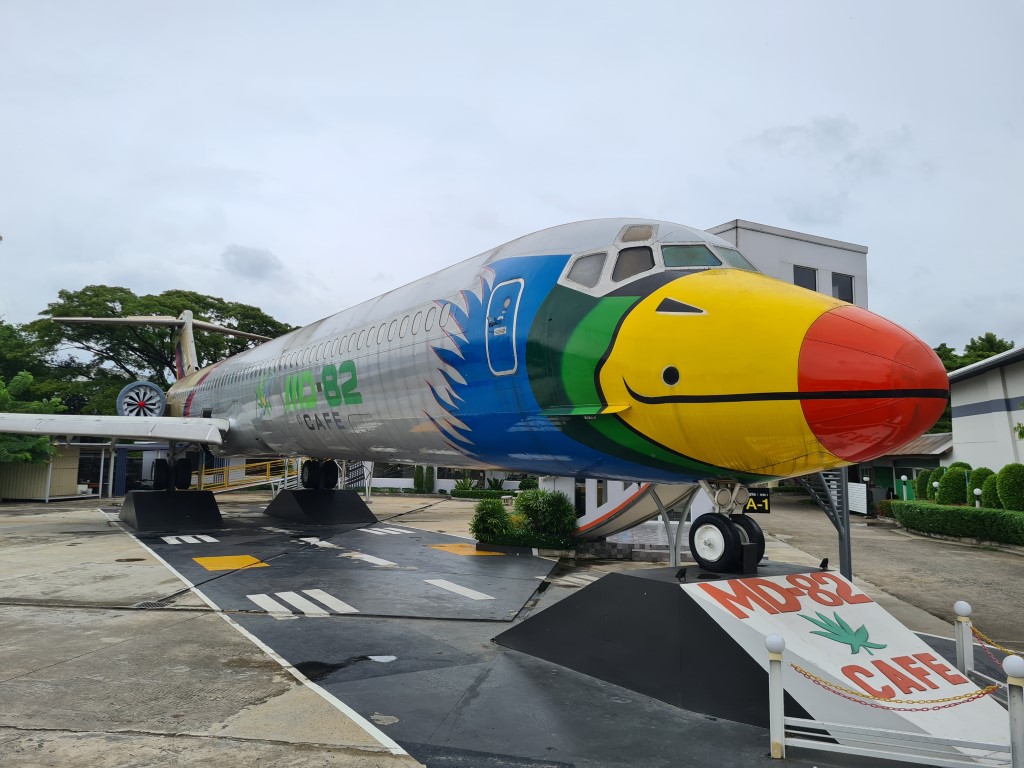 MD-82 Cafe is great cafe for Aviation Lovers. Located on the outskirts of Bangkok, a few train stops from Suvarnabhumi Airport, the cafe is an old McDonnell Douglas MD-82 aircraft which was operational back in the 1980s to early 2000s. The MD-82 was a short range jet which used to carry up to 155 passengers.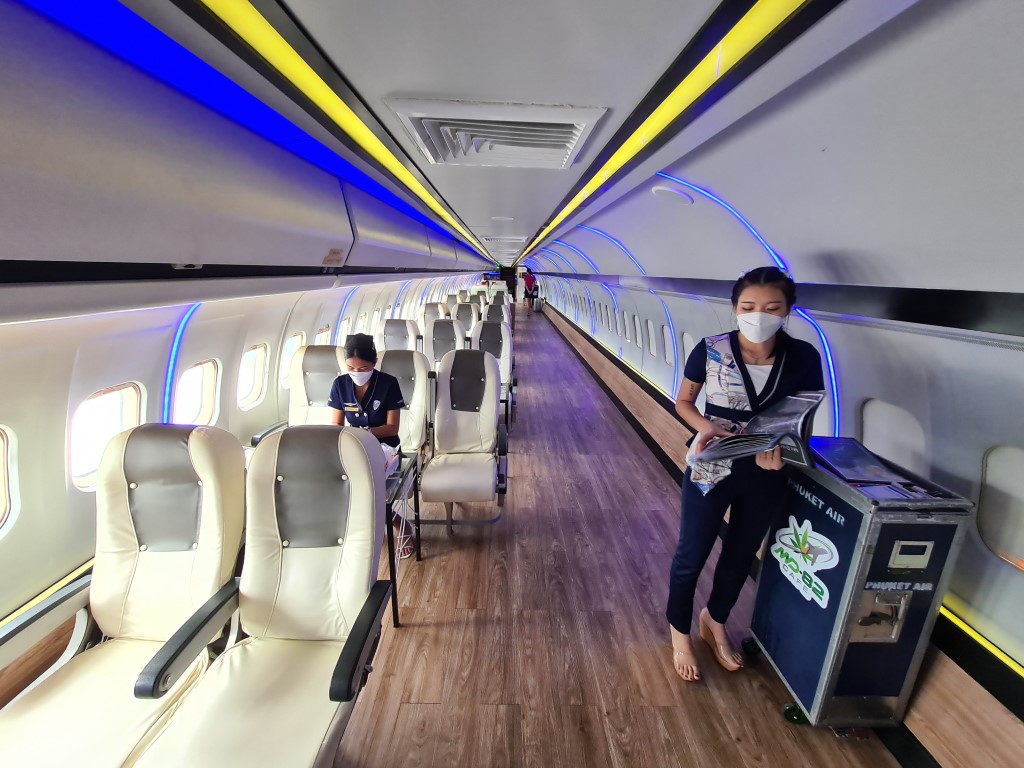 MD-82 Cafe is located just over 2 kilometres from Ban Thap Chang Train Station, which is on the same train line as the Airport Rail Link to get out to Suvarnabhumi Airport.
I first visited the B747 Cafe which is a few more stops along the same train line. In my opinion, as a real Avgeek, the B747 Cafe is a much better aircraft cafe to visit but if you are a real aviation lover like me, then visit both the B747 Cafe and the MD-82 on the same trip, as they are not too far away.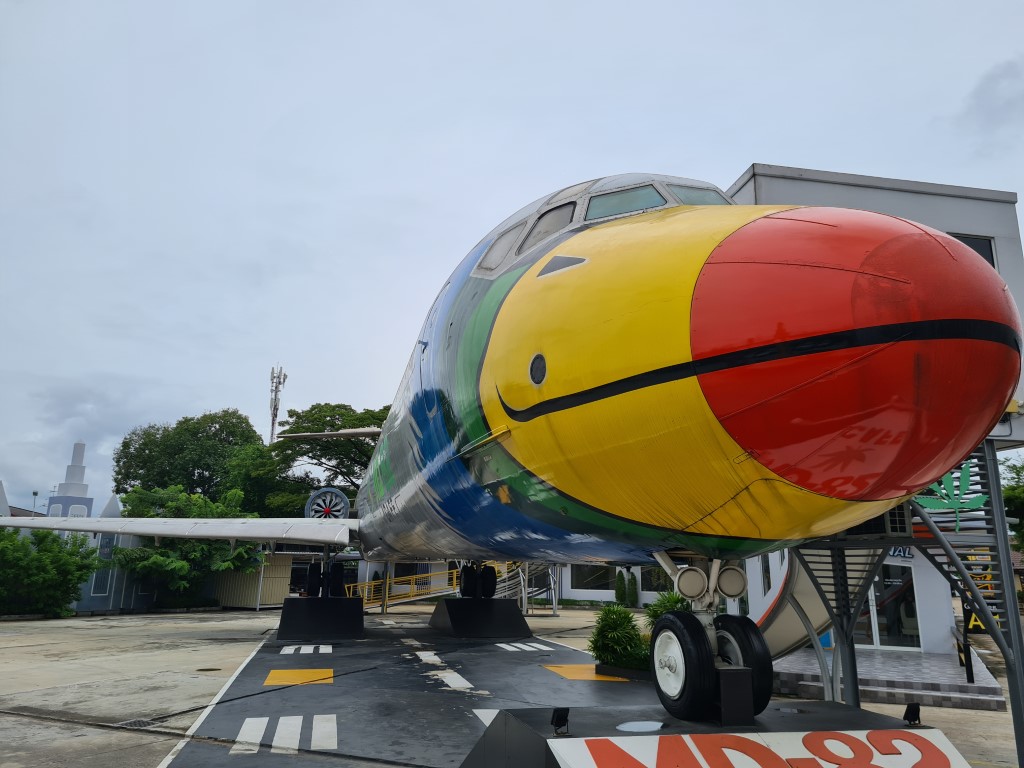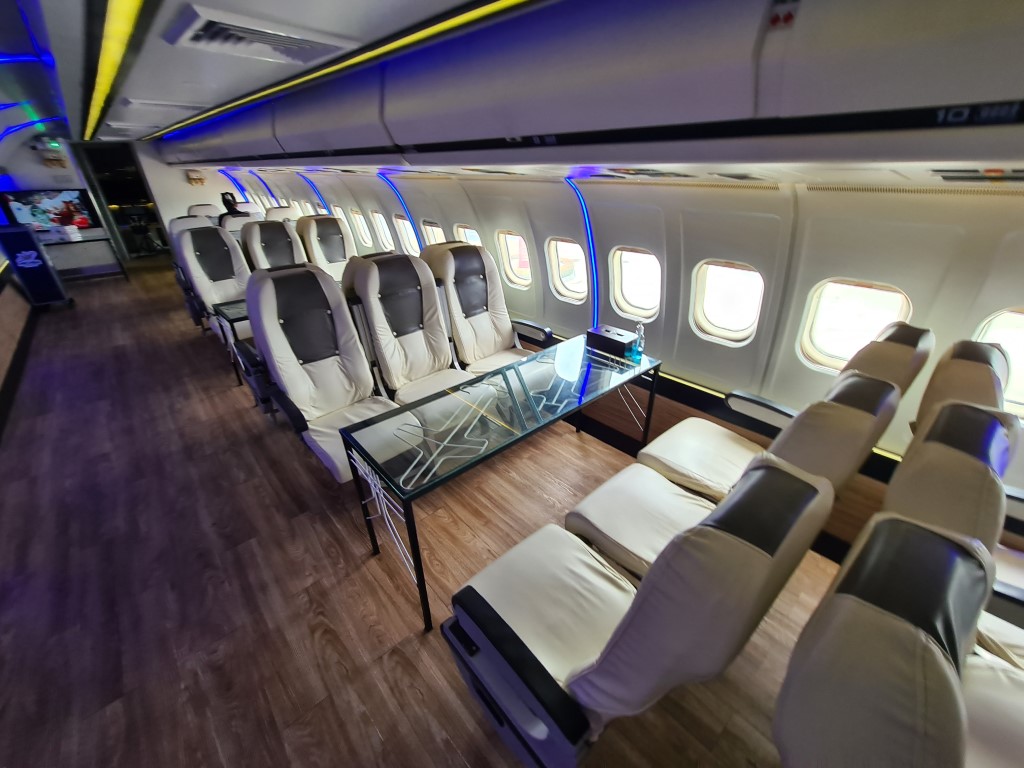 The registration of the MD-82 used is HS-MDL which had a long history flying for various airline companies. It first joined China Northern Airlines in 1994. Moved to China Southern Airlines in 2004, then served as a corporate jet to Aogline.com from Dec 2009, then joined Orient Thai Airlines in June 2011. It was retired in October 2018.
As well as being able to go inside this old MD-82 aircraft, you can walk around it, under it and you can also climb up some stairs to the tip of the wing to see a unique view of the plane.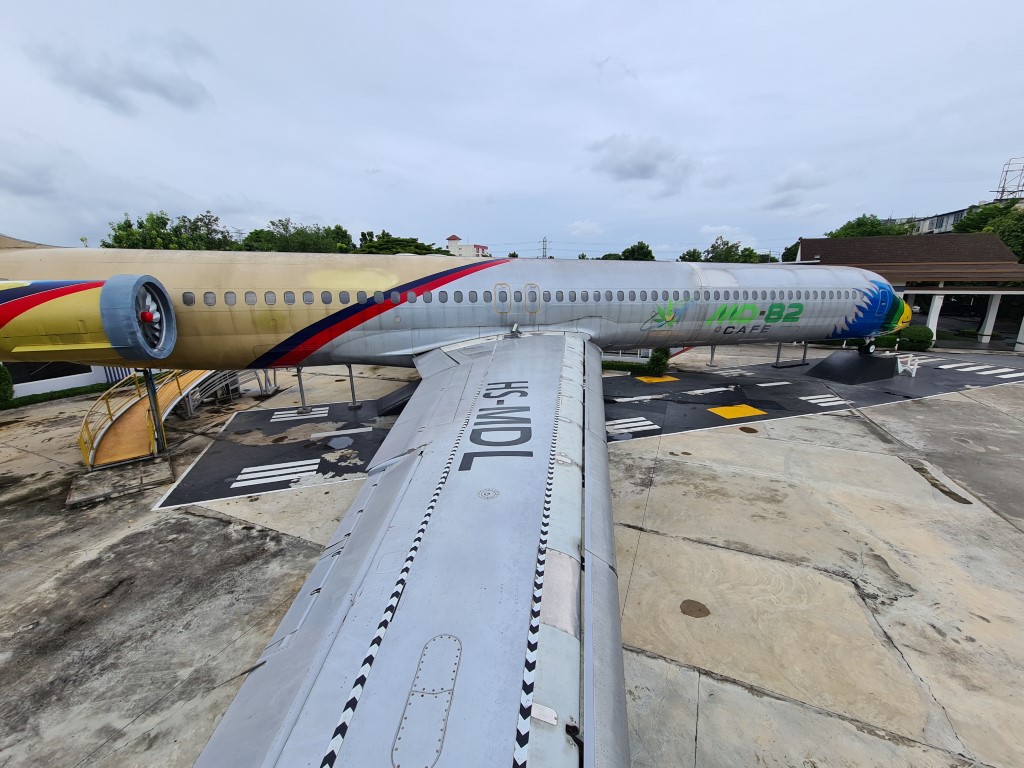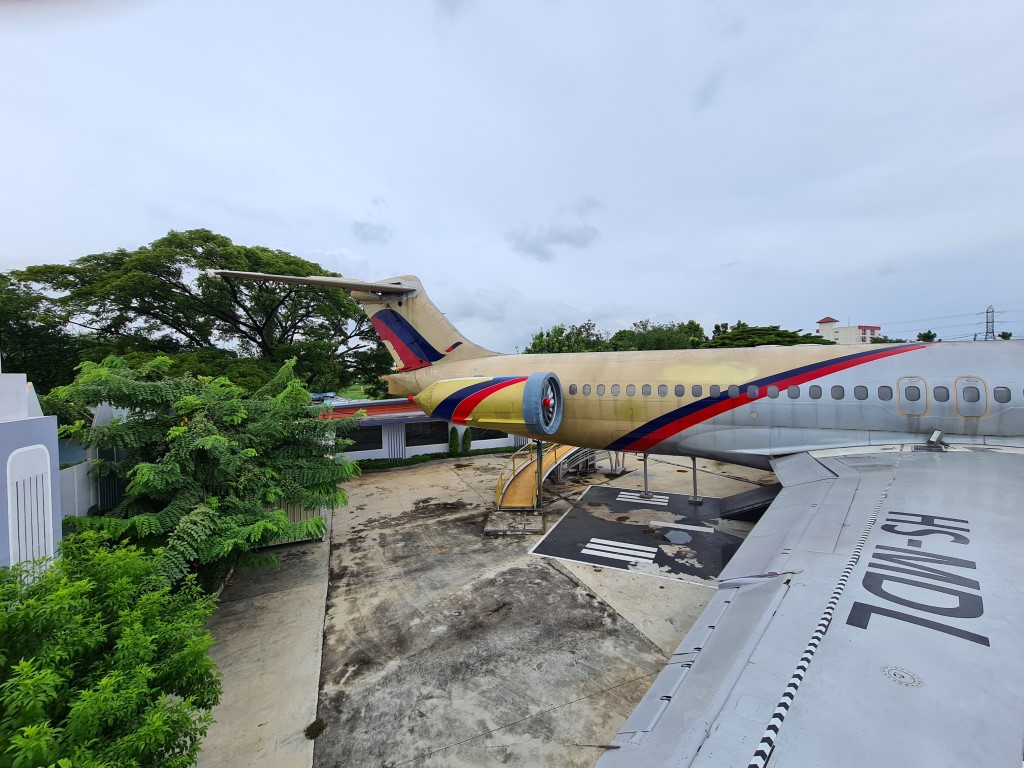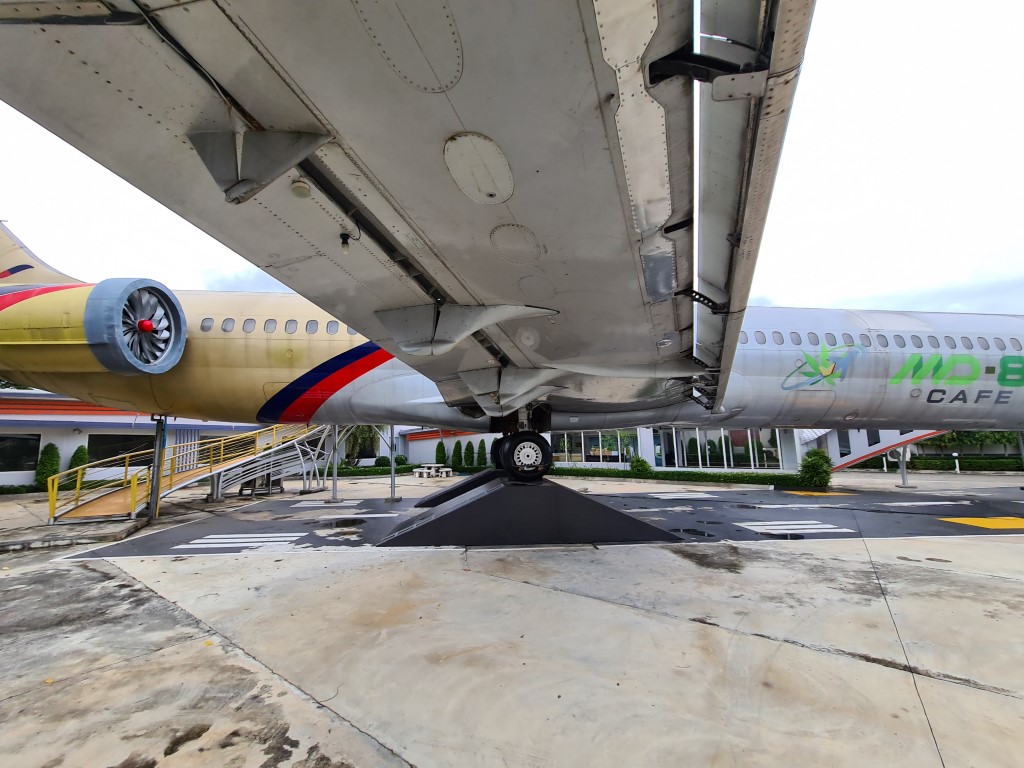 Inside you can go up the front and see the cockpit but unable to sit down and press the buttons!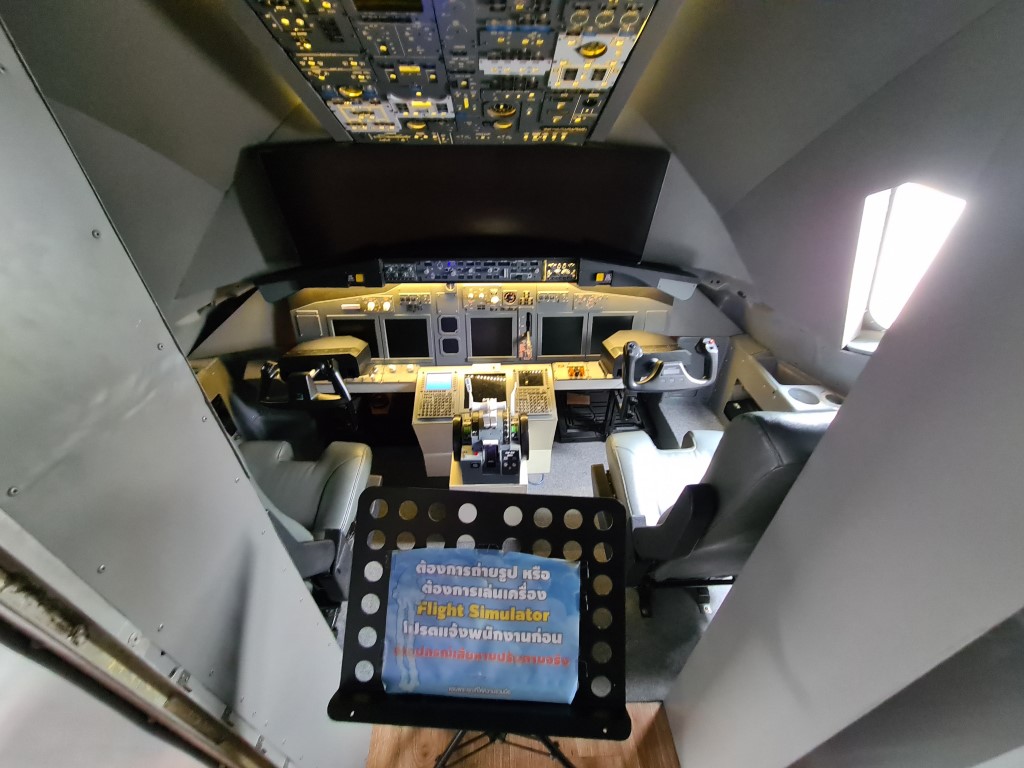 The seating alternates between the original plane seats and some very comfortable leather sofas.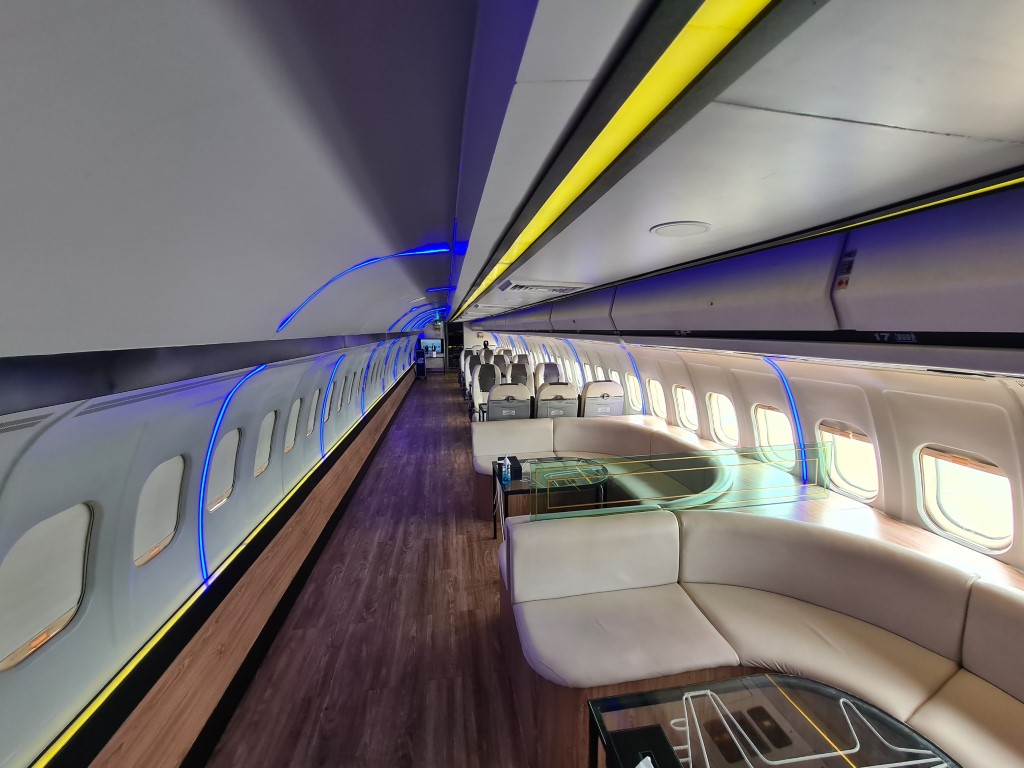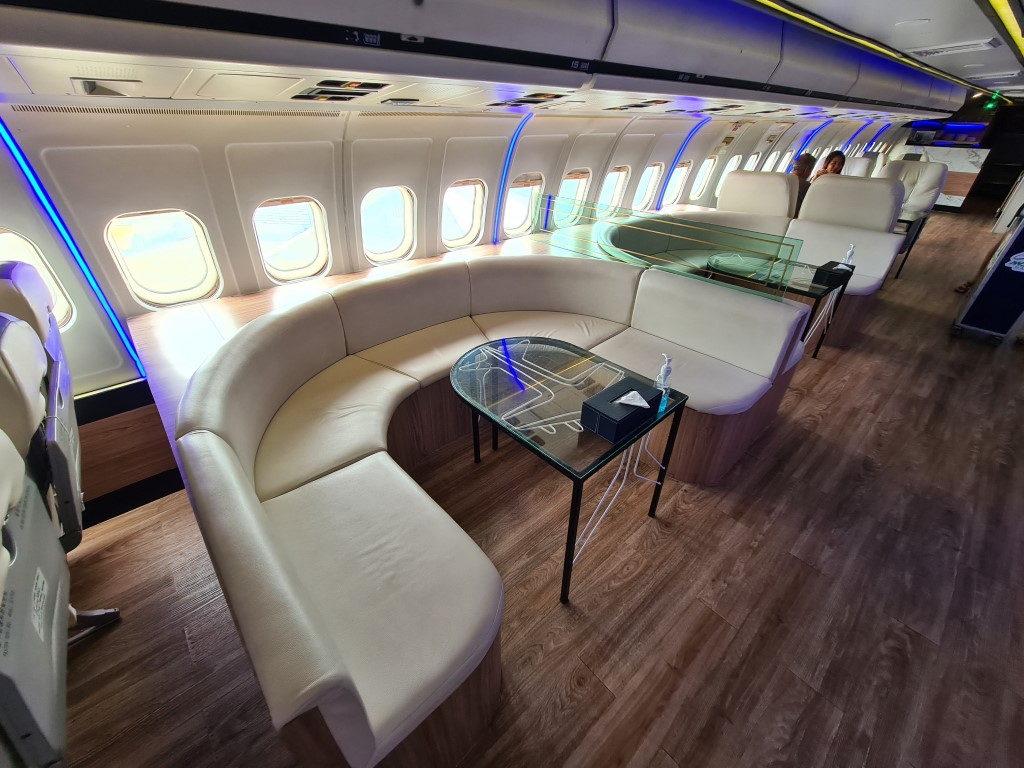 This is a proper cafe selling coffee and a range of meals, from Thai food to pizza and Japanese rice bowls like Chicken Katsu rice bowl. I just went in for a coffee to check out the interior of the plane. The photos of the food on the menu did look really good but the food prices are a bit expensive, around 250 Baht for a rice bowl.
MD-82 Cafe is open everyday from 12pm – 11pm.
Around the grounds where the MD-82 aircraft sit are a couple of interesting / eclectic sights – first up a large life size replica of the 'Predator'. There is also a random British Red Telephone box, with no phone!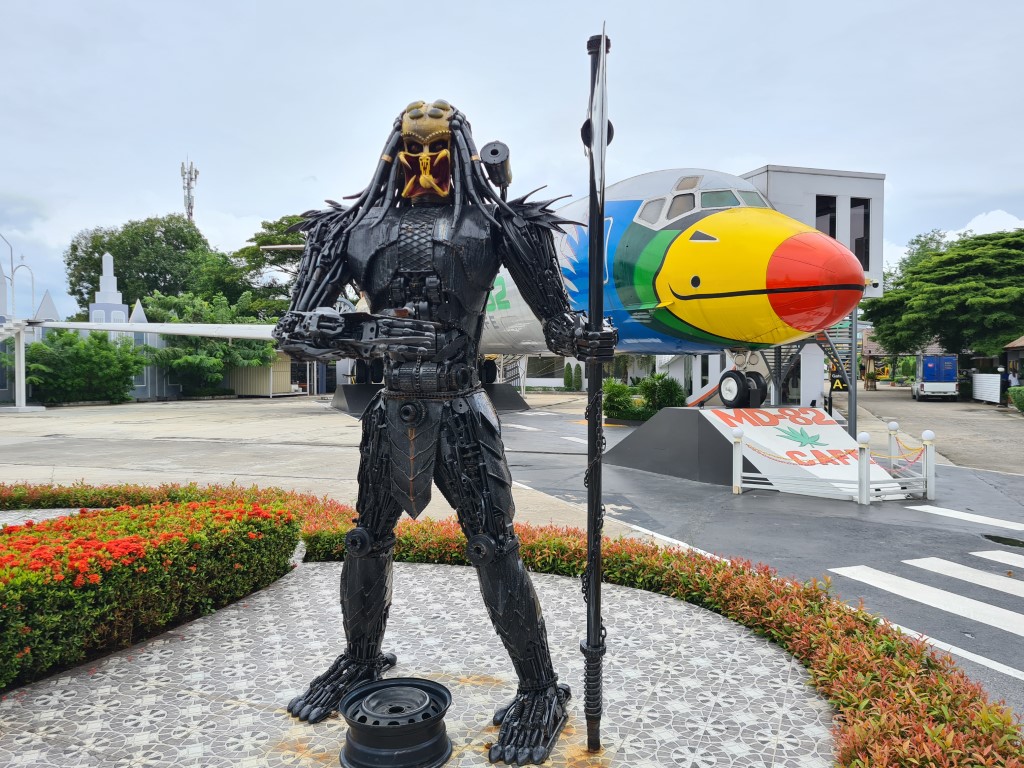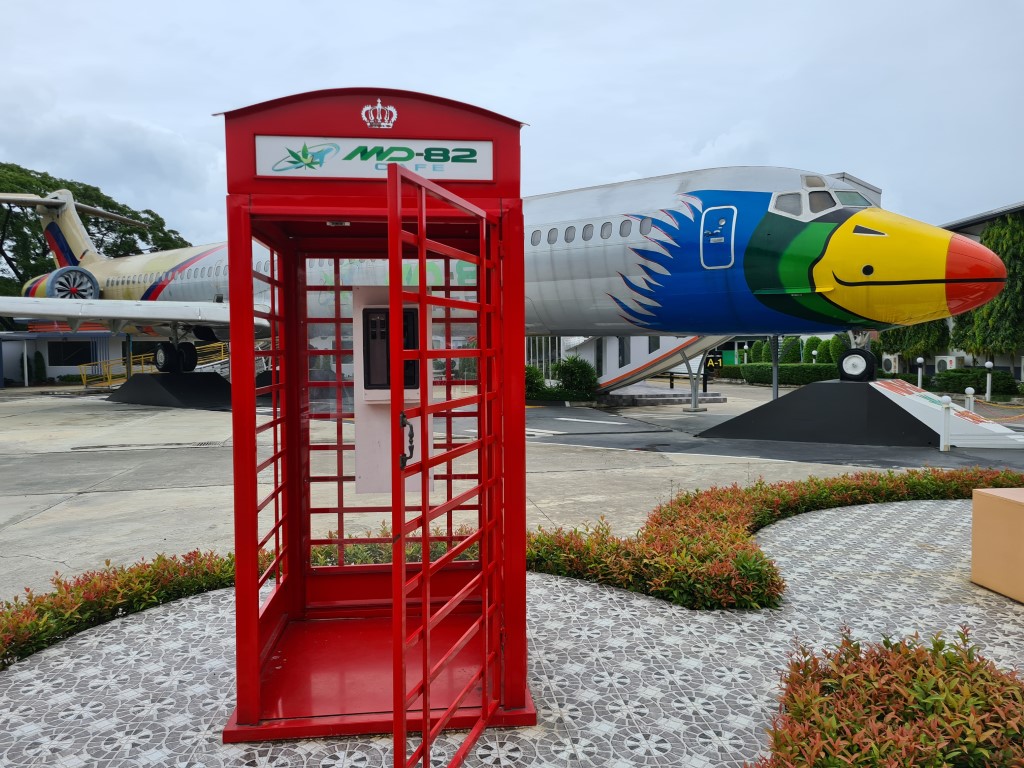 Getting to MD-82 Cafe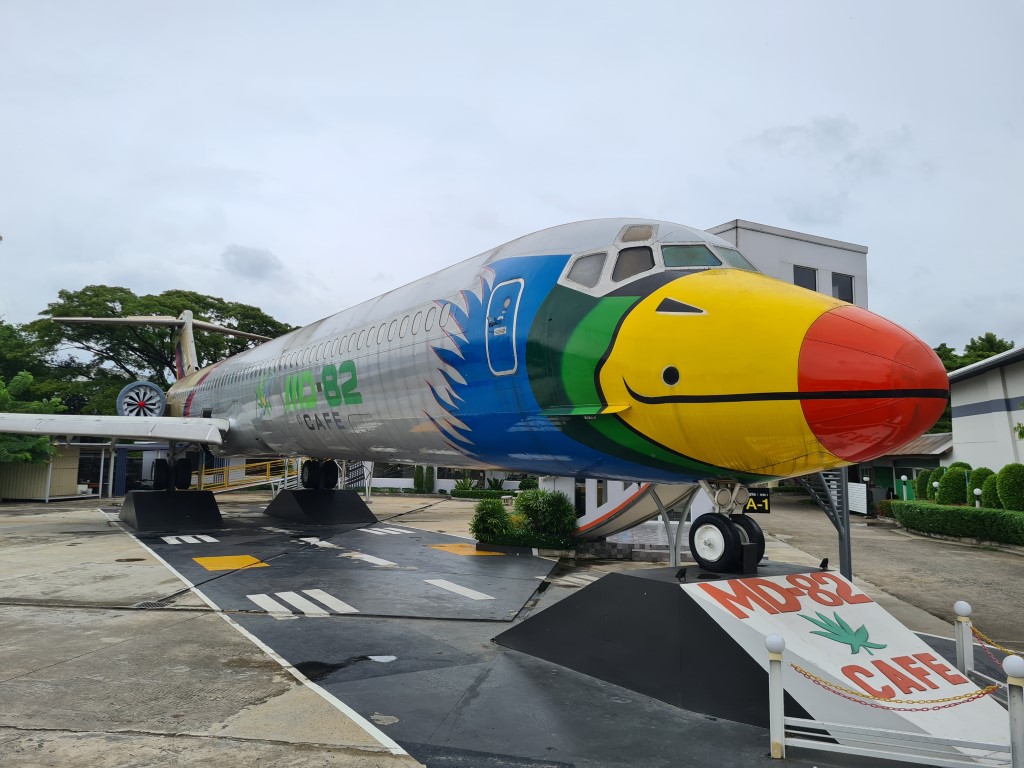 Get on Airport Rail Link Train and get off at Bang Thap Chang Train Station.
You can either walk the 2.2 kilometers to the MD-82 Cafe or there are Motorcycle taxis waiting at the airport, which only take a few minutes. The motorbike taxi charged me 50 baht which was a tourist price. I am sure you can bargain them down to 20 Baht.
I caught a taxi back from MD-82 to Sukhumvit Soi 13 and the taxi only cost me 161 Baht. This was back in July 2022 and the traffic was very quiet. If the traffic is busy then it will take longer and probably cost over 200 Baht but still a good option to go directly to Cafe-82.
Check out the location of MD-82 Cafe in Bangkok