Qantas QF841 Darwin to Sydney B737-800 Economy Class Flight Review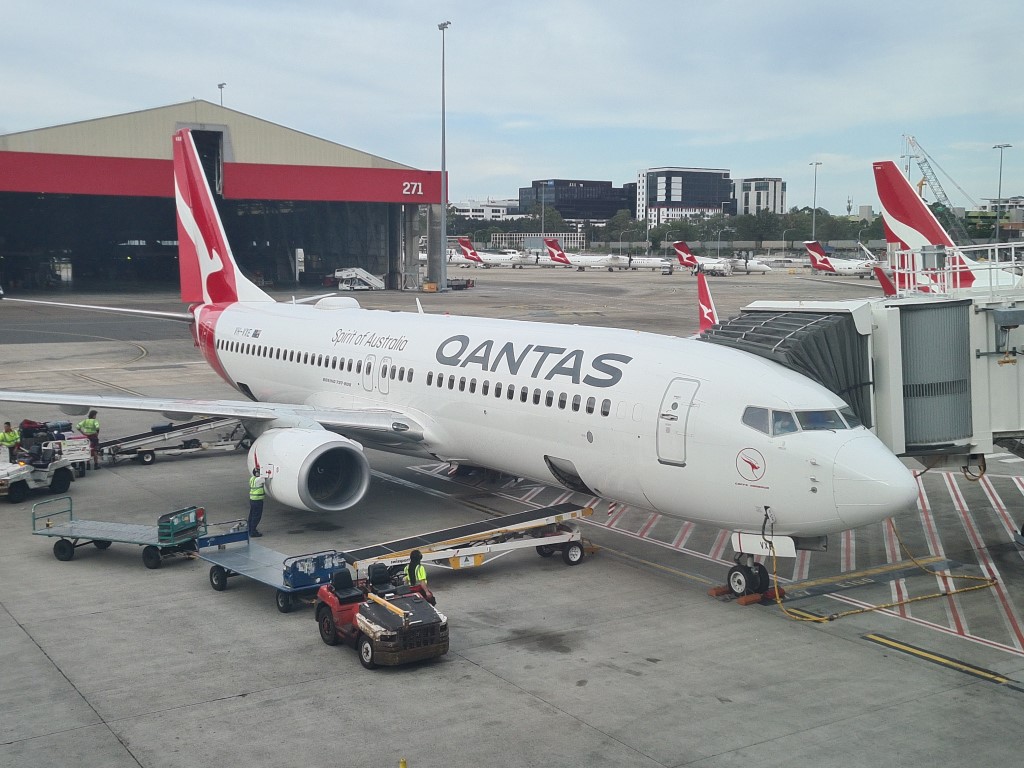 Airline: Qantas
Flight no: QF841
Route: Darwin Airport (DRW) to Sydney Airport (SYD)
Aircraft type: Boeing B737-800 Registration VH-VXE
Flight time: 4 hours
Travel Class: Economy Class
Seat no: 8F Window Seat
About this Flight Route between Darwin and Sydney
This Qantas flight from Darwin to Sydney leaves daily at 12pm, with arrival into Sydney at 5.55pm AEDT. Flight time from Darwin to Sydney is around 4 hours.
There is 1 other direct flight between Darwin and Sydney on Jetstar scheduled to leave at 12.10am getting into to Sydney at 6.10am. Virgin Australia only have a connecting flight through Brisbane to get to Sydney.
Getting to Darwin Airport
I was staying at the Hilton Hotel on Mitchell Street in the heart of Darwin city centre. I got a taxi from the hotel to the airport which took 13 minutes and cost $35.91. Before I left the hotel, I did lookup to see how much it would have cost to get an Uber and it would have cost $26.98, so I could have saved $9.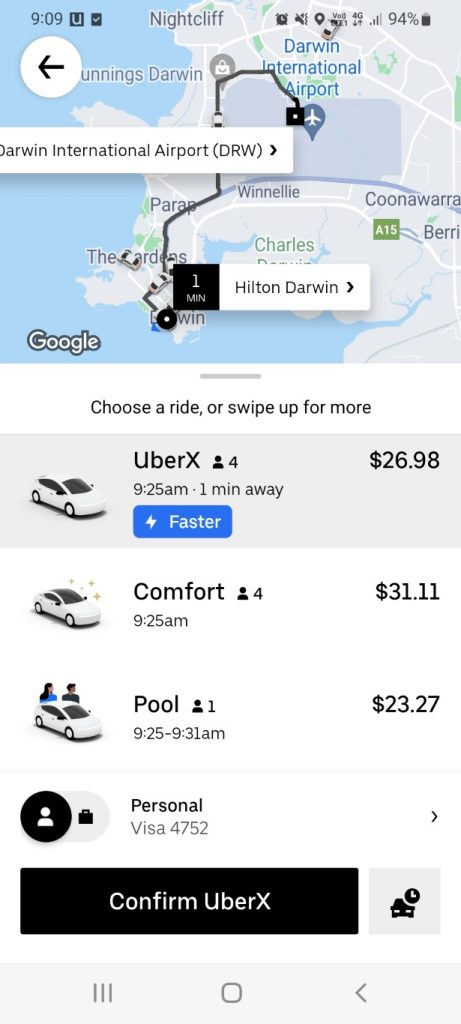 At Darwin Airport
Darwin Airport is not that large but there are a number of destinations around Australia, plus a few International destinations. At the time I was at the airport, the departure indicator board showed flights scheduled to Adelaide, Groote Eylandt (the largest island in the Gulf of Carpentaria, 4th largest Australian Island), Townsville, Sydney, Tennant Creek, Maningrida, Brisbane and Canberra. There were also flights to Hong Kong and to Dili East Timor both on Qantas. The other International destinations from Darwin include Singapore and Bali.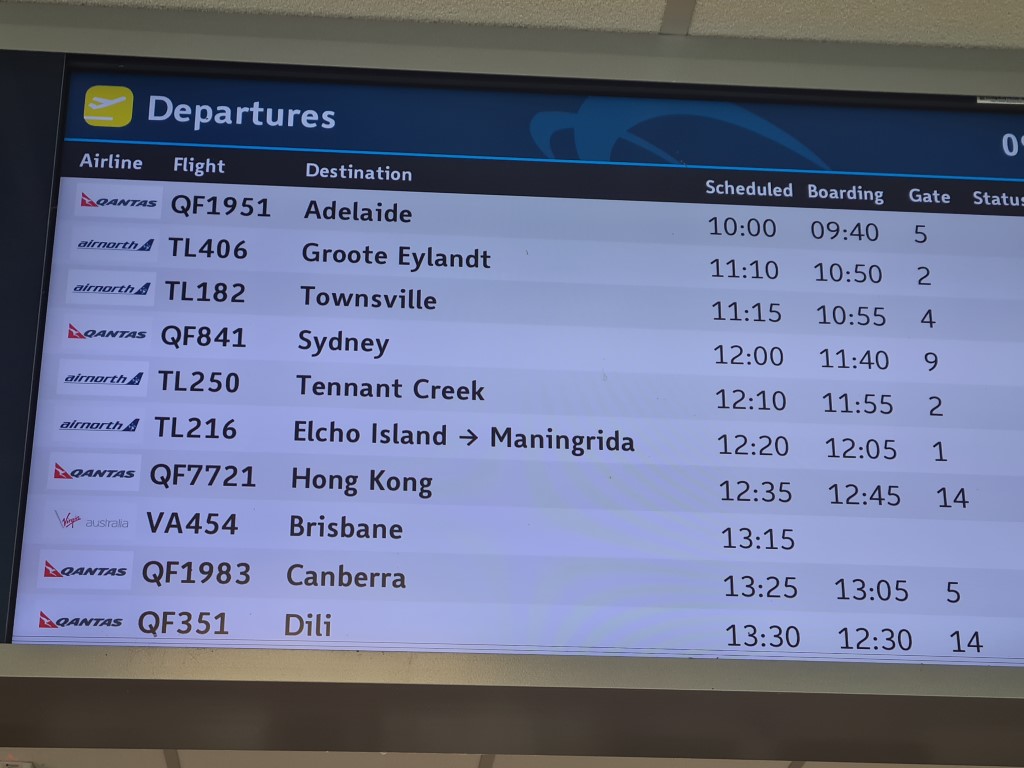 Before you go through secutiry, there is one cafe with a good selection of food, coffee and alcohol. I just got a coffee here before going through security to get into the Qantas Lounge for some free food.
Right next to this cafe is a Charging Station with USB ports and Australian power outlets to charge your devices.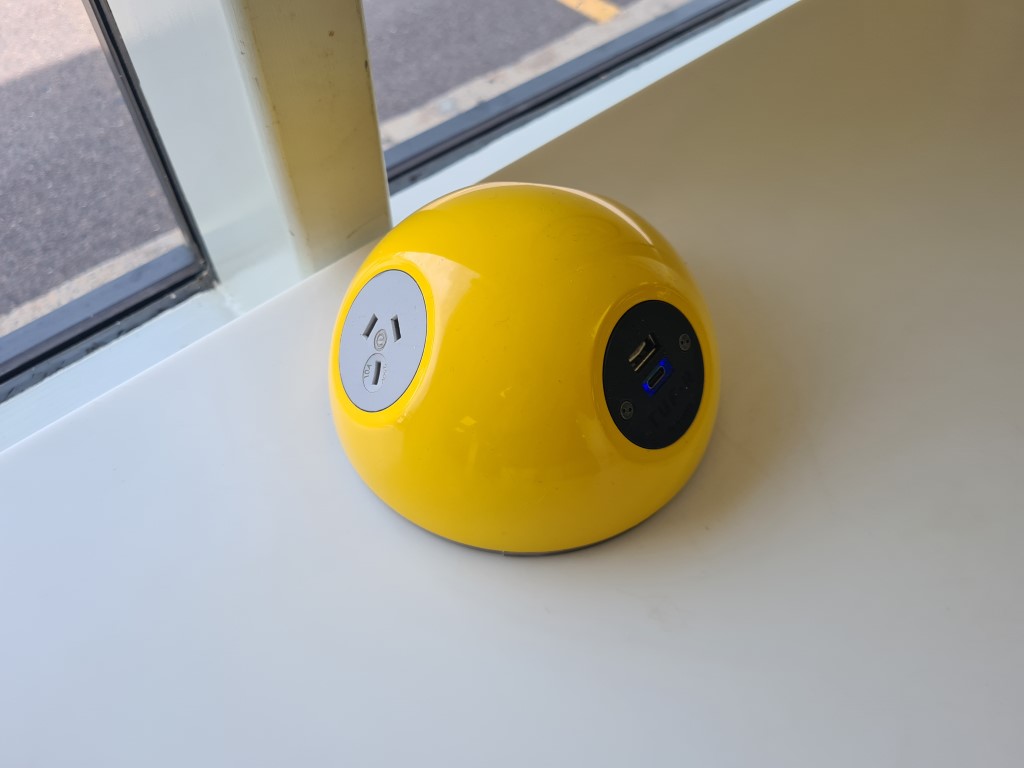 Qantas have electronic check-in kiosks where you can check-in and print off your boarding pass and luggage tags. I had already checked in online so just needed to print my luggage tag, and then take my bag to the bag drop counter. All done within a few minutes. There are check-in counters with staff if you need any assistance.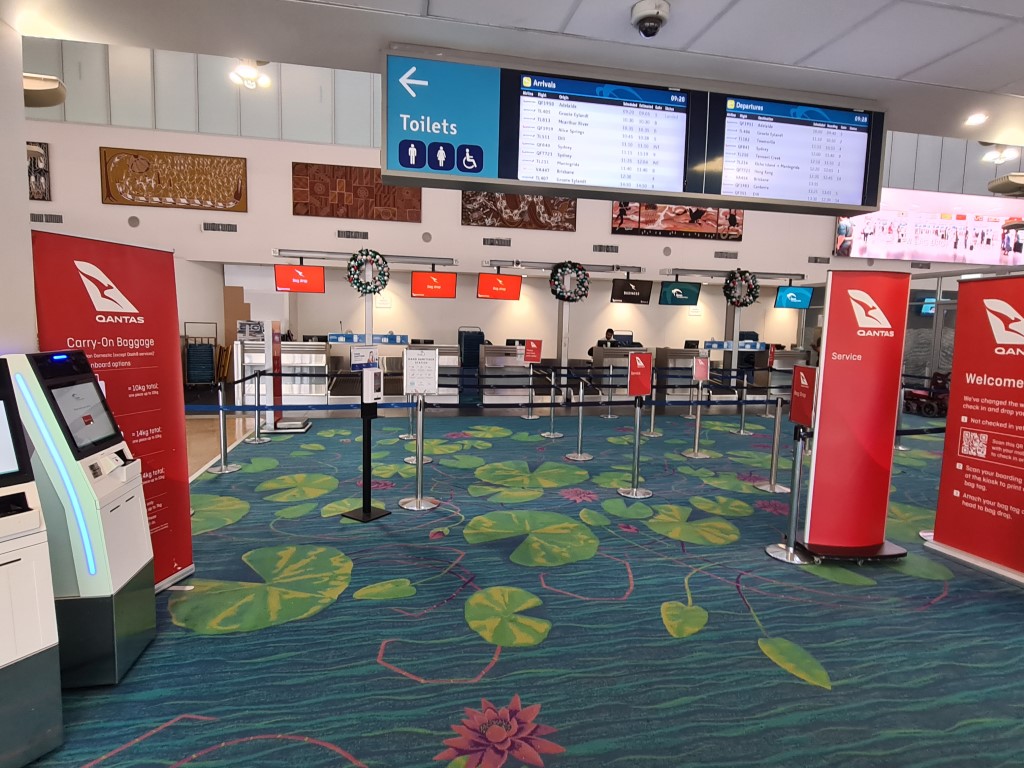 Once past security there is a very large departure hall with plenty of seating and a few different food outlets to grab something to eat and drink before you flight. The choice of food outlets at Darwin Airport include the Asian Kitchen, Crate Cafe, The Palms Bar, the Northern Common Cafe (which has large windows overlooking the gates and runway) and Top End Burger Co.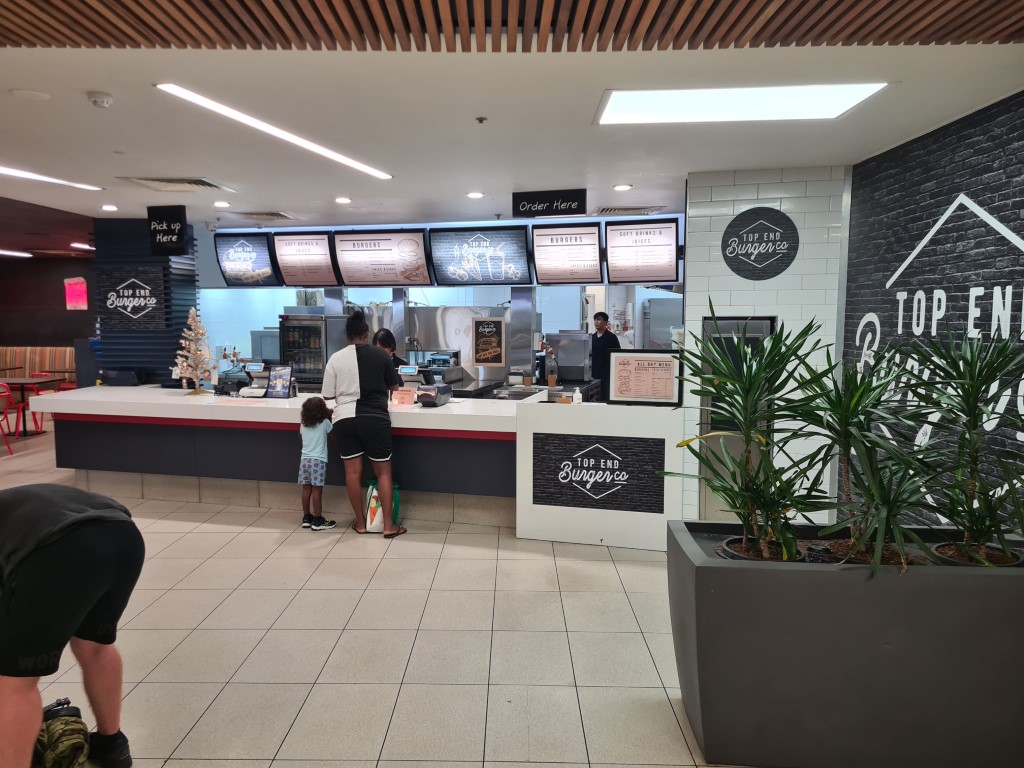 There is also a large shop selling tourist items and a newsagency selling magazines and books.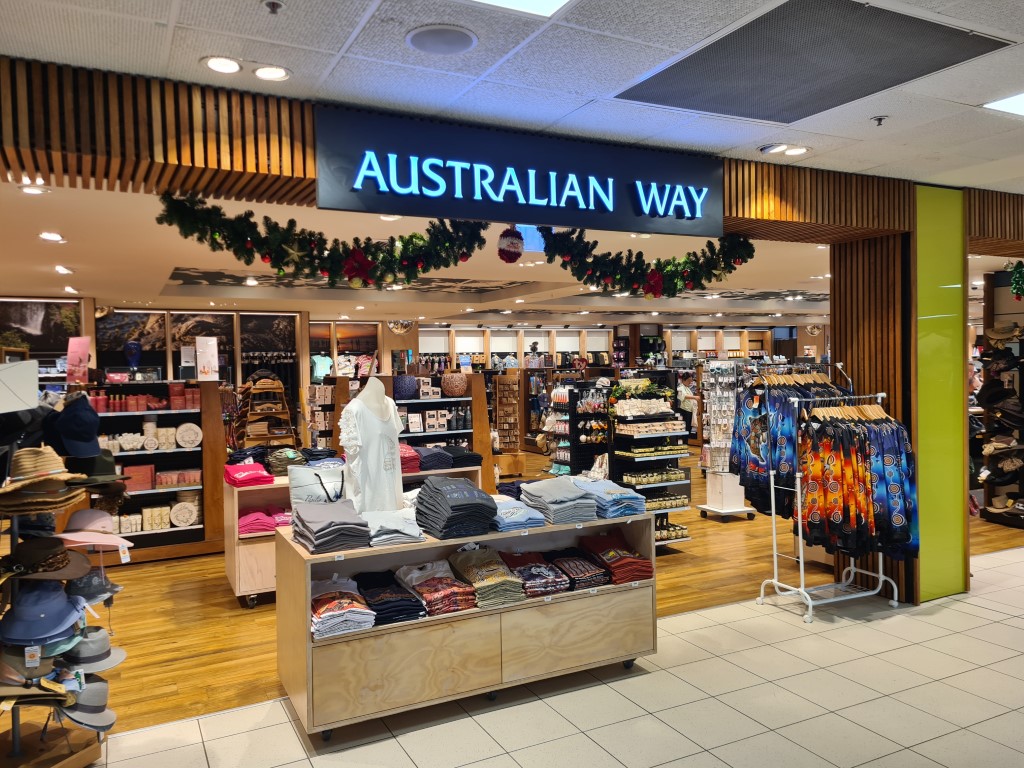 The Qantas Club Lounge at Darwin Airport
With just an Economy Ticket you do not get access to the Qantas Lounge but I am a Gold Qantas Frequent Flyer so have access. The Qantas Club Lounge at Darwin airport is one of the nicest lounges in Australian domestic airports. It is very large for such a small airport.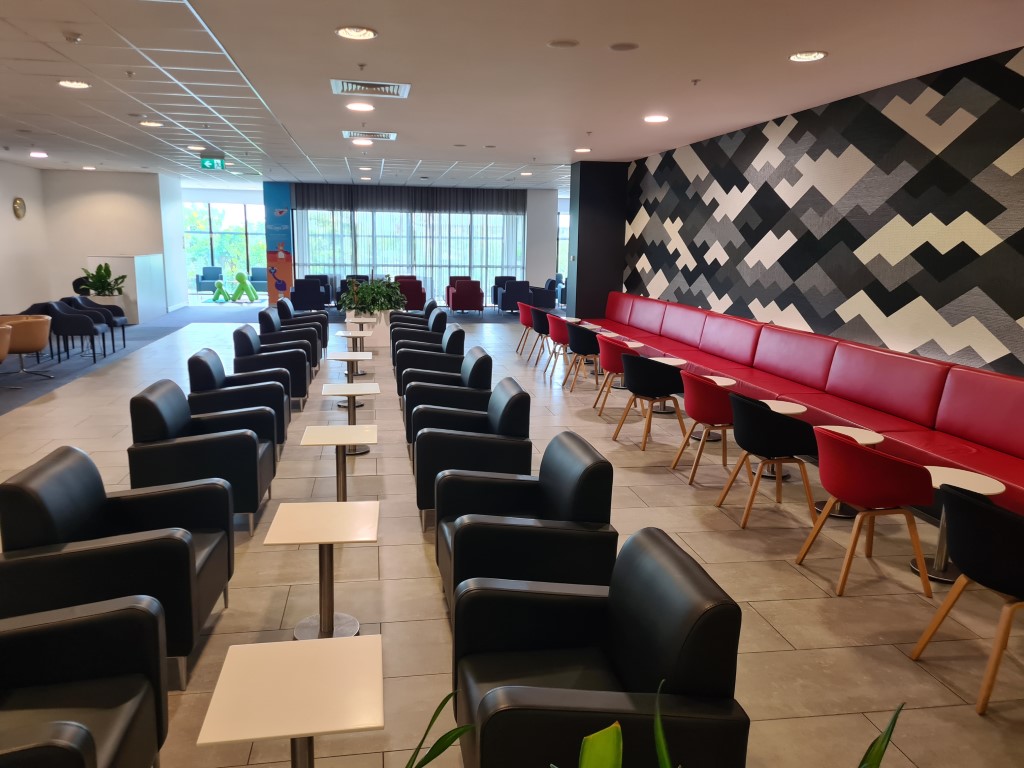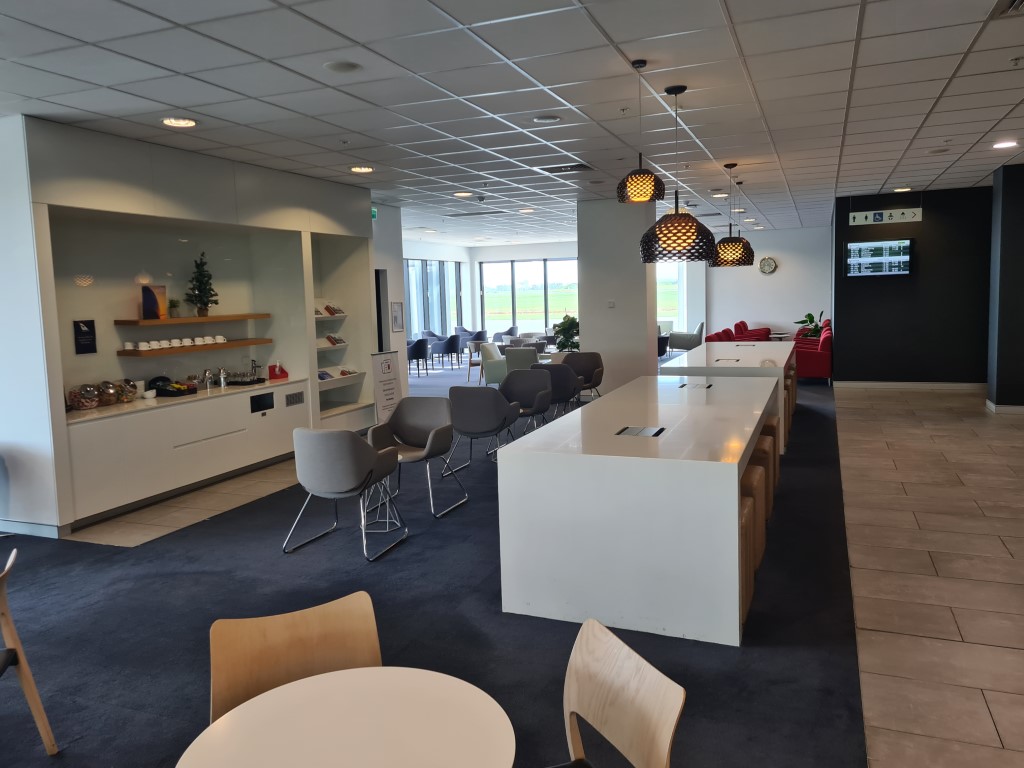 As I was there in the morning, they had a good buffet breakfast with a good selection of bacon, baked beans, grilled tomato hash browns and boiled eggs. There were also a few different muffins and pastries. And as usual for a Qantas Lounges in Australia, they have a make your own toasted sandwich station with leg ham, tomato, cheese and loads of condiments to add.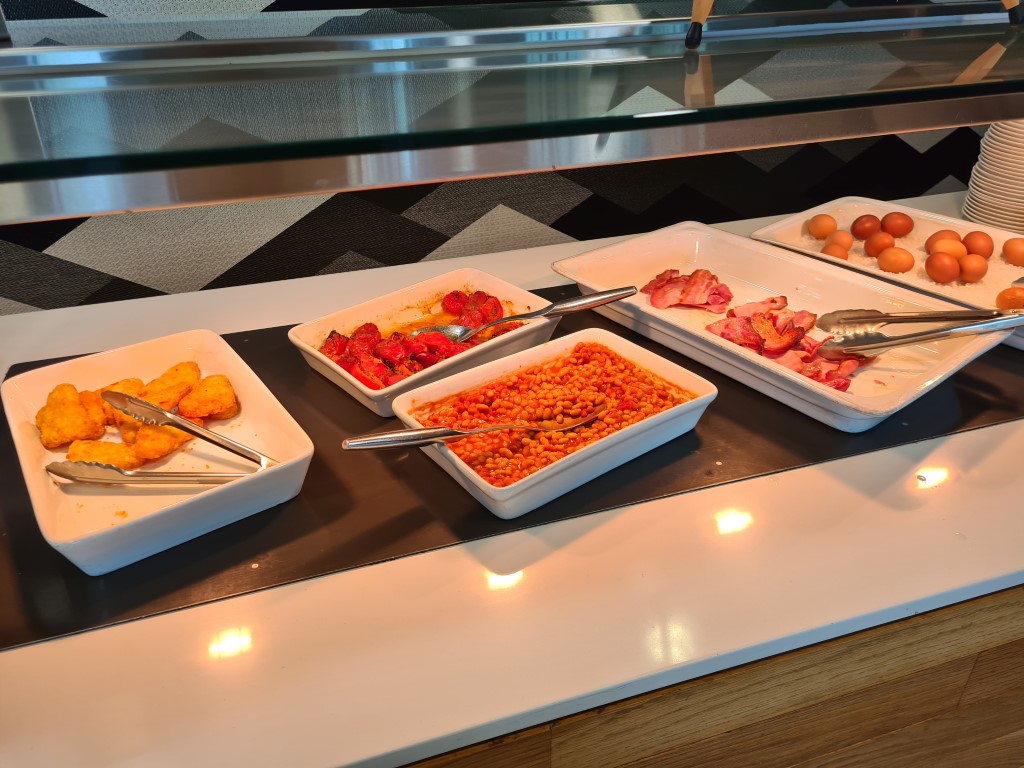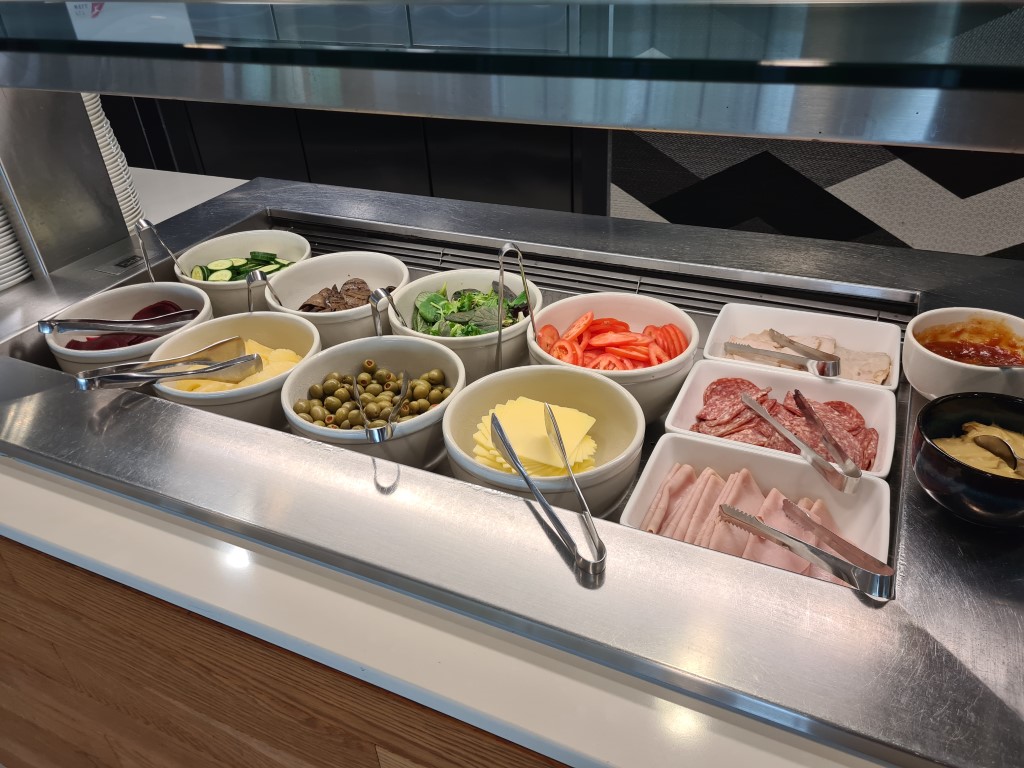 I grabbed a bite to eat and a freshly made coffee from the barista and sat in the very back corner which has nice large windows overlooking the tail end of the runway.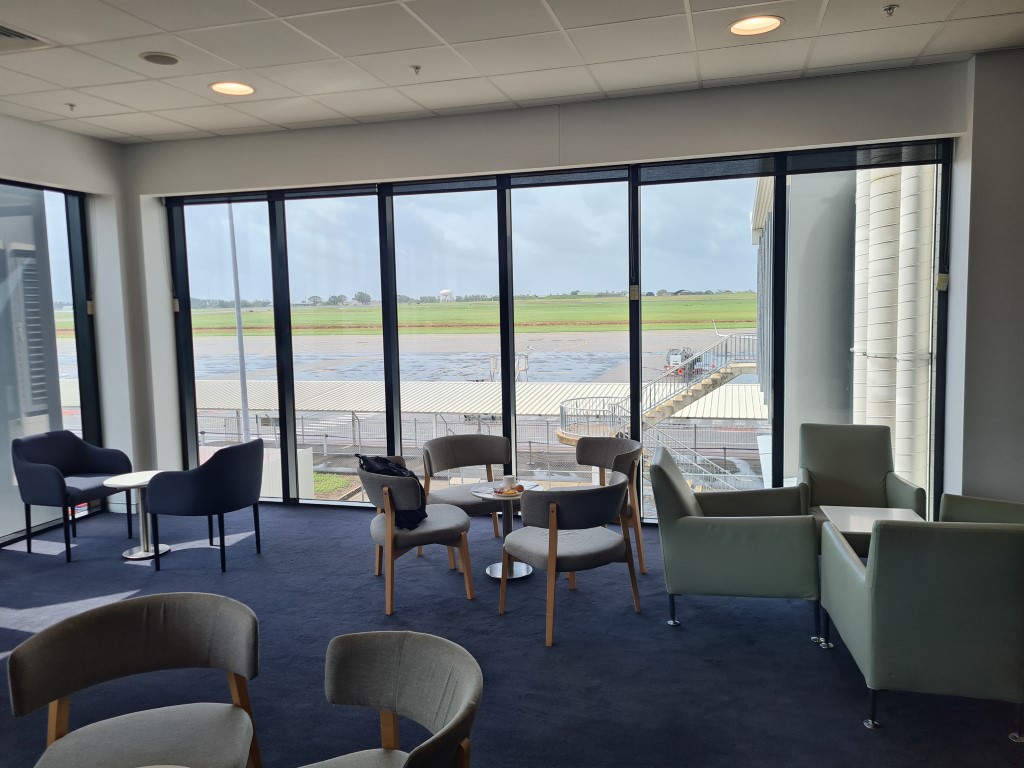 On The Plane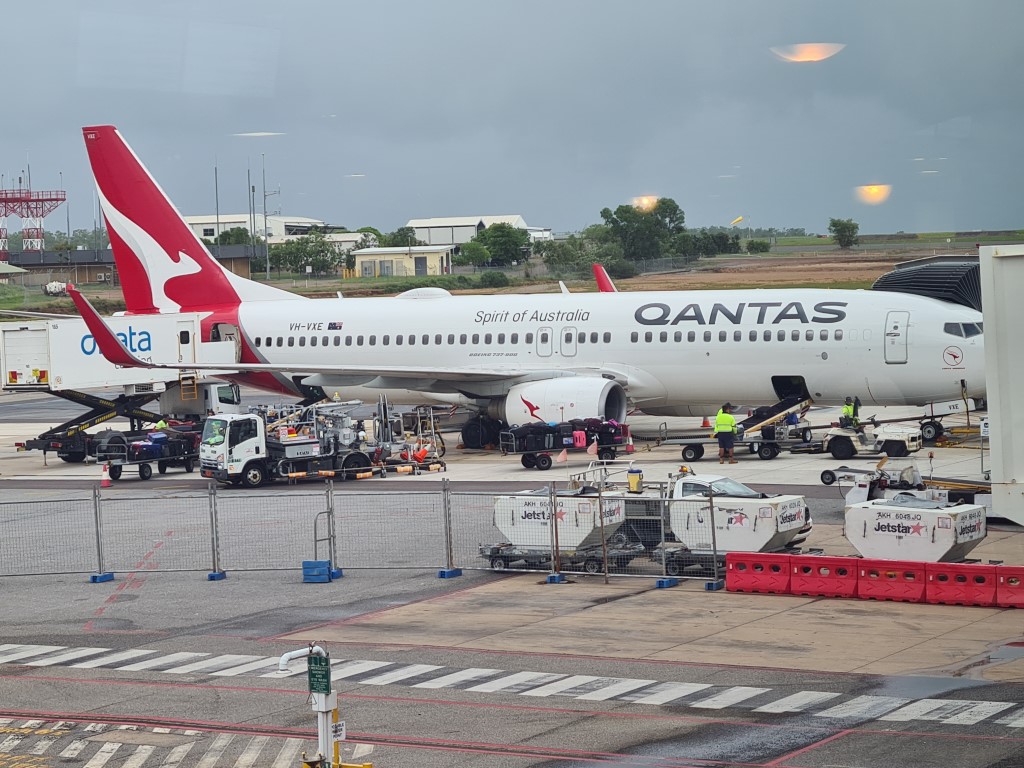 Qantas use their Boeing B737-800 for this route between Darwin and Sydney, with 12 Business Class seats and 162 Standard Economy Seats, a total of 174 passengers. The specific aircraft used for my flight was the Qantas B737-800 with rego: VH-VXE which joined the Qantas fleet in December 2001, making the plane just over 22 years old (my flight was in January 2023).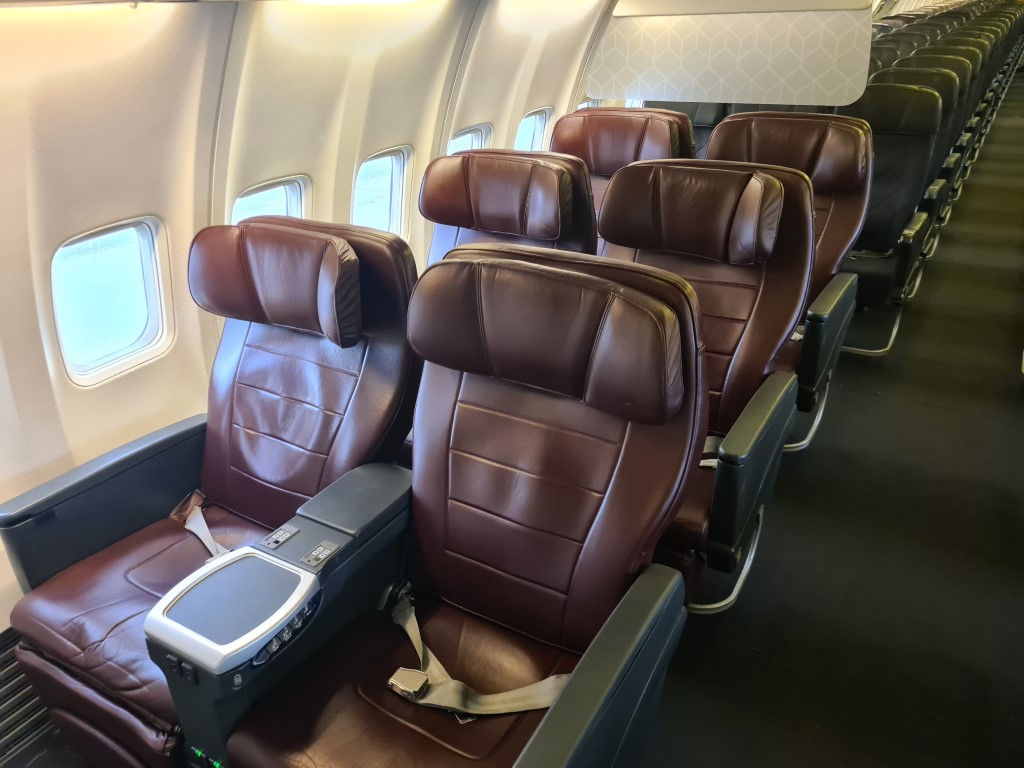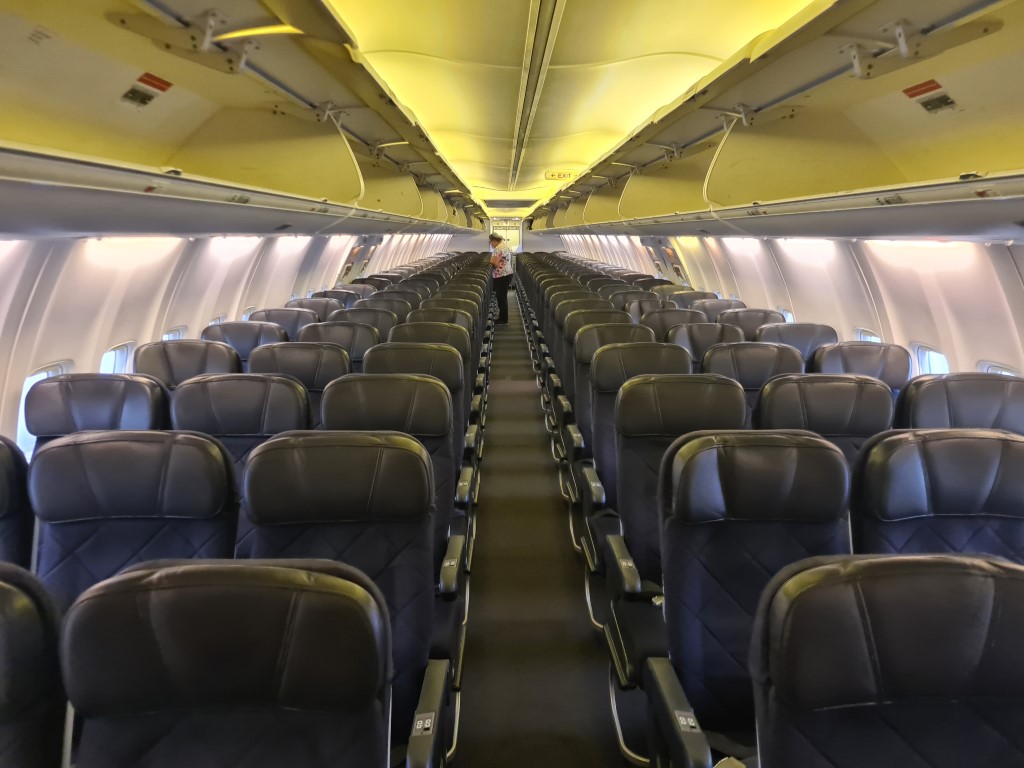 These standard B737-800 have just ok legroom, not a huge amount of space. I am 187cm tall and there was a bit of space between my knees and the seat infront. Not too bad for a 4 hour flight.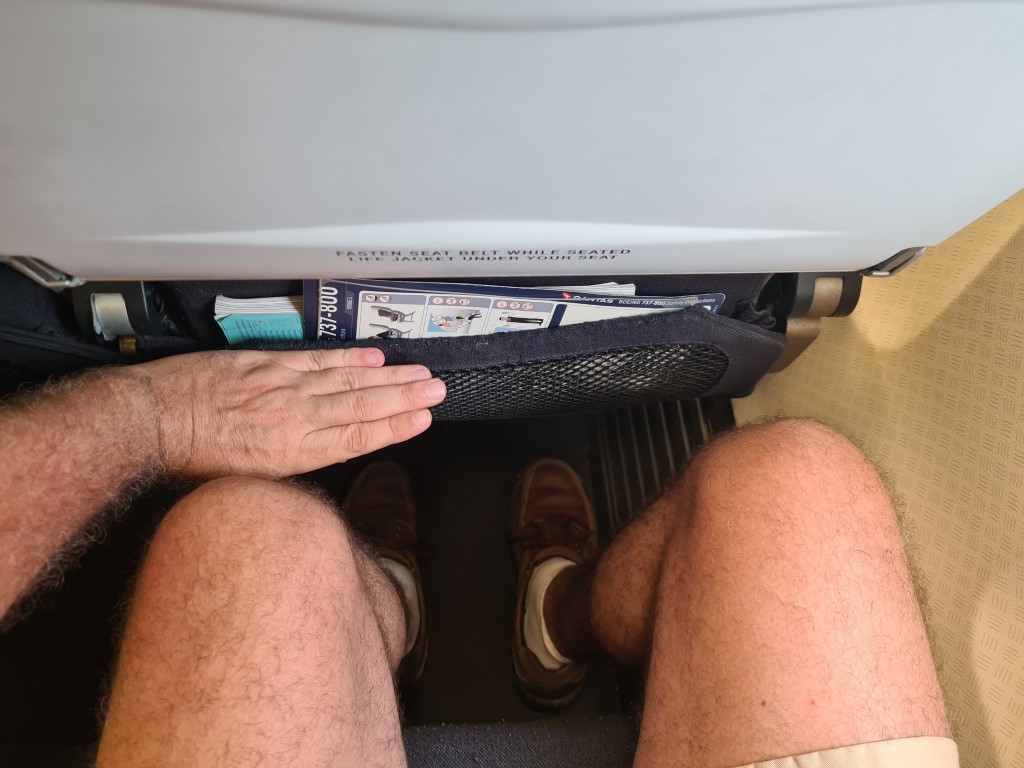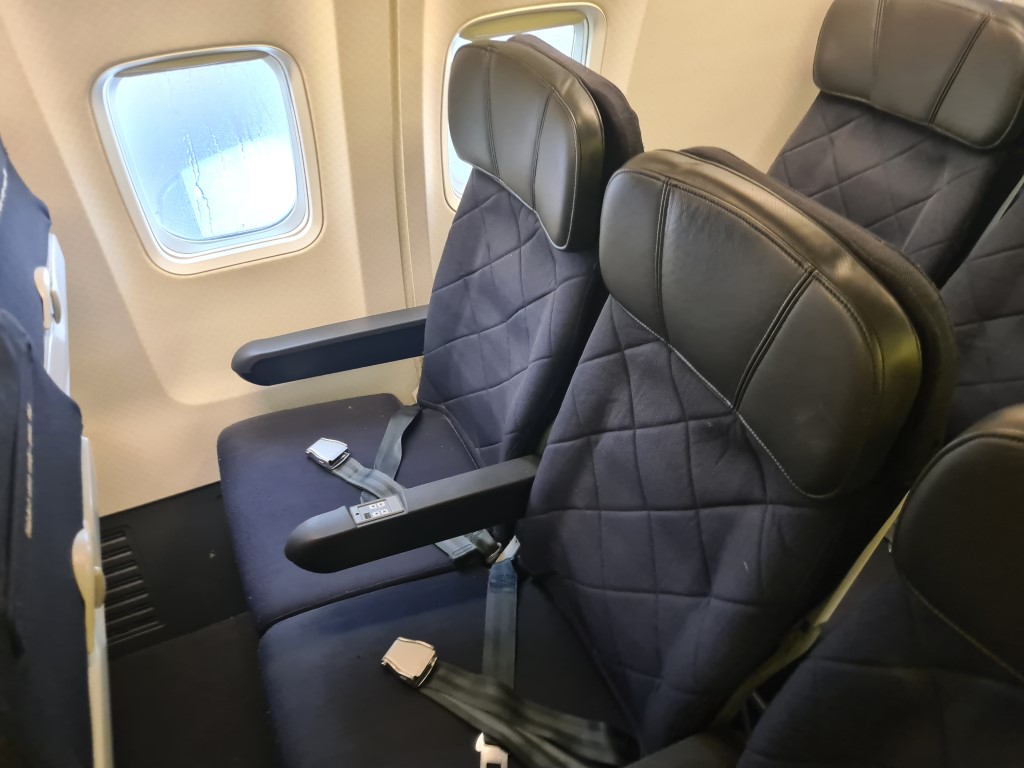 Entertainment onboard
On the Qantas B737-800 rego VH-VXE they do not have TV entertainment screens installed in Economy so to access the Qantas Entertainment system I had to use my on device. I just had my Samsung phone which was sort of ok with such a tiny screen. You do have access to plenty of movies and TV shows.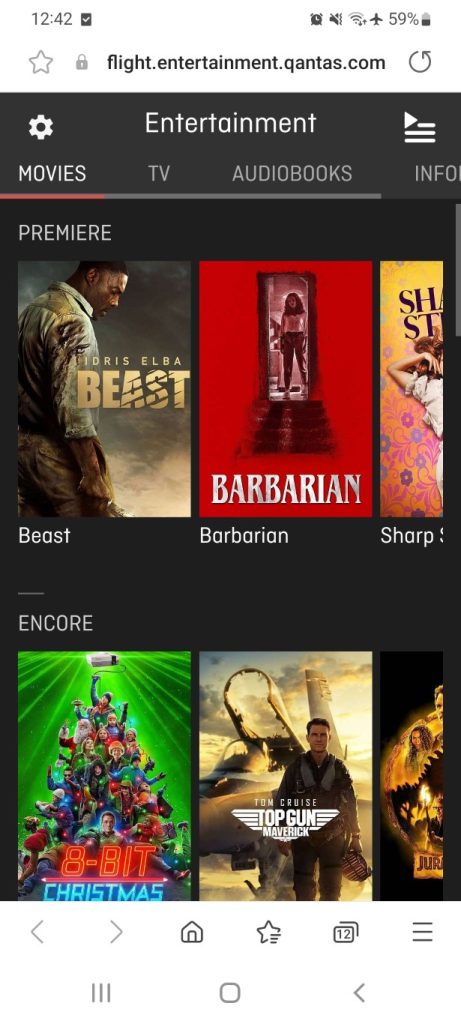 I watched the Top Gun: Maverick movie (which I had seen had the cinemas). Top Gun: Maverick was the most popular movie watched on Qantas flights in 2022.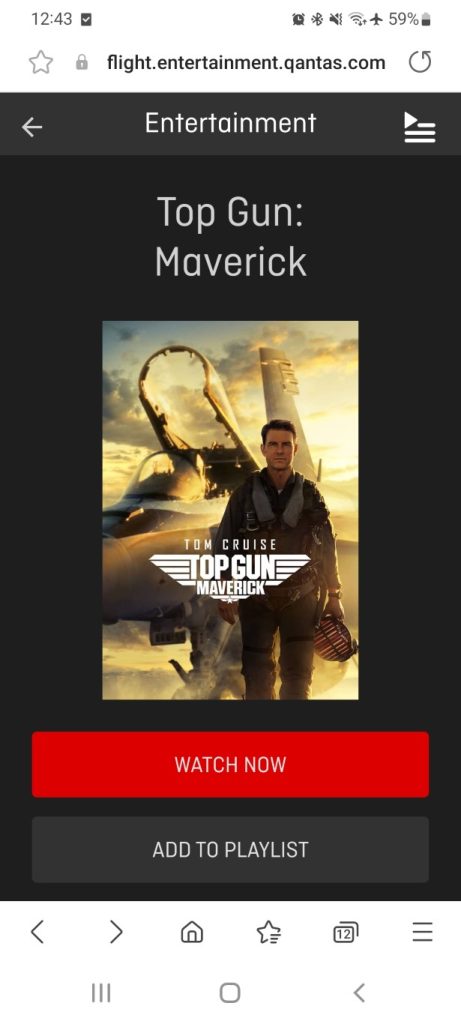 The Entertainment Unit does not have a Flight Map to track the progress of the flight but as this aircraft is WiFi enabled, I could access the internet and tracked the flight on Flightrader24.com.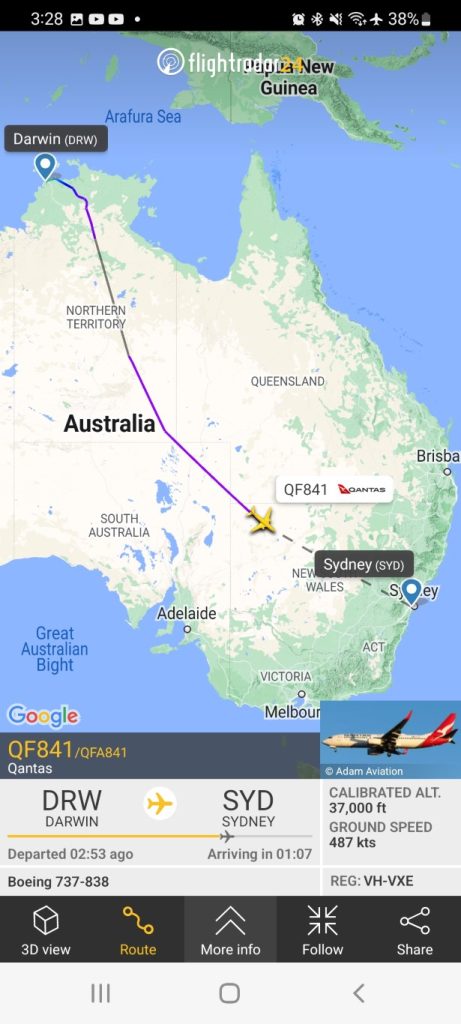 There was also a copy of the Qantas Inflight magazine in the seat pocket.
Food served on this flight
There is a meal served on this flight from Darwin to Sydney. In recent times, Qantas only serve a snack on flights less than 3 hours but as this flight is around the 4 hour mark you do get a meal.
We had a choice of pork sausages with mashed potato and green peas or a chicken salad. I went for the bangers and mash which was very nice. Presentation was not the best, served in the recyclable cardboard box, with wooden recyclable knife and fork utensils but the meal tasted very nice.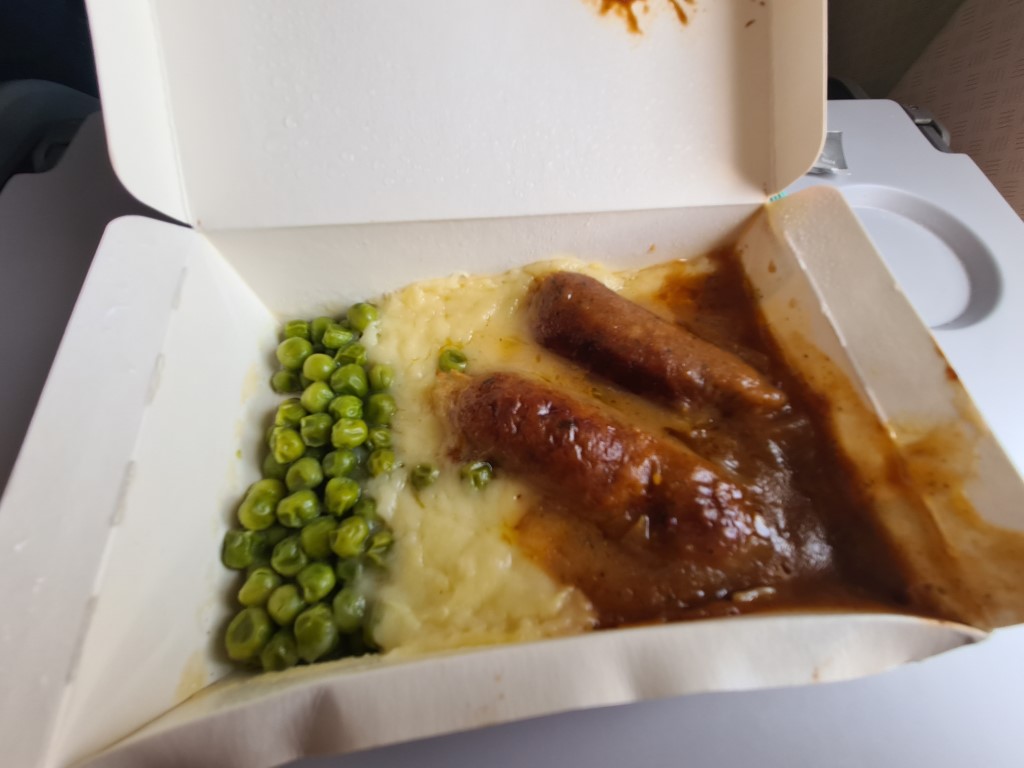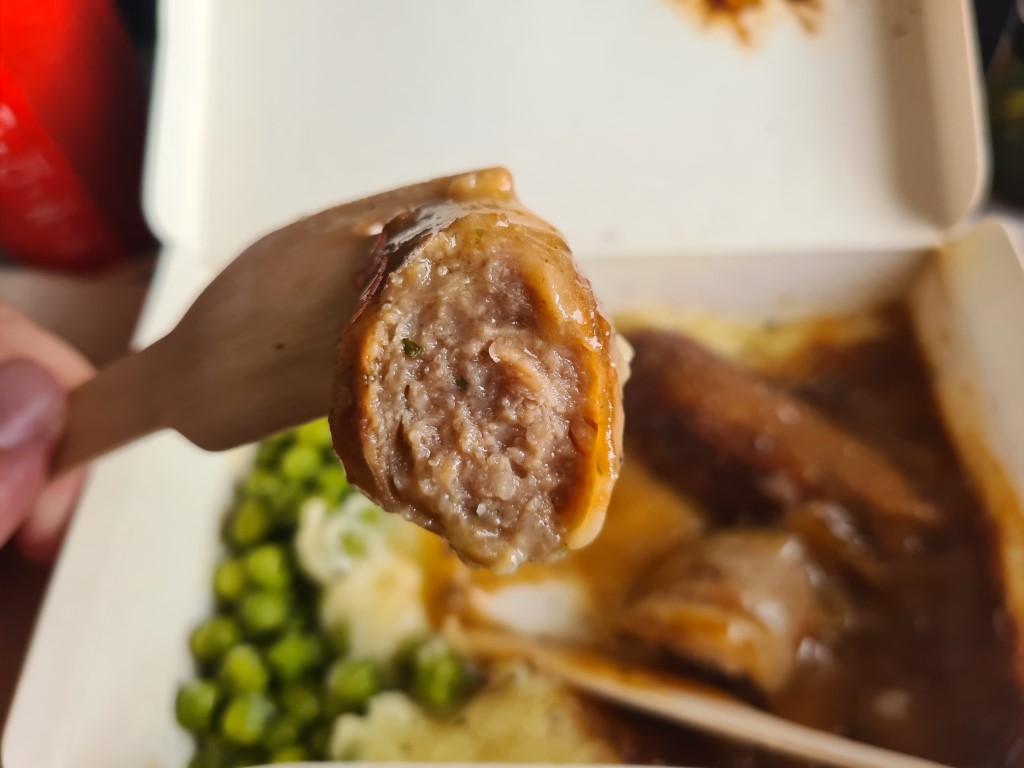 Drinks were also served with the meal, I chose a nice Australian red wine, then coffee or tea were offered after the meal. Later in the flight they came around and handed out Lindor Chocolate balls which are a favourite of mine.
Service
The service on this flight was very nice. A lovely crew who were very friendly. It was an added bonus that a meal was served and the food was very tasty, with a glass of wine, coffee and a Lindt chocolate I cannot complain.
The flight was delayed about 10 minutes from taking off due to a rain storm over Darwin. Then we seem to go in a holding pattern before we landed at Sydney Airport so ultimately we landed about 25 minutes after the scheduled arrival time. No big problem for me as I was just arriving home.