Japanese Udon Noodle Soup in Chiang Mai at Gin Udon Restaurant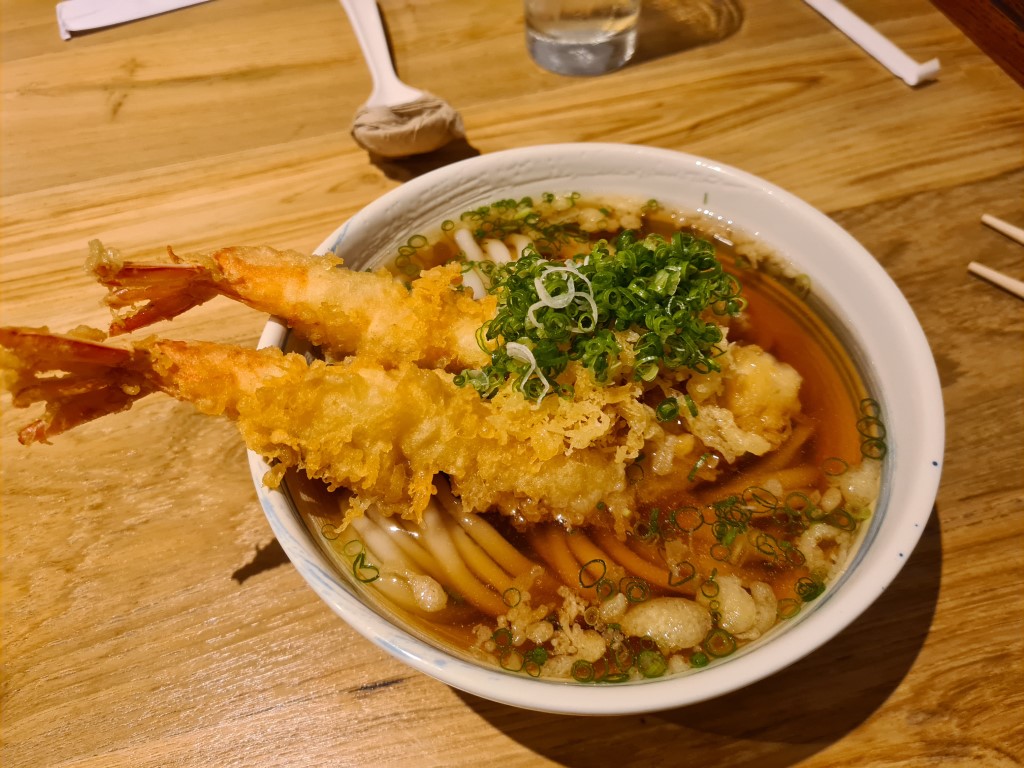 Gin Udon Restaurant is an excellent Japanese style restaurant in the heart of Chiang Mai that specialises in the thick, tasty Udon noodles. It is located just on the outside of the Chiang Mai 'Old City', just around the corner from Loi Kroh Road which is a popular drinking / nightlife area of Chiang Mai.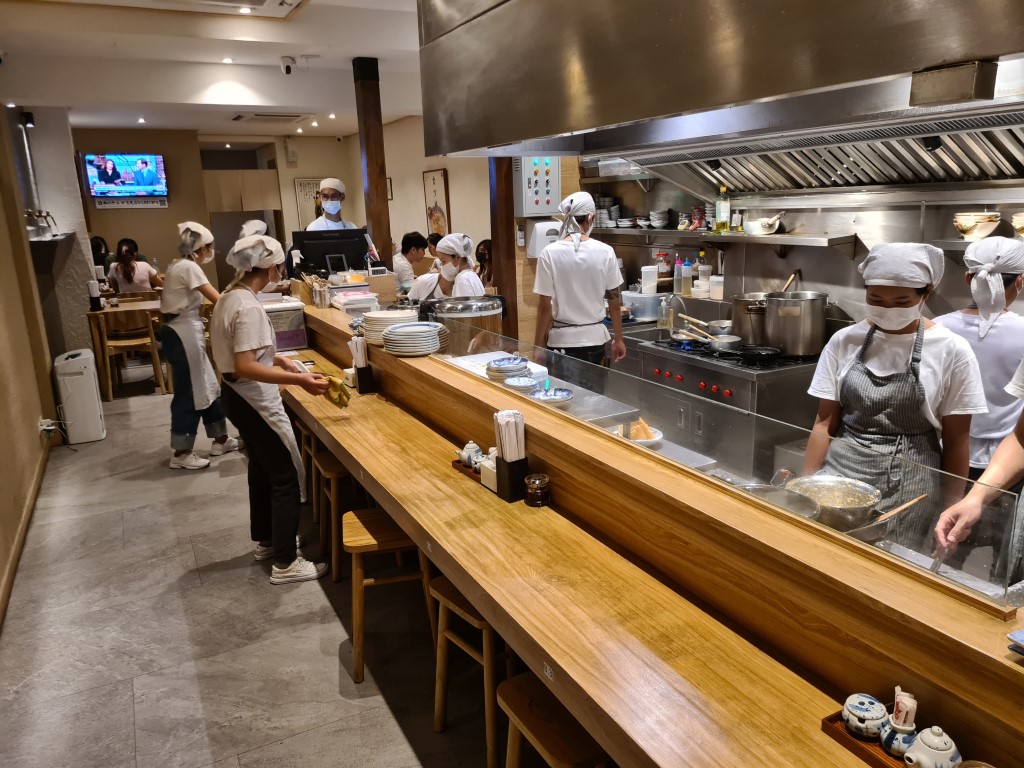 I had a few cold beers in Loi Kroh Road and then wandered down around the corner to Gin Udon Restaurant. It is like stepping into a little piece of Tokyo. Once inside Gin, you feel like you are eating in a small restaurant in Tokyo. So Japanese! This specialises in the white, thick flour noodles. I rate these the best Japanese noodles!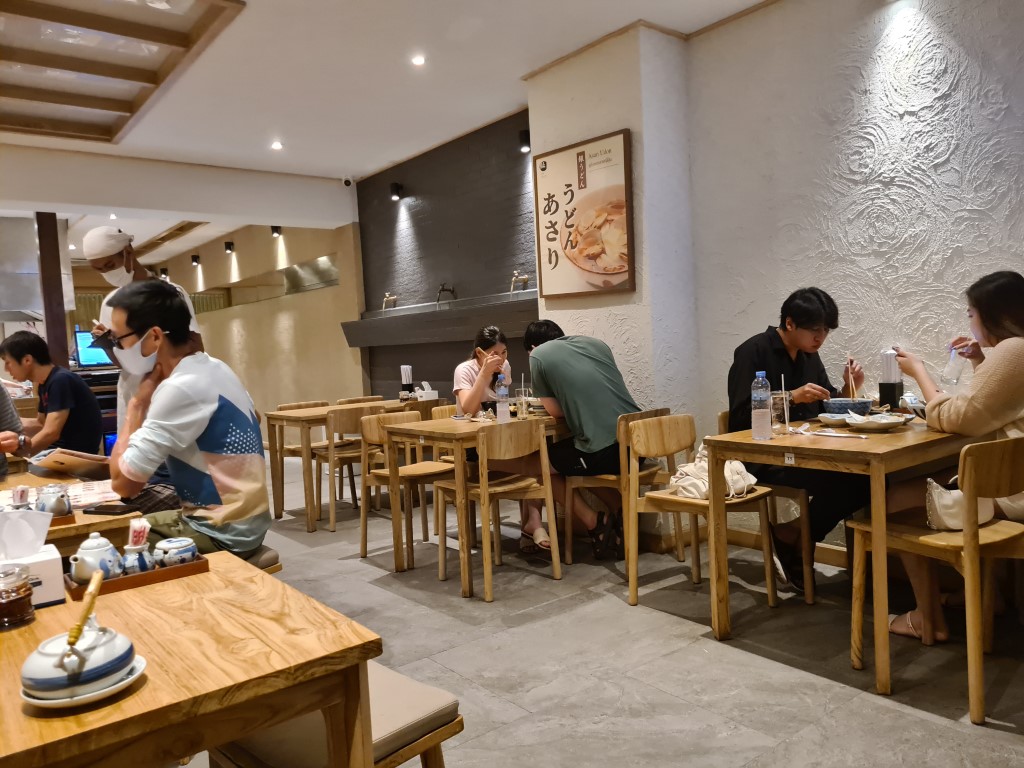 I went for my favourite Udon Noodle soup with 2 large Tempura prawn. This is a big bowl of yummy! The broth in this noodle soup had a light flavour, a clear broth with big thick udon noodles inside. The star of the show were the massive Godzilla sized prawns that were in a very nice tempura batter. So good! I eat this dish in Tokyo often, and while not exactly the same as what you will find in Japan, it was pretty damn close! The Udon noodles and Prawn tempura were excellent, I would just say that the broth did not have that full flavoured Japanese dashi umami flavour that you get in Japan.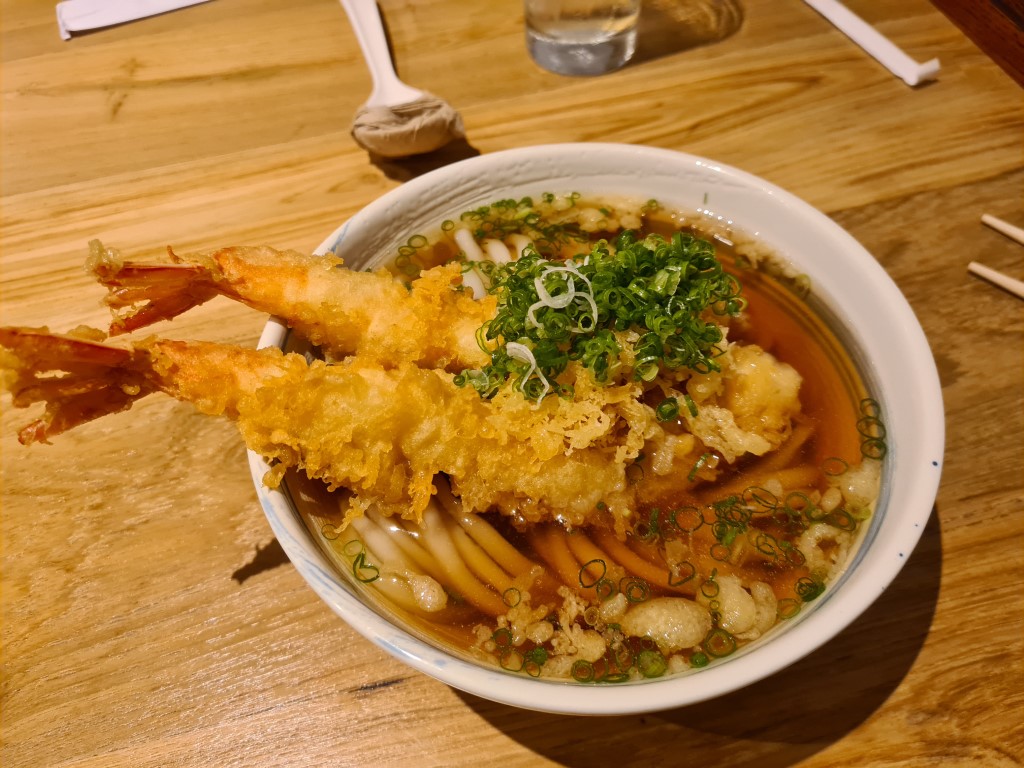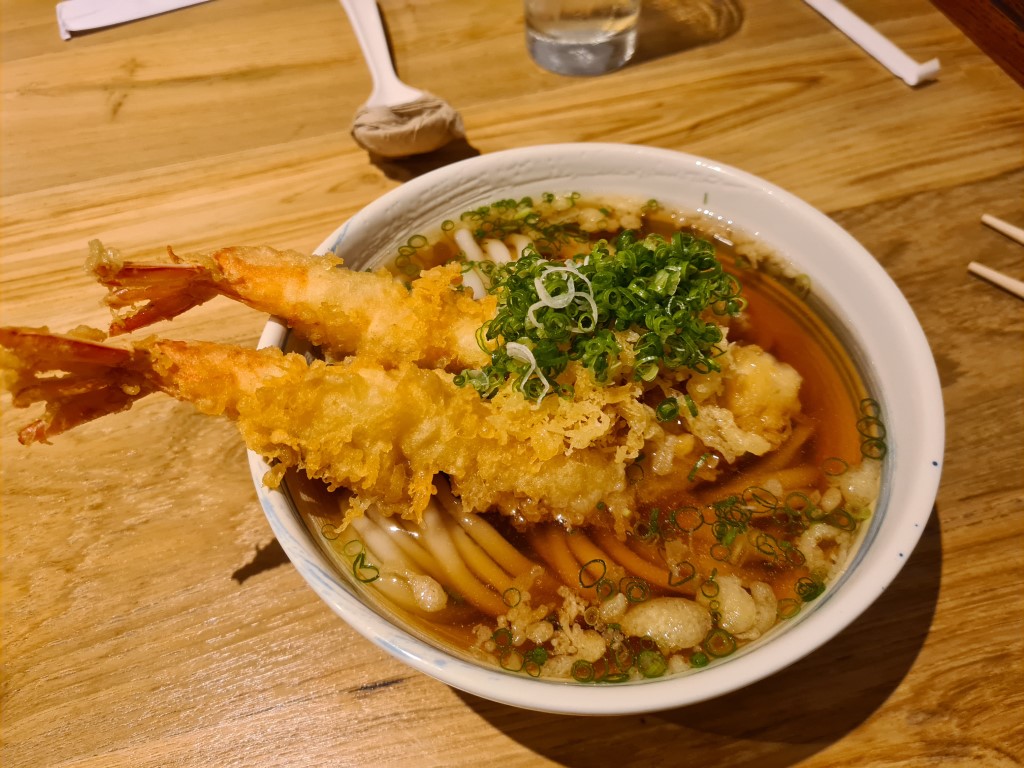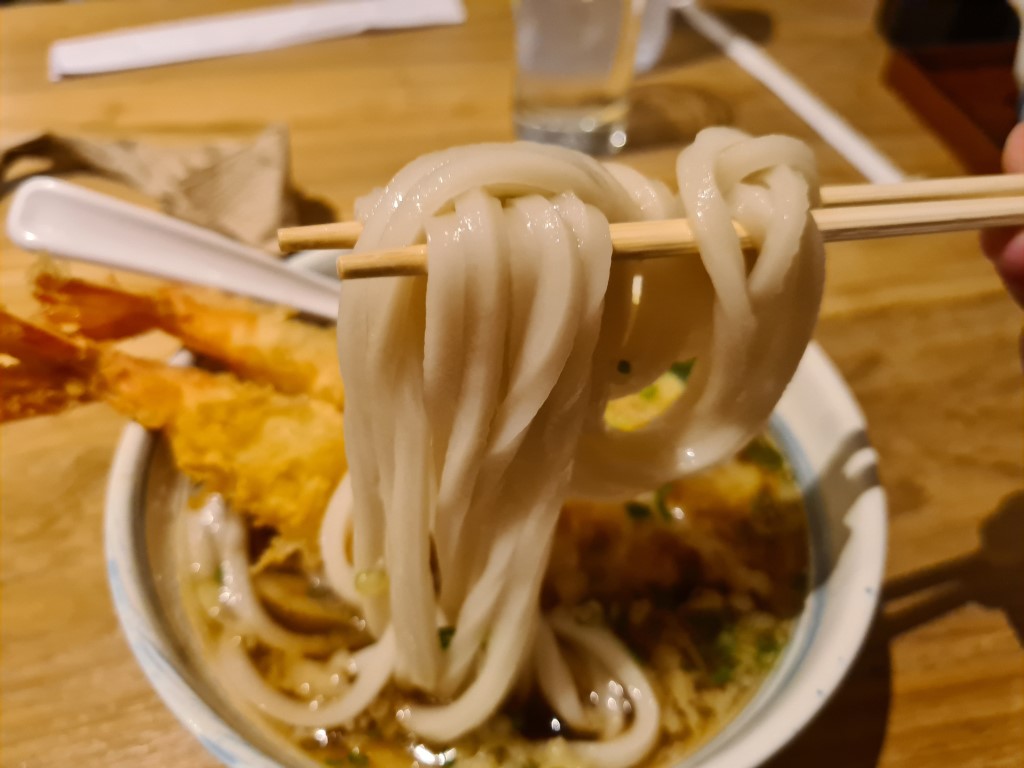 They have planty of other great Japanese dishes on the menu other than Udon. They also have Soba Noodles, Deep Fried Katsu, Rice bowls. The prices are quite reasonable as well. From memory my big bowl of Tempura Prawn Udon Noodle Soup only cost 269 Thai Baht which is around A$11.60.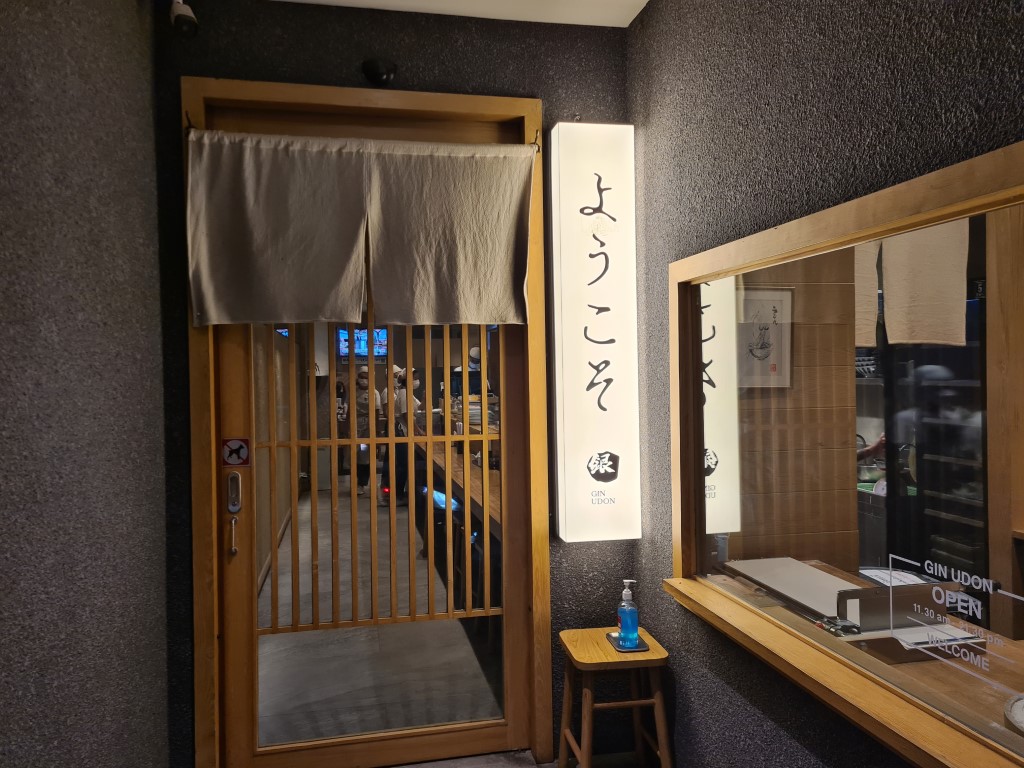 So if you want to enjoy a little slice of Japan in Chiang Mai, go try the delicious Udon Noodles at Gin Udon Restaurant. They even have a Japanese Toto toilet in the rest room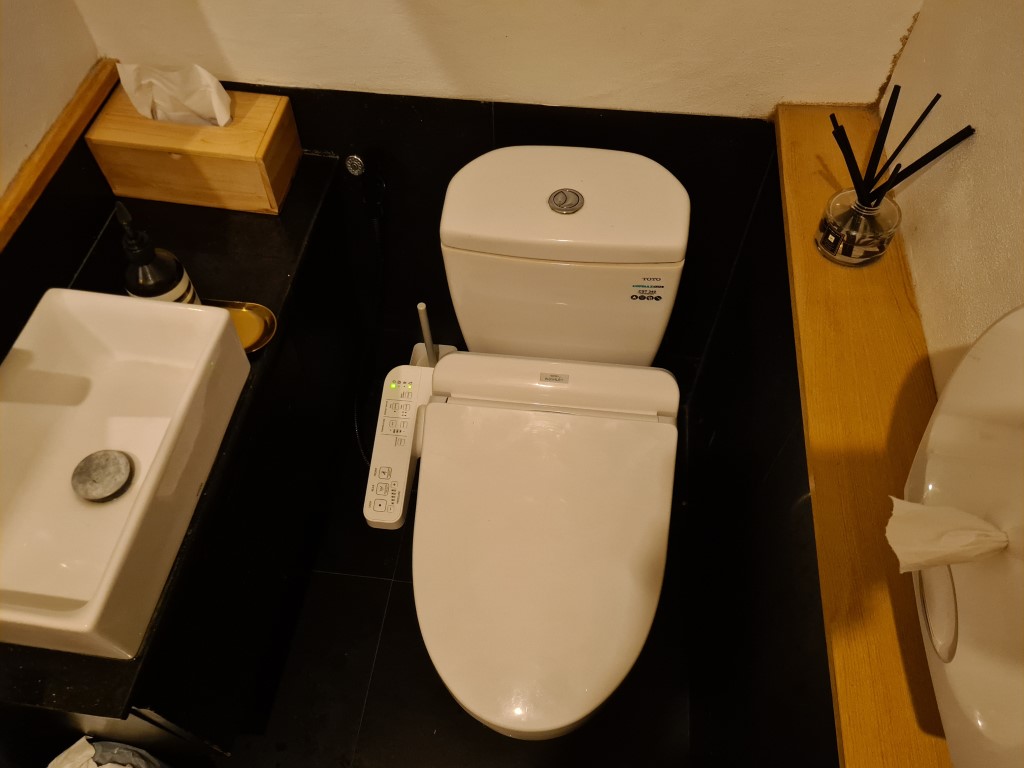 Gin Udon Restaurant
69 1 Kotchasarn Road
Tambon Chang Khlan
Mueang Chiang Mai District
Chiang Mai
Open 7 days a week from 11.30am – 9.30pm
Check out the location of Gin Udon Restaurant in Chiang Mai