Buffet Breakfast at Hilton Brisbane Hotel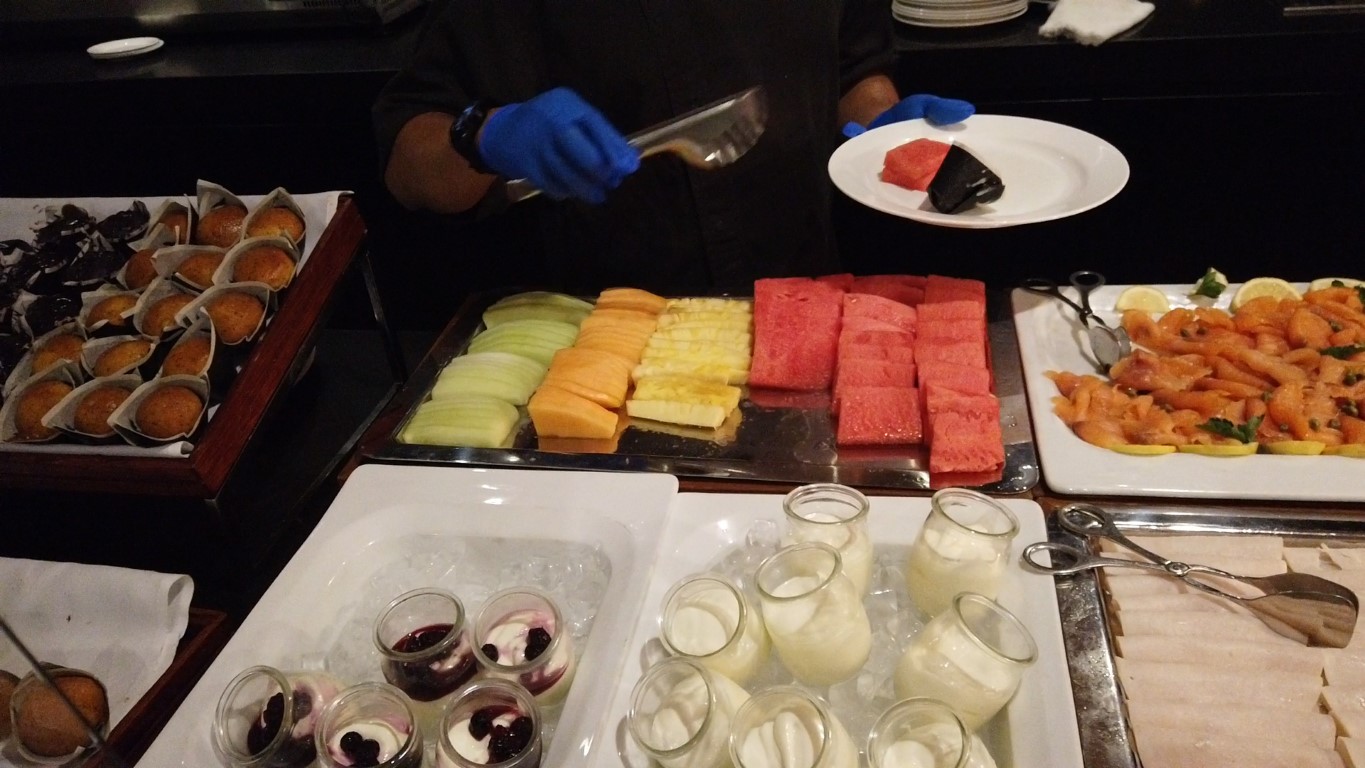 Who loves a great buffet breakfast? I do! One of the joys at staying at a luxury 5 star hotel is always the wonderful selection of food at the buffet breakfast. Whether you just want some toast and coffee or you want to really pig out and go for some hot bacon and eggs, muffins, cheeses, fresh fruit along with that coffee and tea. I had the joy of eating the buffet breakfast at the Brisbane Hilton Hotel and only have good things to say about it!
The good old buffet breakfast took a short break in 2020 due to the crazy pandemic but Hilton have done a great job to bring back the buffet breakfast and make it safe and hygienic for everyone.
Check out the video of the Buffet Breakfast at the Hilton Brisbane Hotel
Instead of a help yourself buffet breakfast, Hilton Brisbane have installed glass barriers between the customers and the food. A great step to stop all those sticky fingers touching the utensils or coughing and sneezing over the food. A great step forward I say! There are small slits between the glass partitions, with a friendly staff member at each food section will serve the food onto your plate. All the staff are wearing masks and rubber globes to stop them from coughing/sneezing/touching the food.
You still can have as much as you want to eat, just relying on the staff to pile the food on your plates. And I am sure the staff are not going to pile your plate as high as many people I have seen do at the hotel buffet breakfast. What is it about free food (well the buffet is paid for in your room charge). The people who pile their plate as high as possible so they don't need to make several trips to the buffet food station. Get a life people!
The buffet breakfast at the Hilton Brisbane is served in their Vintage Bar and Grill Restaurant which is located directly opposite the reception area on level 6 of the hotel. They have several food stations, each with a staff member standing by to pass over the food. There is a section with muffins and pastries, cold cut meats, a section with fresh fruit slices and yoghurts, an egg station where a chef will cook eggs any style you want (fried, poached, boiled or make an omelette) and then there is the hot food station which has all the good stuff, from scrambled eggs, sausages, bacon and sauteed mushrooms, baked beans, hash browns and grilled tomatoes.
The cost of the buffet is $42 per person including tax (prices as of December 2020). Check directly with the hotel for the current price.