Food you have to try when visiting Nagoya Japan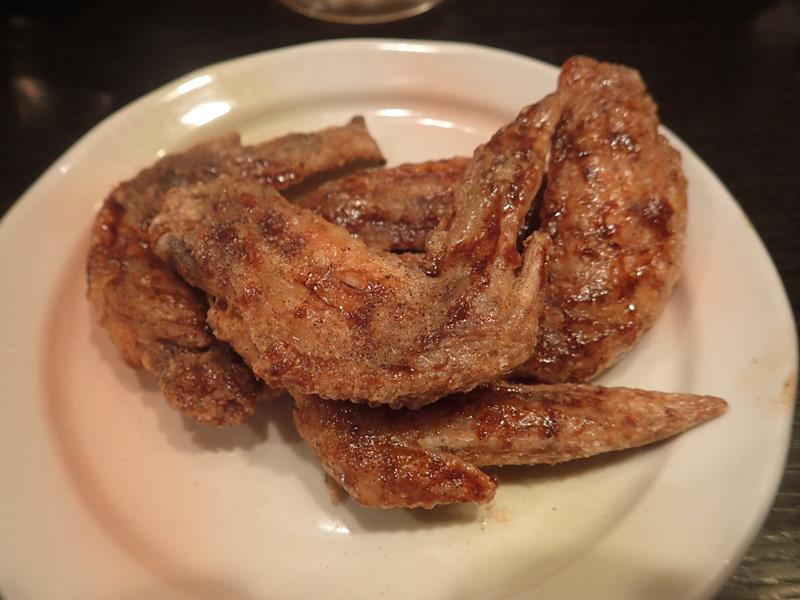 All regions of Japan have specialty food which the region is famous for. Nagoya has a few specialty food dishes which are famous all over Japan. If you ask someone from Nagoya which food you have to try when you visit Nagoya I am sure they will give you a long list of foods which Nagoya are famous for. When I was visiting Nagoya for a weekend from Tokyo, a guy from work who is from Nagoya wrote down a long list of foods I have to try, more food than I could possibly get through in a weekend but I tried my hardest to try them all. Here is some of the food that Nagoya is famous for, delicious dishes that you should try when visiting Nagoya.
Tebasaki Nagoya Spicy Chicken Wings
Tebasaki is one of the most famous dishes from Nagoya. Delicious salty and spicy chicken wings available in so many restaurants around Nagoya. These delicious chicken wings are excellent food to eat while drinking beer.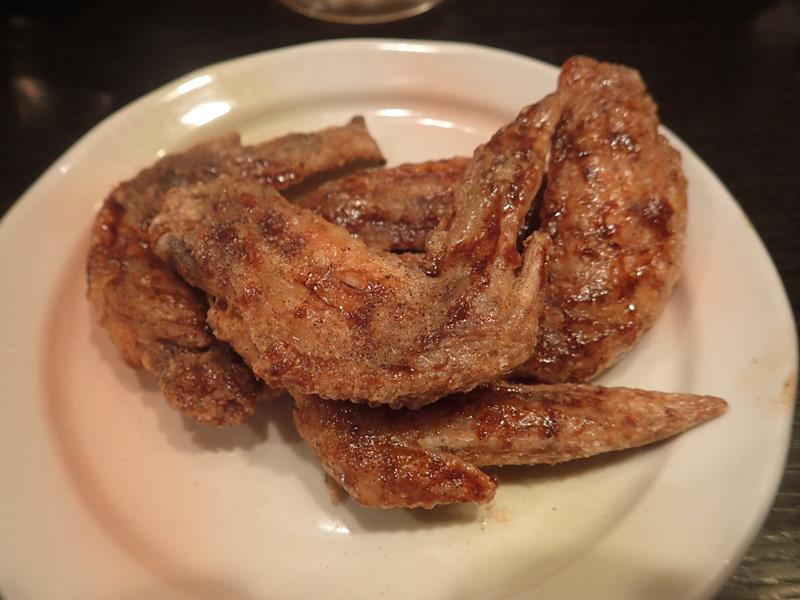 There are a few different types of Tebasaki spicy chicken wings. The most popular (pictured above) is Maboroshi no tebaskai which are salty and spicy with a hot chilli flavour. Another type is Kuro Tebasaki which are deep fried chicken wings with Worcestershire sauce flavour.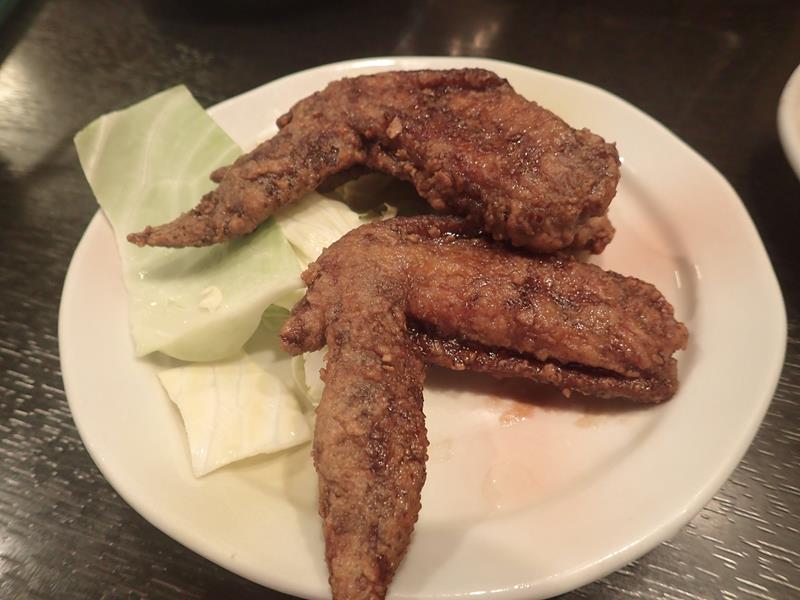 Miso Katsu
Miso Katsu is deep fried pork cutlets with a thick salty miso sauce. Miso katsu is served with shredded cabbage which can be eaten with a bowl of rice. The miso sauce is very rich and salty. Tonkastsu (port cutlet) is popular all over Japan though miso katsu is very much a Nagoyan specialty dish. On the side of the dish is a dob of hot mustard.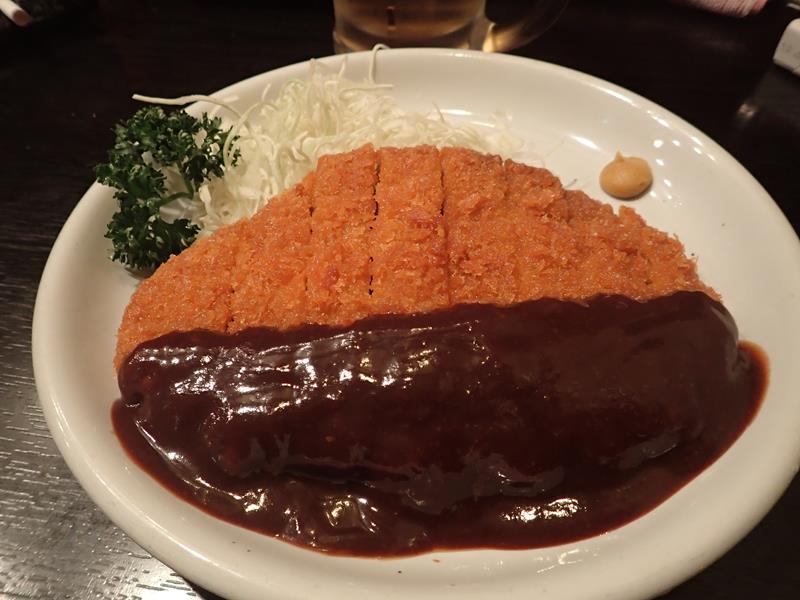 Miso Kushi Katsu
Miso Kushi Katsu is a smaller dish with pork skewers coated with a miso paste sauce. The sauce is more light and less salty than the Miso Katsu dish and a good side dish to eat with the Tebaski while drinking beer.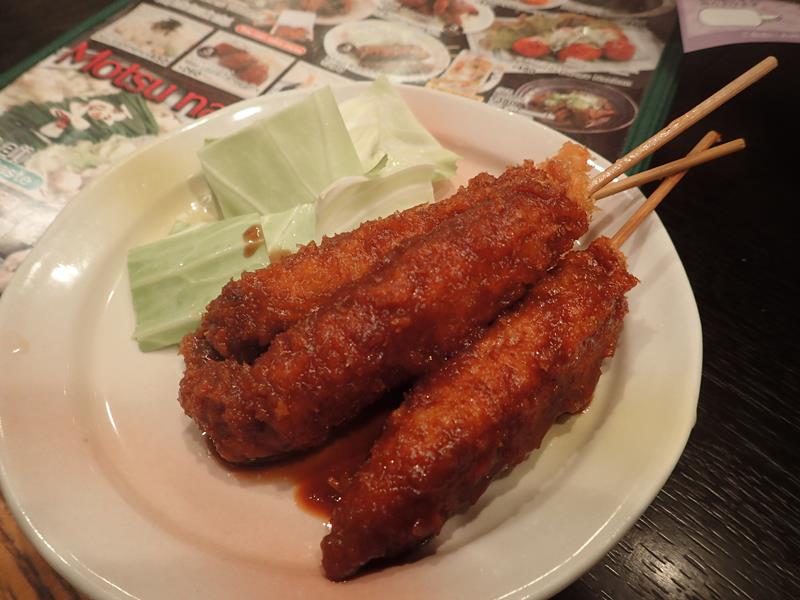 Ebi Tenmusu
Tenmusu are rice balls with a piece of tempura in the middle. Ebi Tenmusu is the rice ball with a piece of prawn tempura inside. The rice balls are made from the same rice that is served with sushi (sushi rice) and often wrapped in a piece of seaweed paper. Nice and light and very tasty.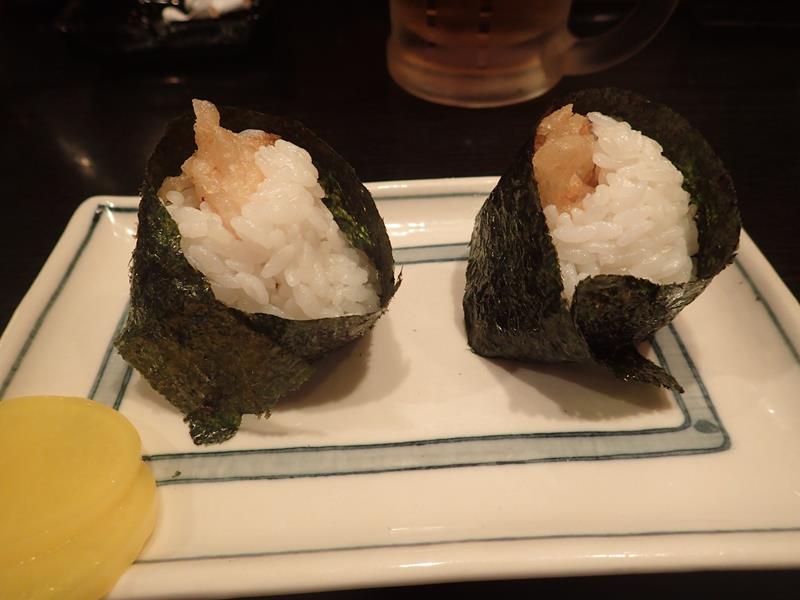 Miso Uzura Tomago Fry
Miso Uzura Tomago Fry are quail eggs deep fried and dipped in a aka-miso sauce.
[do_widget id=wpp-25]