Ashoka Indian Restaurant Shinjuku Tokyo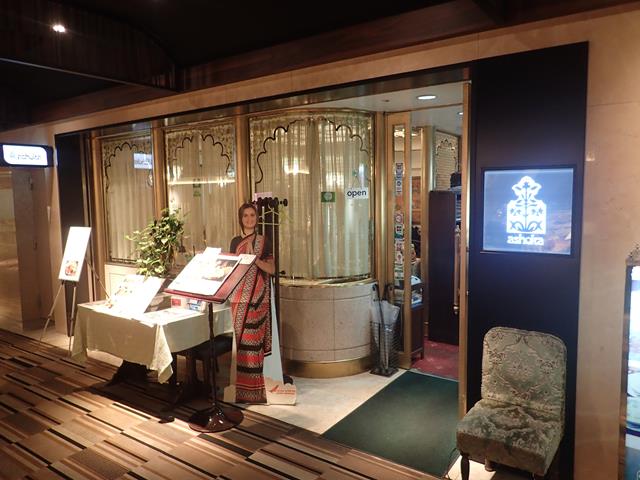 Ashoka Indian Restaurant is one of my favourite Indian Restaurants in Tokyo! Ashoka was the first Indian Restaurant to open in Tokyo, opened in 1968, introducing Tokyo to North Indian Cuisine.
Check out my food review for Ashoka Indian Restaurant in Tokyo
Ashoka is located directly underneath the Hilton Hotel in Nishi-Shinjuku (the western side of Shinjuku Train Station), inside the Hiltopia Shopping Mall which is on the lower ground floor.
Ashoka is only a small Indian restaurant and serves up a range of Indian food including freshly made curries. The restaurant has a traditional tadoori oven and also serves up some tasty tandoori dishes including chicken tandoori, chicken tikka and a range of Indian naan breads.
I visit Tokyo a few times a year and try to get in for dinner at least once during my visit. I usually stay at the Hyatt Regency Hotel which is located directly across from the Hilton Hotel so only 2 minutes walk across to the road to get to Ashoka. I have never made a reservation at this restaurant, just walk in though I usually go mid week so maybe if you are going there for dinner on a Friday night it may be best to make a reservation.
Ashoka Indian Restaurant
Level B1 Hiltopia
Tokyo Hilton International Hotel
6-2 Nishi-Shinjuku, Tokyo
Ph: (03) 3344 4588
Website: http://www.ashoka-web.com/shinjuku.html (website in Japanese)
Open 7 days a week
Lunch: 11.30am – 2.30pm (last order)
Dinner: 5pm – 10pm (last order)
Check out the location of Ashoka Indian Restaurant Tokyo on Google Maps
Check out the most popular articles about Shinjuku Tokyo