Regency Club Lounge at Hyatt Regency Manila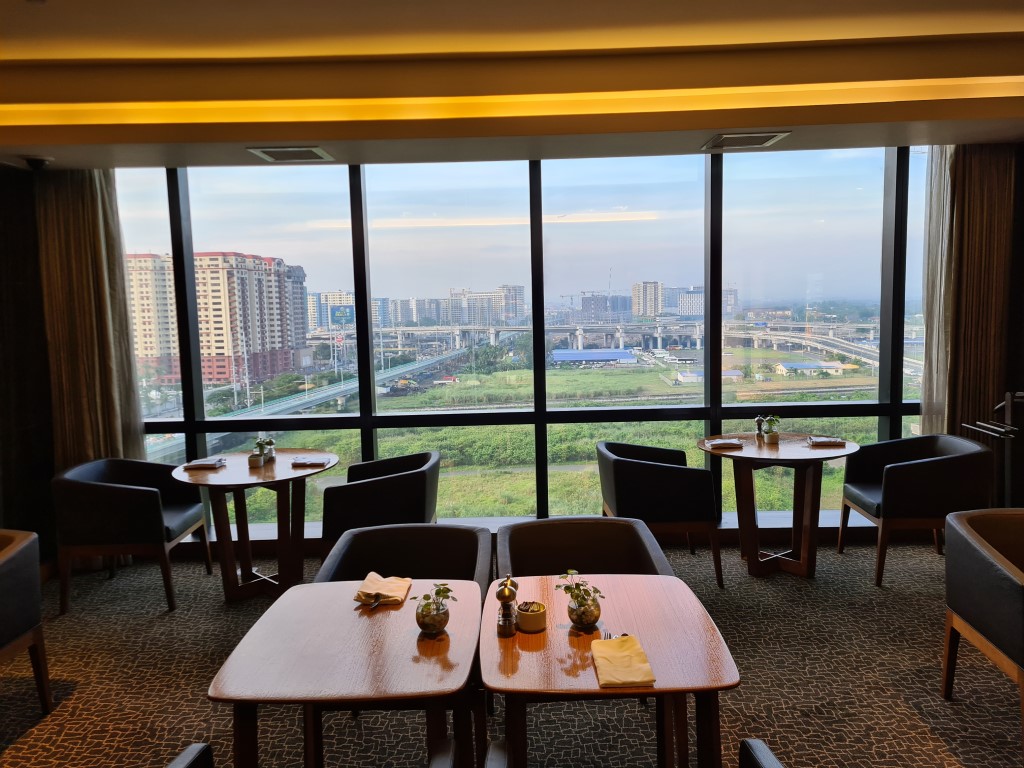 The Regency Lounge at the Hyatt Regency Hotel Manila is a private Lounge located on level 7 of Tower II. This is a lovely quiet lounge which offers free breakfast, coffee, tea and snacks through the day and evening drinks and canapes from 6pm – 8pm.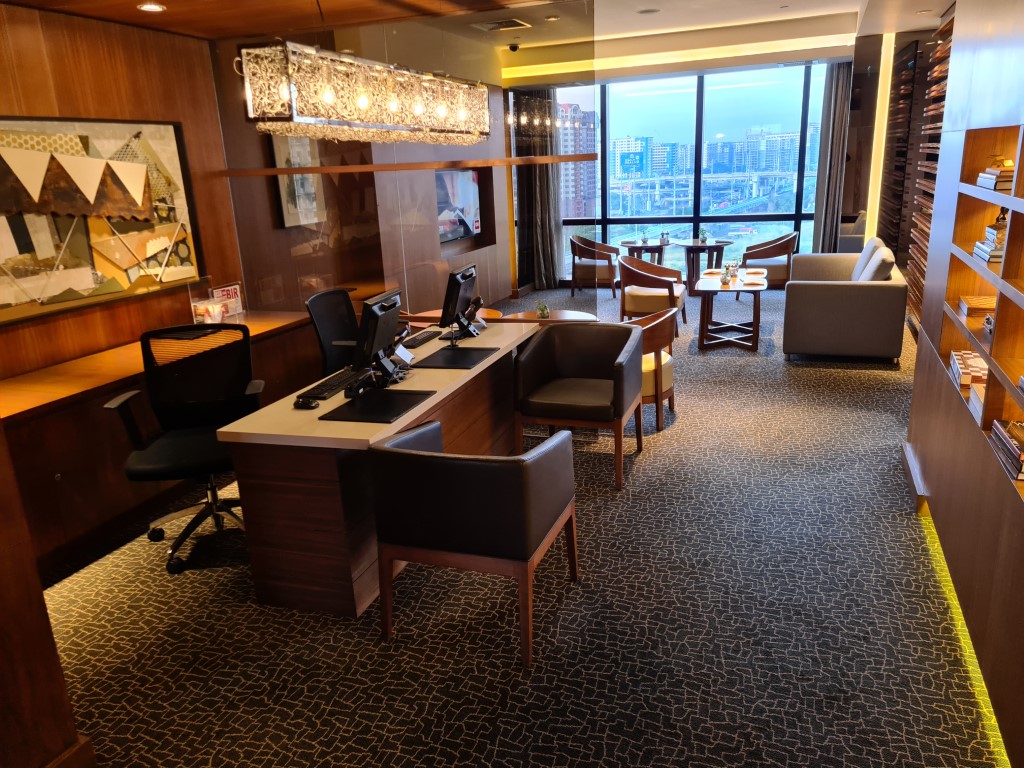 To get access to The Regency Lounge you can book a room with club access which will cost around an extra 1500Php per night (around A$38 or US$27). If there are 2 of you in the room that is a very good deal just to get free breakfast. If you like a few drinks in the evenings then thus is a bloody good deal. They may just serve canapés but there is a wide selection to make a meal of it. Add a few beers or wine, champagne or spirits and this is an exceptional deal. From the Hyatt Regency Website just select any room marked with 'Club Access'.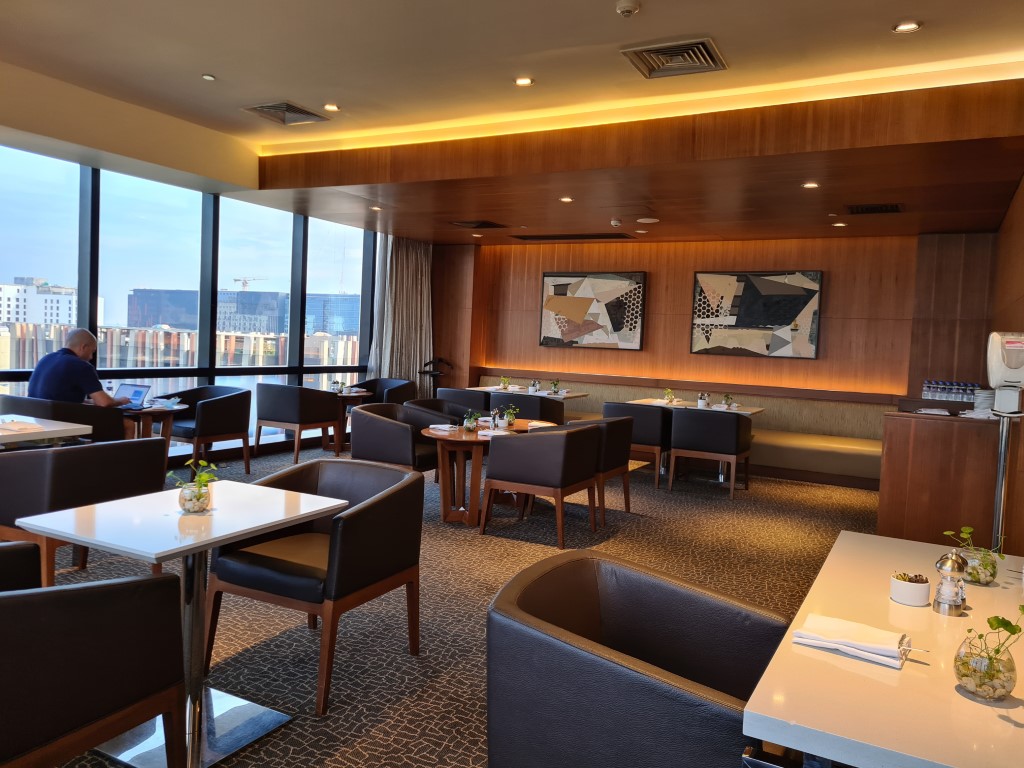 Guests with Globalist Status in the World of Hyatt Loyalty program get free access to the Club Lounge. Just book any room and you get the free perks in the lounge. To be a Globalist member you need to stay 60 nights in Hyatt hotels in a Calander year. Loyalty sure does pay.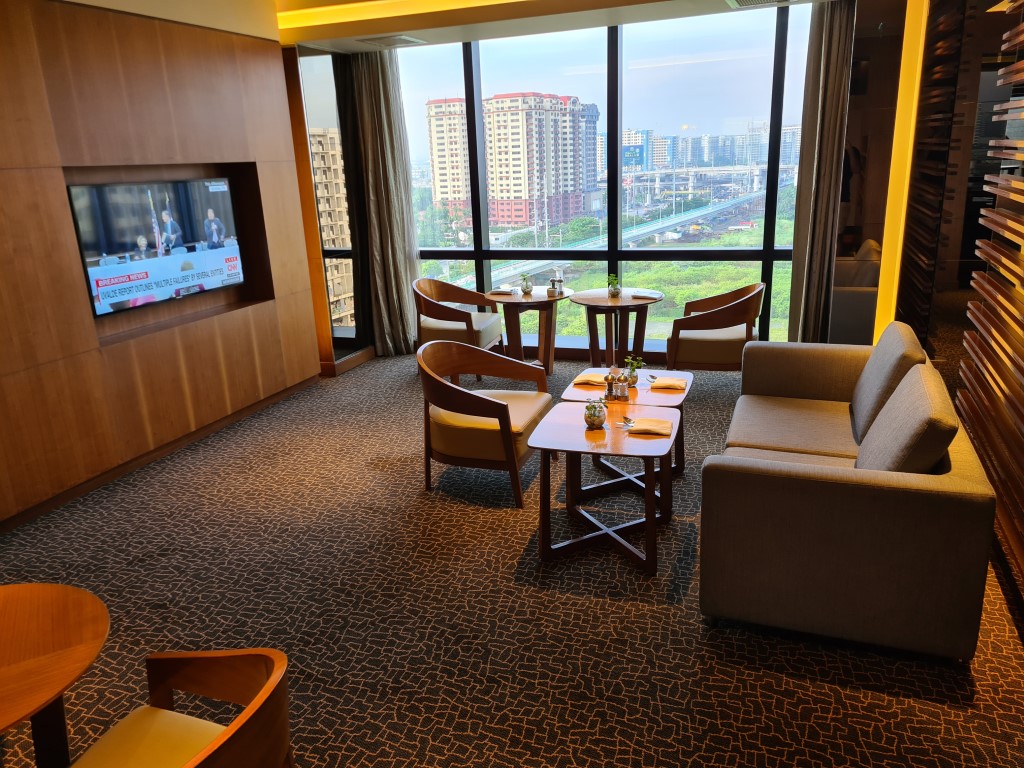 I recently stayed at Hyatt Regency Hotel in Manila in July 2022 and only got up to the club lounge for breakfast. They have a good selection of breakfast food buffet style. Choose from cereal, fresh cheeses, cold meats, yoghurt, fresh fruit, baked bread and pastries, muesli and they also have a chef preparing hot meals. See the menu for the meals available.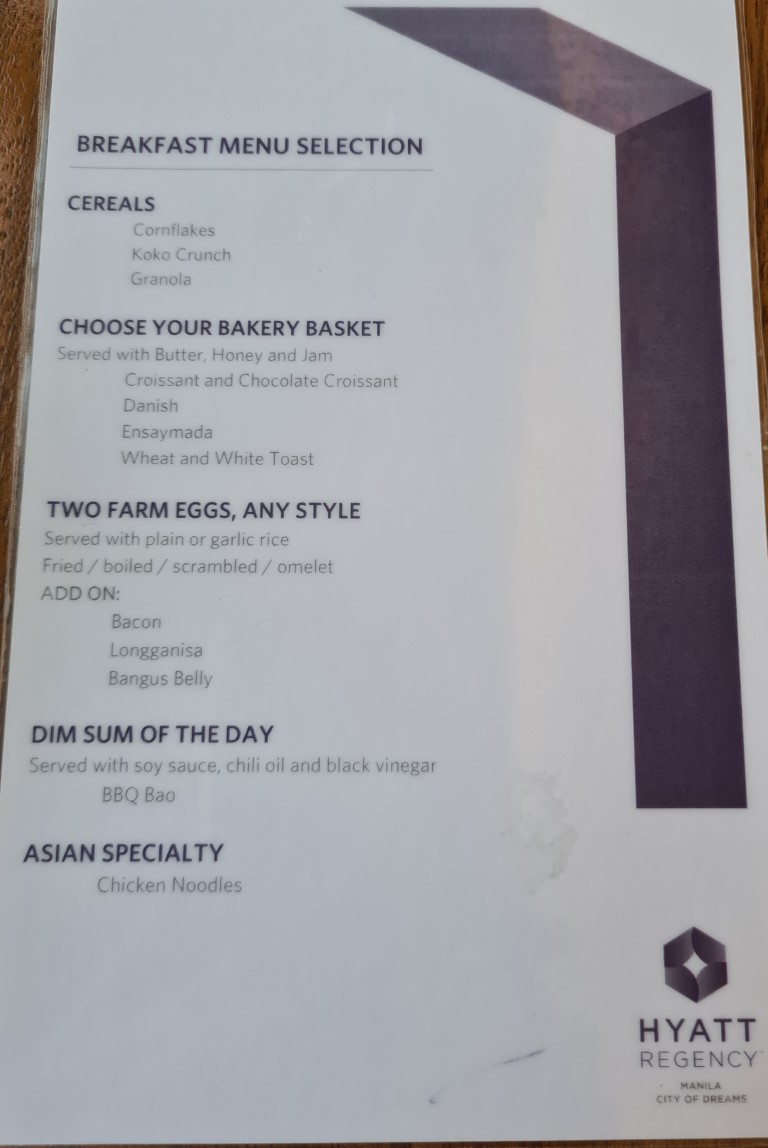 I got this very nice bacon and eggs meals as well as some extra snacks and fresh fruit.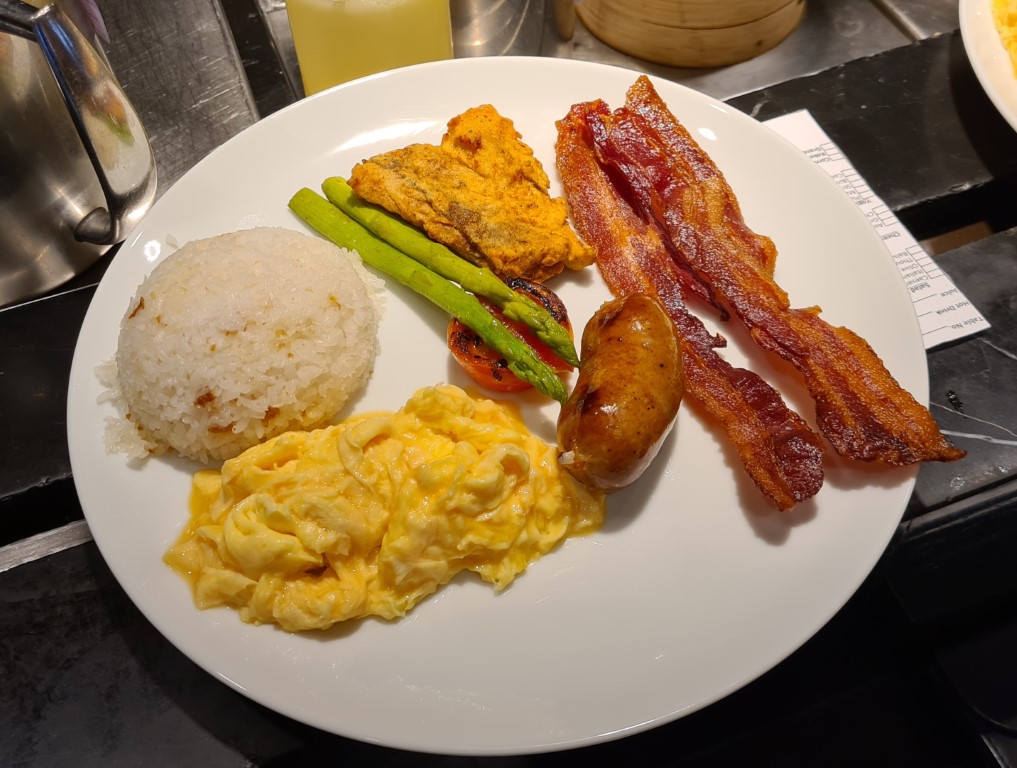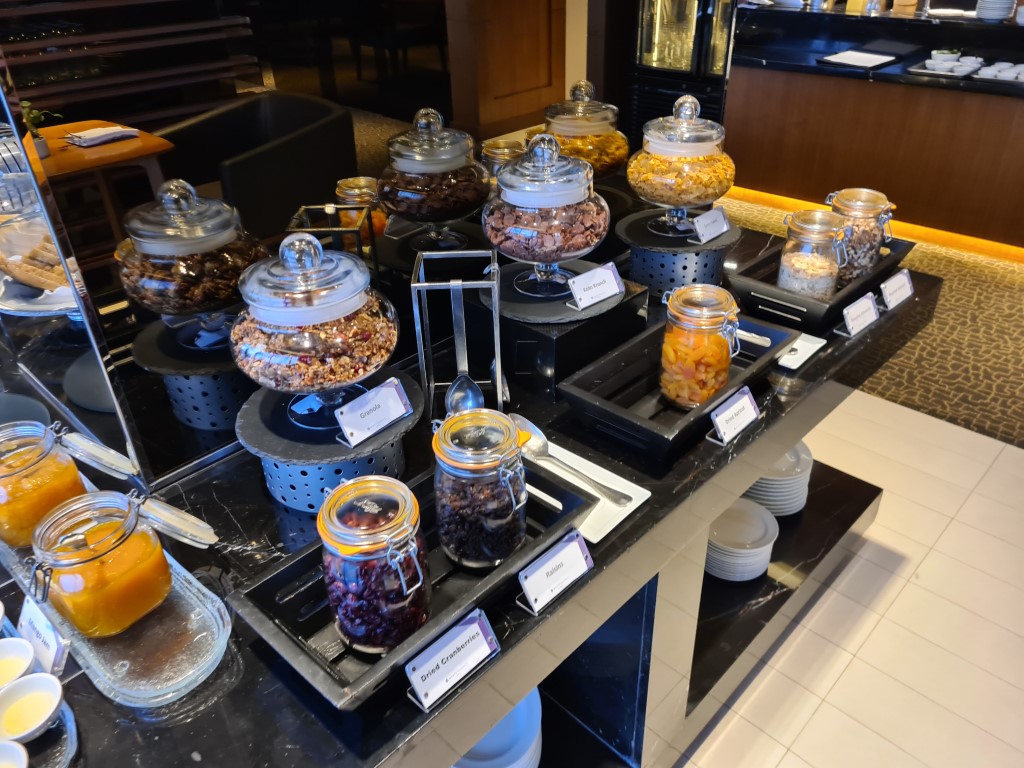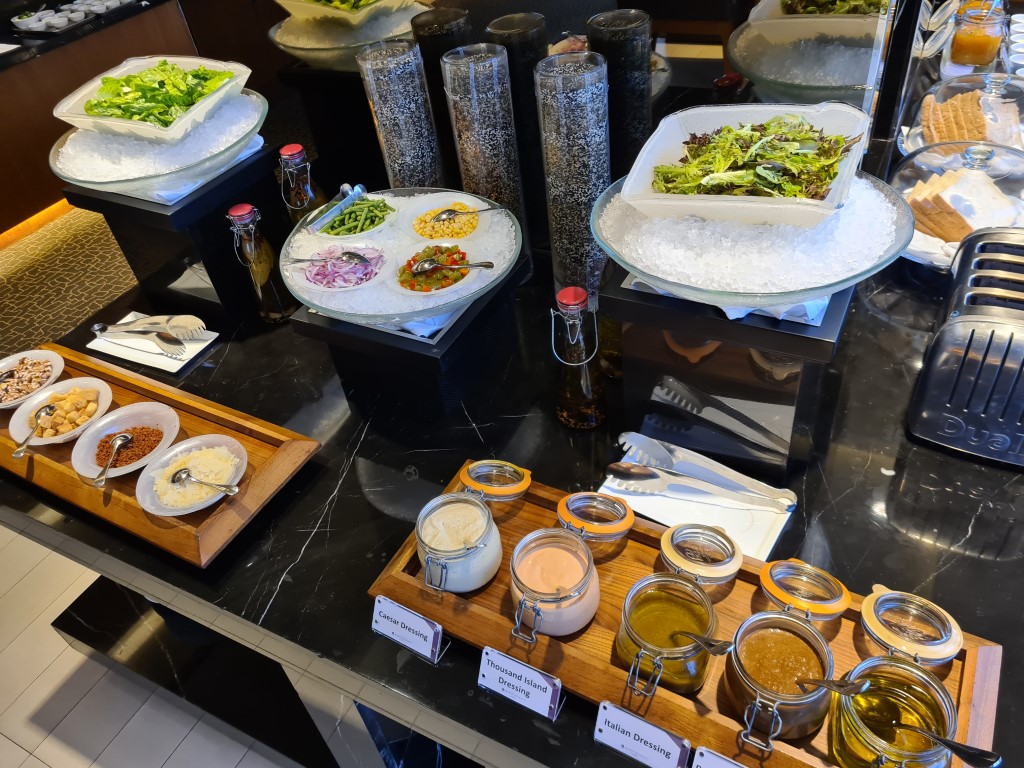 The lounge does have views from the 7th floor but just of the surrounding area in Paranaque.
The Hyatt Regency Hotel is located within the City of Dreams Complex which is an integrated resort with 3 hotels, 20 restaurants, Starbucks, 7-11 convenience store, Foreign money exchange and shopping mall with high end luxury brand stores like Boss, Coach and Lacoste. The City Of Dreams is only 10 minutes from Manila Airport. Read more about City of Dreams.
Check out the location of Hyatt Regency Hotel in City of Dreams in Manila