Tokyo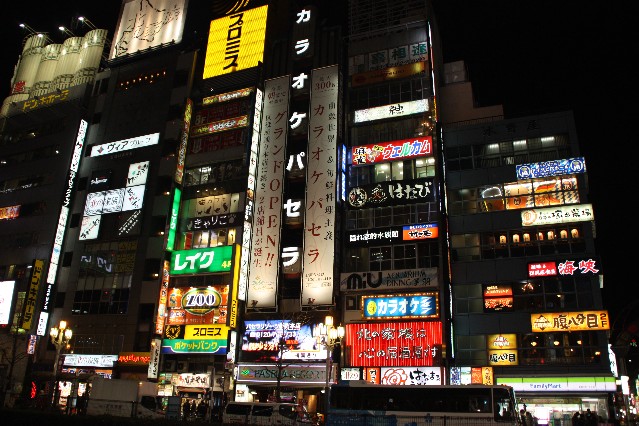 Tokyo, capital city of Japan, is one of the megacities of the world, with a massive population of over 30 million people in the Tokyo metropolis and surrounding prefectures. Tokyo is a fantastic modern city to visit for a holiday.
Tokyo is one of the top foodie destinations, with hundreds of thousands of restaurants to visit. Did you know Tokyo has over 10,000 Ramen noodle soup restaurants? Whether you want to try the Japanese delicacy of sushi, or some of the other famous Japanese dishes like udon noodles, Tonkatsu pork cutlets, Tempura or a simple bowl of Miso soup. There is also a great range of International style restaurants from Italian Pizza to all the fast food chain restaurants.
An easy to get around city, Tokyo has a massive network of subways and over ground railway lines to get you to every corner of Tokyo, which is cheap and easy to navigate.
There are so many interesting things to see and do in Tokyo. Check out our most popular travel articles about Tokyo:
Attractions: Shinjuku, Kabukicho, Meiji Jingu Shinto Shrine, Sensoji Buddhist Temple, Tokyo Tower, SkyTree Observation Deck, Odaiba, Korea Town
Where to eat: Shinjuku, Roppongi, Shibuya,
Festivals in Tokyo: Cherry Blossom Festival (Late March, Early April),
Cost of things in Tokyo: Beer prices Y500 – Y1000
Best places to stay: Shinjuku, Shibuya, Roppongi,
Weekends Away: Hakone, Mount Fuji, Kamakura
How to get around? Subway, Buses, Trains, Taxi.
How to get there? Haneda International Airport (HND), Narita International Airport (NRT), Tokyo Train Station
Check out the most popular Tourist Attractions in Tokyo: