Eating Japanese Katsu Curry in Tokyo
When I visit Tokyo, one of my favourite Japanese comfort foods to eat is Japanese curry, and more specifically Katsu curry, that delicious Japanese curry with rice with a big slab of pork cutlet on top.
When the weather in Tokyo is cold and wet, a good Katsu curry is the perfect meal to eat.
There are loads of small restaurants in Tokyo which serve up delicious Japanese curry. I am going to show you 3 of the best Japanese curry chain restaurants which you'll easily find in Tokyo.
Check out the video food review of Japanese curry in Tokyo
Curry House CoCo Ichibanya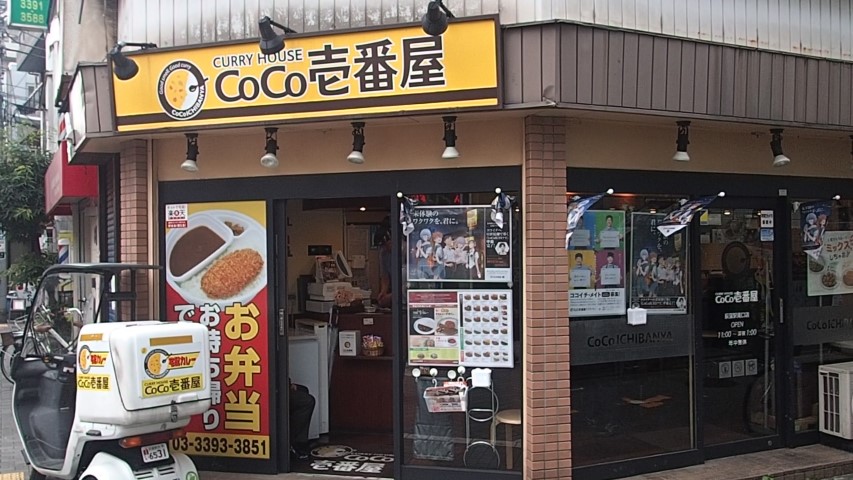 First up is my favourite, Curry House CoCo Ichibanya. They have over 1100 stores around Japan and they are dotted all over Tokyo. It's not hard to spot a Curry House CoCo with the big yellow sign out the front.
This is a Japanese version of a fast food restaurant, the food is cheap, it comes out fast but the big difference is the food is high quality.
They have a menu in English and most of the meals are under 800 Yen (around A$9 or US$7). The staple here is Japanese curry with rice and there are various choices to add items like sausages, cheese filled hamburgers or my favourite the deep fried cutlets. The have chicken, beef or pork cutlets.
They have the standard pork cutlet curry or they have the special hand made 'tonkatsu curry' which is a bit more expensive but a better quality pork cutlet. It is about 200 Yen more expensive but worth the extra money.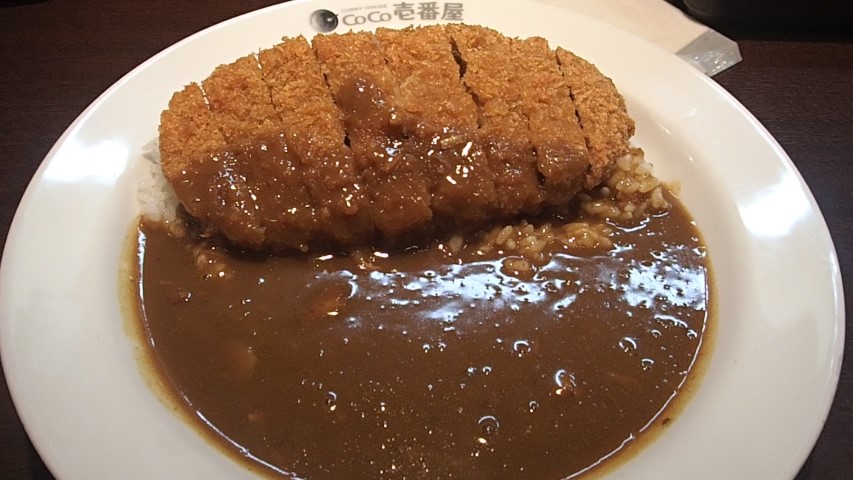 In only takes them a few minutes to prepare the food and you get to see inside the kitchen to watch all the action.
The pork cutlet is cooked golden brown and it is thick and juicy. The curry is a little bit spicy but not burn your ring hot.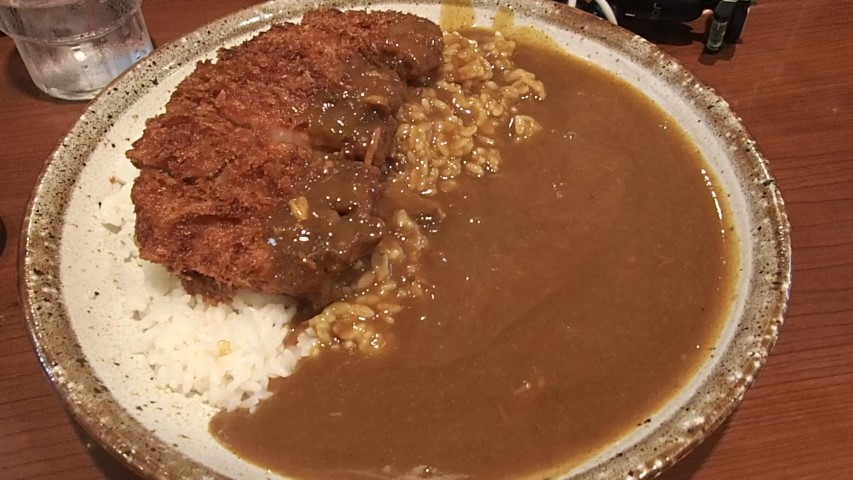 You can add extra flavour with the special tonkatsu sauce which is like a tangy bbq sauce. Very tasty.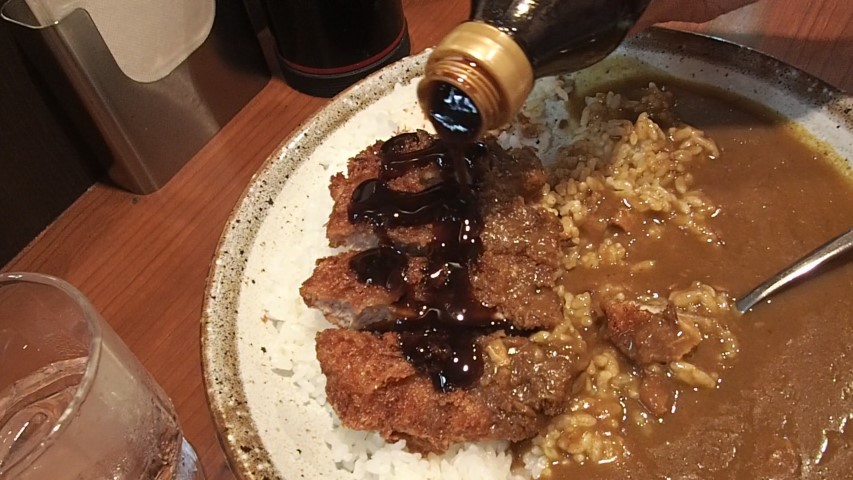 Check out the Curry House CoCo Ichibanya website in English
Curry Shop C&C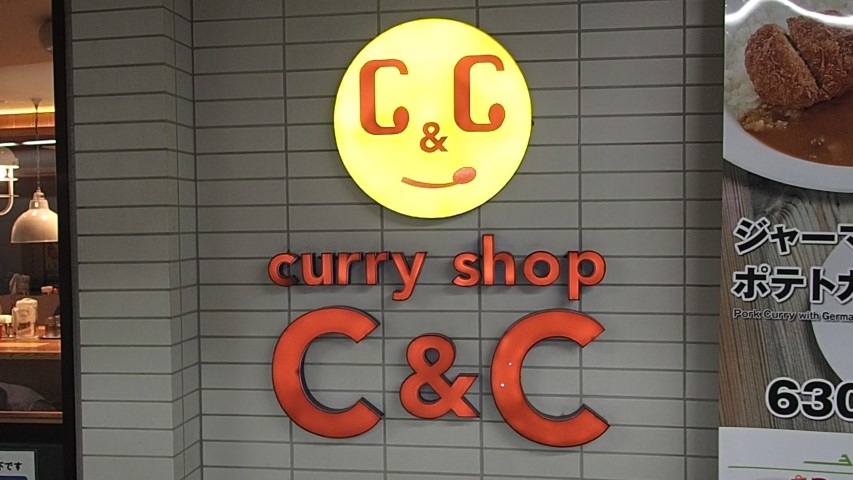 There are over 20 Curry Shop C&C's around Tokyo, 2 of which are found within the massive Shinjuku Train Station
You can get a delicious Katsu Curry at Curry Shop C&C for only 650 Yen (around A$7.40 or US$5.70). You can order the curry with 3 different spiciness, Mild, Medium Hot and HOT.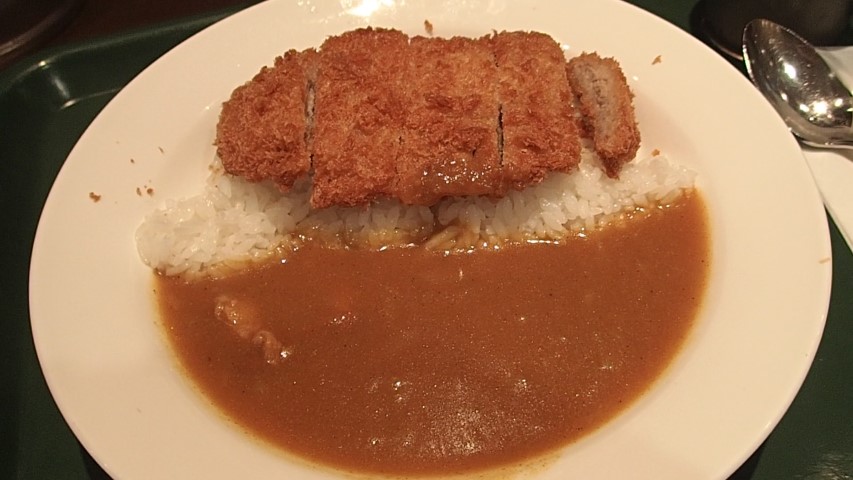 This is cafeteria style, Queue up, order and pay and then wait for them to prepare your meal before you sit down. They serve up quick with the pots of delicious curry waiting to be served.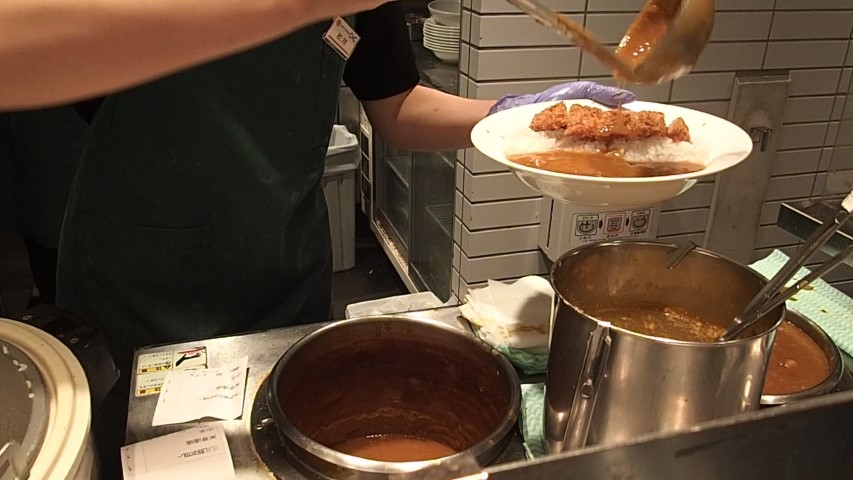 Check out the Curry Shop C&C website (In Japanese – Use Google to translate)
GoGo Curry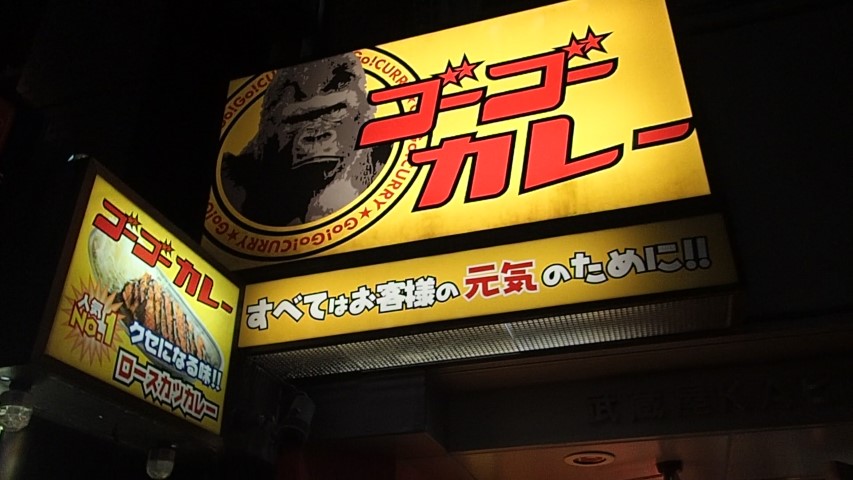 Last but not least is GoGo Curry which has 27 stores in Tokyo. You can pick a GoGo Curry with the bright yellow sign and the picture of the Gorilla out the front.
GoGo Curry is the cheapest of all the 3 curry chains, where you can get a small katsu curry for only 580 Yen (around A$6.60 or US$5).
Inside they have a vending machine where you insert your money, press the button of the meal you want and out pops a ticket which you take to the counter for them to prepare your meal.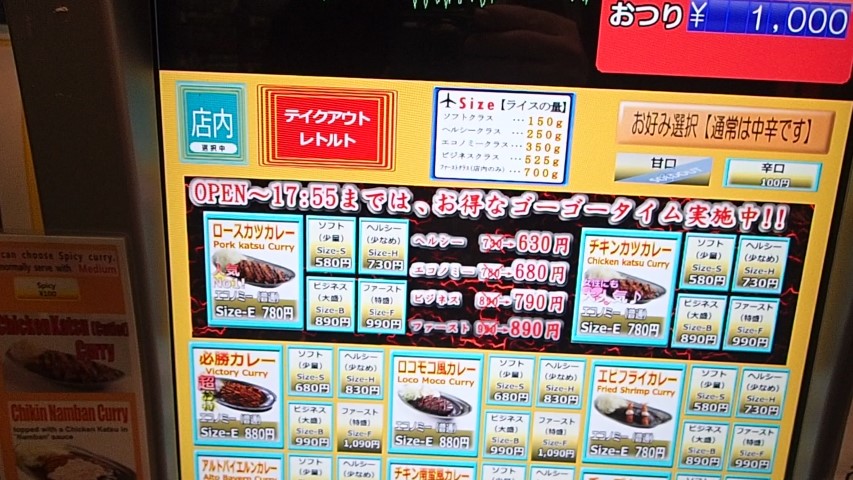 Another quality Katsu curry for only 580 Yen. This is perfect food for late at night after a few beers!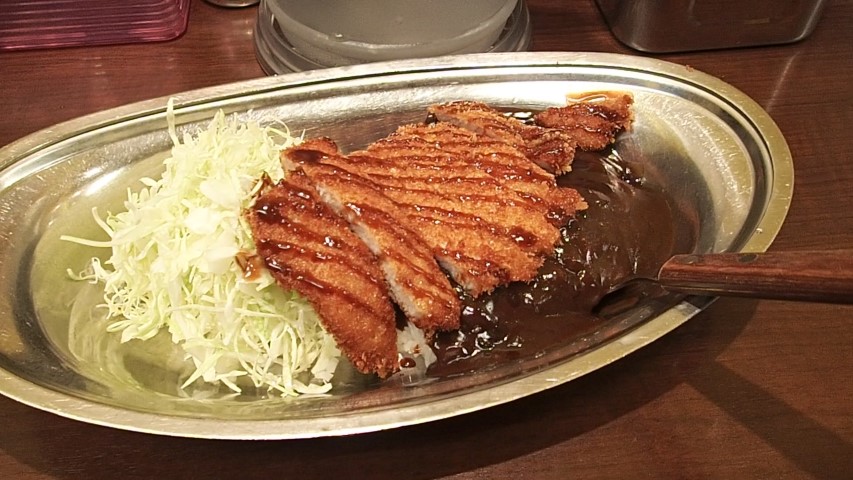 Check out the GoGo Curry Website in English
So that is a quick look at where to eat Japanese Katsu curry in Tokyo.
Happy eating everyone!
[do_widget id=wpp-20]