Beer and Yakitori in Tokyo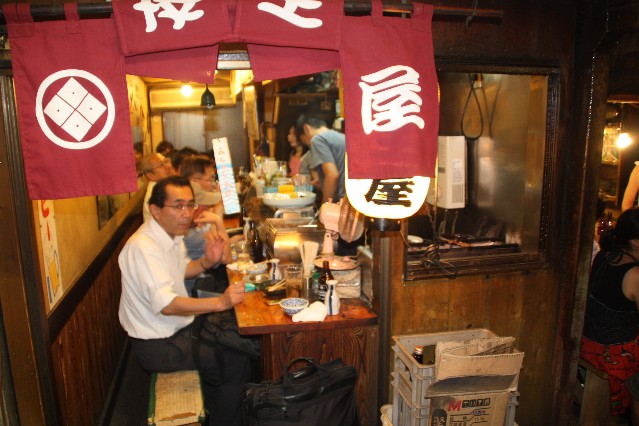 There are 10s of thousands of restaurants all over Tokyo to choose from though I think some of the best places to eat in Tokyo and the various drinking streets. There are a number of so called drinking streets which started just after the second world war in the late 1940s and are still going strong today. In these small streets you sit in a tiny bar which seats anywhere from 6 – 10 people, drink some nice cold beer and eat some yummy Japanese food like Yakitori chicken skewers or oden.
Here are the best drinking streets in Tokyo:
Omoide Yokochō – Shinjuku Tokyo
Omoide Yokocho means Memory Lane though this area with a number of crossing laneways, just down from Shinjuku train Station has another nickname – piss alley. Omoide Yokocho has been running since the late 1940s. There are close to 60 small restaurants / bars which serve up mostly grilled chicken skewers located in 4 small laneways that criss cross each other. Mosts evenings during the week you will find groups of Japanese salarymen in the small restaurants, eating and drinking before they catch their trains home. The shop keeps in this area are very friendly to tourists and call you into their shops when they have spare seats to filled. Although their English is not so good you should be able to order beer and just point to the skewers you want them to cook.
Check out more information about Omoide Yokocho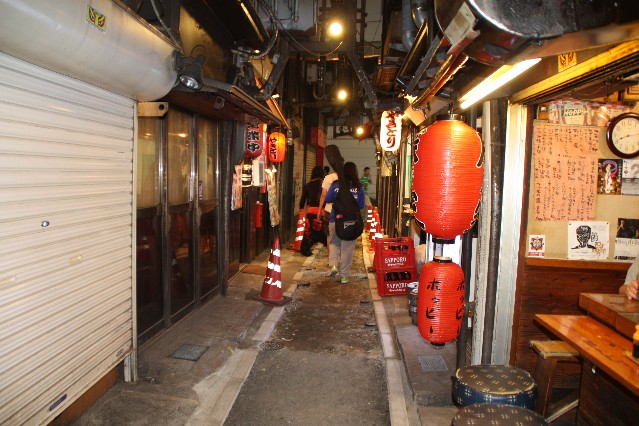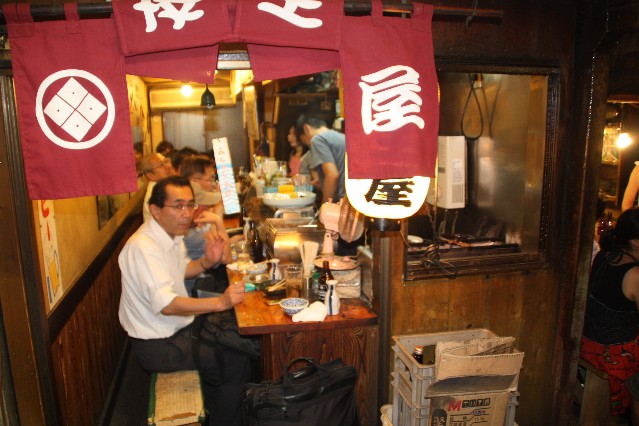 Nonbei Yokochō – Shibuya Tokyo
Nonbei Yokocho, meaning drinking street or alcoholic street (well Nonbei actually means someone who enjoys drinking, not so much an alcoholic) is located close to Shibuya train station. Another drinking street which has been going since the late 1940s. This is a little more closed off though tourists still seem to be welcome at some of the bars. It is hard to see inside some though the ones you can see in if there are seats then the owner may welcome you in. Less English is spoken here as this is really tucked away and tourists would not just stumble across it. Alot of the bars in Nonbei Yokocho has very regular customers, again Japanese salarymen eating and getting drunk before going home. Read more about Shibuya Tokyo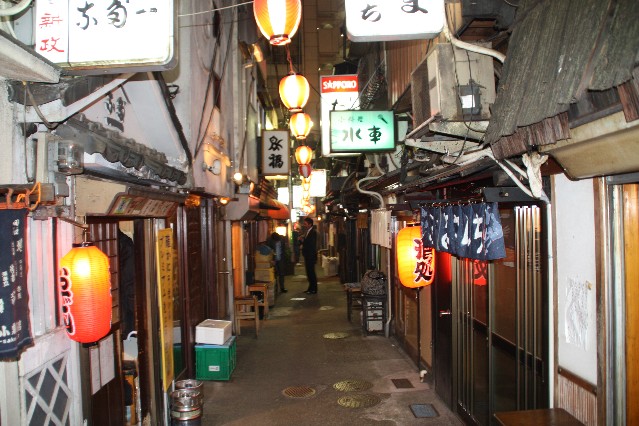 Yakitori Bars near Ginza and Shinbashi
There is a small section of yakitori bars under the railway bridge between Ginza Train Station and Shinbashi Train Station. The underpass below the railway bridge is called Yuraku Concourse. Some are right under the bridge and others are around the corner along underneath the railway lines. These are usually packed during week nights, full of Japanese. Some are very smokey and have a great atmosphere for eating and drinking.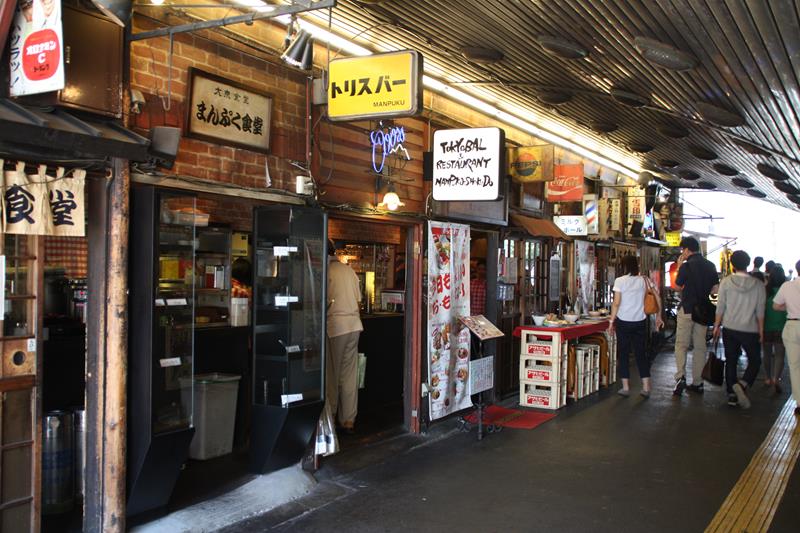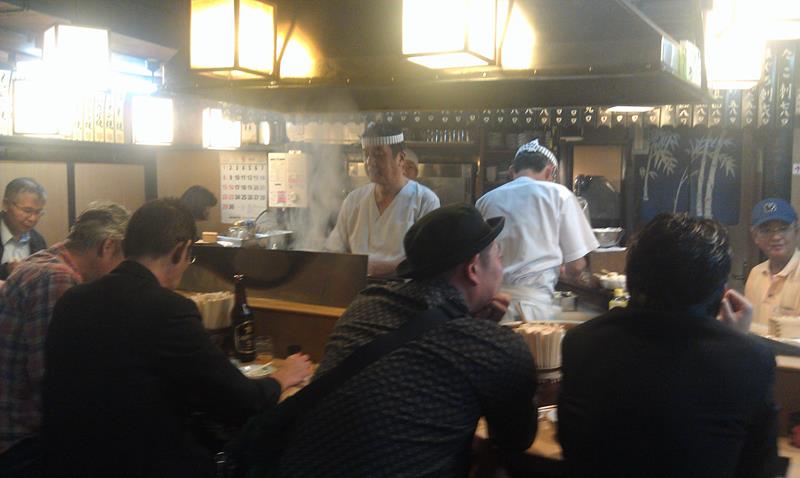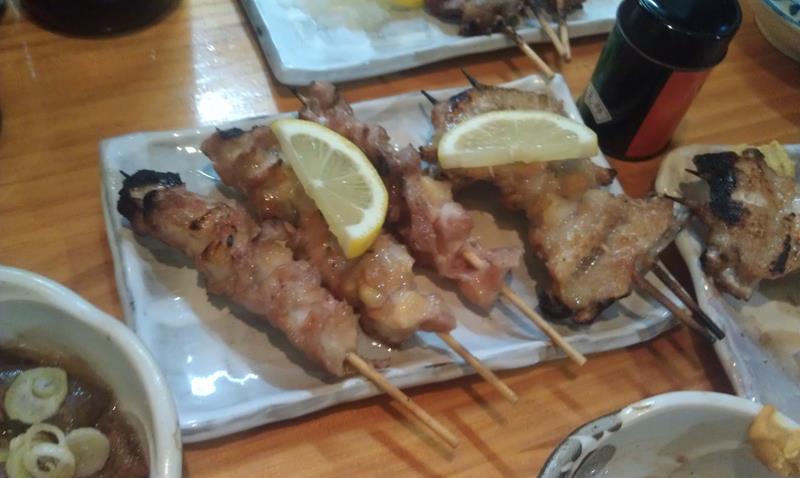 Read more about Tokyo Japan
Check out the most popular articles about Shinjuku Tokyo