Best Bars and Nightlife in Labuan Bajo Flores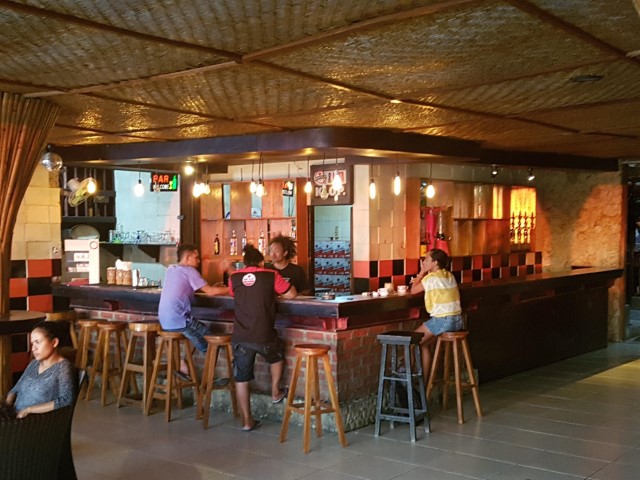 Labuan Bajo is only a small town on Flores Island, with a population of around 220,000 people. The nightlife scene in Labuan Bajo is quite laid back with bars closing quite early (before midnight). There are some cool bars with live music but it is more relaxed than a wild party scene.
The sunsets in Labuan Bajo are amazing and many of the bars have great views over the harbour to watch the sunsets. The bars often have happy hour during the time of sunset.
Check out the best bars in Labuan Bajo:
Paradise Bar
Paradise Bar is the best bar in Labuan Bajo to watch the sunset. Paradise Bar is located on the hill around 10 minute walk away from the town centre.
They have a fully stock bar and they have a full food menu. They have live music every night of the week starting after sunset.
Le Pirate Lounge and Deck Bar
Le Pirate Lounge and Deck Bar are located right in the town centre of Labuan Bajo. One of the most popular bars and restaurants in Labuan Bajo spread across 3 floors.
The very top floor is referred to as The Deck, with loads of bean bags and comfy sofas to sit back and chill and watch the sunset.
I can highly recommend the food at Le Pirate. They have a full menu serving up Indonesia food, Asian dishes and some international food including some delicious toasted sandwiches.
Tree Top Bar and Restaurant
Tree Top Bar and Restaurant is located on the main road of Labuan Bajo. Tree Top is a popular hotel with rooms above the restaurant and bar.
Tree Top Bar is located right over looking the Labuan Bajo Harbour, with un-interupted views of the amazing sunsets.
On the ground floor Tree Top Bar has a pool table.
They have a full food menu and serve up a great range of local Indonesian food and international dishes.
Bajo Bay Bar and Restaurant
Bajo Bay is located right down on the water front close to the Fish Markets. Specialising in fresh seafood they also have a fully stocked bar. There are 2 floors at Bajo Bay Fisherman's Club, with the main dining area downstairs. They have live music upstairs later in the evening.
I give Bajo Bay the big thumbs up for the best Fish and Chips in Labuan Bajo!