Chinese Temple in Hua Hin – Jao Mae Tub Tim Shrine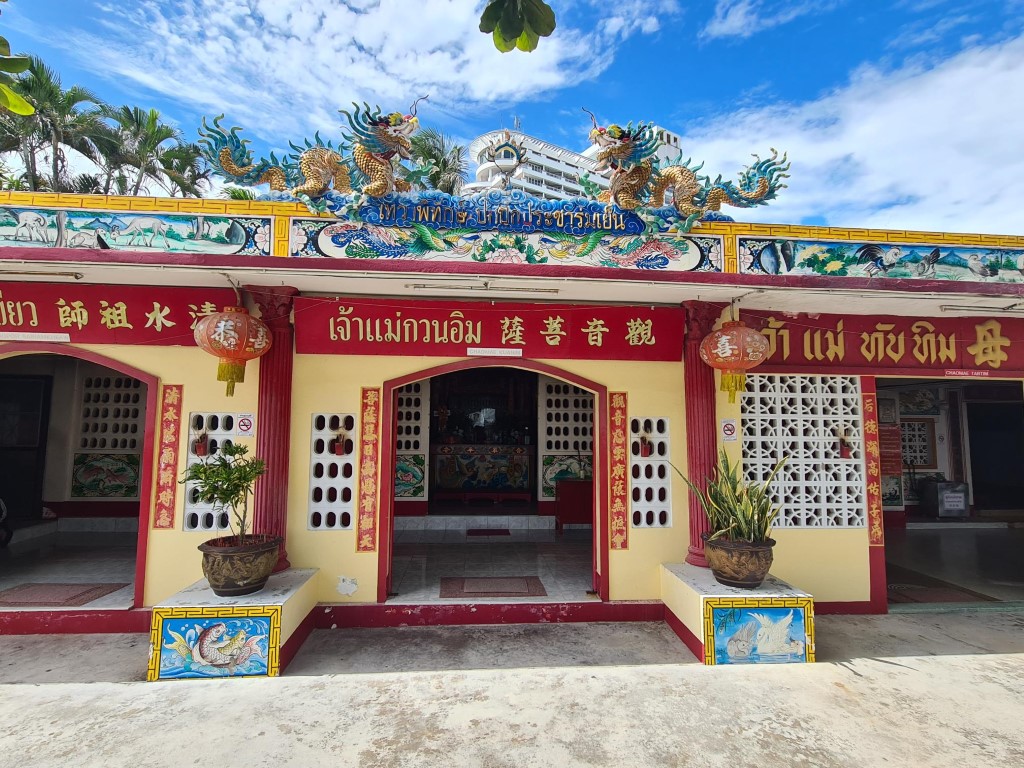 Jao Mae Tub Tim Shrine is a Chinese Temple right in the heart of Hua Hin Thailand, on the waterfront, just next to the Hilton Hua Hin Resort Hotel. This colourful shrine is a Taoist Temple where the focus is worshipping of family ancestors as well as Chinese Gods including Guan Yin, the Goddess of mercy or Goddess of Compassion.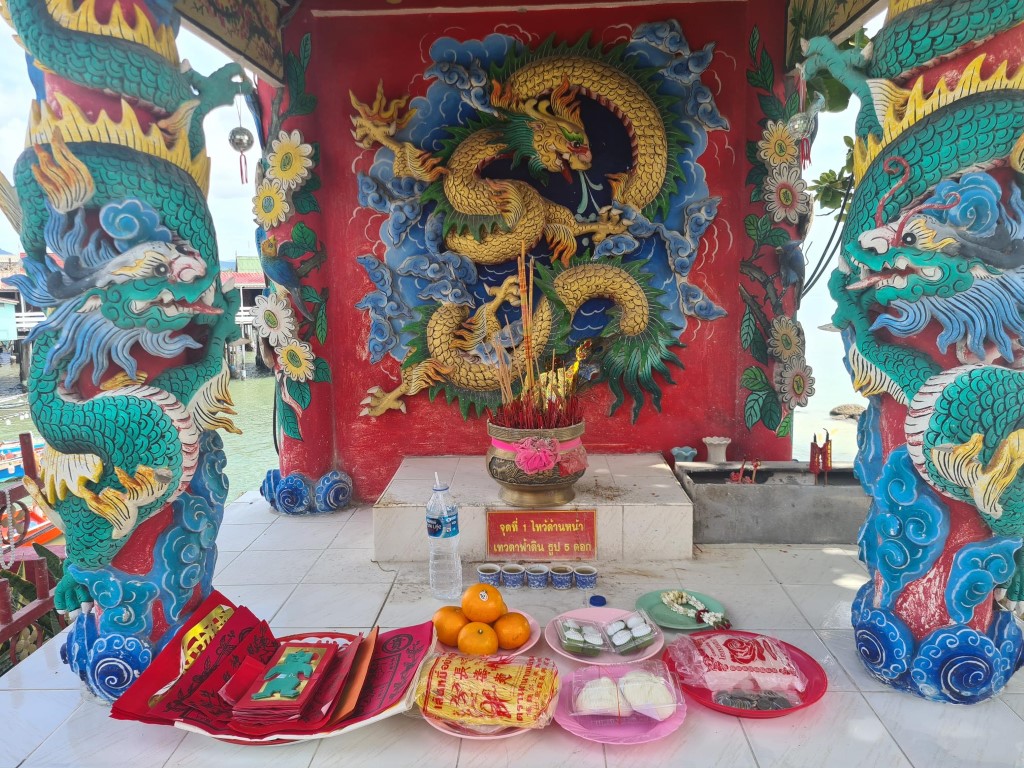 There are 3 main shrines with alters and kneeling stools for worshippers to leave offerings and burn incense sticks to honour their ancestors. There are many local Chinese Thai living in Hua Hin and this is an active shrine. You will see local Chinese visiting this shrine and leaving offerings, things like packets of rice, fresh fruit and even bottles of water.