Khao Luang Cave 70km north of Hua Hin Thailand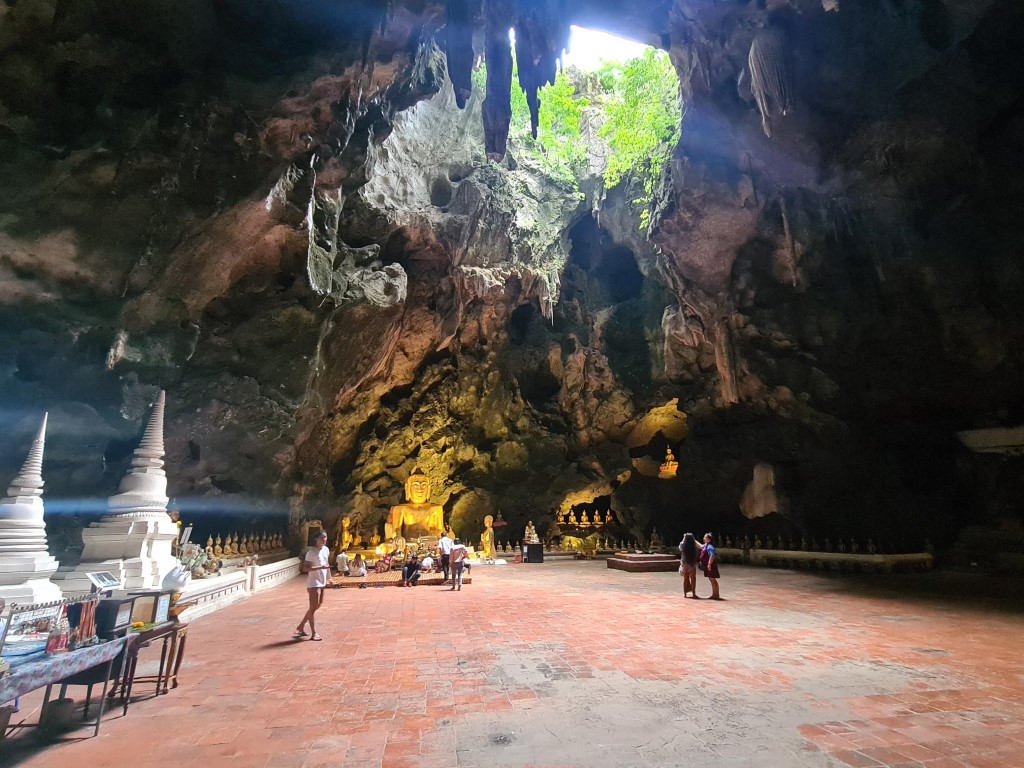 The Khao Luang Cave is located in Phetchaburi, 70km north of Hua Hin. This excellent cave has been used as a Buddhist shrine for hundreds of years, with many statues of The Buddha inside. It is very easy to get to Khao Luang Cave, just a few minutes detour off the main road heading to Hua Hin, so a very easy stopping point to break your trip from Bangkok to Hua Hin.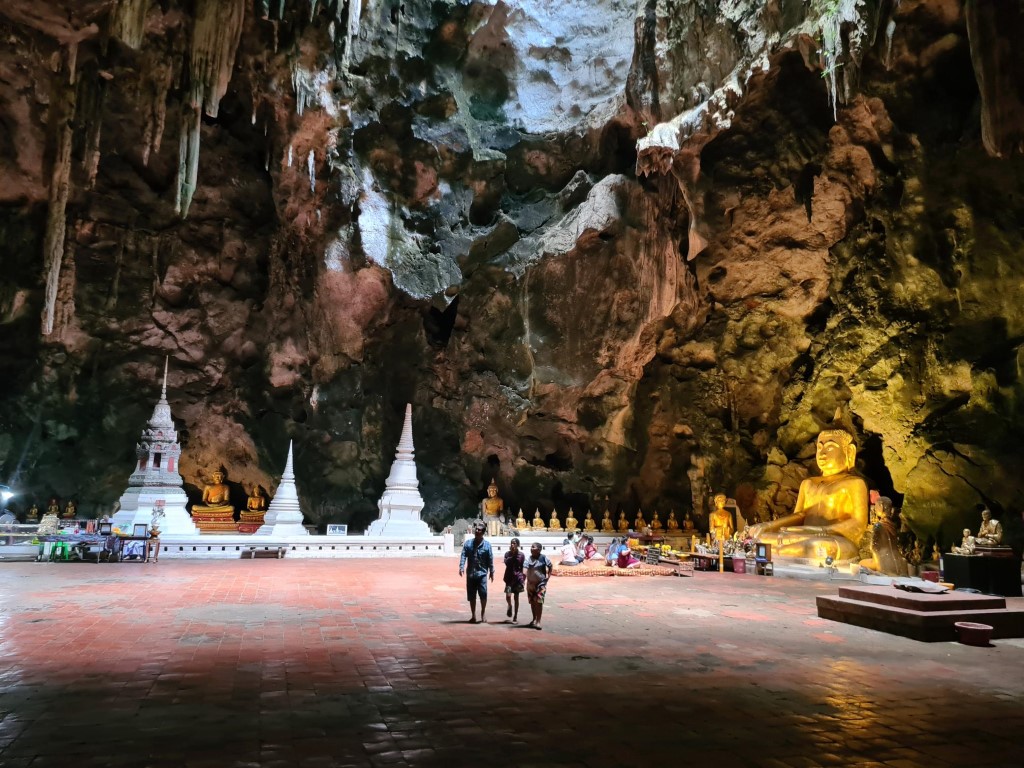 You can drive right up to the entrance of the cave, with a large car park. Buy your entrance ticket for 10 Baht a the small office next to the car park and then it is just a few minutes walk to the cave entrance, with about 50 steps to get down into the main chamber of the cave.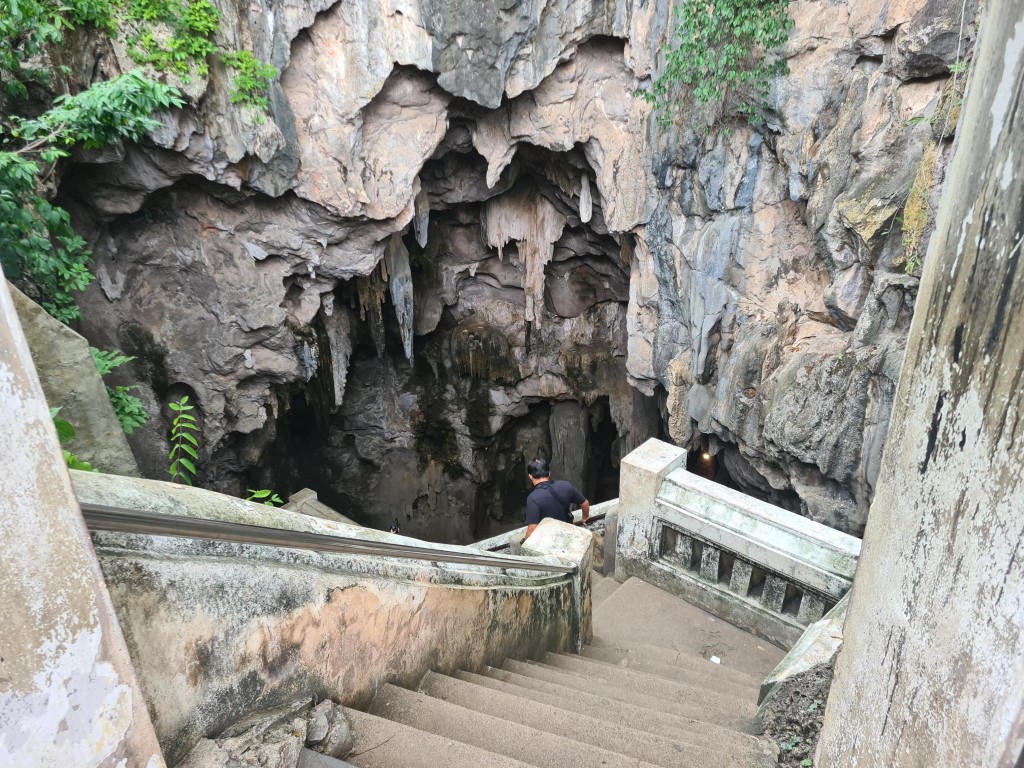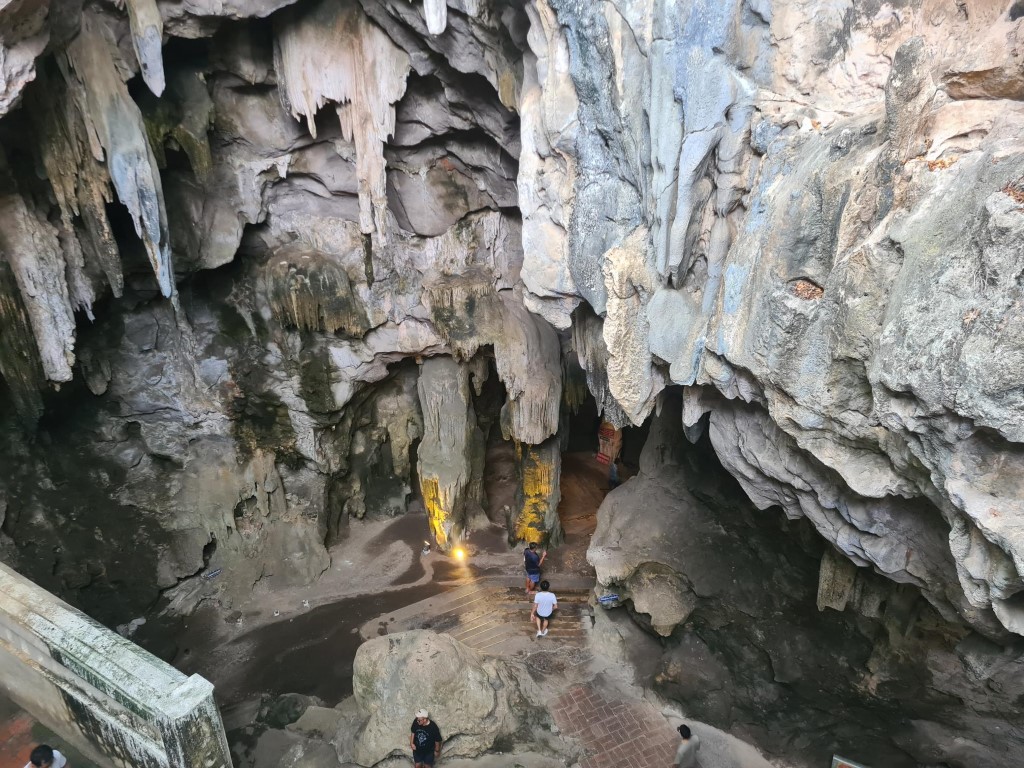 It is believed the cave has been used since the Ayudhya Period between the 14th and 15th Century. A major restoration to the cave was done by King Rama IV (1851 to 1868). In 1875 AD King Rama V visited this cave and donated money to restore the statues inside. Khao Luang Cave was listed and declared an ancient monument of Thailand in the Government Gazette on 8th March 1935.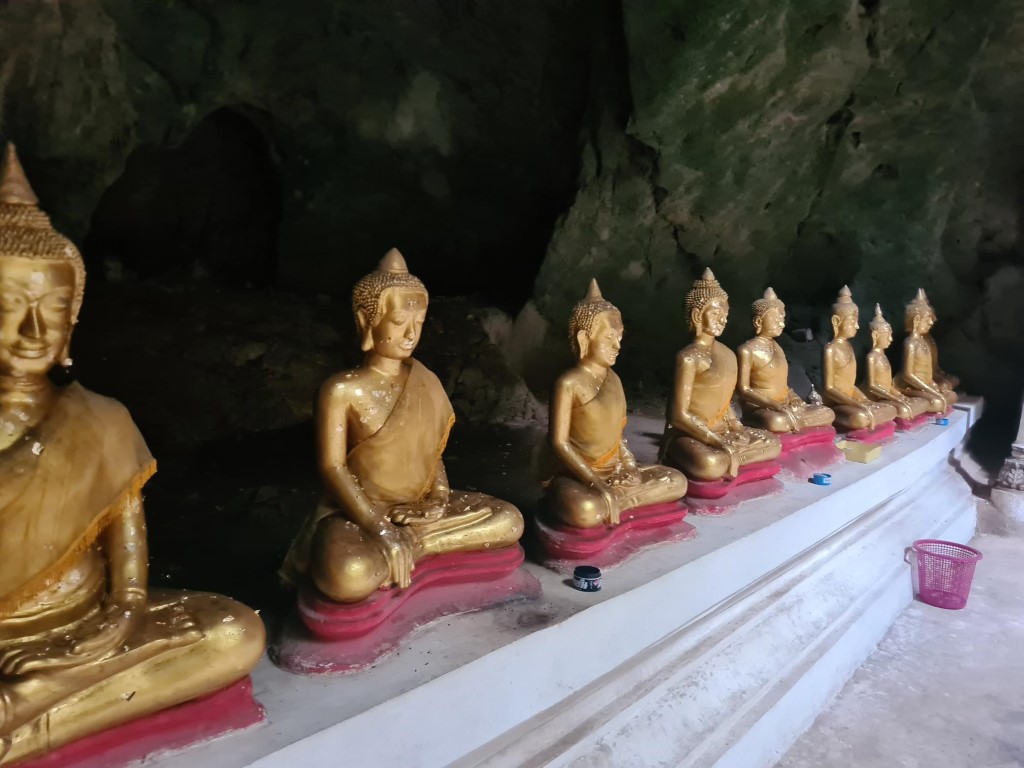 Even today this is an active Buddhist shrine with many local Thai visiting the cave. There are monks inside the cave during the day giving blessings to the worshippers. There are many Buddhist statues throughout the cave network which travel for several hundred meters, through a number of different chambers. There is also a very impressive reclining Buddha statue in the main chamber.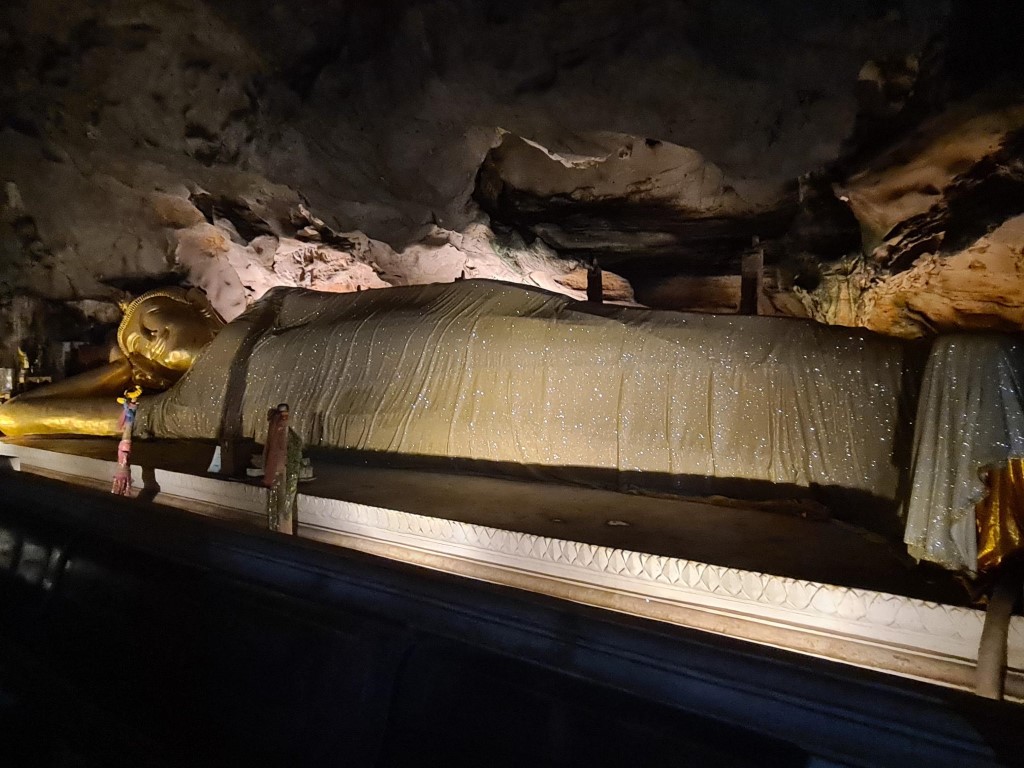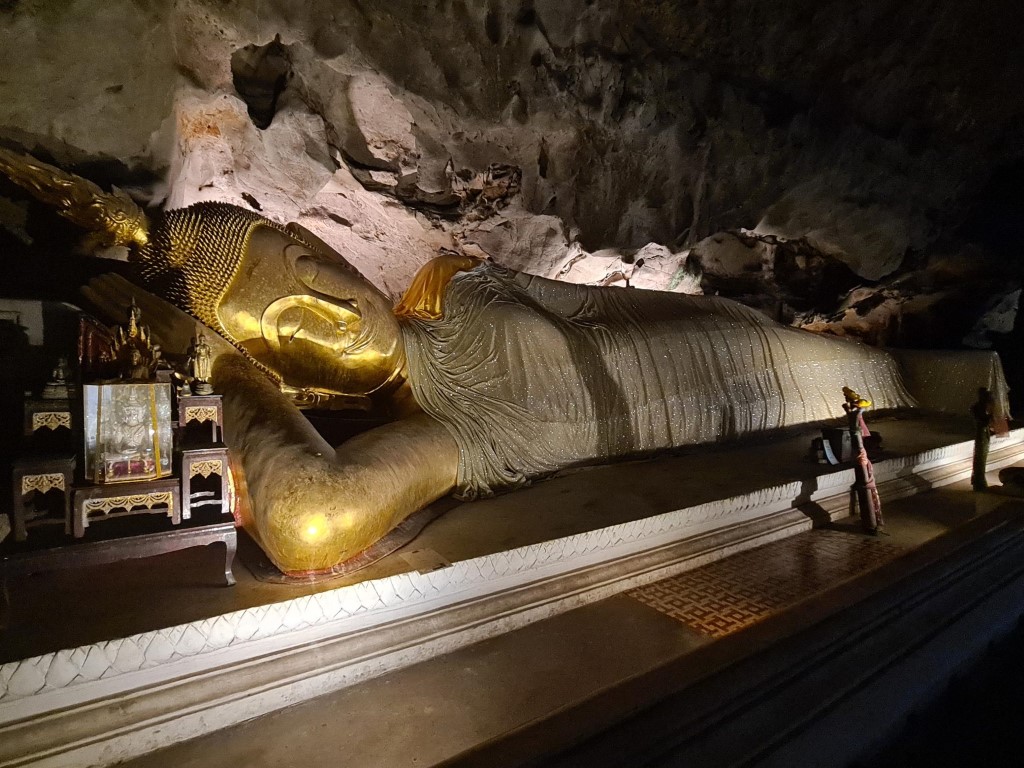 The first main chamber is the largest with a large hole in the roof which shines through light in the morning hours up until around midday. This is the best time to visit the caves to get some stunning photos of the sun shining through the incense smoke which constantly burns within the cave.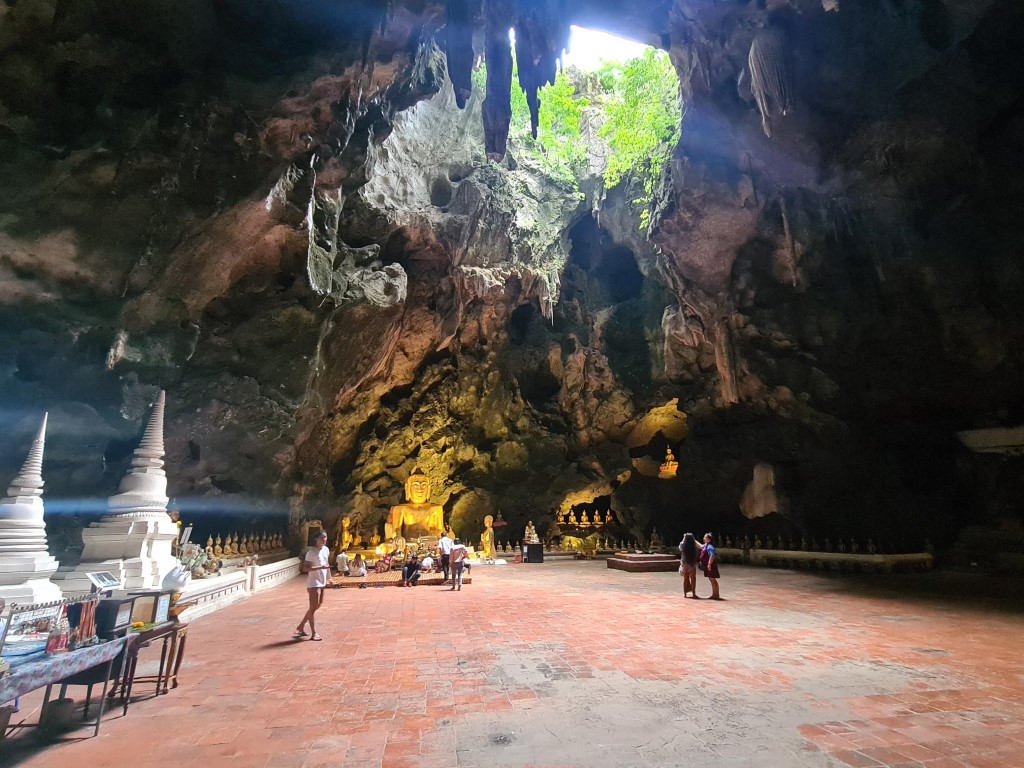 There is also a final chambre with another hole in the roof which gets sunshine through it in the early afternoon.