Wat Huay Mongkol Temple Hua Hin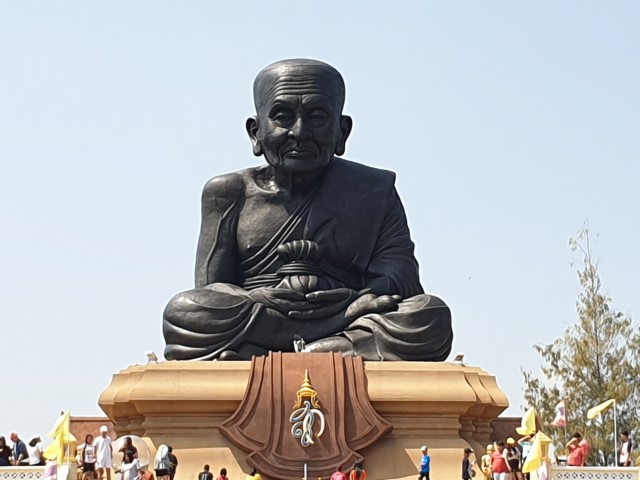 Located 10km west of Hua Hin Thailand is the temple called Wat Huay Mongkol. This is probably the most popular Buddhist temple close to Hua Hin due to the fact that it has the largest statue in Thailand of the famous monk Luang Pu Thuat.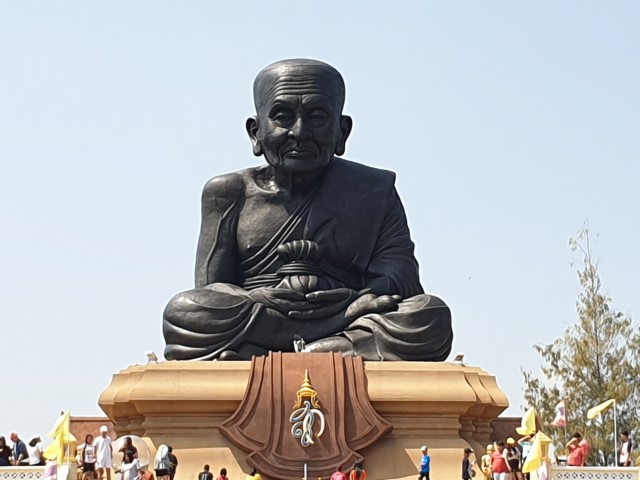 The statue of Luang Pu Thuat at Wat Huay Mongkol is 12 meters tall and receives many Thai Buddhist visitors from all over Thailand. Luang Pu Thuat was a Buddhist monk who was born in 1582 (he was actually born in Malaysia), and resided in Southern Thailand as a Buddhist Monk and became famous in Thailand as he was supposed to have performed many miracles.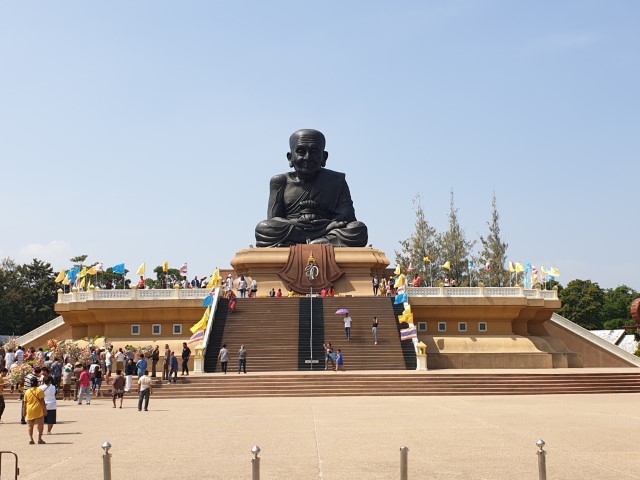 Many Thai Buddhist have a small statue of Luang Pu Thuat in their homes for inspiration to be a good Buddhist.
Around the grounds of Wat Huat Mongkol there are a few other interesting sights like the large Buddhist Temple when you first enter the grounds.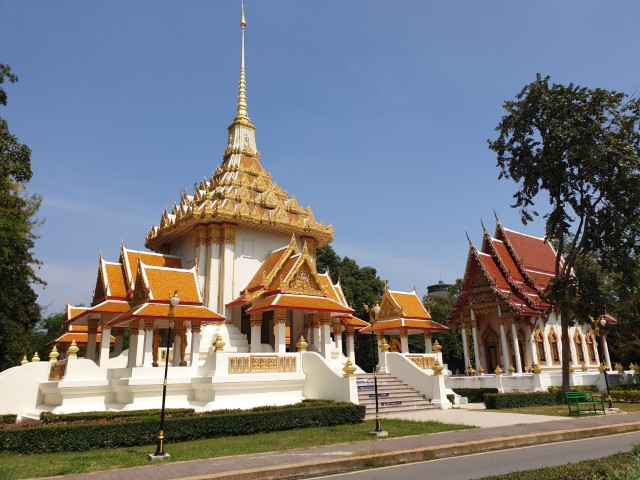 Also right in front of the large statue of Wat Huay Mongkol are 2 statues of elephants which have 3 heads and a smaller statue of Wat Huay Mongkol riding on their backs. The mouths of the elephants are open and you will see many local Thai throwing coins into the mouths for good luck.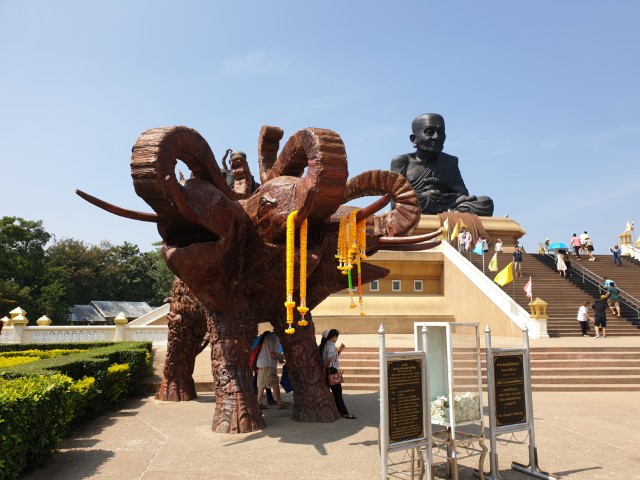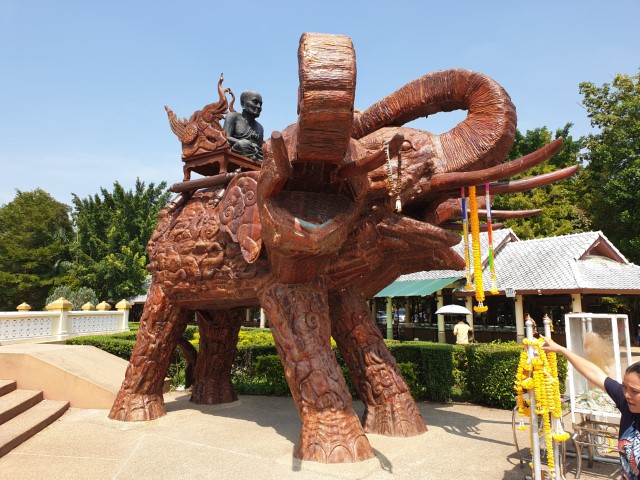 It takes around 25 minutes to drive to Wat Huay Mongkol from the centre of Hua Hin. It is a pleasant Buddhist temple with a nice large statue. I made a half day trip visiting a few sights on the outskirts of Hua Hin including this temple, and also the Sam Phan Nam Floating Market which are just a few minutes drive from this temple.
Check out the location of Wat Huay Mongkol close to Hua Hin Thailand
[do_widget id=wpp-52]