Fitness Centre Gymnasium at Hilton Hotel Hua Hin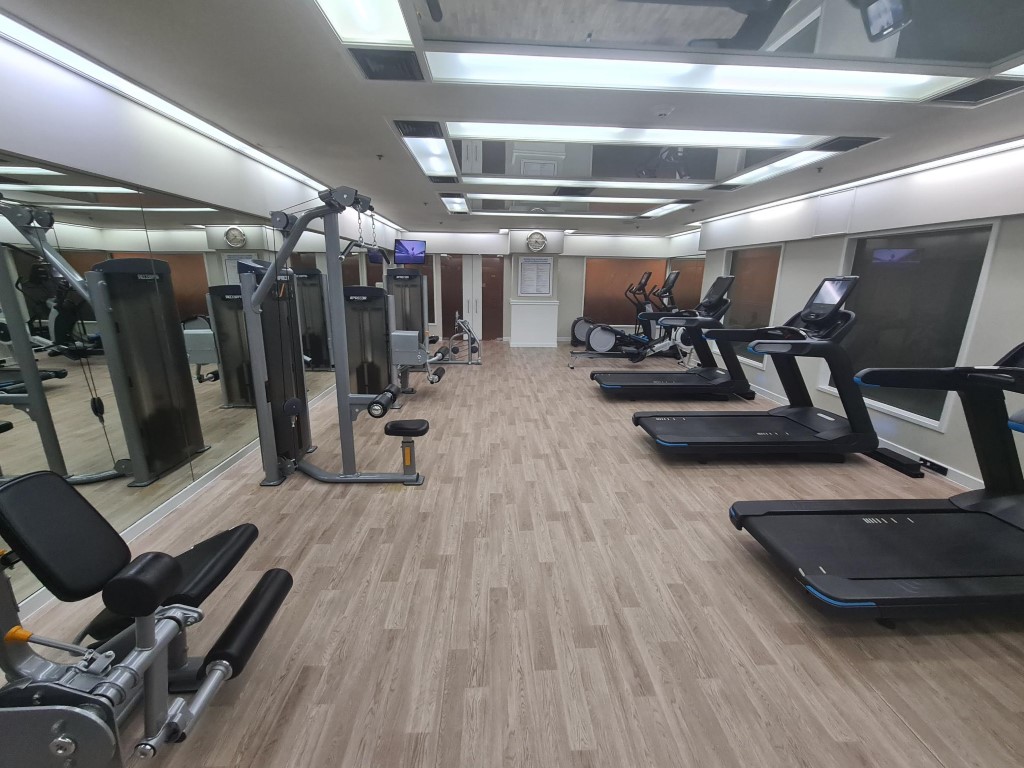 The Fitness Centre / Gymnasium at the Hilton Hotel Hua Hin is a very well equipped gym with loads of cardio machines, various weight machines and free hand weights for an excellent workout. This is a great gym, one of the better equipped gyms inside a hotel.
There are 2 large rooms at the Gymnasium inside the Hilton Hua Hin Resort Hotel. One room is equipped with benches, free weights and 2 multi-purpose weight machines to work out back, shoulders and chest.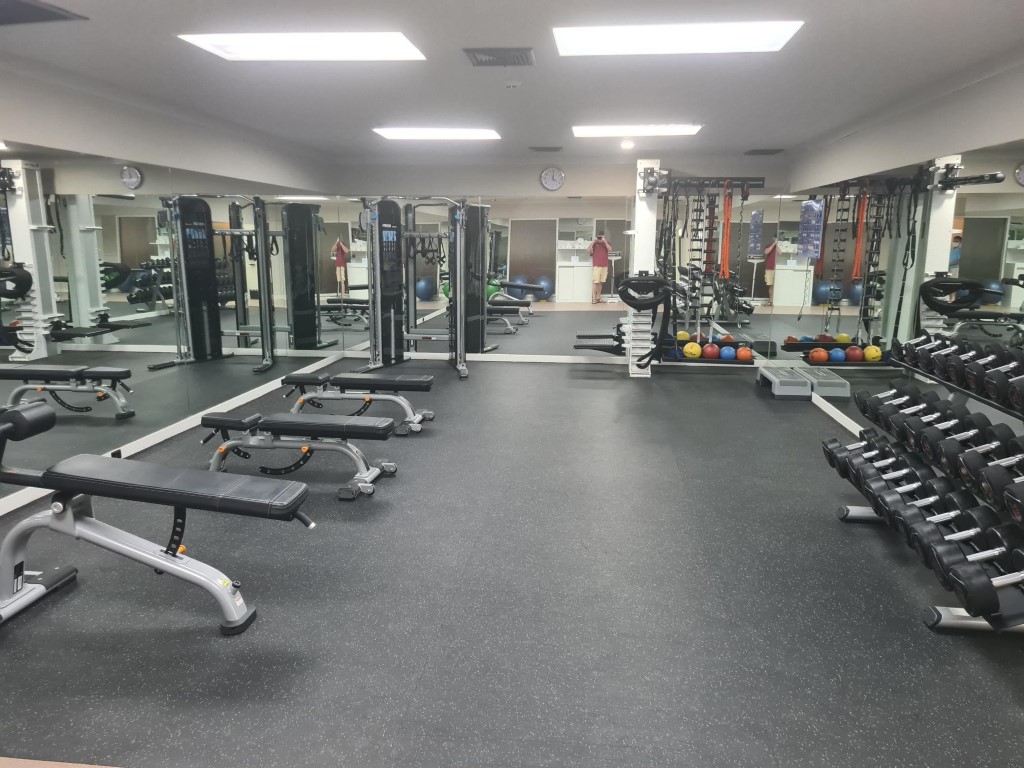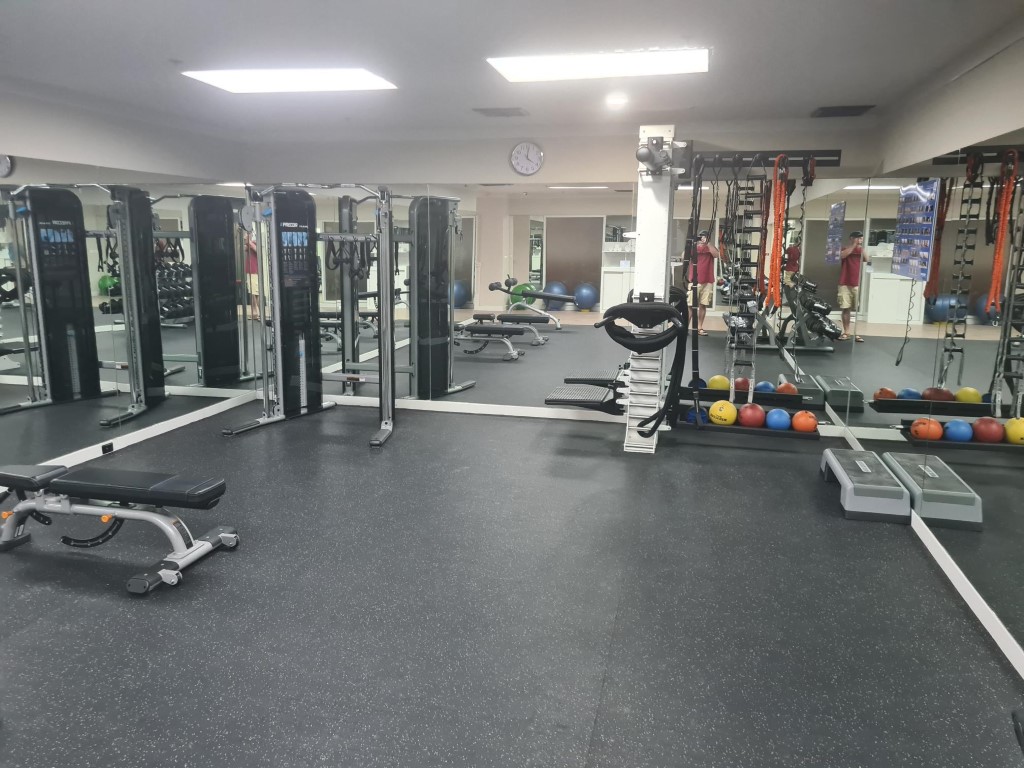 The free weights range from 2.5Kg through to 37.5kg.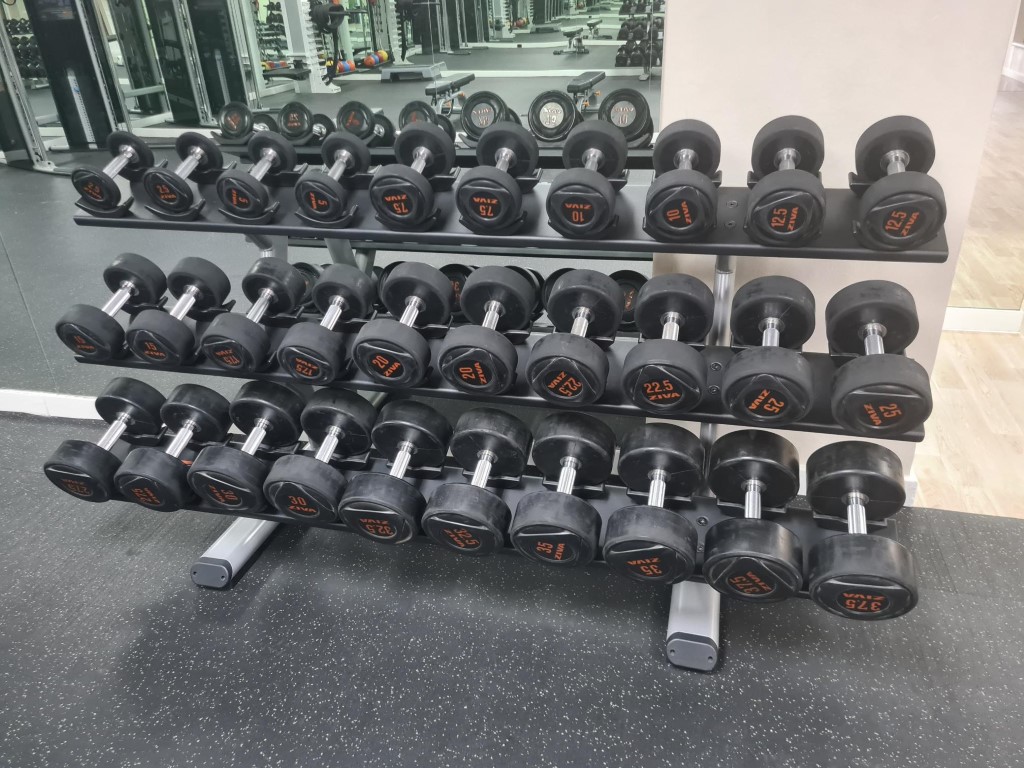 The other room has multiple cardio machines for running, bicycle machines. The weight machines are for both upper body and leg workouts.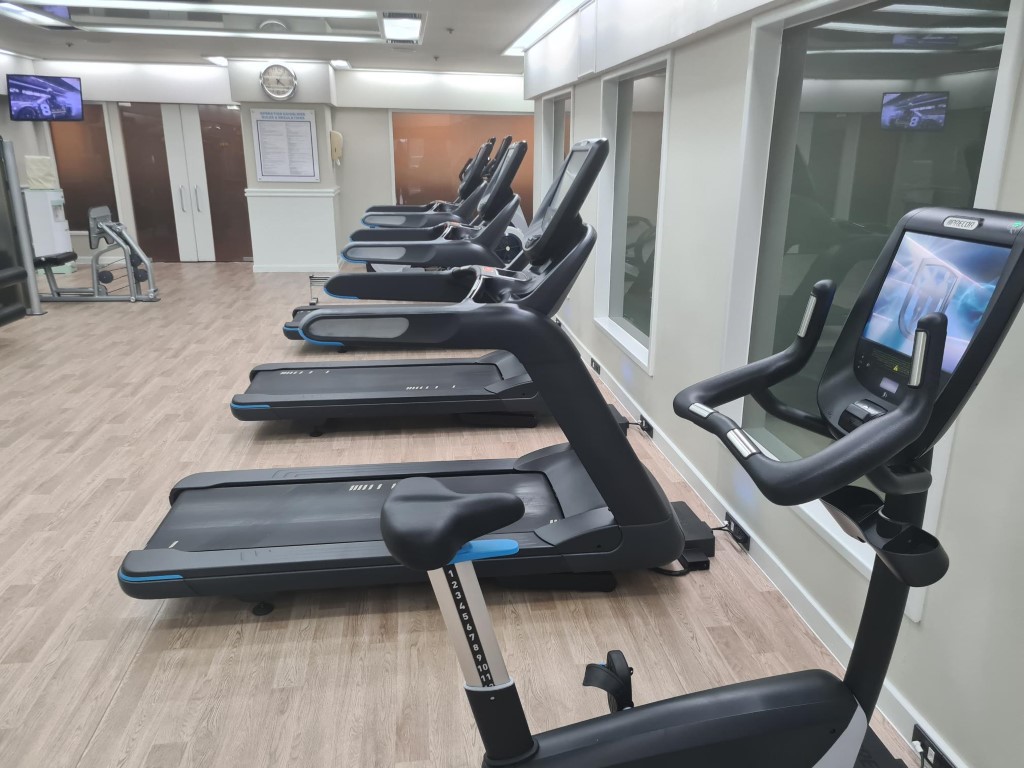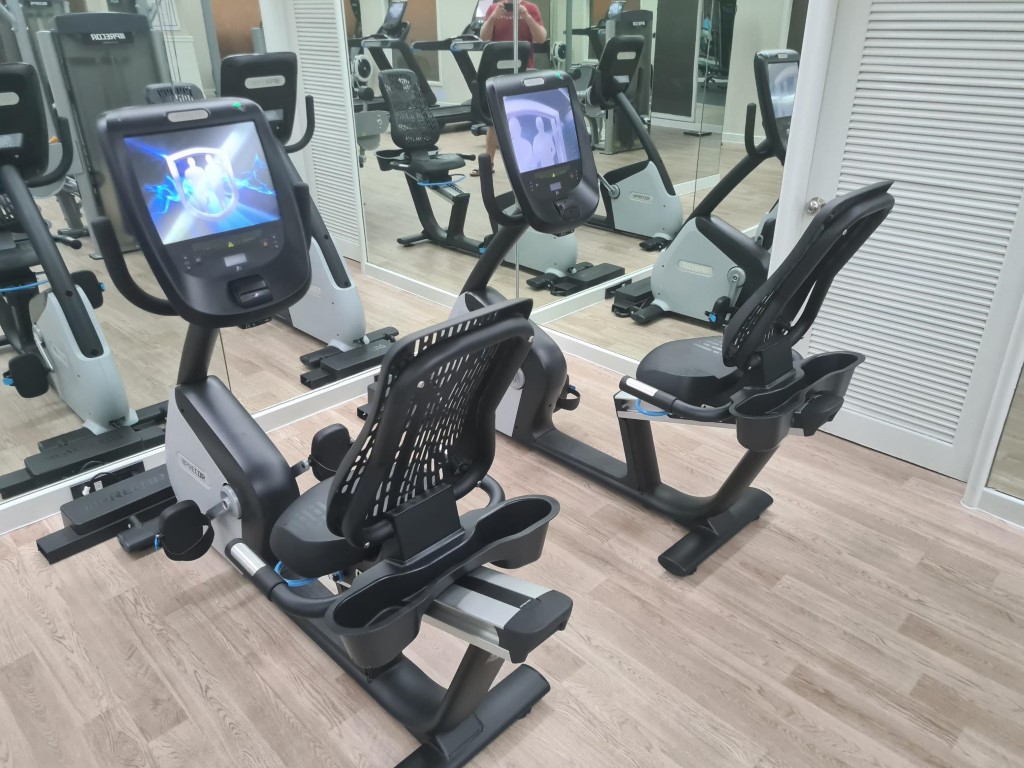 This is a very impressive gym. I've traveled alot and this is definitely a high quality gym, with loads of equipment. Even if you are having an extended stay at the Hilton Hotel Hua Hin, there is enough machines to give you various workouts during your stay. Top marks to the Hilton Hua Hin.