Cicada Night Market Hua Hin Thailand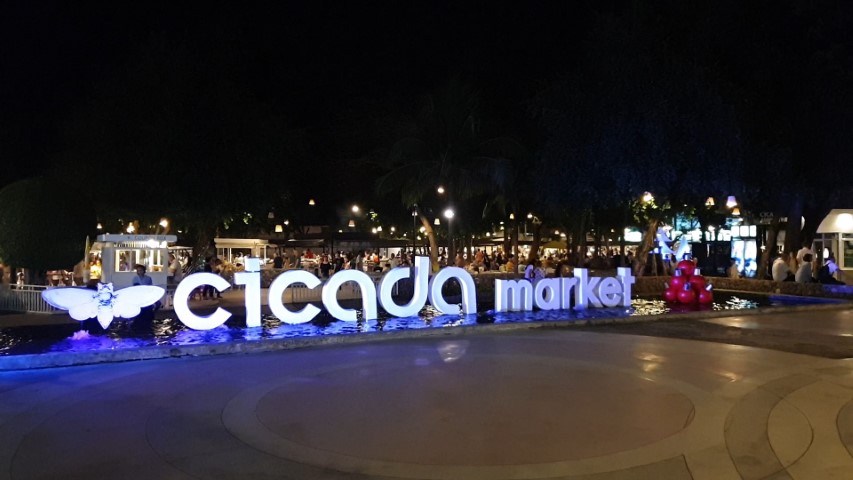 Cicada Night Market are weekend markets located 4km south of the Hua Hin town centre. I personally think Cicada Night Market is the best night market to visit in Hua Hin. The main reason I put that at number 1 is because of the excellent street food available.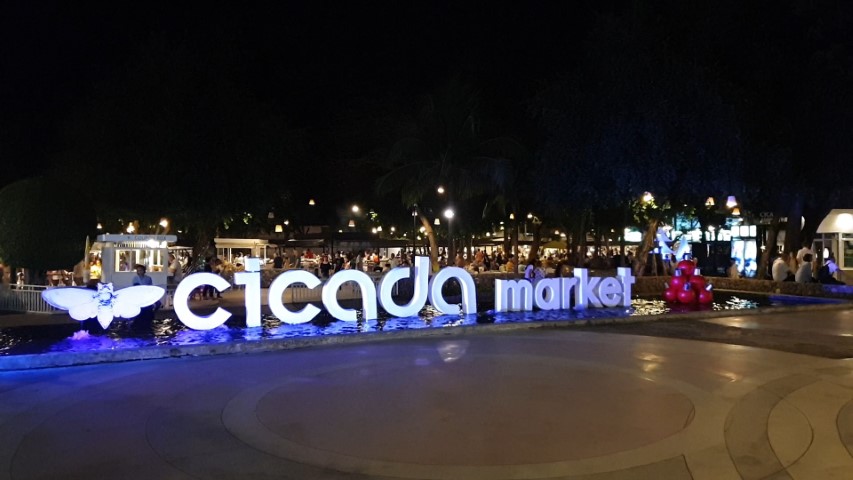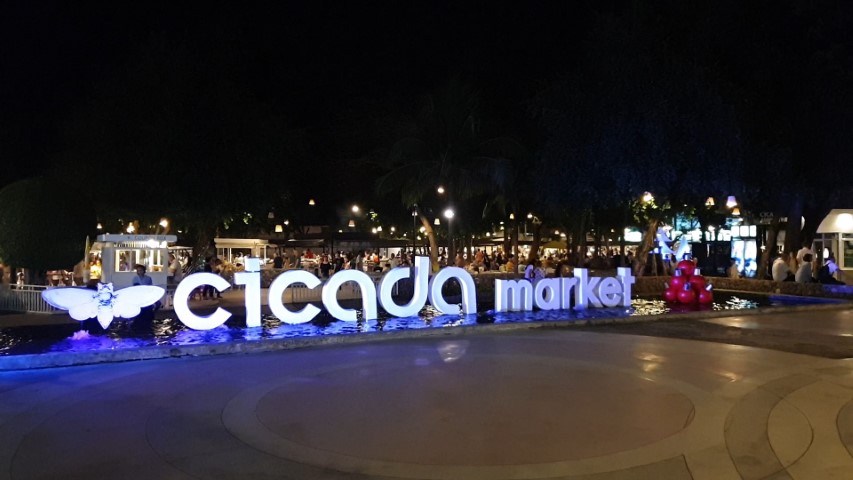 Cicada Night Market has a combination of stalls selling arts and crafts, hand made clothes, leather items, jewelry and other interesting items. Unlike other markets in Thailand, Cicada Market does not have all the fake brand name clothes and handbags. At these markets, the stalls are run by artist and people who design and make their own clothing.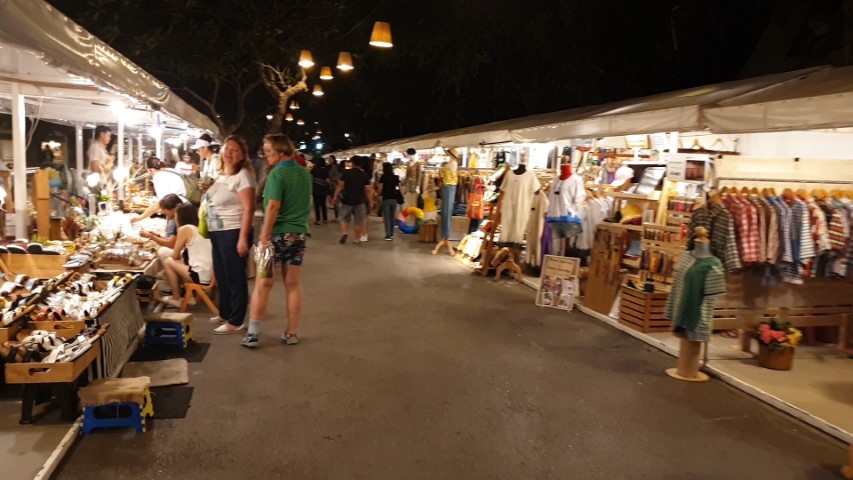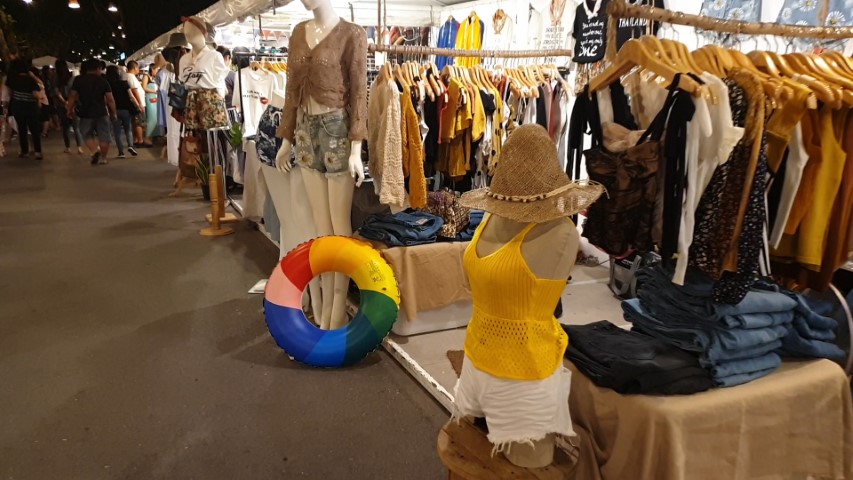 There is a stall where you exchange your cash for coupons, then at the food stalls you hand over the coupons in exchange for food. I presume this makes it easier for the food stalls as you are given then the correct number of coupons and they don't have to give you change.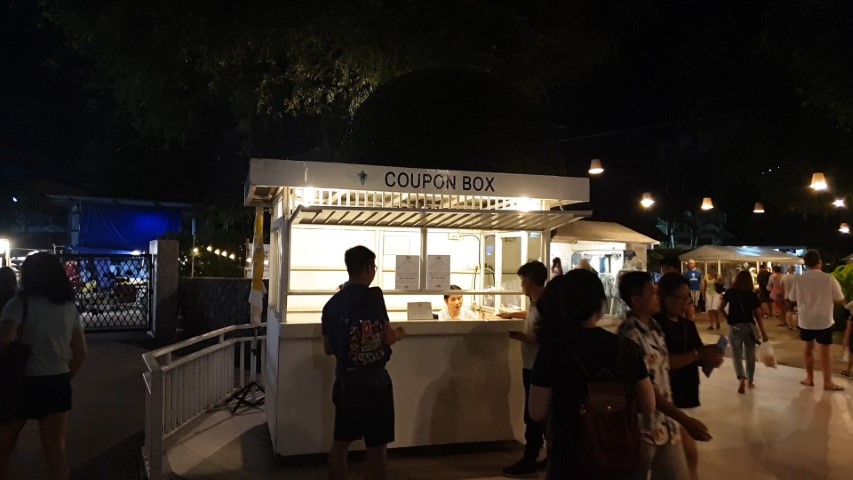 There must be close to 100 stalls selling food. All sorts of different Thai food, Malaysian food, Singaporean food as well as some western food like pizza.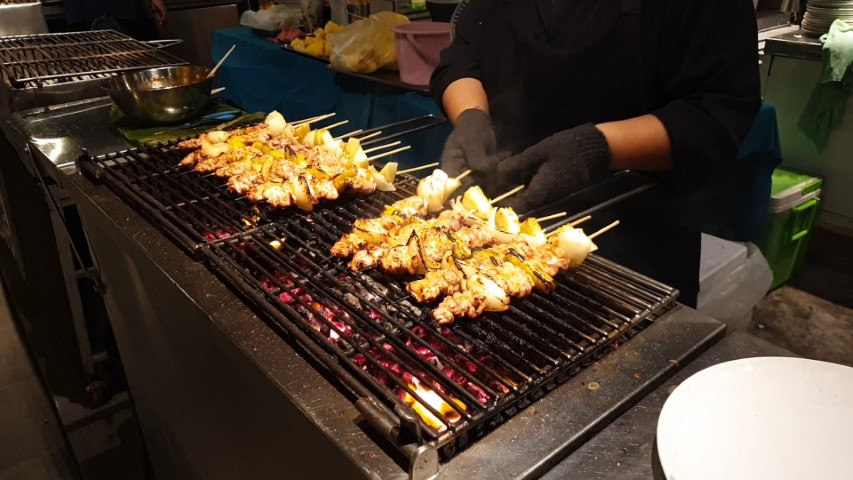 There is loads of fresh seafood, some spicy noodle soups, plenty of satay and grilled meat on a stick. There are also stalls selling freshly squeezed fruit juices and some stalls selling desserts.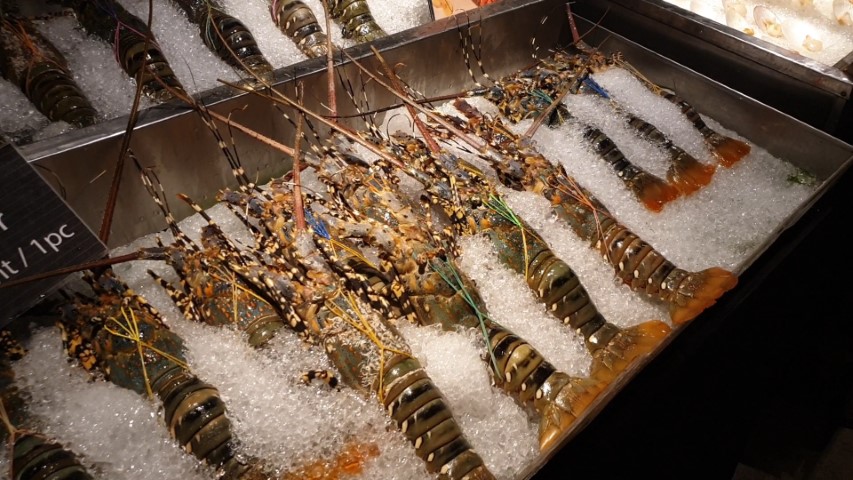 I enjoyed a few different dishes at the Cicada Night Market. First up I tried some meat on a stick! These grilled pork on a stick were 75 Baht for 5 sticks.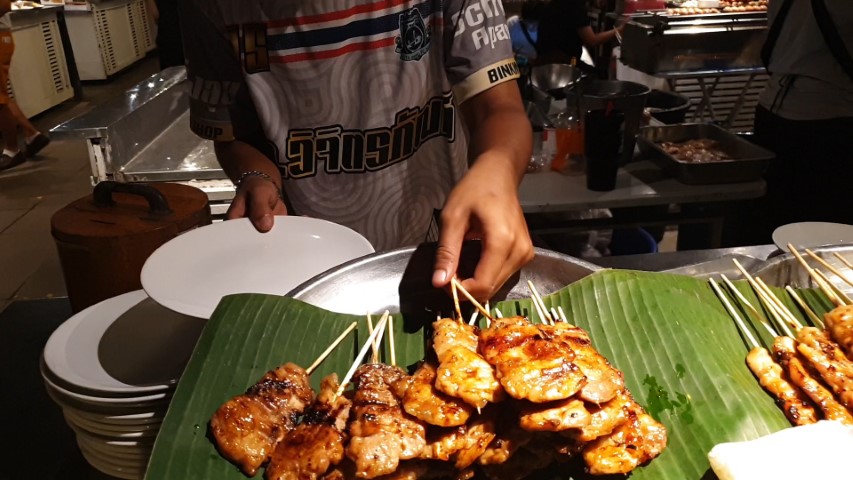 I then enjoyed some classic Thai chicken satay. Again this satay was 75 Baht.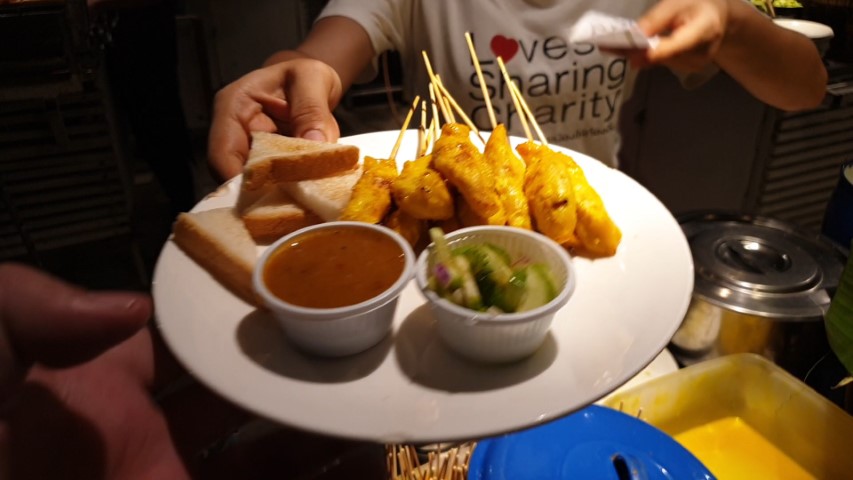 For dessert I went for a classic crepe with banana and nutella. Yummo!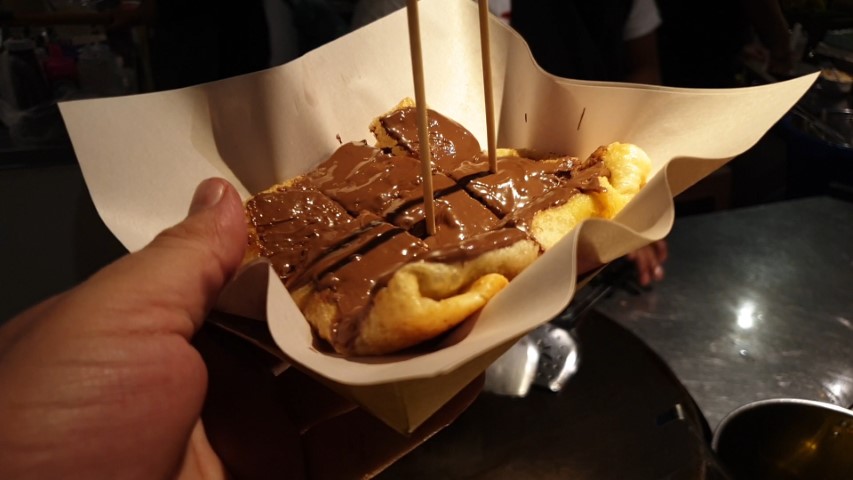 There is also 1 stall selling beer. 1 Singha beer will set you back 100 Thai baht! A bit expensive but you do need a beer with all the delicious spicy food.
Check out the video for the Street Food at Cicada Night Market Hua Hin Thailand
There is also loads of entertainment at the Cicada Night Markets. Every night there are bands playing live music. There is usually a band busking right at the front of the market, and down the back of the market is a amphitheater with free music.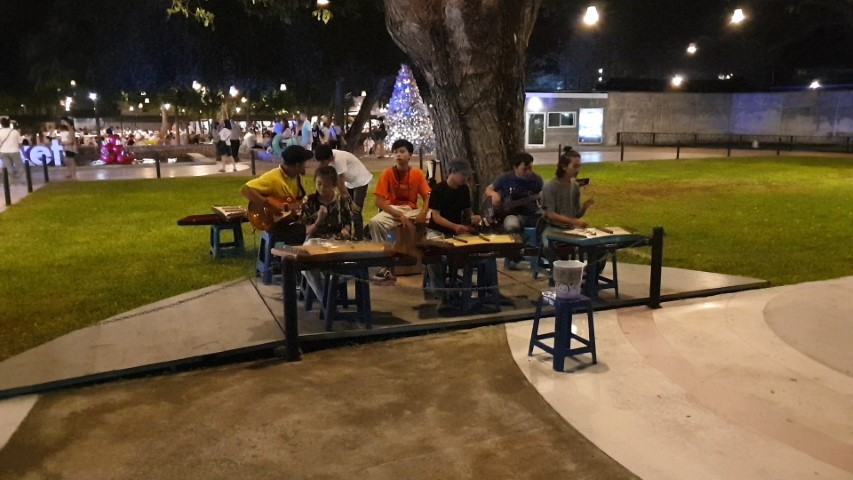 If you are staying at the Hyatt Regency Hua Hin Resort, then the Cicada night market is located right outside your front door, Just walk out the front of the Hyatt Regency Hua Hin, walk 200 meters up the road towards the main road and you will find the Cicada Night Market.
The Cicada Night Market is open Friday, Saturday and Sunday from 4pm – 11pm.
Check out the location of the Cicada Night Market in Hua Hin Thailand