Flight Review Malaysia Airlines Flight MH607 Kuala Lumpur to Singapore B737-800 Business Class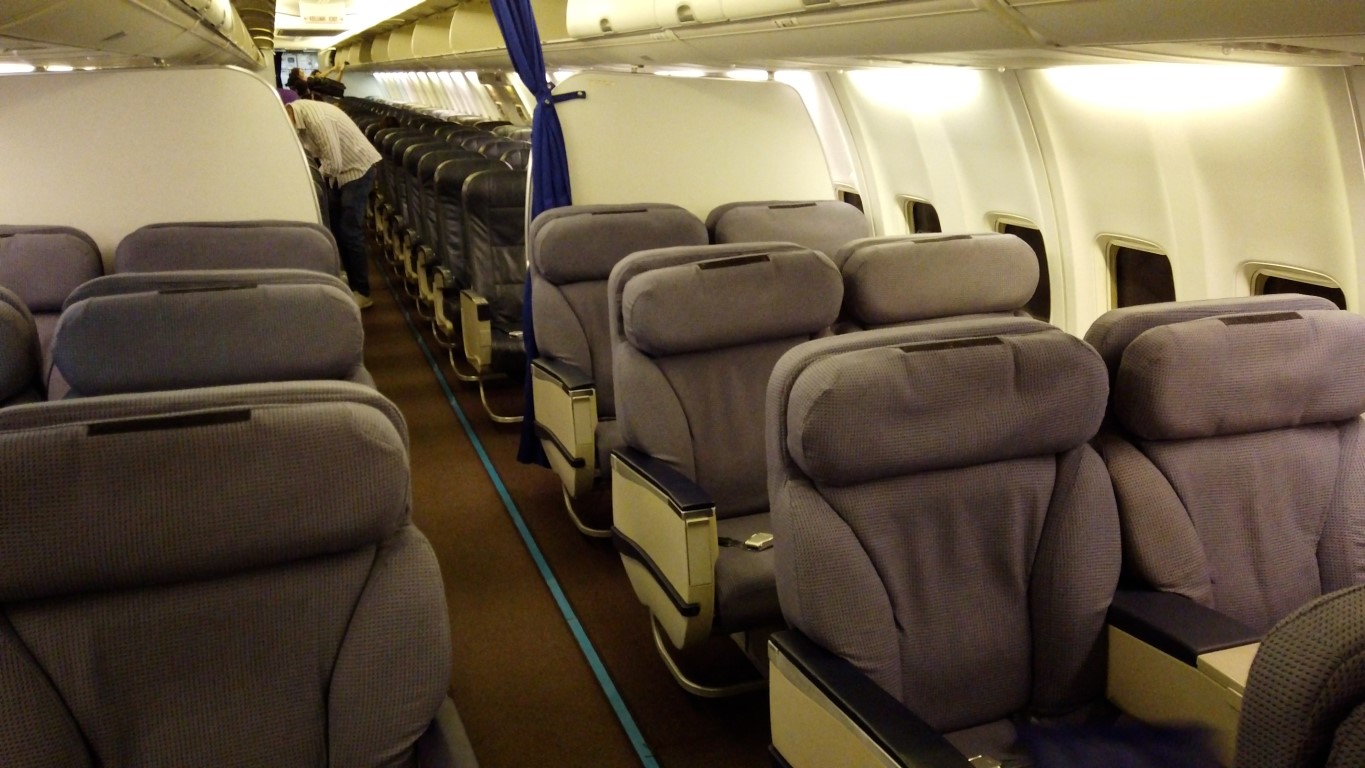 Airline: Malaysia Airlines
Flight no: MH607
Route: Kuala Lumpur International Airport (KUL) to Singapore Changi International Airport (SIN)
Aircraft type: Boeing B737-800 Registration 9M-MLK
Flight time: 45 minutes
Travel Class: Business Class
Seat no: 1F Window Seat
Seat width: 21 inches
Seat pitch: 42 inches
Check out the video of this Malaysia Airlines MH607  flight from Kuala Lumpur to Singapore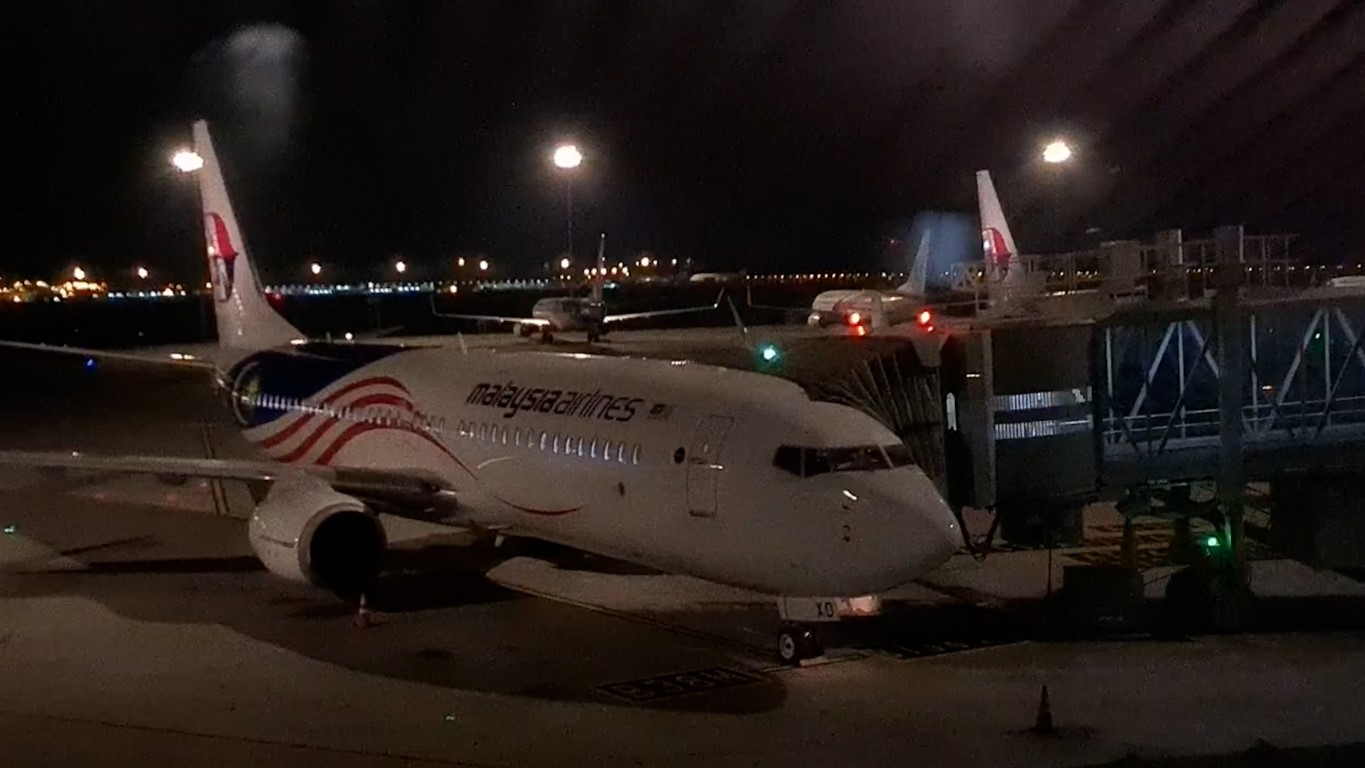 At the airport
I just had a 3 hour layover at Kuala Lumpur International Airport, after flying in from Manila on Malaysia Airlines flight MH705 (see that flight review here). I was given my boarding pass at Manila airport and my bag was checked through to Singapore so there was no need to check-in at Malaysia Airport.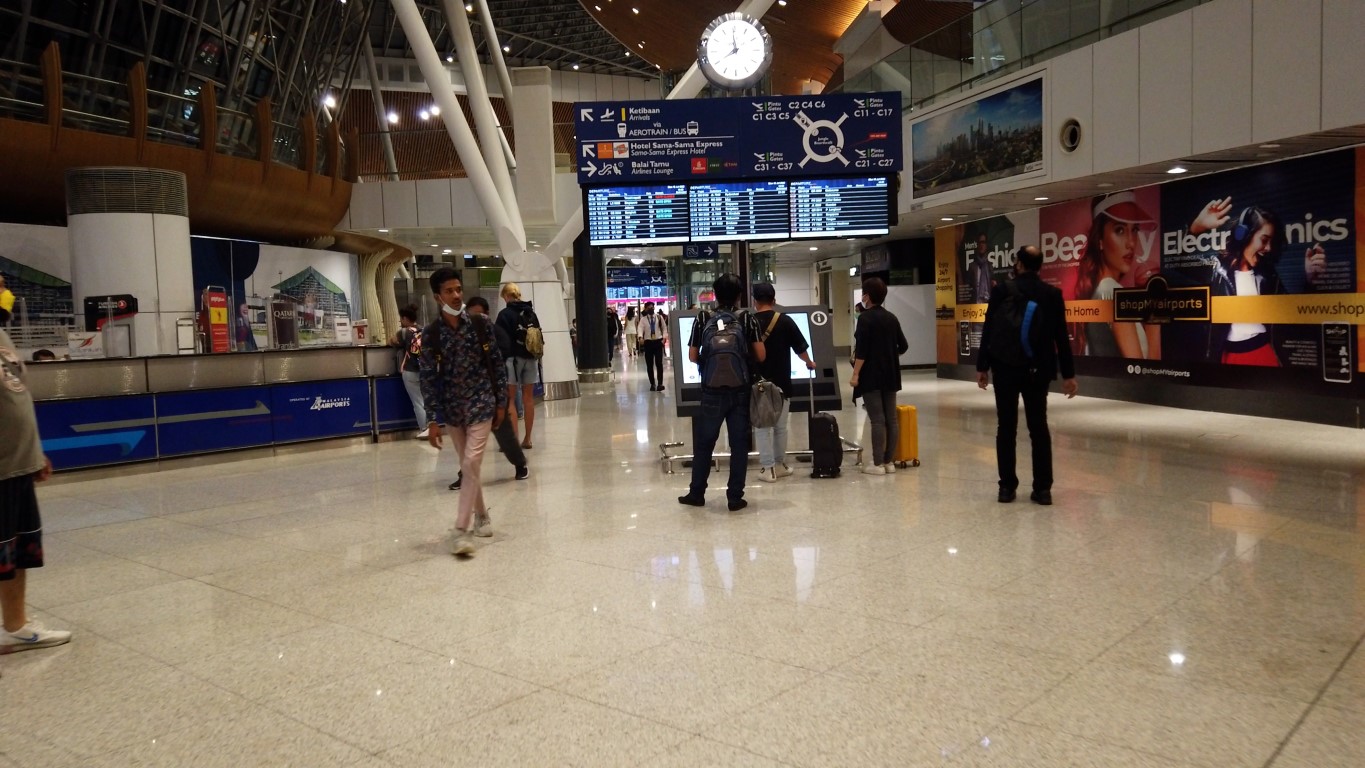 I had arrived into Terminal M in KLIA1 and my flight to Singapore was leaving from KLIA2 so I just took the free train that transfers you between terminals. The distance between KLIA1 and KLIA2 is only 1.5km and the train just takes 3 minutes.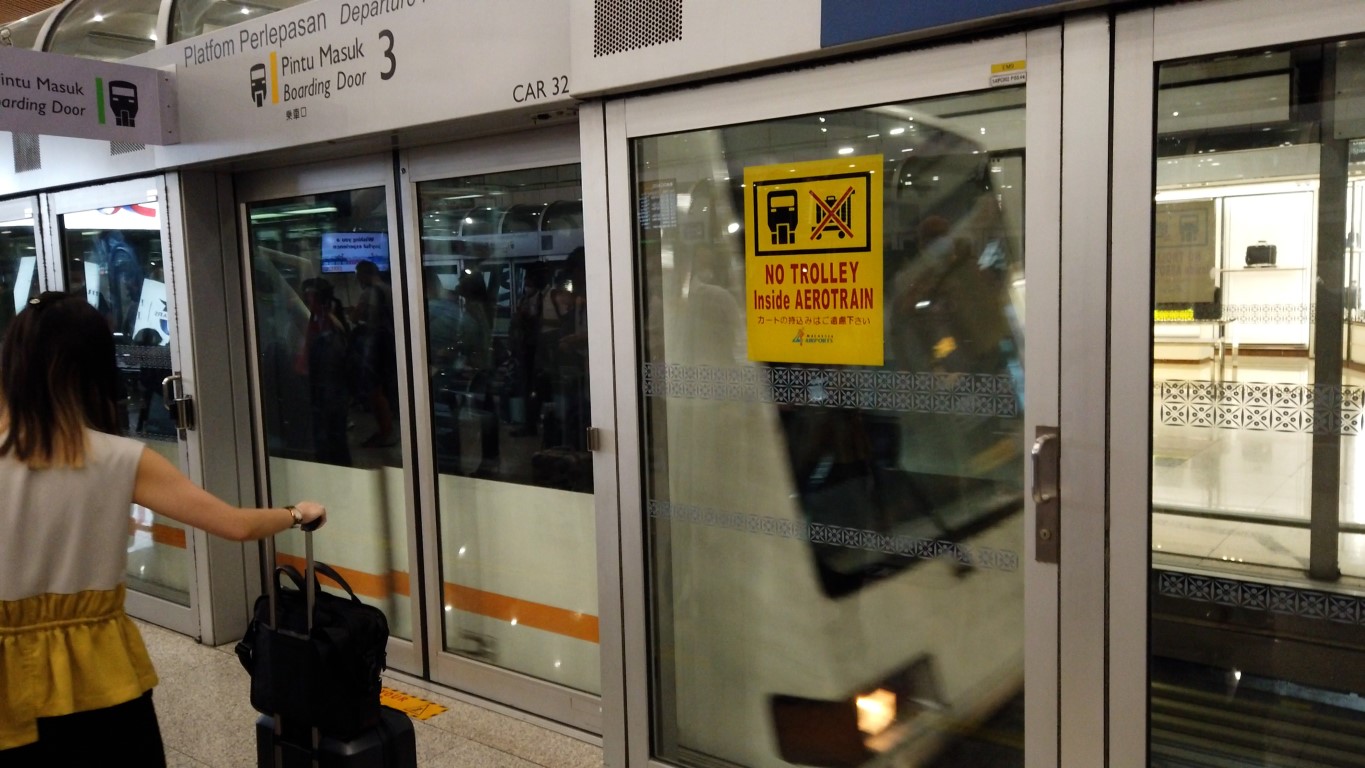 There are loads of duty free shops in KLIA2.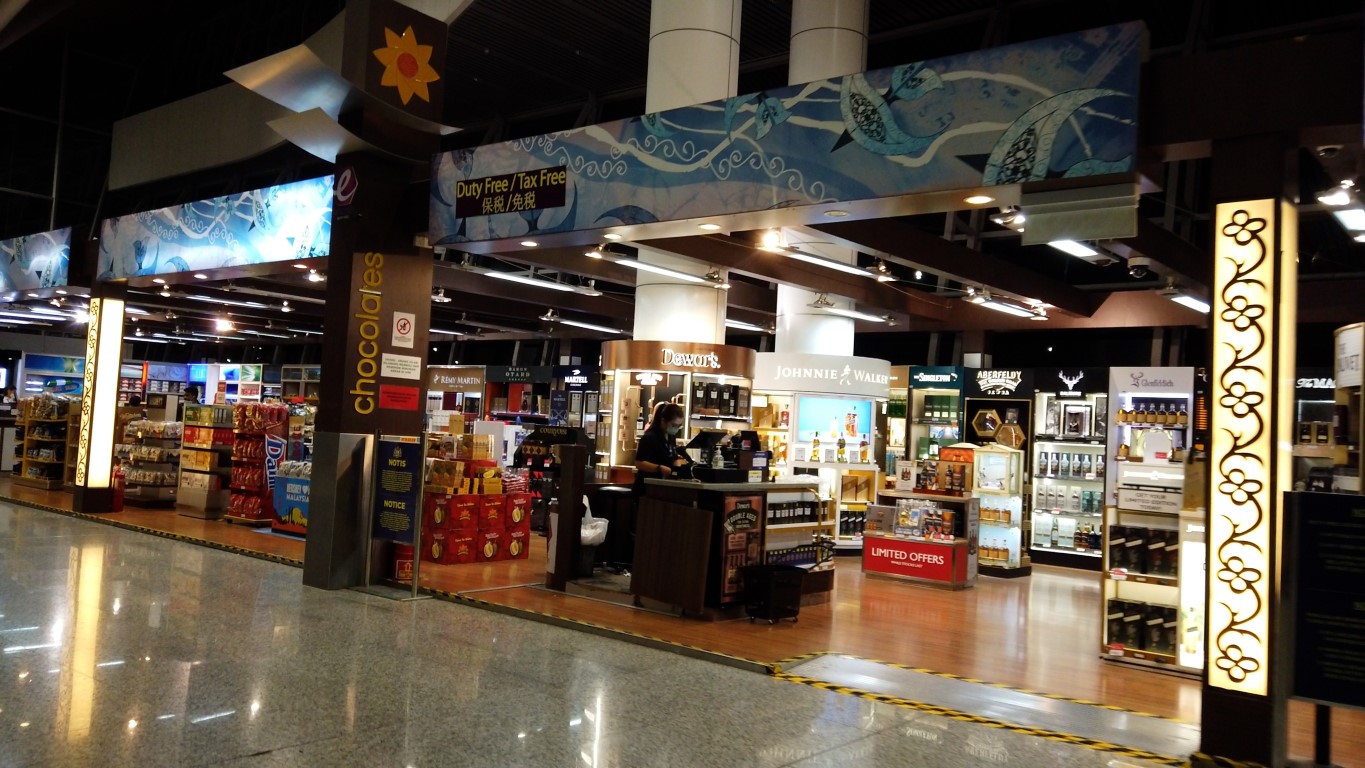 There are also these very cool model aircraft of the various airlines and aircraft that fly into Kuala Lumpur International Airport.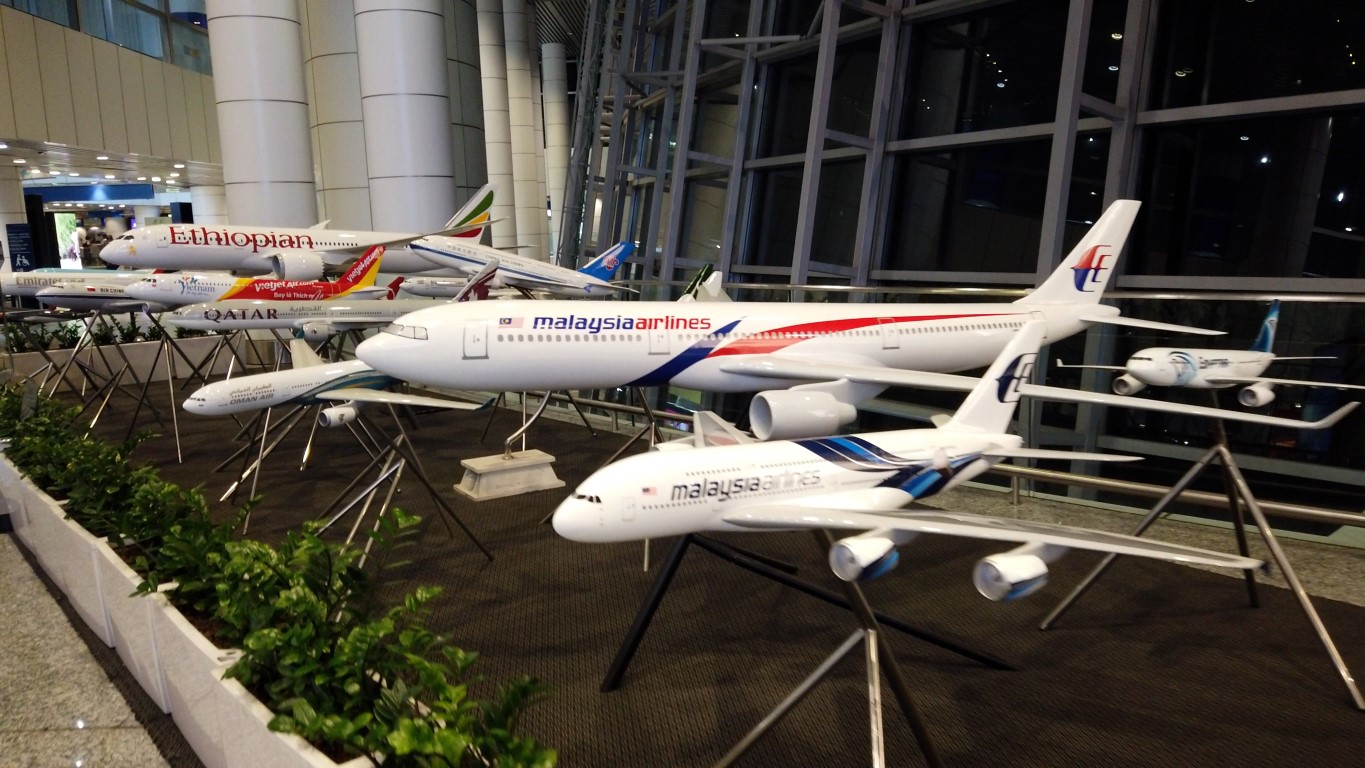 Malaysia Airlines Golden Lounge at KLIA2
Just a short walk from where you get off from the terminal transfer train, is the Malaysia Airlines Golden Lounge. I was at the airport at 9pm and there were hardly any other people in the lounge. There were plenty of large spaces with comfy chairs to sit and relax.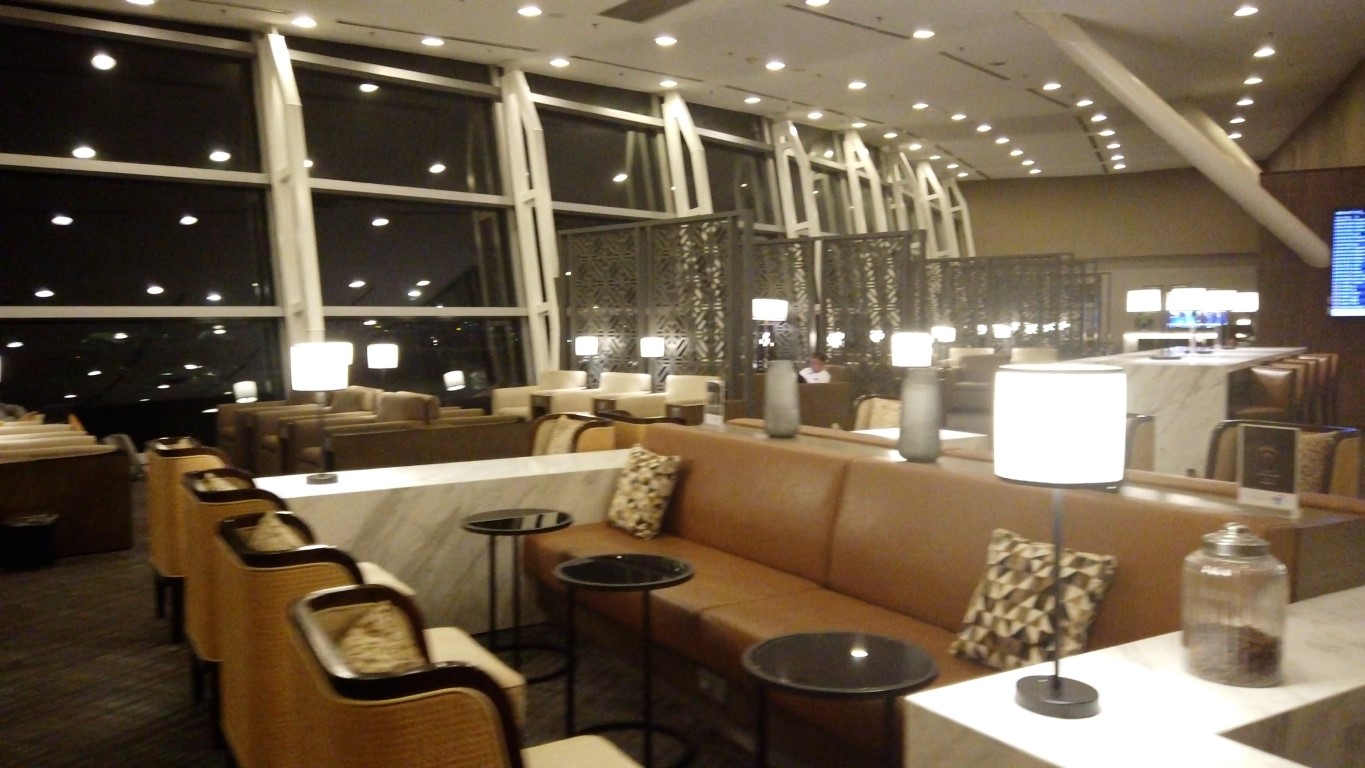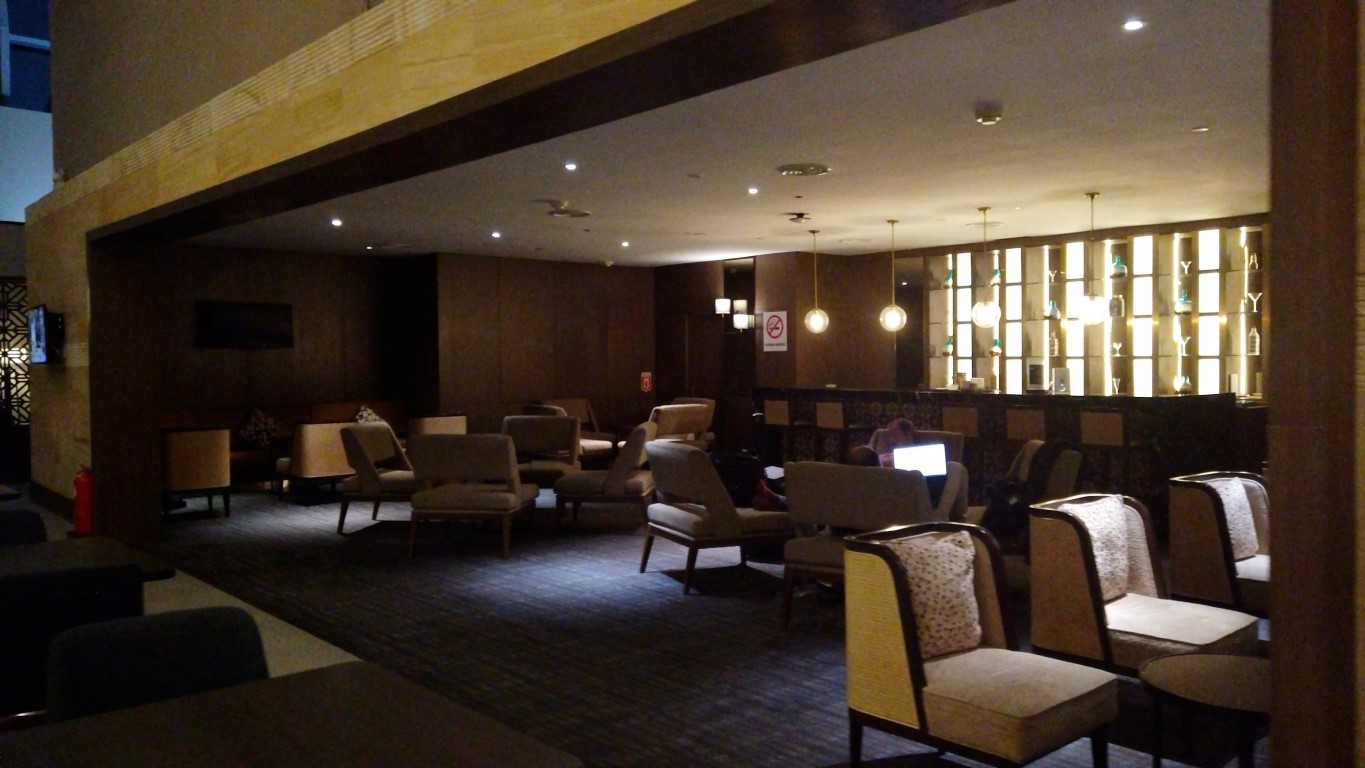 There is a decent self serve food buffet with a selection of sandwiches, fruits, cheese and a few different hot meals to choose from. I had some beef stew and mashed potato which was very tasty.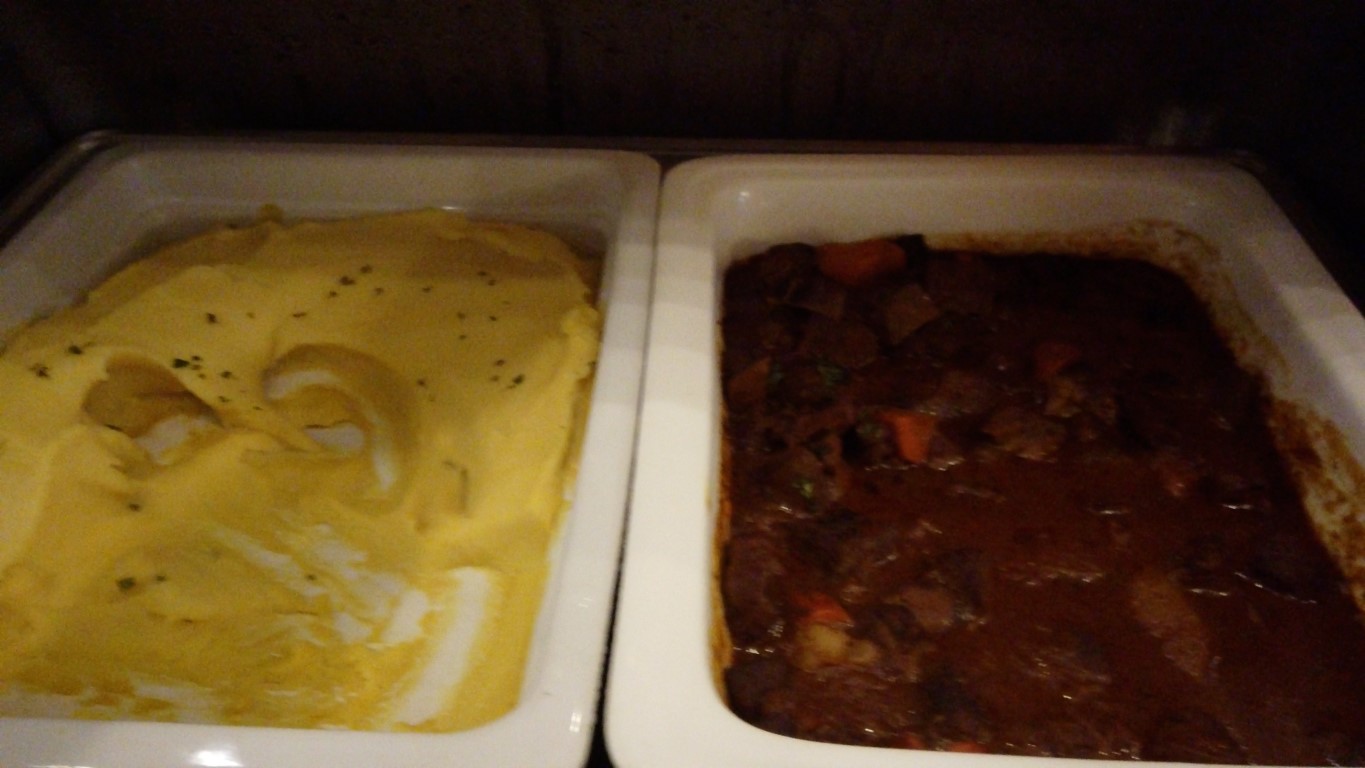 With some food and free WiFi in the lounge, I kicked back until it was time to board my flight. It was just a few minutes walk to the departure gate to board my flight.
On the plane
The plane for my flight had rego: 9M-MLK which joined the Malaysia Airlines fleet in September 2011.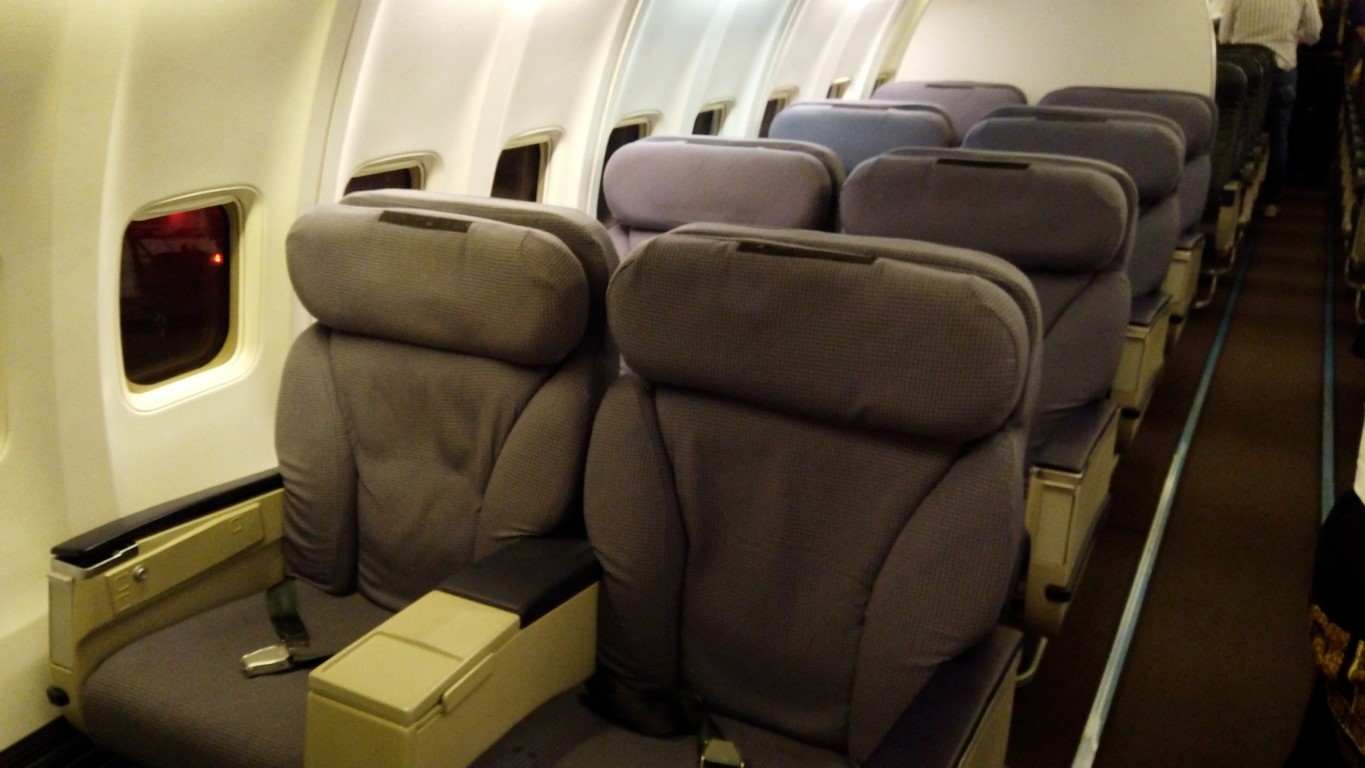 The Business Class cabin has 16 recliner seats in a 2 x 2 configuration. These seats were looking a bit old with a grey colour but they are very comfortable. I was in the first row, seat 1F next to the window. In the first row you get loads of legroom.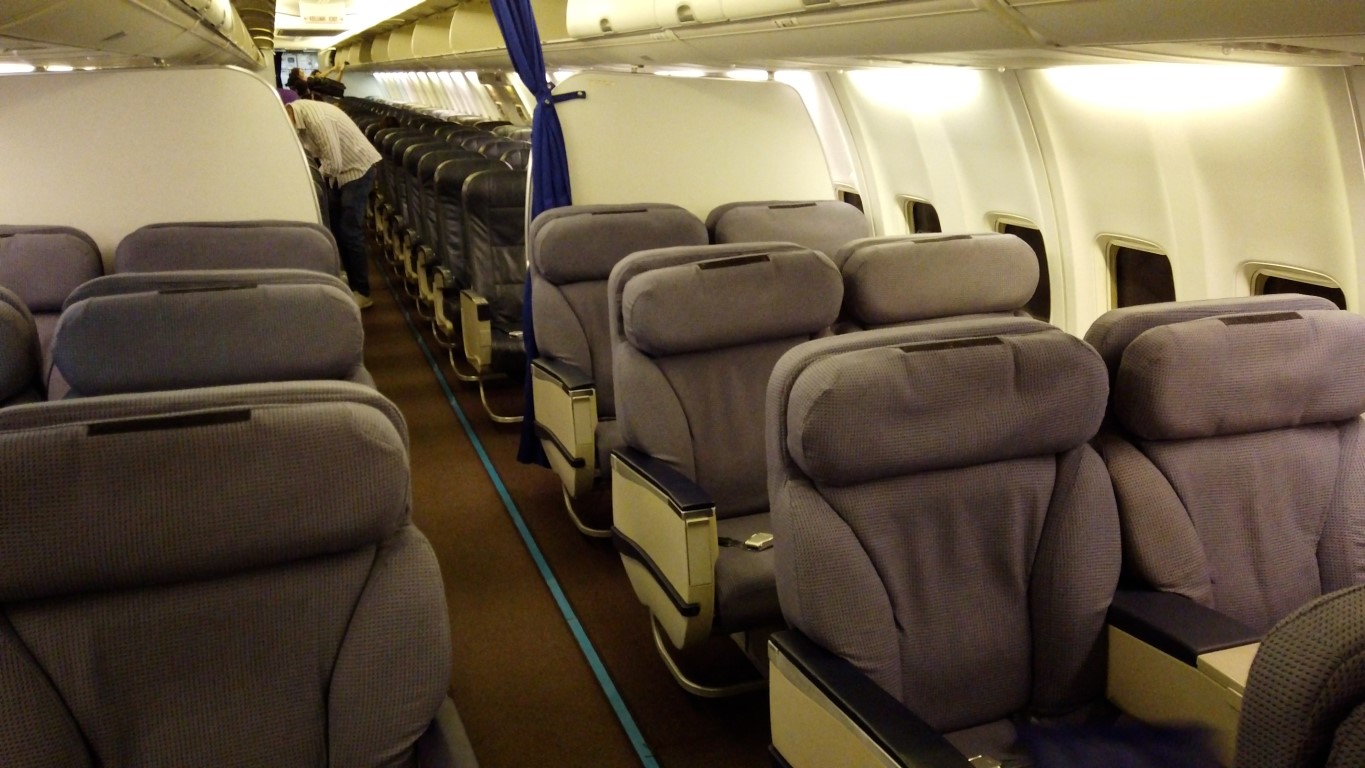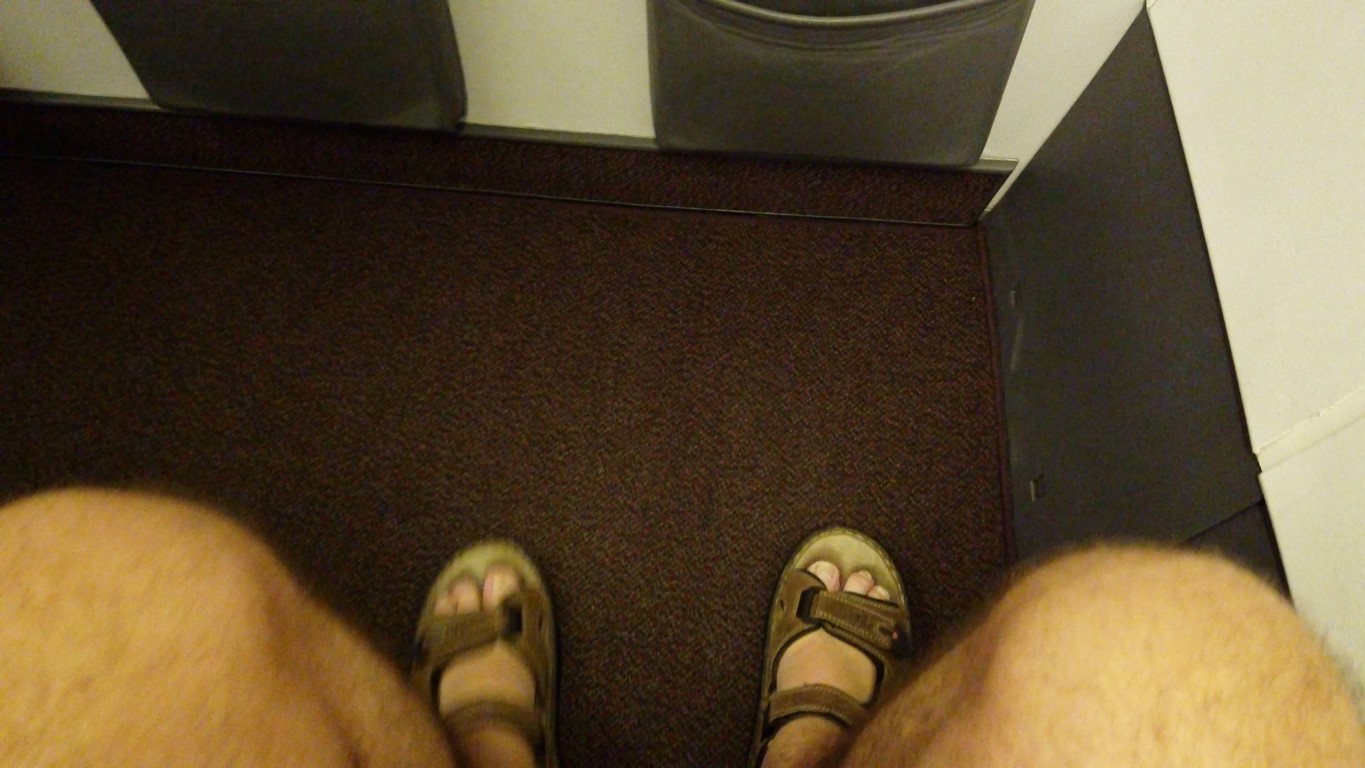 Entertainment System
There was no Entertainment System on this plane which also meant there was no flight map to track the progress of the flight.
This flight is only 45 minutes, so I guess Malaysia Airlines think passengers can do without entertainment but this is definitely a cost cutting exercise on behalf of Malaysia Airlines.
There were no USB ports or Universal Power Plugs to charge your devices as well.
Food served onboard
I was surprised that they do serve a meal on this very short 45 minute flight. I was even more surprised that they also served a welcome drink before we took off. I had taken 2 other Malaysia Airlines Business Class flights in the last 4 months, and they did not serve a welcome drink on those flights. (See Malaysia Airlines Sydney to Kuala Lumpur) and (Malaysia Airlines Manila to Kuala Lumpur).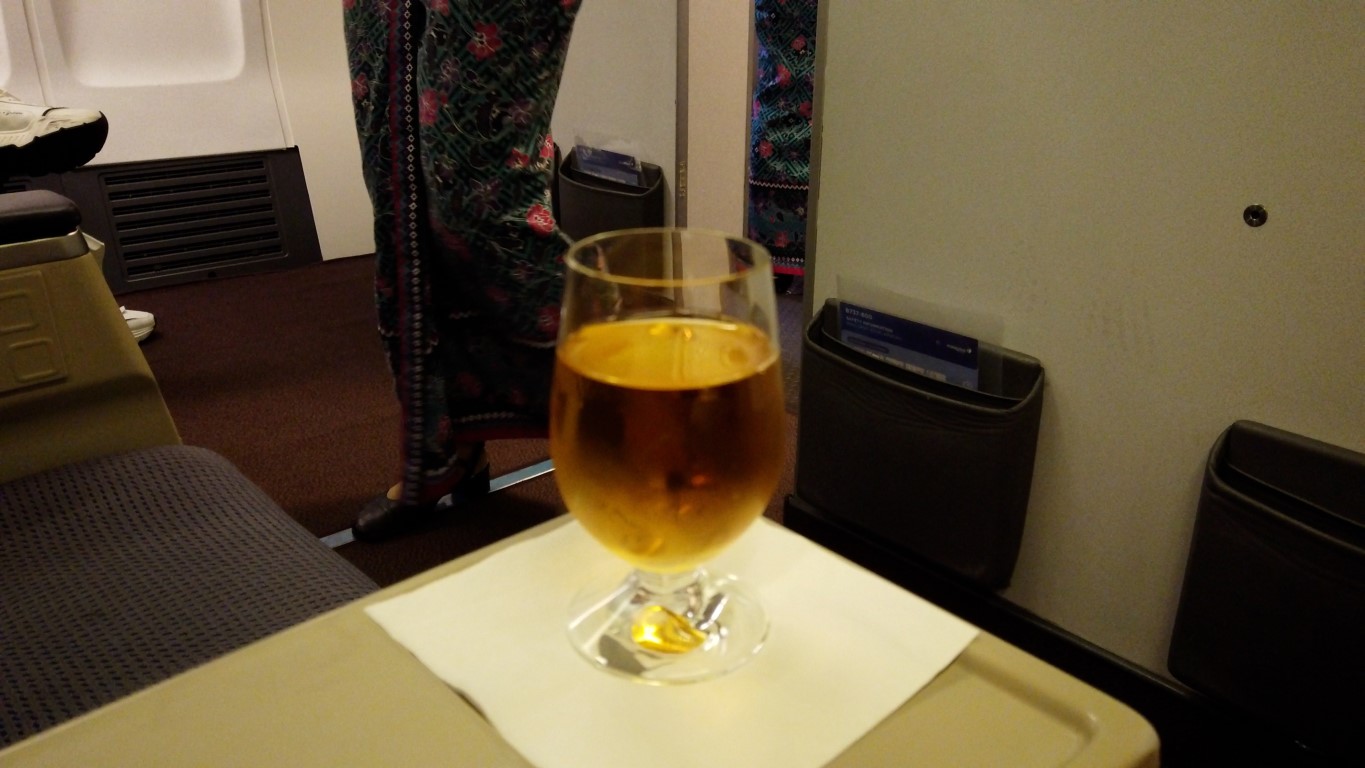 After take-off they came and served the meal. It was 1 tray with a packet of salted peanuts, a small chocolate bar and a main meal which was a chicken martabak with a curry dipping sauce. This looked good and the curry sauce was very nice and the chicken inside the martabak was tasty too with a bit of a spicy kick to it but the pastry on the martabak was undercooked and very doughy. I have heard that this is common for Martabak in Malaysia but I was expecting a crispy pastry and this doughy texture was not appealing to me so was unable to finish this meal.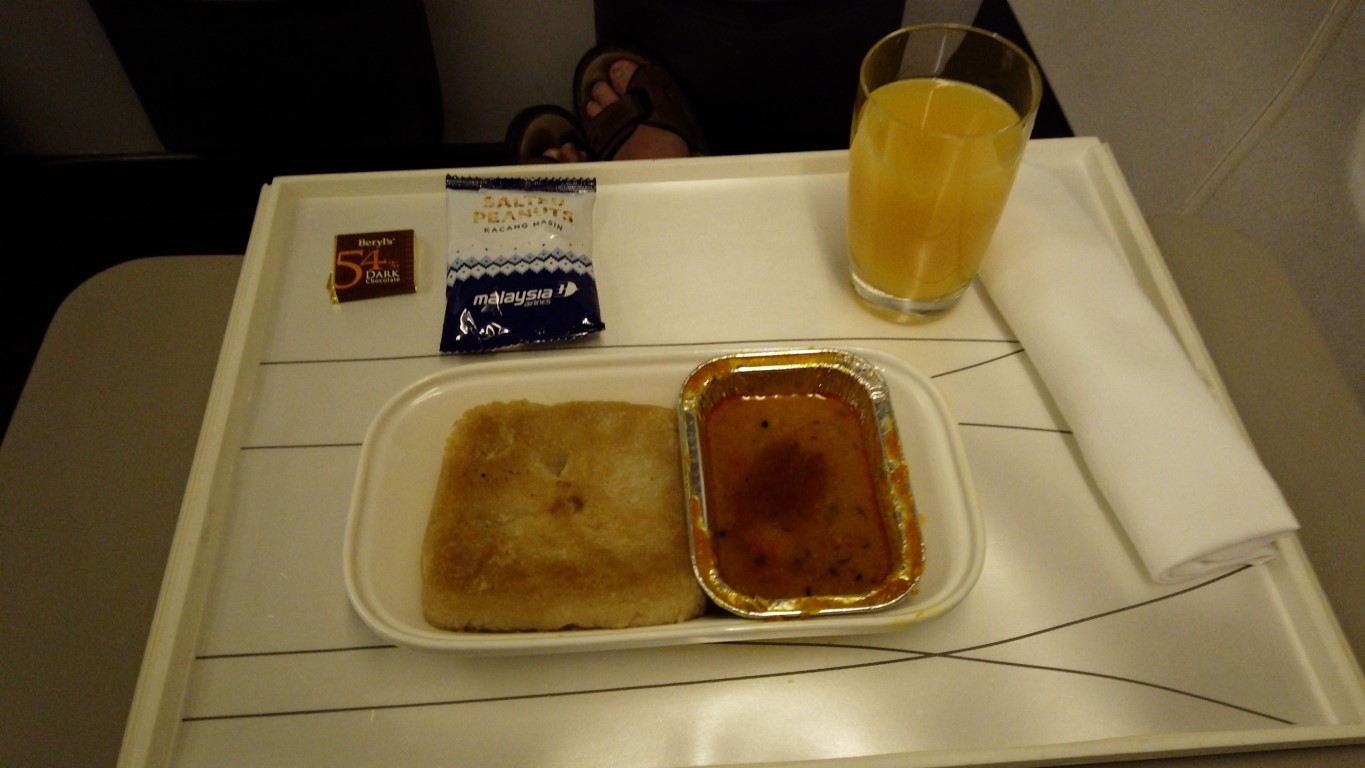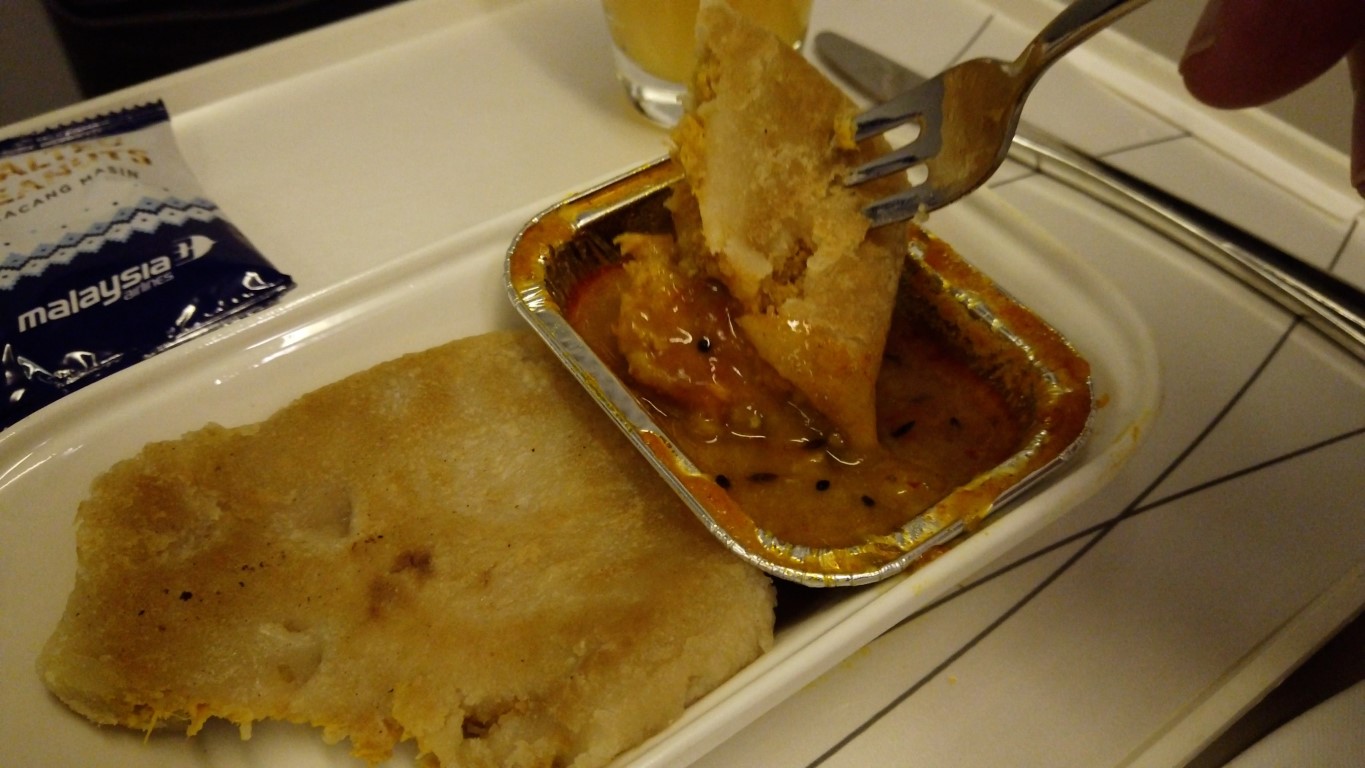 The food I was served on the other Malaysia Airlines Business Class flights was excellent. I had chicken satay on the flight from Sydney to Kuala Lumpur and an Indian Chicken Curry on the flight from Manila but this Martabak was very disappointing.
The service
Malaysia Airlines cabin crew are definitely some of the best in the world. Recently Malaysia Airlines won the Best Customer Experience Awards 2021 by CXP Asia.
The crew were lovely, giving a warm welcome when I got onboard and when serving the meal. Also a friendly farewell as I was getting off the aircraft. They also handed out a Hygiene Kit when I got onboard with face mask and alcohol wipes. They also handed out a hot hand towel before take-off.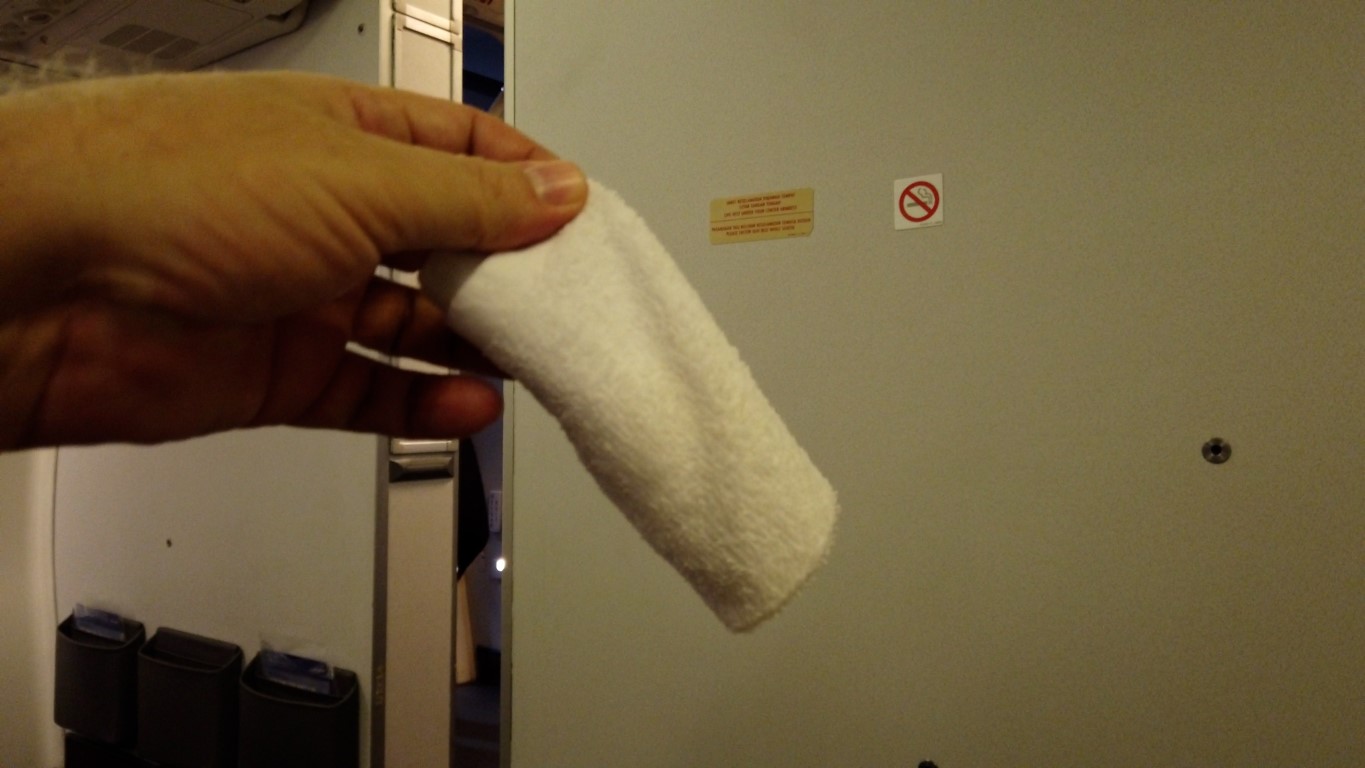 Overall a good flight, just a bit disappointing with the food and no entertainment system.
[do_widget id=wpp-6]