AirAsia AK882 A330-300 Kuala Lumpur to Bangkok Economy Class Flight Review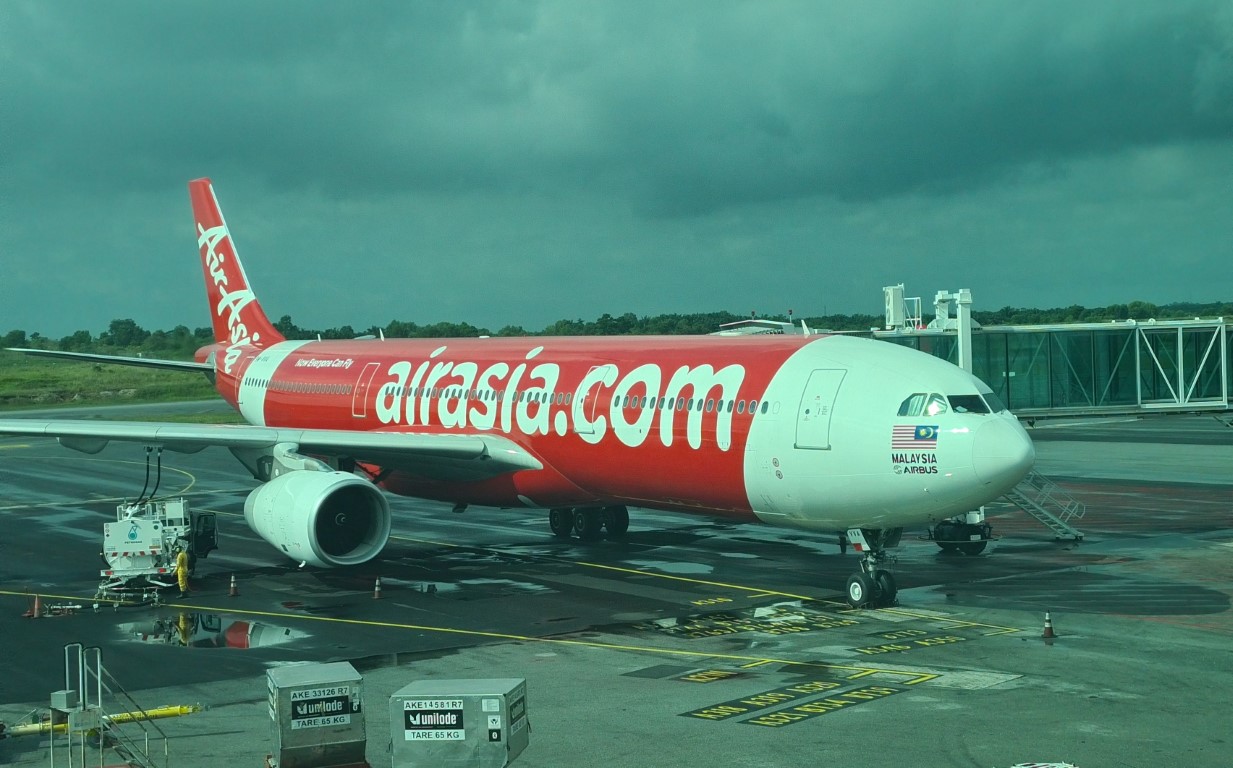 Airline: AirAsia
Flight no: AK882
Route: Kuala Lumpur International Airport (KUL) to Don Mueang Bangkok Airport (DMK)
Aircraft type: Airbus A330-300 Registration:9M-VVA
Flight time: 2 hours 10 minutes
Travel Class: Economy Class
Seat no: 17A Window Seat
This flight on AirAsia from KLIA Kuala Lumpur International Airport goes to Bangkok's 2nd Airport Don Muaeng (DMK), rather than to the main airport Suvarnabhumi Airport (BKK). Don Mueang is used for Regional flights around Asia and LCC Low Cost Carriers (Budget Airlines) like AirAsia. It is still very easy to get from Don Mueang Airport to central Bangkok with plenty of taxis and a train link going to the new Bangkok's Bang Sue Grand Station.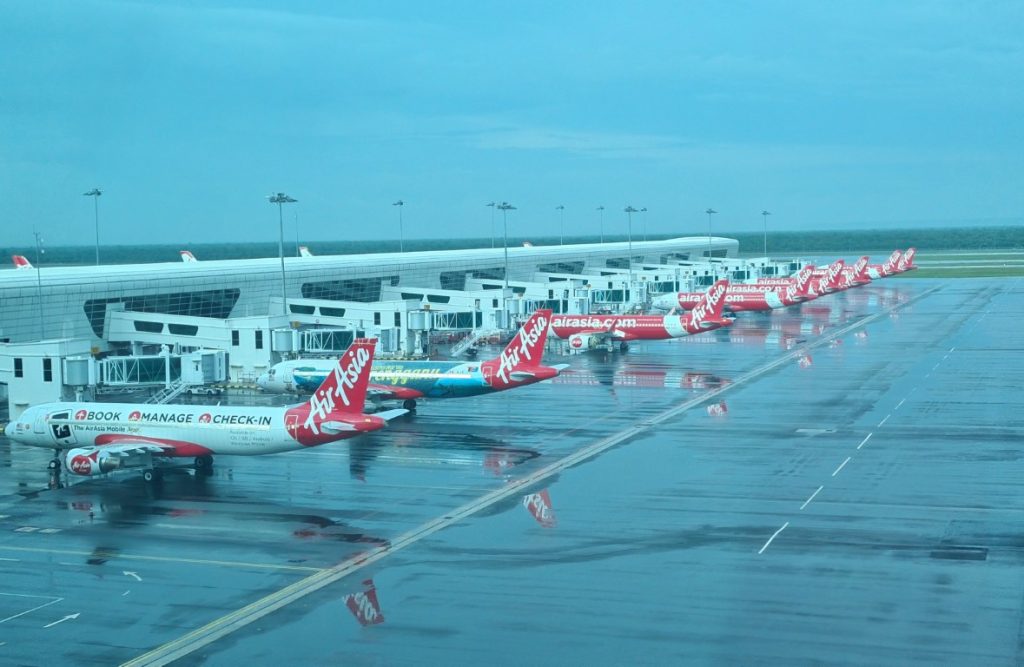 AirAsia has up to 9 flights per day from Kuala Lumpur to Bangkok. You can also fly with other airlines including Malindo Air, Thai Airways and Malaysia Airlines.
AirAsia has some of the cheapest prices for flying around Asia. Prices for this route between Kuala Lumpur to Bangkok start from 364 MYR (Around A$128).
Getting to KLIA Kuala Lumpur Airport
I had flown into Kuala Lumpur early in the morning on a Malaysia Airlines flight from Chennai. I flew into KLIA terminal and just had to get the free shuttle bus to KLIA2 which only takes around 10 minutes.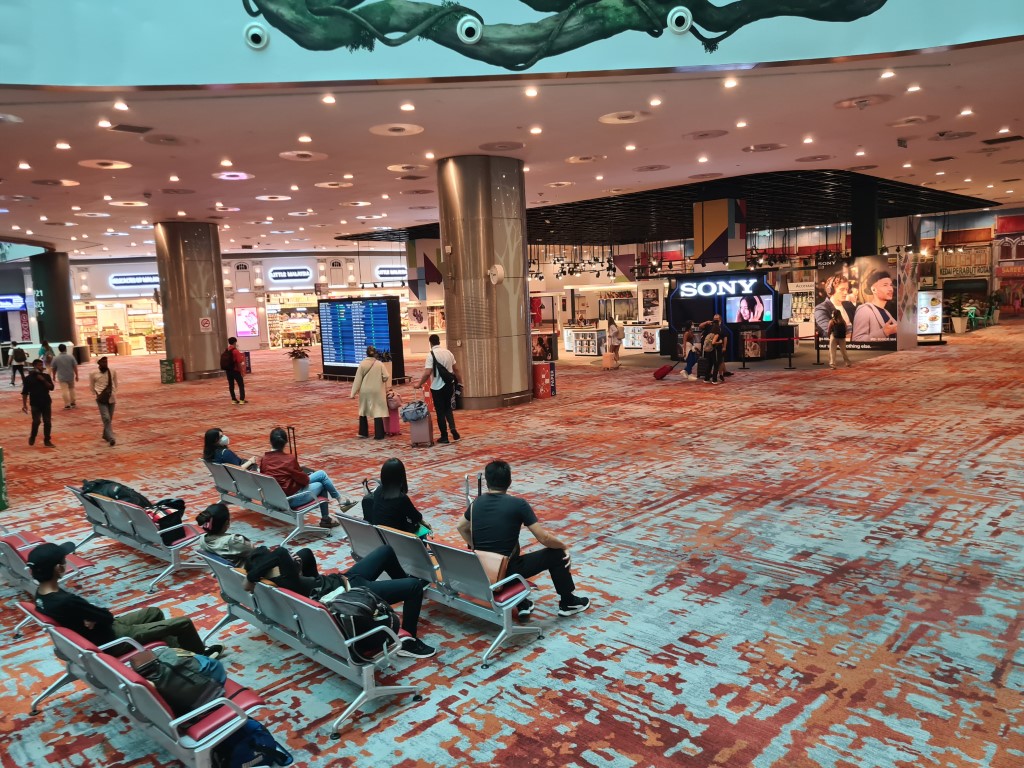 At the Airport KLIA2
The best place to get something to eat at KLIA2 is before you go through security. There are only acouple of small food outlets once you pass through security, but before you pass, next to the Departure Check-in hall there is a huge selection of food outlets. I just enjoyed a coffee at Starbucks as I had pre-ordered a meal for the flight.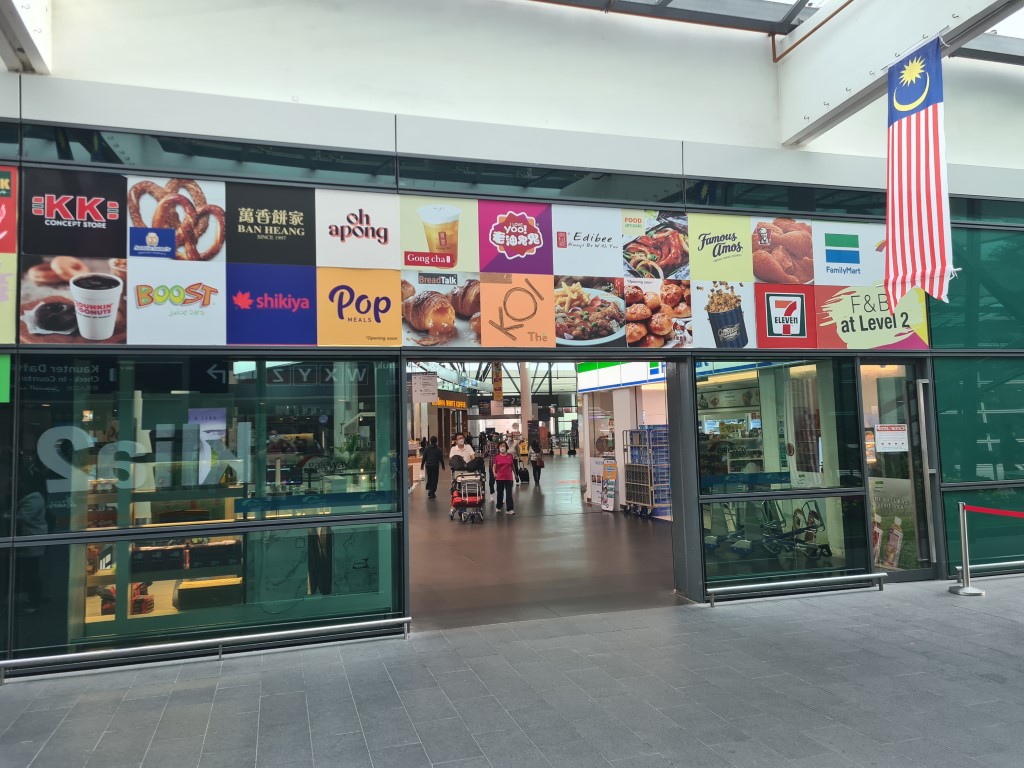 There was a McDonalds past security but this was closed when I was at the airport in July 2022. Not sure if it has re-opened.
On the plane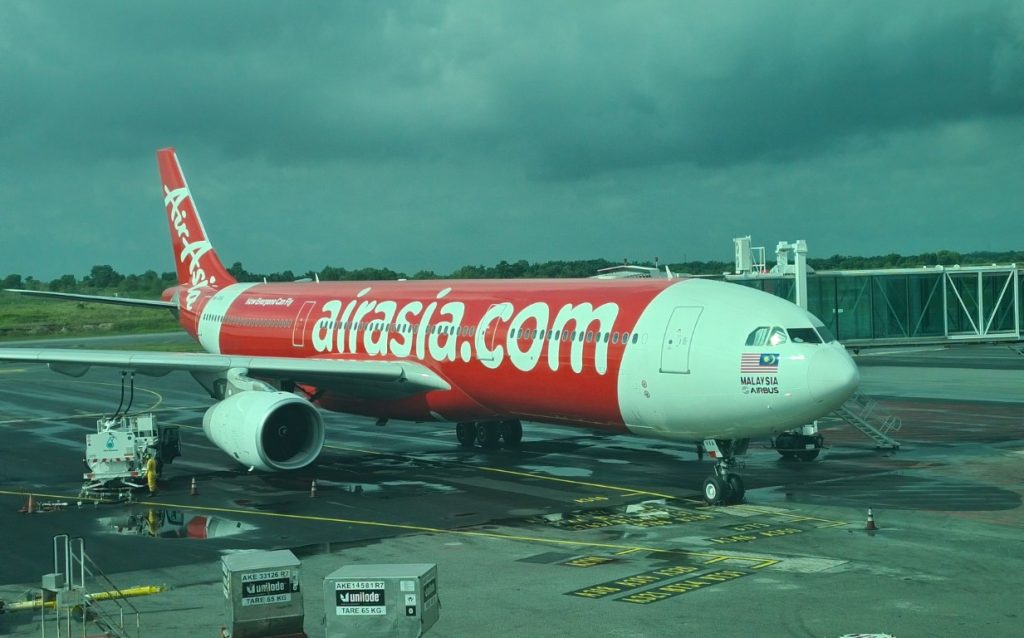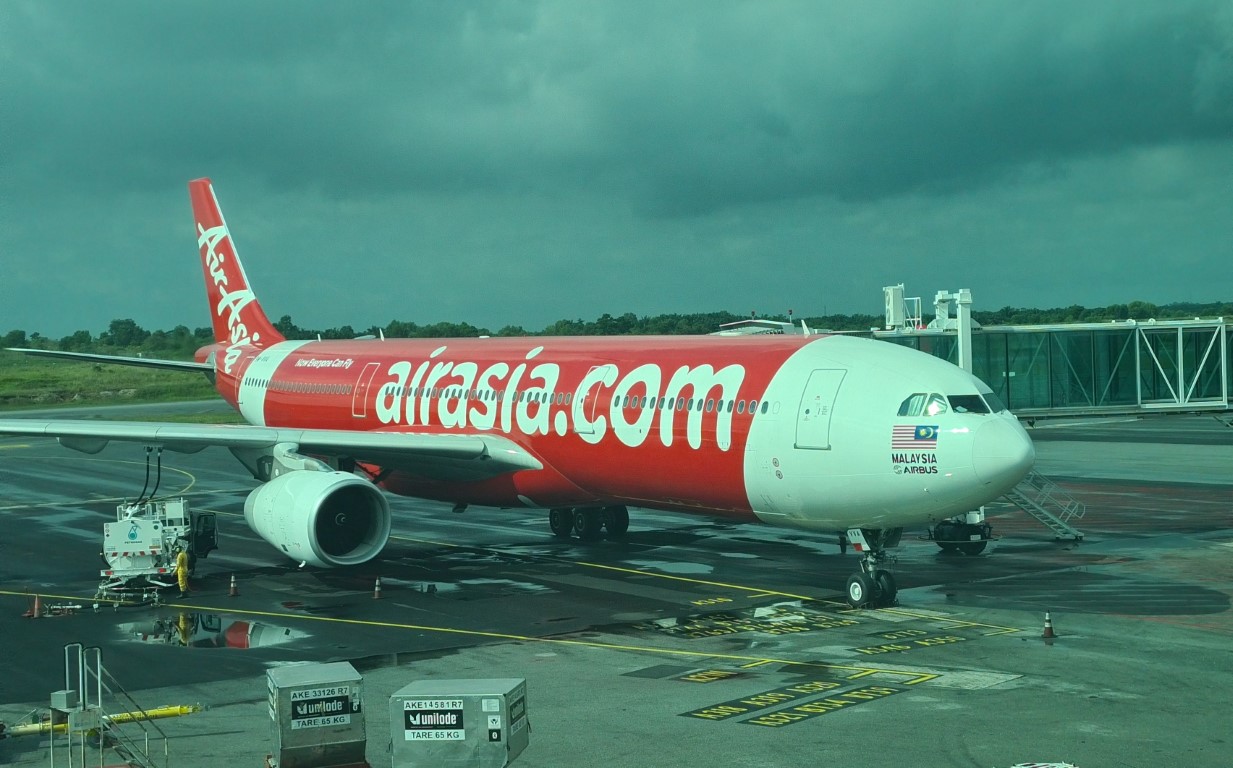 AirAsia's Airbus A330-300s have 2 cabins, 12 total lay flat Business Class seats and 365 standard Economy Seats.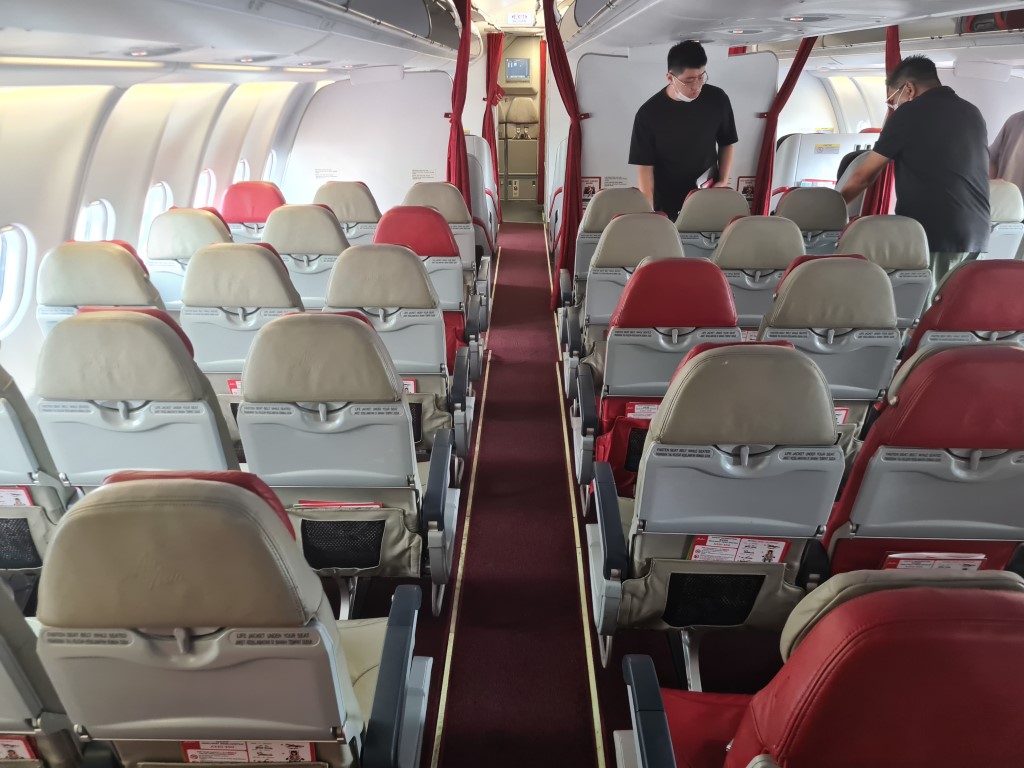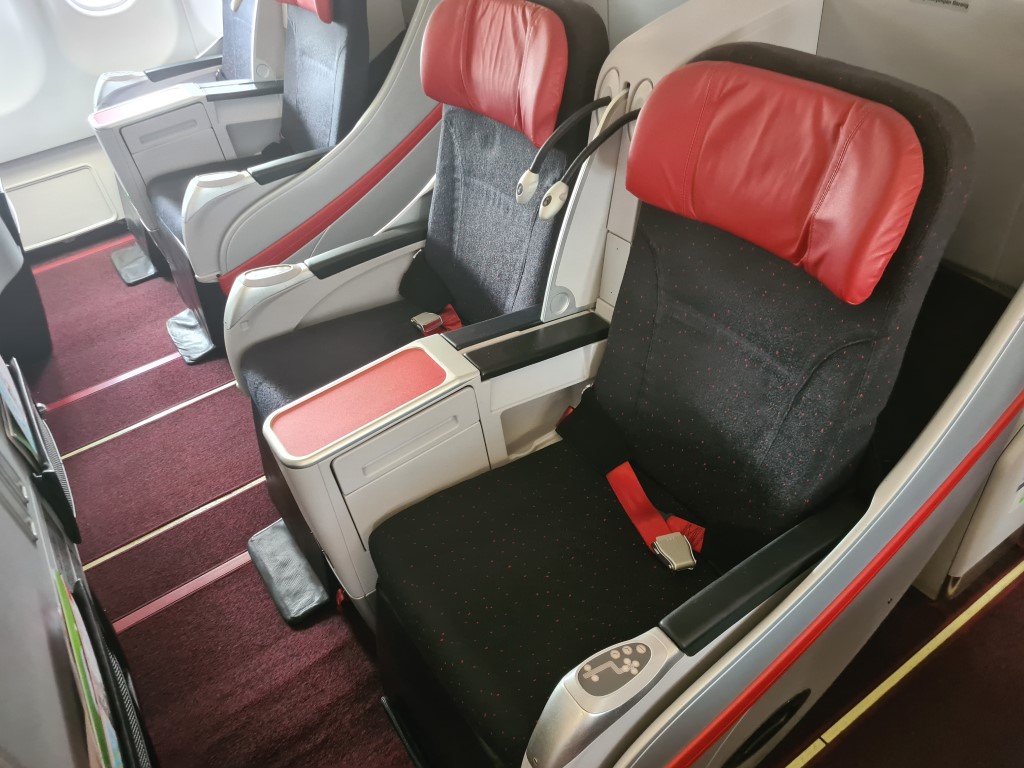 I was seated in the best row of Economy, Row 17 which is the first row of the Economy Class section, with the bulk head in front which separates the section with the Business class area. This row gives you extra legroom at no additional cost.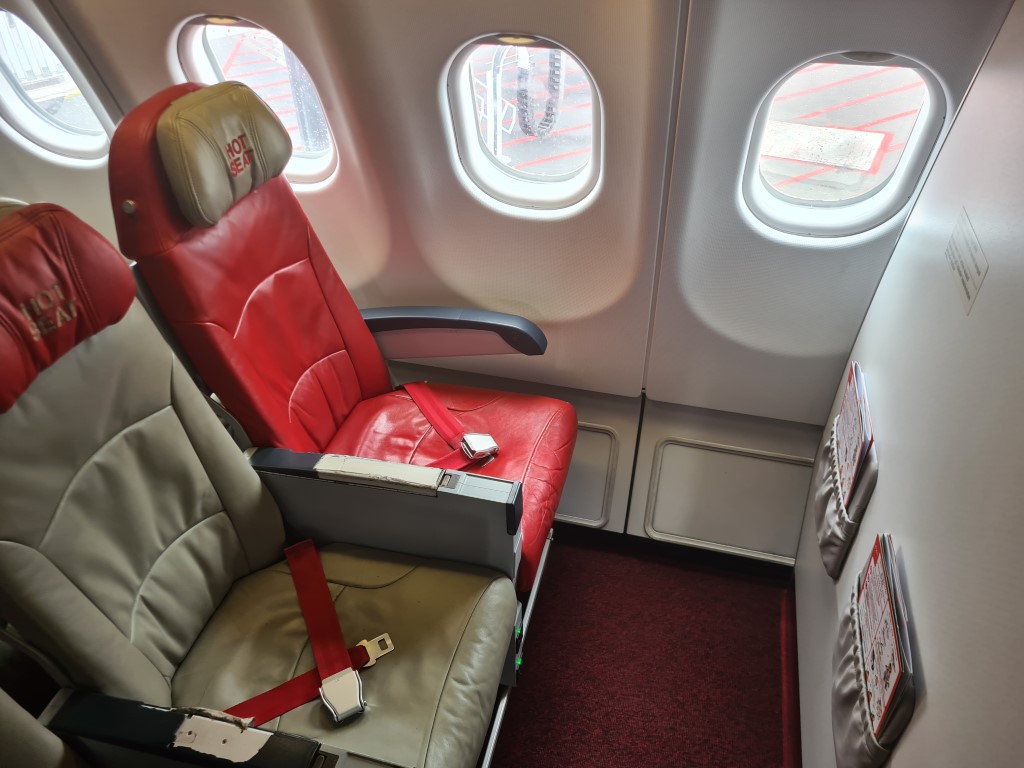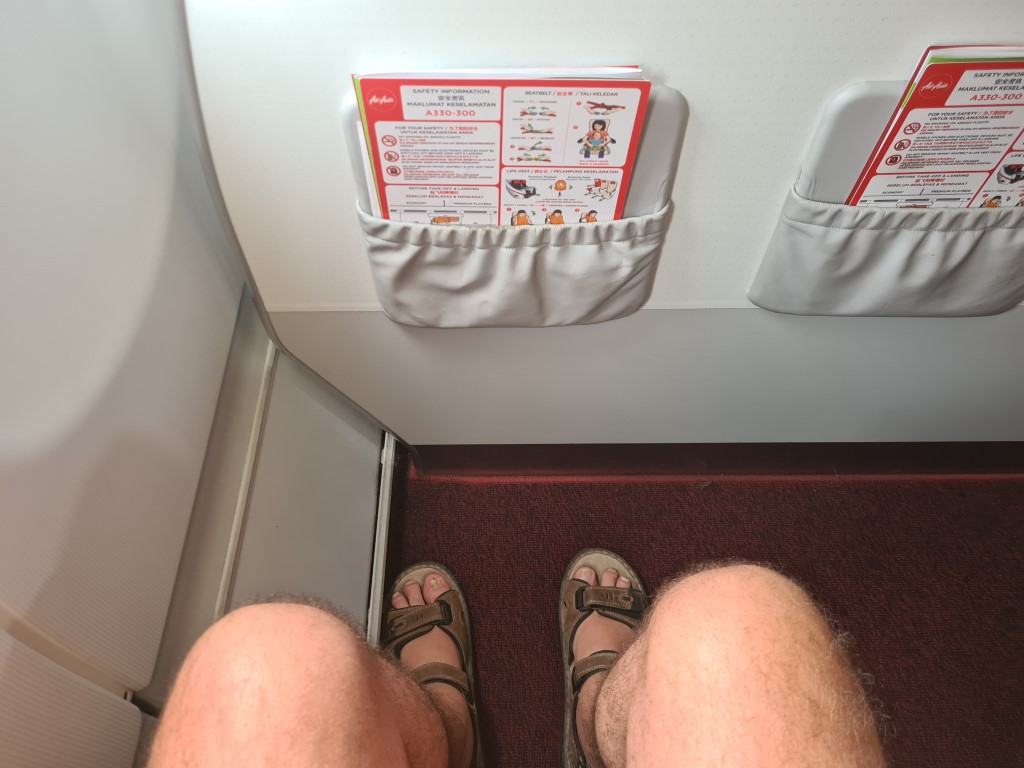 AirAsia have 13 of the Airbus A330-300 in their fleet with an average age of just over 12 years.. The aircraft I had for this flight had rego: 9M-VVA which joined AirAsia in 2015.
Entertainment onboard
As AirAsia is a budget airline so there is no entertainment onboard. No TV screens, no flight map or no Inflight Magazine. I just passed the time by eating my meal and looking out the window for the nice views of the Malaysia and Thailand coastline as we flew up the Gulf of Thailand before tracking inland to land at Bangkok.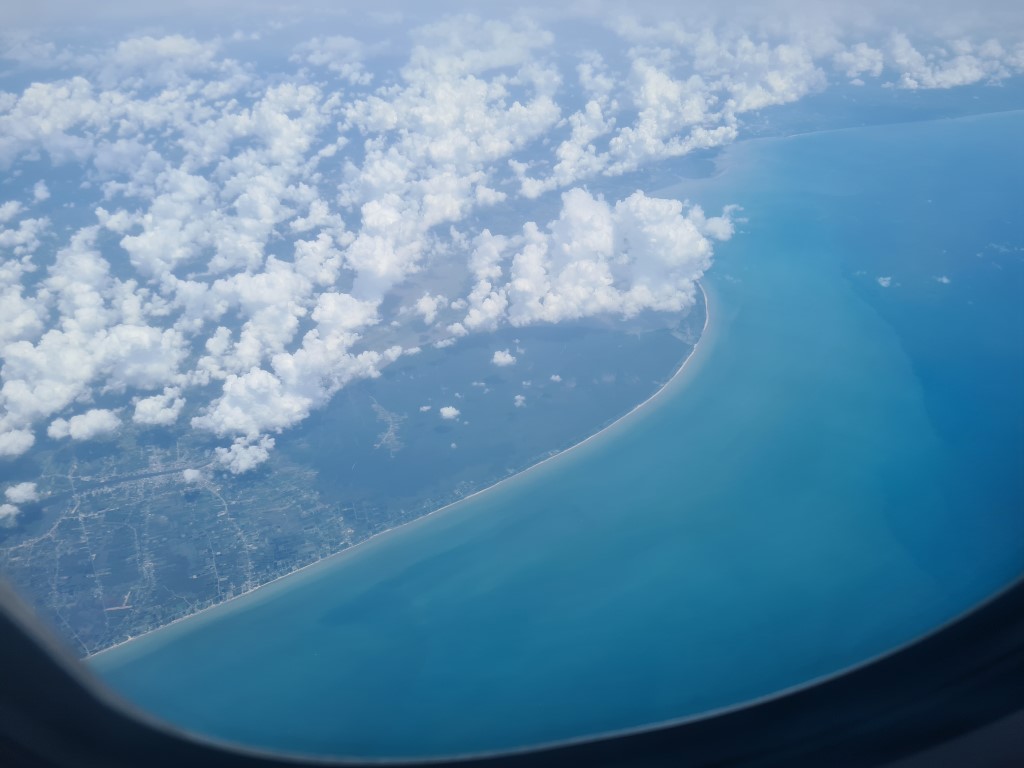 Food on this flight
There is no complimentary food served on AirAsia but there is a food menu in the seat pocket or you can pre-order a meal when you book your ticket on the AirAsia website.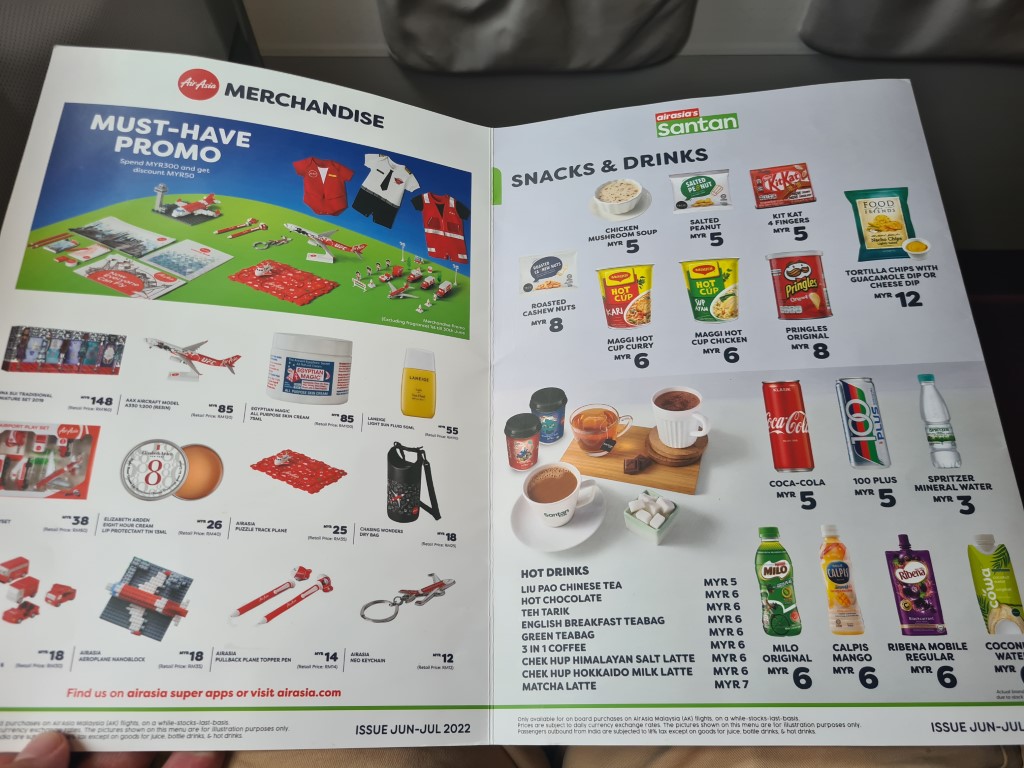 I had pre-ordered the most popular meal a very traditional Malaysian Nasi Lemak. This meal was actually quite good. I little bit spicy but overall a good meal for this short 2 hour flight to Bangkok. It was a little bit spicy which I loved. There was some very spicy sambal which you could mix in with the rice to raise the spiciness level.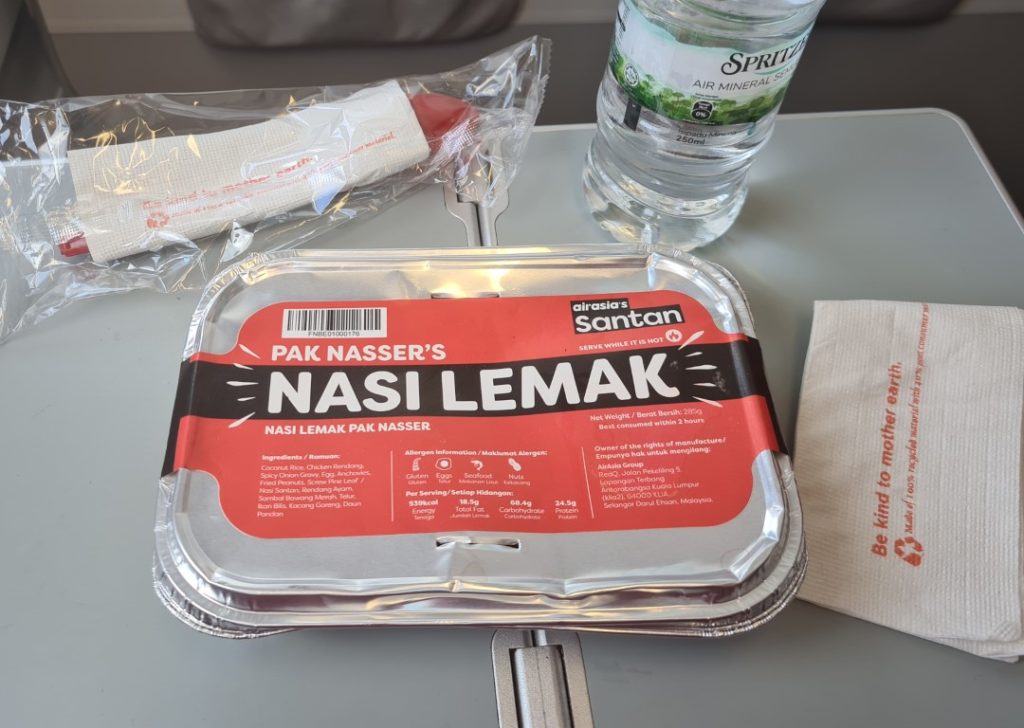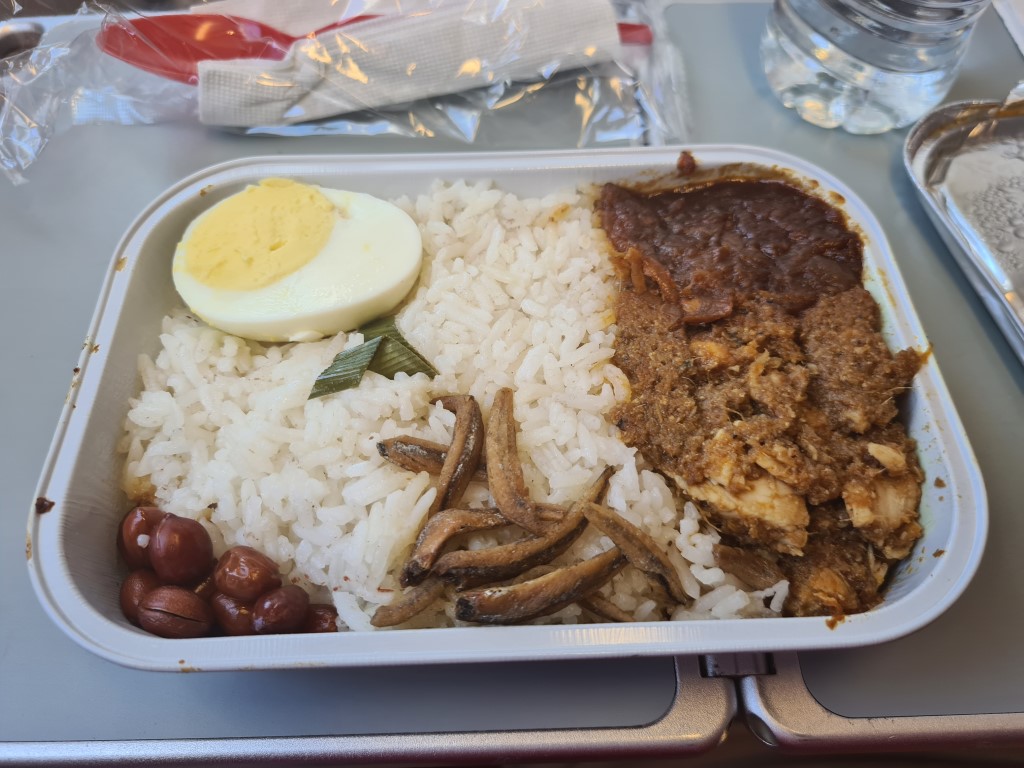 Service
All the staff I interacted with on AirAsia were lovely. Some very nice Asian friendly service. It is only a very short flight so really just had a nice welcome when I boarded and when they brought my meal and collected the rubbish.
Arrival at Don Mueang Airport
As I was at the front of the Economy section, I got off the plane relatively quick. Don Dueang looks like it has had a renovation at the arrival gates but out past security it was looking a bit old and tired.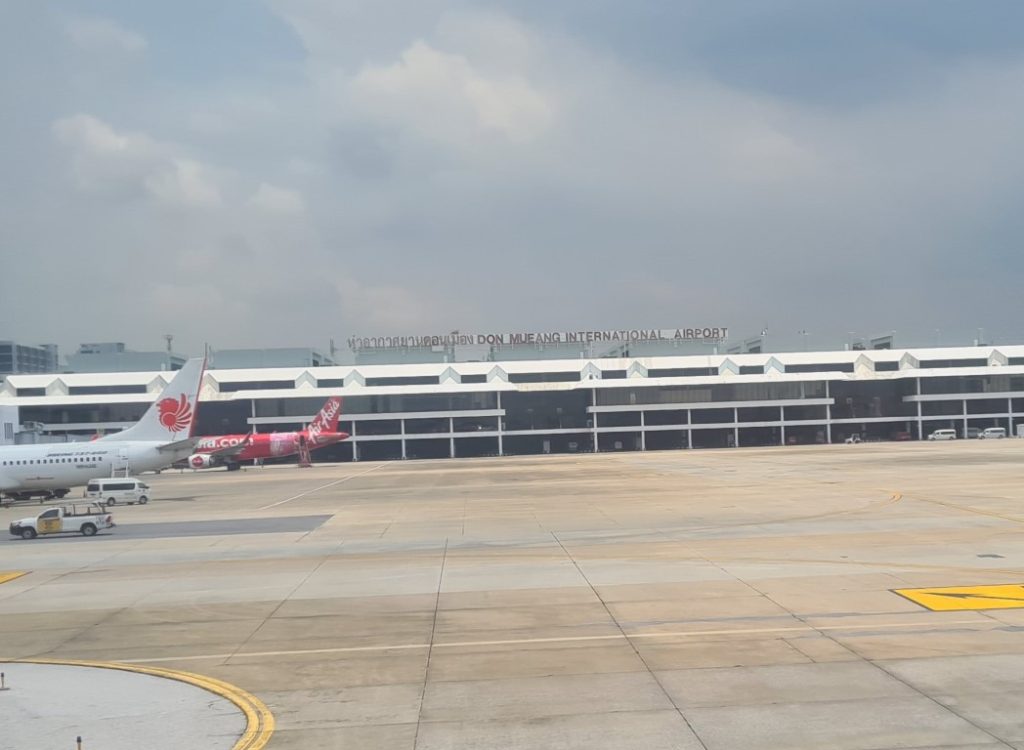 The trip through security was very quick. There were no queues. The security just glanced at my passport, gave it a stamp and waved me past. I was out in 30 seconds. It took about 10 minutes for my bag to arrive at the caroseul and I was out at the taxi stand in no time.