Food you have to try when you visit Bali Indonesia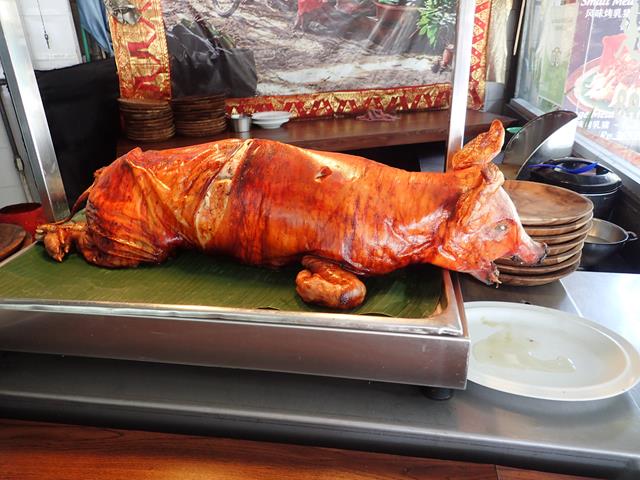 Bali is part of Indonesia and has a great range of your typical Indonesian food like Nasi Goreng (fried rice), Mee Goreng (fried noodles) and Ayam Goreng (fried chicken), though Bali has it's own food specialities. As the majority of people living in Bali are Hindu there is no restriction to eat pork and they have some excellent pork dishes, real bacon for breakfast, not that fake beef bacon or turkey bacon but real pork bacon. As well as pork dishes, the Balinese also specialise in Duck dishes as well. Check out the food you have to try when you visit Bali:
Bebek Goreng – Fried Duck
Bebek Goreng (fried duck) is my favourite Balinese food. Deep fried duck served with rice, sambal and chopped chilli. The duck is really crispy, the skin the best part ofcourse. There are other really good Balinese duck dishes like Bebek Betutu which is traditional Balinese roast duck or Bebek Kuah which is stewed duck or a smoked duck but my favourite is still the Bebek Goreng.
Check out The Best Crispy Duck in Sanur Beach Bali
Babi Guling – Balinese Roast Pork
The best roast pork dish in Bali is the Babi Guling which is baby pig which is roasted over an open flame for 8 hours. The pork gets a delicious pork crackling on the outside and suculent slices of pork which you slice into the pork meat.
Babi Sate – Pork Satay
Sate is a very traditional Indonesian food, skewers of meat coated in a spicy peanut sauce. In other parts of Indonesia, the sate is either chicken or goat meat, but in Bali they use delicious pork to make the sate and rather than the spicy peanut sauce, in Bali the Pork sate is marinated in a spicy chilli paste before being grilled over an open flame. Delicious!
Balinese Pork Spare Ribs
Another of the delicious Balinese pork dishes is the Balinese Pork Spare Ribs. The small chunks of baby back pork ribs are coated in either a mix of spices or glazed in a honey soy and grilled over an open flame. Served with small dishes of sambal and chilli. If you like ribs then you will love the Balinese Pork Spare Ribs.
Balinese Sausages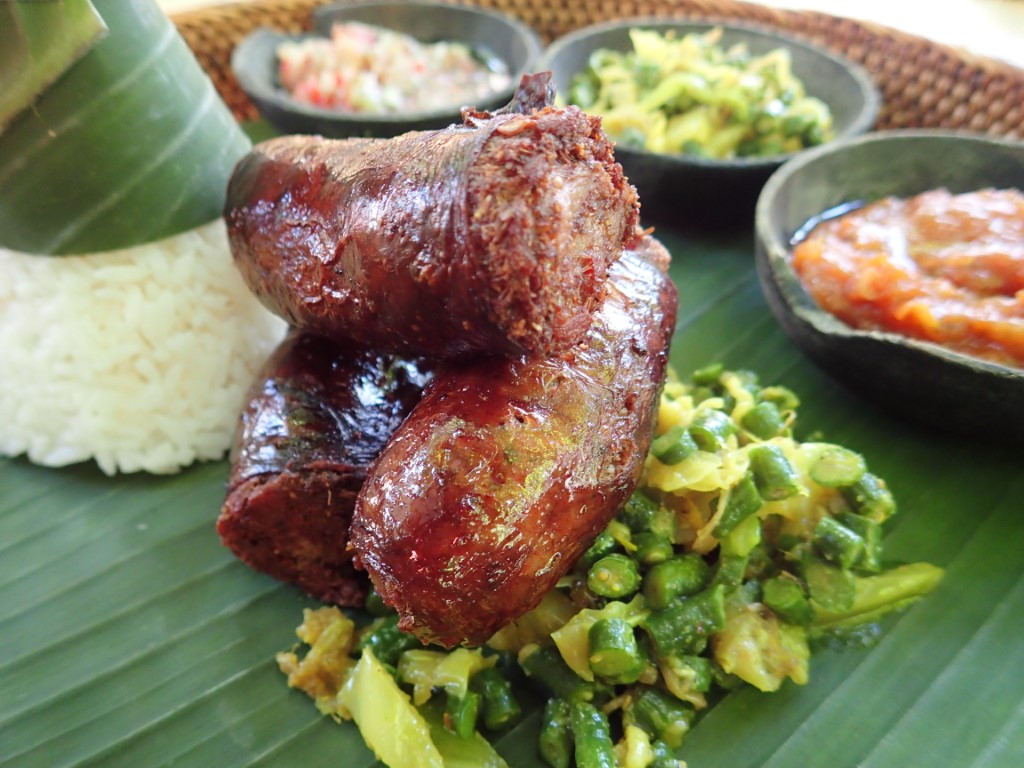 Another excellent Balinese speciality that you have to try is Balinese Sausages called Uratan. These dry pork sausages are mixed with various herbs and spices like turmeric, galangal, ginger and sometimes chillies to make this a very spicy sausage. Usually served with a green bean salad and some additional salad side dishes and rice. If you love a good sausage then you will love these Balinese Pork Sausages.
Surabi Coconut Pancakes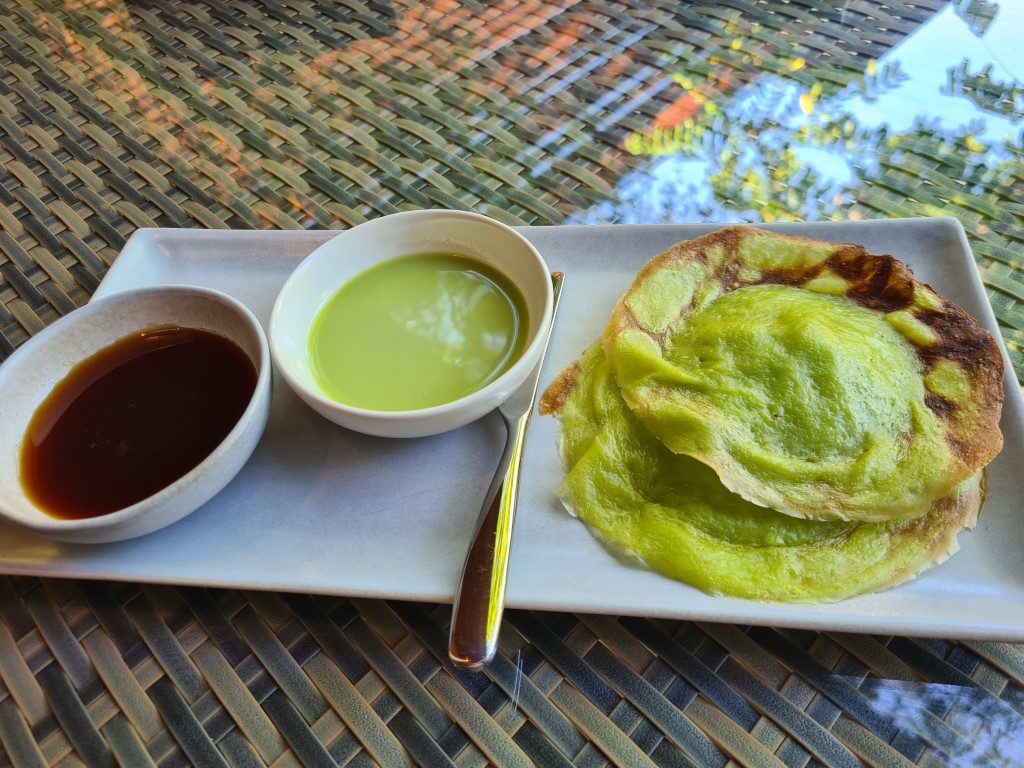 For the sweet tooths, you have to try the Surabi Coconut Pancakes (also called Serabi or srabi). These bright green pancakes get their colour from Pandan. With delicious young coconut inside the pancakes they are usually served with a very sweet palm sugar sauce and a pandan sauce which makes this extra sweet. These can be eaten anytime but generally eaten at breakfast time.
Check out the most popular articles about Bali on this site:
[do_widget id=wpp-8]