Buffet Breakfast at Doubletree by Hilton Hotel Cairns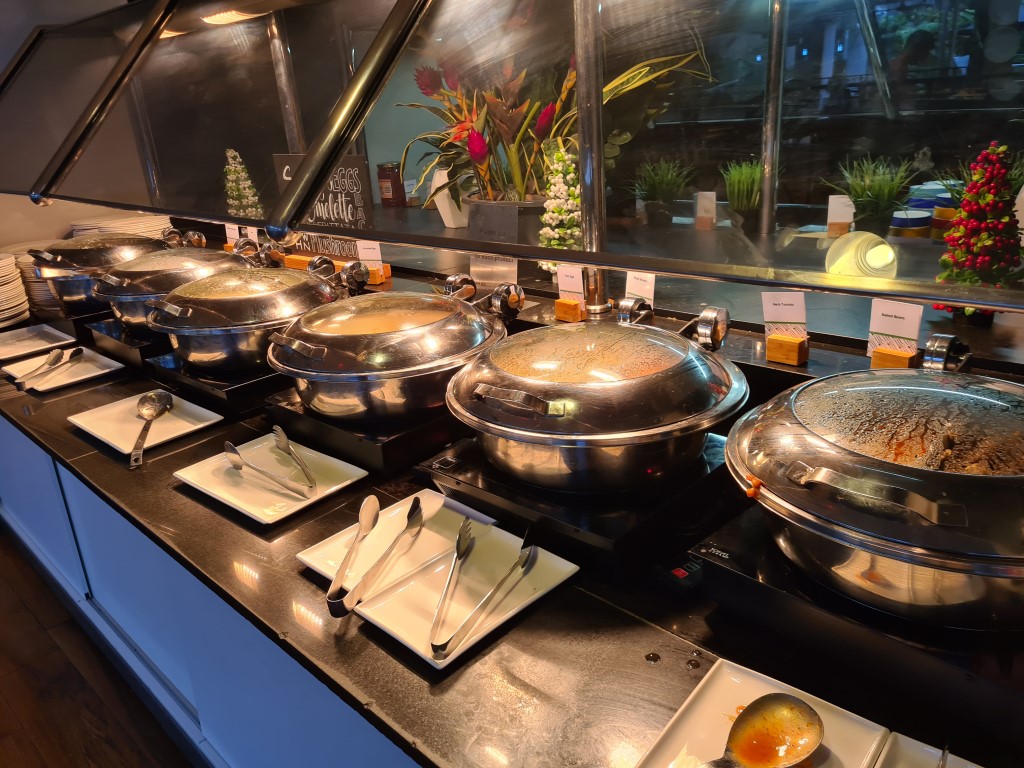 Buffet Breakfast is served in the Atrium Restaurant at the Doubletree by Hilton Hotel in Cairns between 6.30am – 9.30am. The Buffet costs $26 for a Continental Breakfast (everything except the hot food). The full buffet costs $36 which includes everything on the multiple food stations including the hot food section.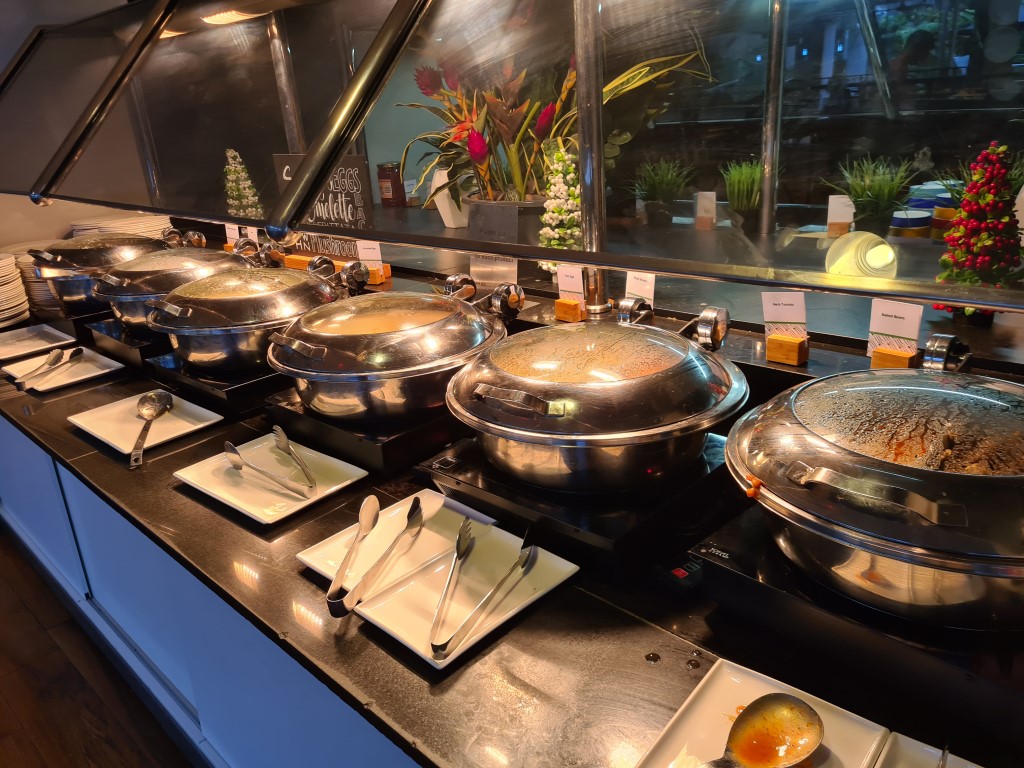 I stayed at Doubletree by Hilton Cairns in December 2022. I went in on the first morning to check out the buffet. I am not a big fan of paying for a buffet breakfast. There are usually cheaper options to get breakfast at cafes close by to the hotel. If breakfast is including then I love a good buffet breakfast but if I am paying for it I don't think I ever get good value out of it. I paid the $26 for the continental breakfast and only had 2 slices of toast, a muffin, a glass of orange juice and a coffee. Definitely not worth $26. Check out restaurants close by to the Doubletree by Hilton Hotel in Cairns.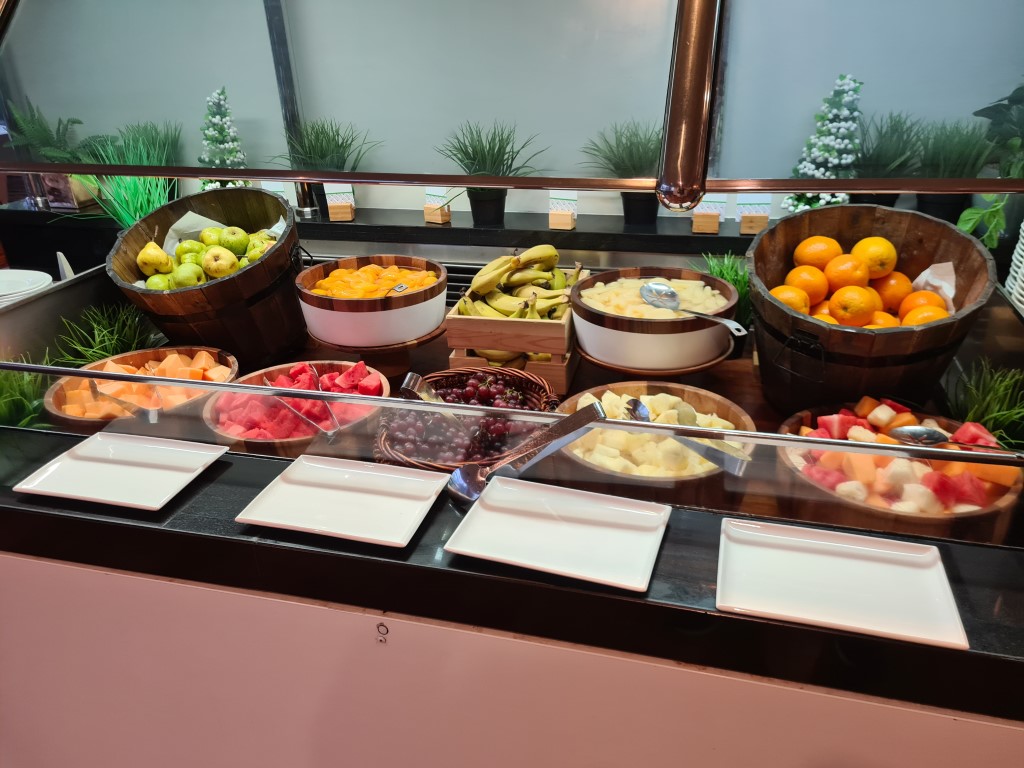 If you've got a big appetite then this is a very good buffet with multiple food stations including breads, pastries and muffins, a salad bar with cold meats, a fresh fruit station, loads of breakfast cereals and yoghurts and a hot food station with all the usually sausages, bacon, scrambled eggs, baked beans and grilled tomatoes. They also got a machine which makes freshly cooked pancakes.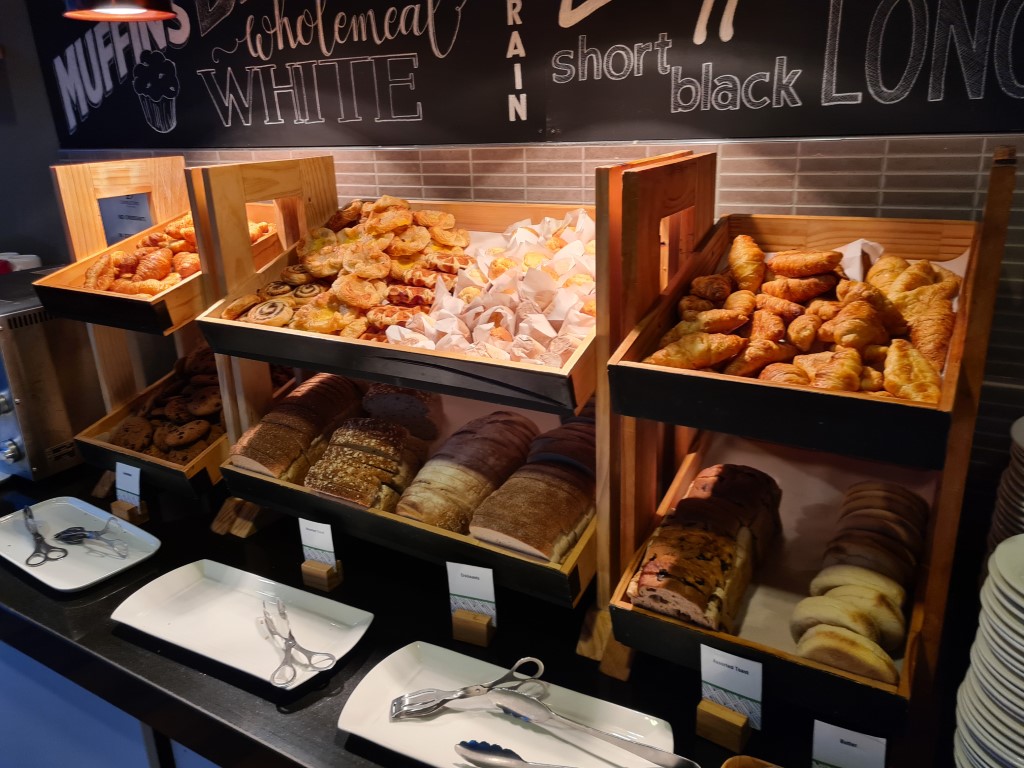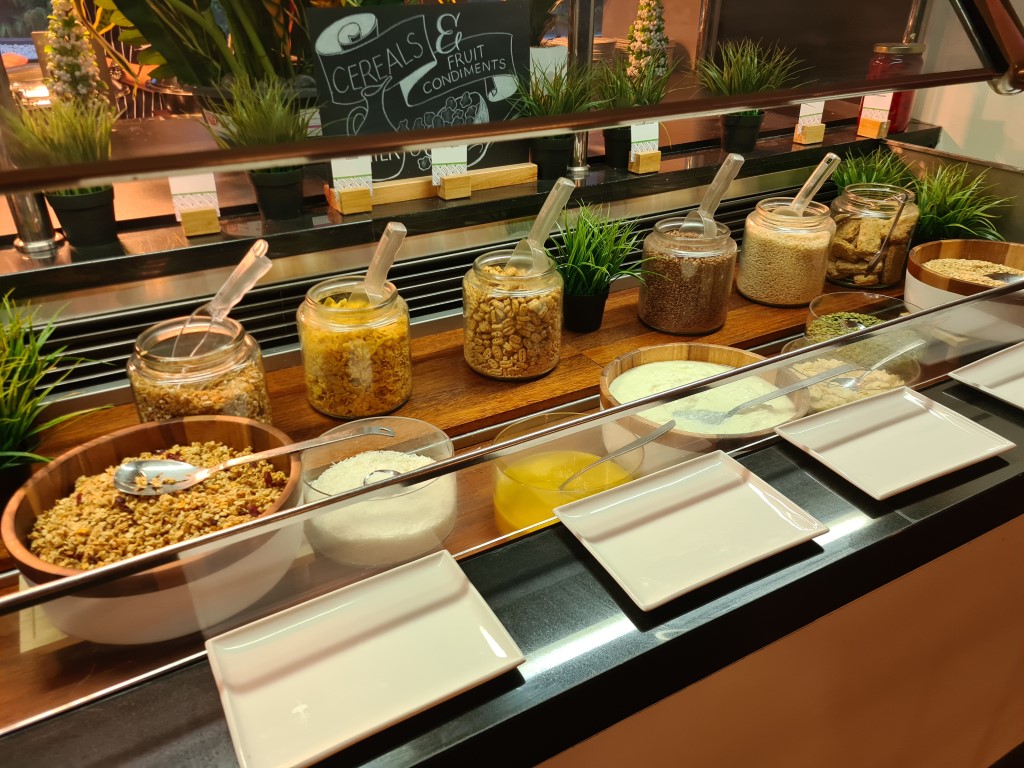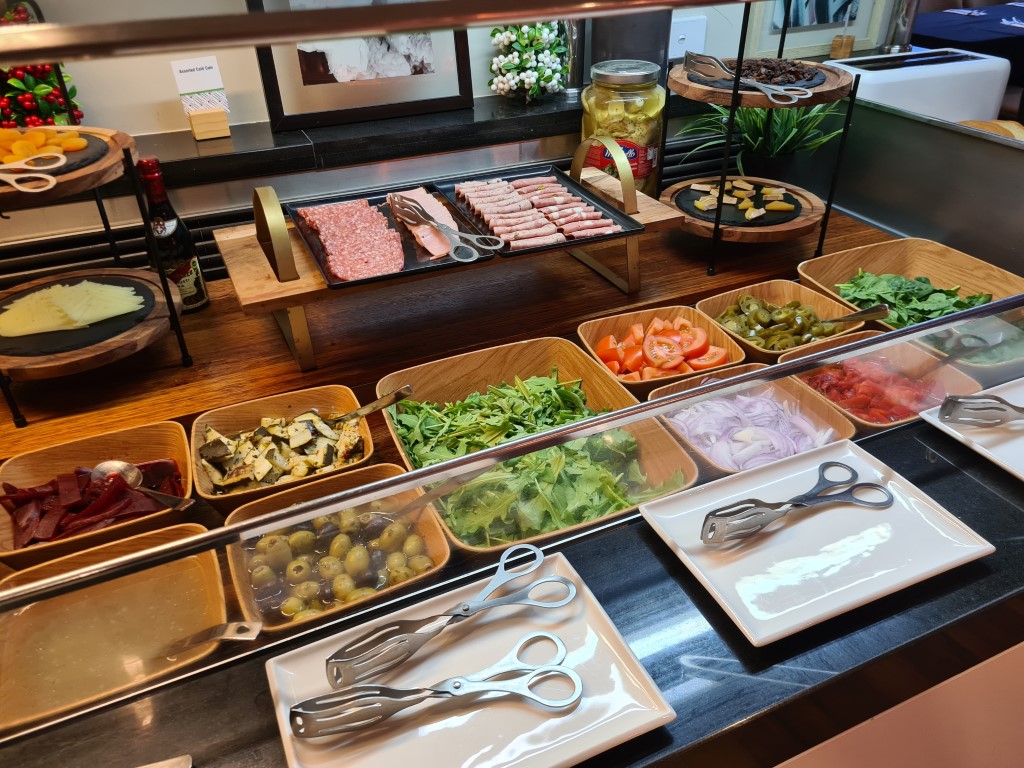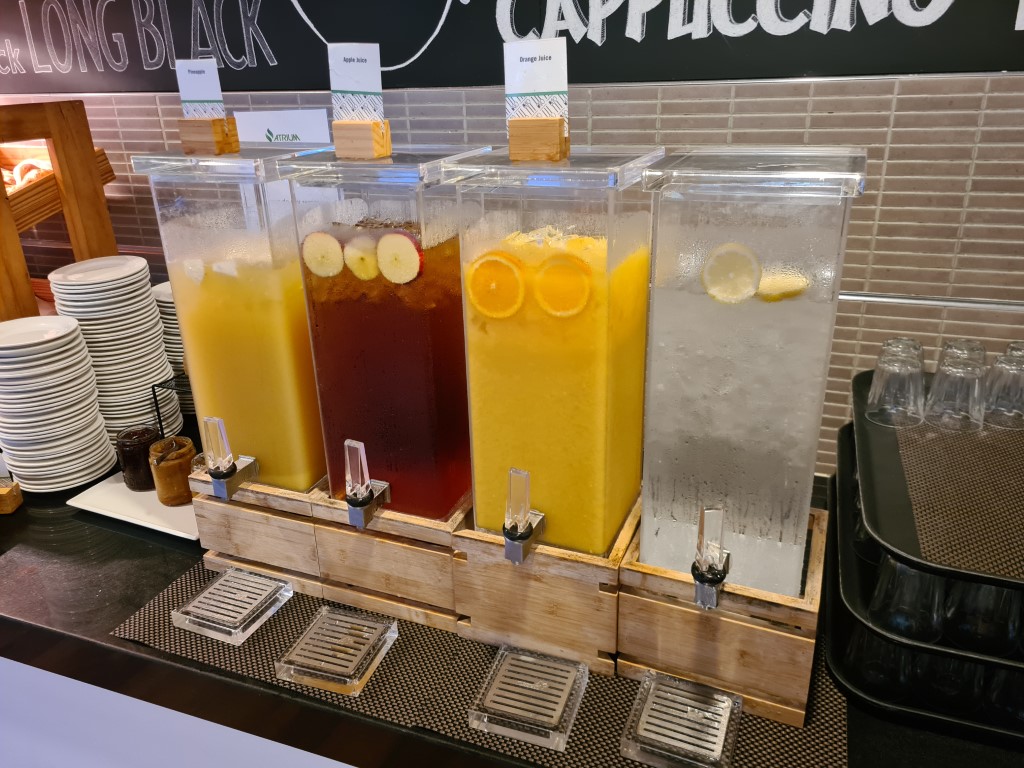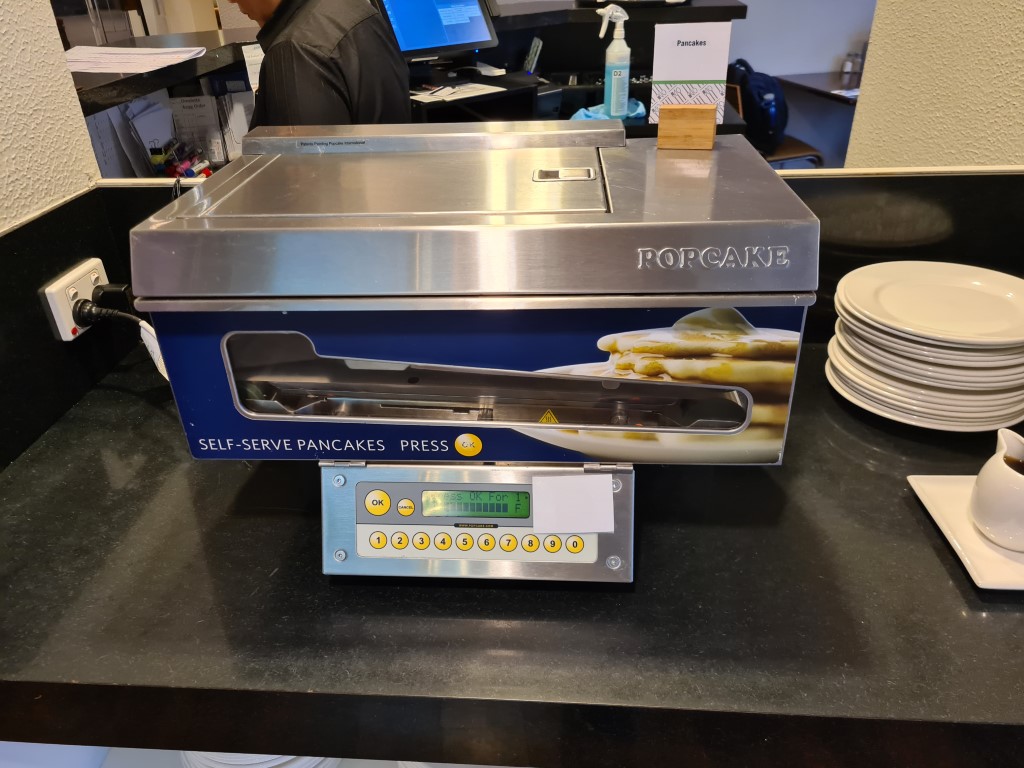 I stayed at DoubleTree by Hilton in Cairns for 8 nights in December 2022. I was impressed with the hotel but only got to the buffet breakfast once. Most other mornings I went over to Muddy's Cafe , which is only 350 meters along the Esplande from the hotel. At Muddy's I would either get a bacon and egg roll or just toast with a coffee. This is a much cheaper option for breakfast than a hotel buffet.
Check out the location of the Doubletree by Hilton Hotel in Cairns: