Recommended Restaurants Walking Distance from Doubletree By Hilton Hotel Cairns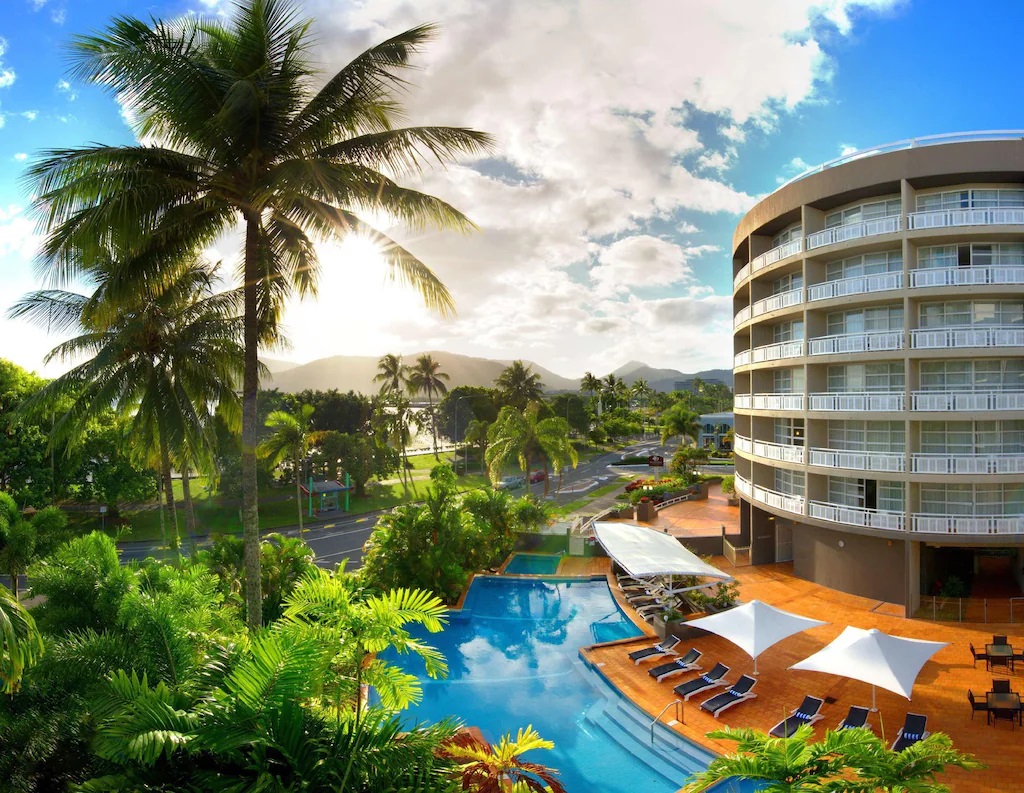 Doubletree by Hilton Hotel in Cairns is a very nice 4.5 star hotel located at the northern end of the Cairns Esplanade waterfront. The Doubletree has 2 of it's own restaurants, The Atrium Restaurant is at the front of the hotel, next to the reception area and is where the buffet breakfast is served. Out the back of the hotel grounds is Vine Room which is open in the evenings serving a good range of Tapas plates.
There are also loads of great restaurant walking distance from the Doubletree by Hilton in Cairns. Check out these restaurants which are sorted by top recommendation, rather than distance:
Dundees At The Aquarium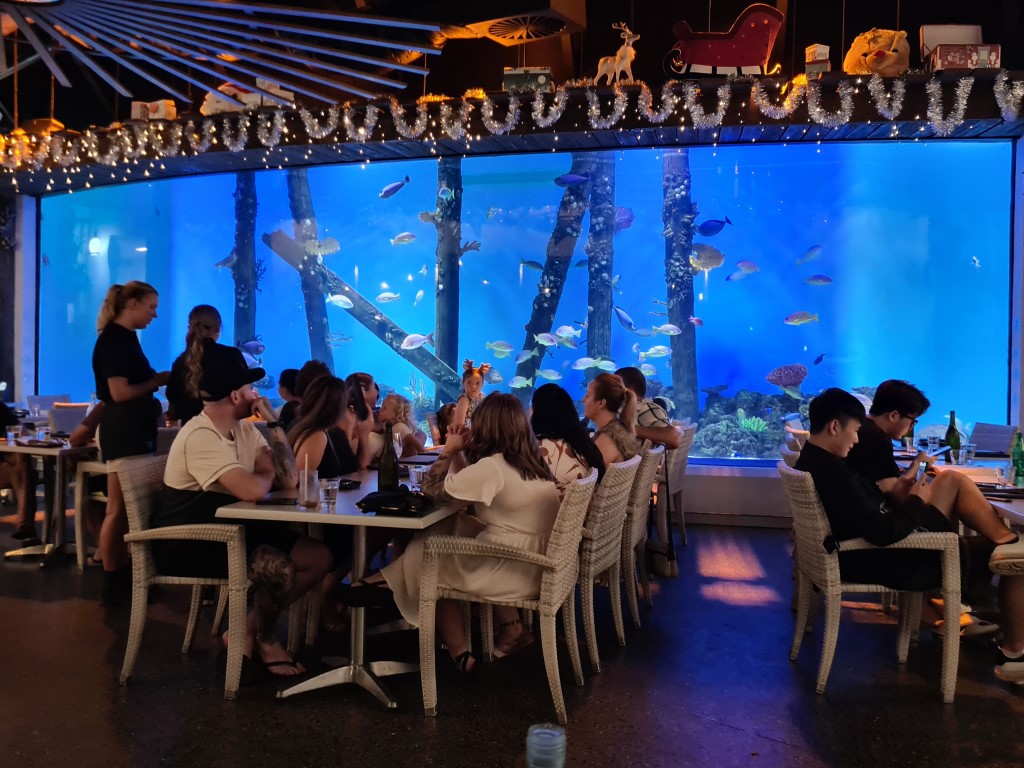 My top recommendation and also one of the closes restaurants, diagonally across the road from the DoubleTree, so just 1 minutes walk from the hotel. Dundees At The Aquarium is a Fine Dining restaurant serving a selection of Australian cuisine. Prices are not cheap here so probably a good restaurant for a special occasion, or any occasion you want some delicious food.
Read more about Dundees At The Aquarium
Best Cafe in Cairns – Muddy's Cafe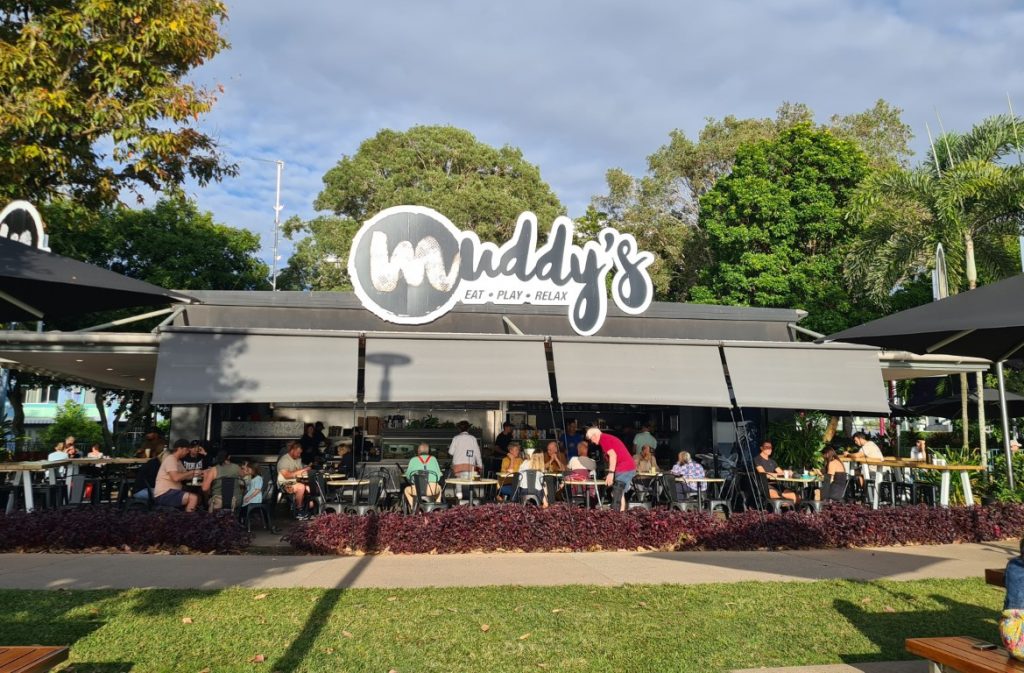 350 meters along the Esplanade Boardwalk you will find the best cafe in Cairns – Muddy's Cafe. Located right across from the Cairns Waterfront, this cafe is the best place to come for breakfast. They also open for lunch and dinner. Breakfast time it gets packed so best to get in early or phone and make a reservation.
Read more about Muddy's Cafe in Carins
Great Pub Food at the Cairns RSL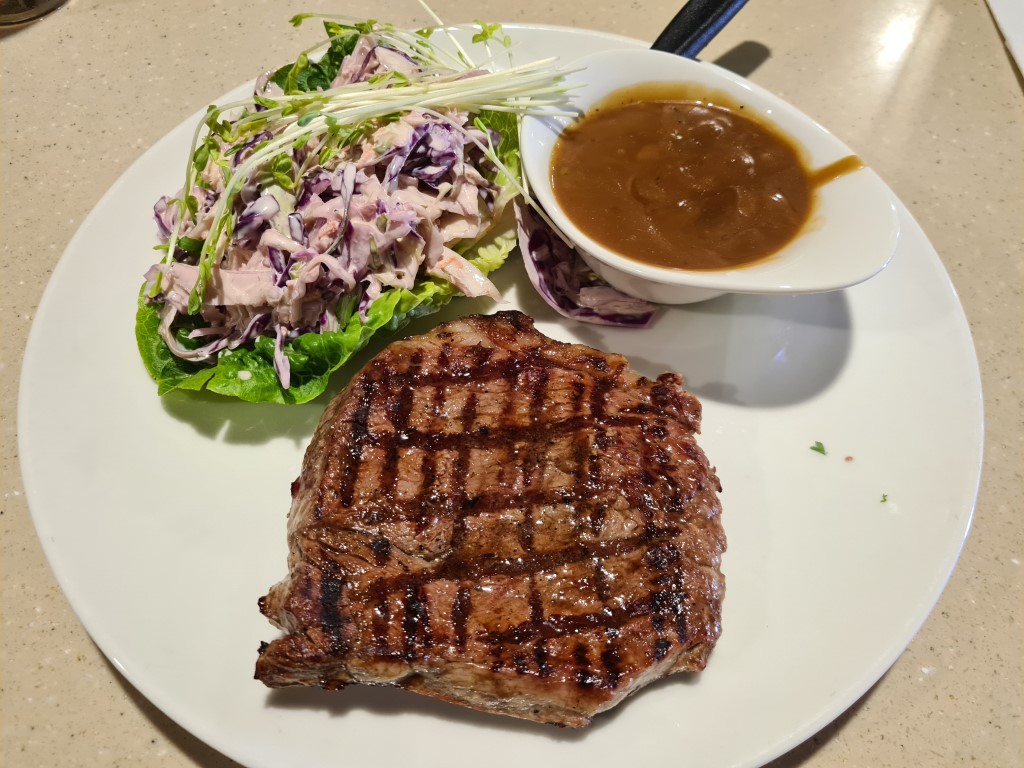 If you looking for some cheap eats and great pub food, then right across the road on the Esplanade (waterfront side of the hotel) is the Cairns RSL Club which has an awesome Bistro serving up a great selection of Burgers, Pizza, Chicken Schnitzel and Roast dinners. I got in there 2 times to have a steak and a chicken schnity. Good value and great tasting food.
Read more about the pub food at Cairns RSL
Bagus Cafe – Indonesian Food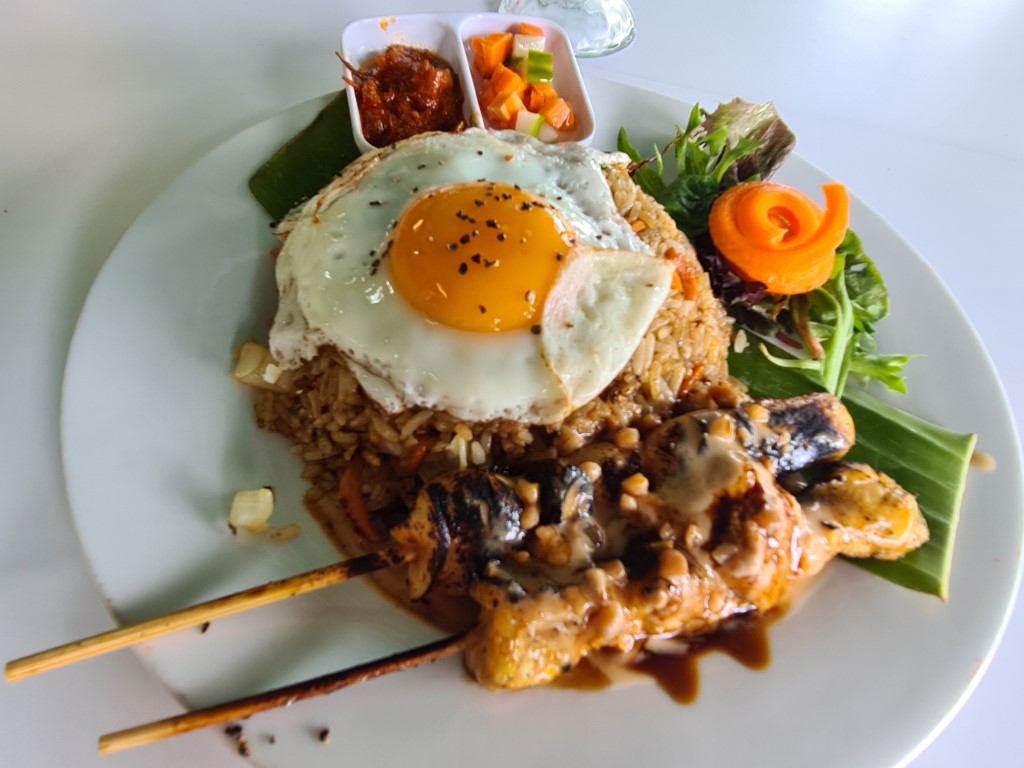 Just 350 meters up the Esplanade is a great little hole in the wall restaurant serving excellent Indonesian food called Bagus Cafe. I went in for their most popular dish, the Nasi Goreng Fried rice with chicken satay and was very impressed. Cheap food and very tasty. If you love spicy Indonesian food, this place is a must visit during your stay in Cairns.
Read more about Bagus Cafe Indonesian Food
Good Yum Cha Dim Sum at Treasure Court Chinese Seafood Restaurant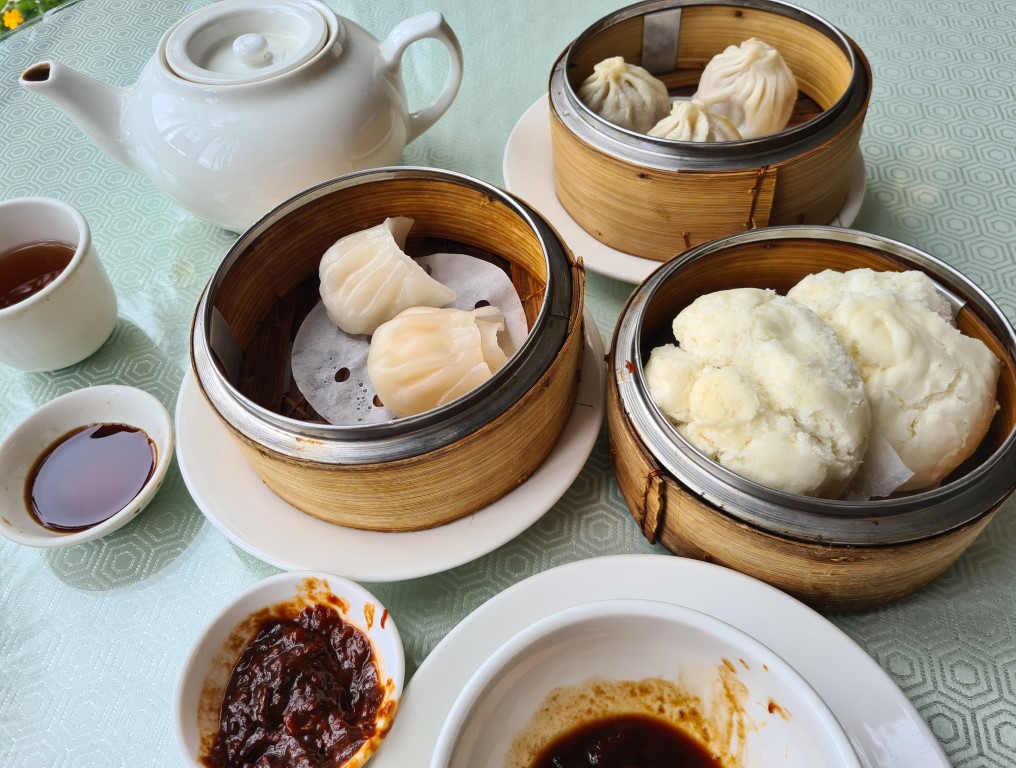 Just opposite the Cairns Aquarium, 150 meters away from the front of the DoubleTree by Hilton Cairns, is a very good Chinese restaurant serving Cantonese food. They have al a carte in the evening and at lunch time they serve Yum Cha Dim Sum. I went in and had an excellent feed of my favourite Yum Cha dumplings. Reasonable prices, good quality food.
Read more about the Yum Cha at Treasure Court Chinese Restaurant
Best Burgers in Cairns at Hello Harry – The Burger Joint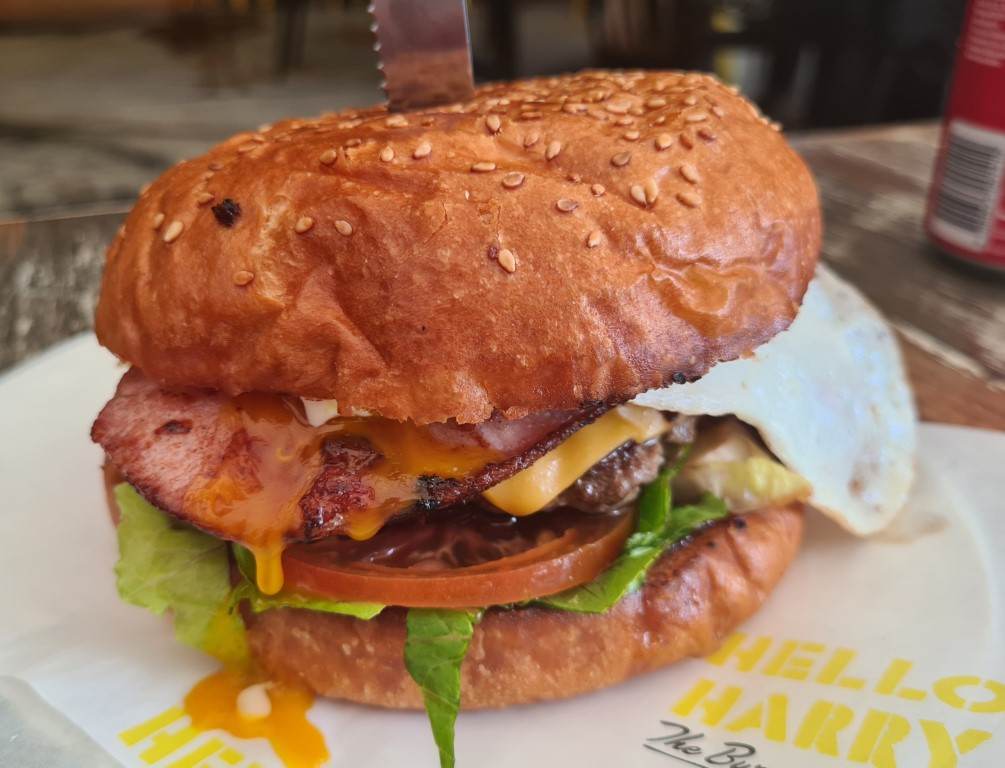 350 meters down the Esplanade you will find Hello Harry – The Burger Joint which serves up the best burgers in Cairns. Burgers start from $16. These are big juice burgers. I went for the Aussie Burger with beetroot and a fried egg. So good!
Read more about Hello Harry – The Burger Joint
Great Italian Food at Villa Romana Trattoria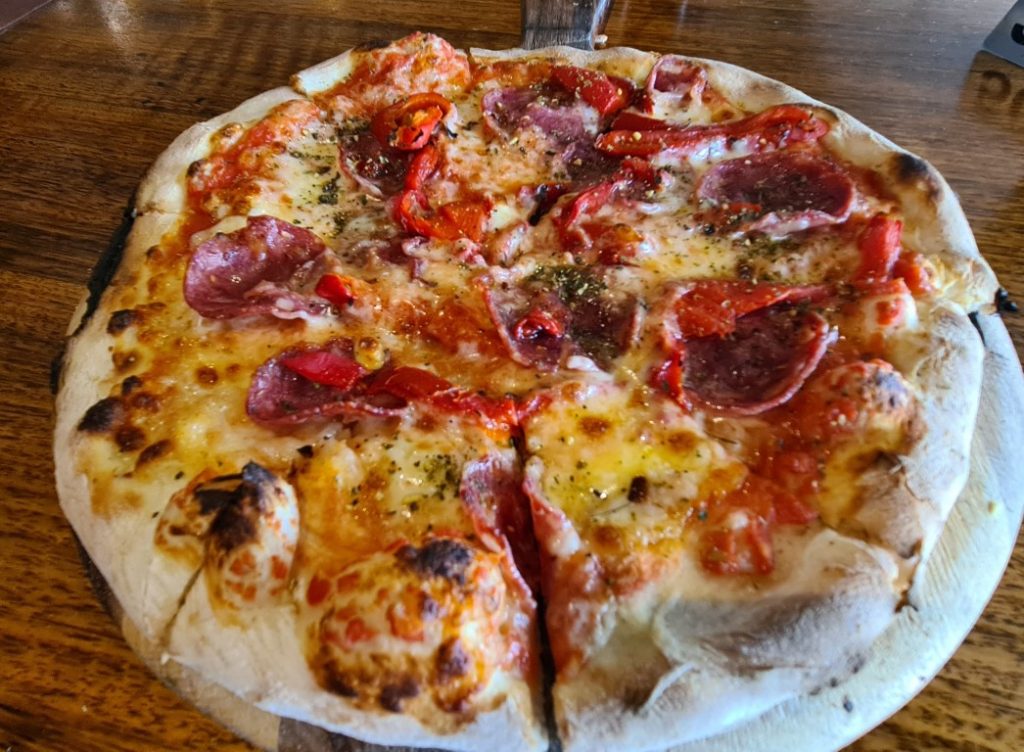 Open for breakfast, lunch and dinner, Villa Romana Trattoria Italian Restaurant is located just a little bit further down past Hello Harry – The Burger Joint, just 400 meters from the Doubletree by Hilton Cairns. I got in for lunch and had the tasty pizza in the picture above, also went there for breakfast 1 morning and had their traditional bacon and eggs. Delicious food!
Read more about Villa Romana Trattoria Italian Restaurant