Delicious Banh Mi Vietnamese Bread Roll in Cairns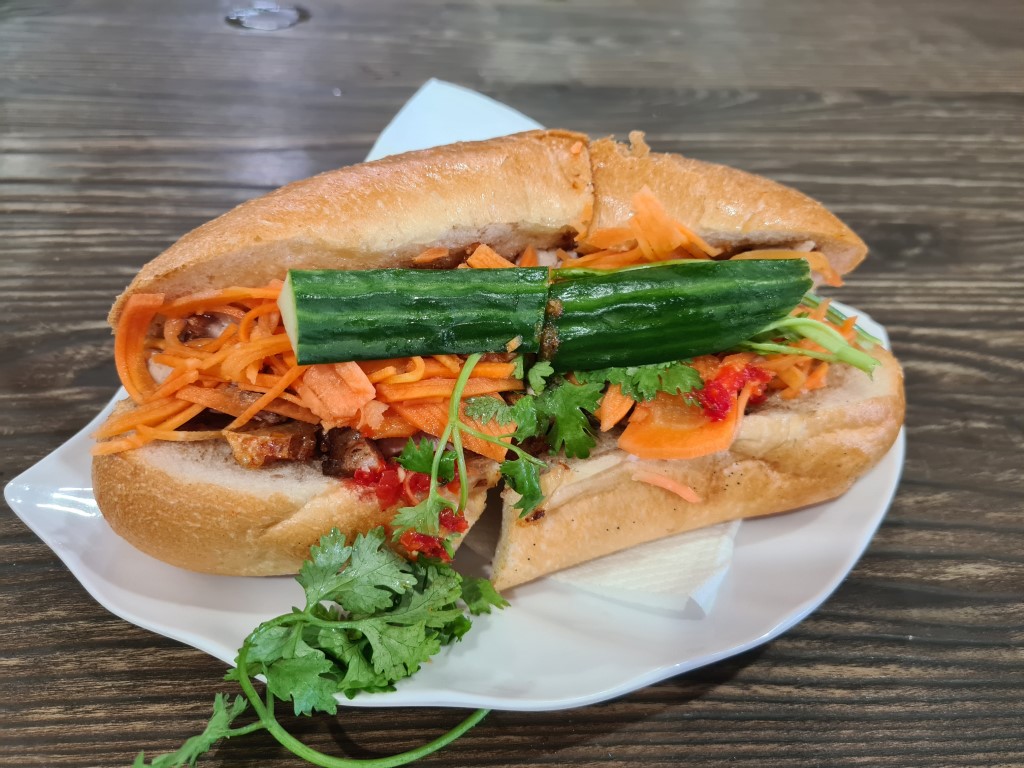 Pho Viet Vietnamese Noodle Bar is located within the Orchid Plaza Shopping Mall right in the heart of Cairns CBD. Pho Viet serve up a great range of authentic Vietnamese food like Vietnamese Rice Paper Rolls, Pho Noodle Soups, Rice dishes and they serve one of the best Banh Mi Vietnamese Bread rolls I have ever eaten. You can enter Orchid Plaza off Lake Street or Abbot Street, just down from Woolworths.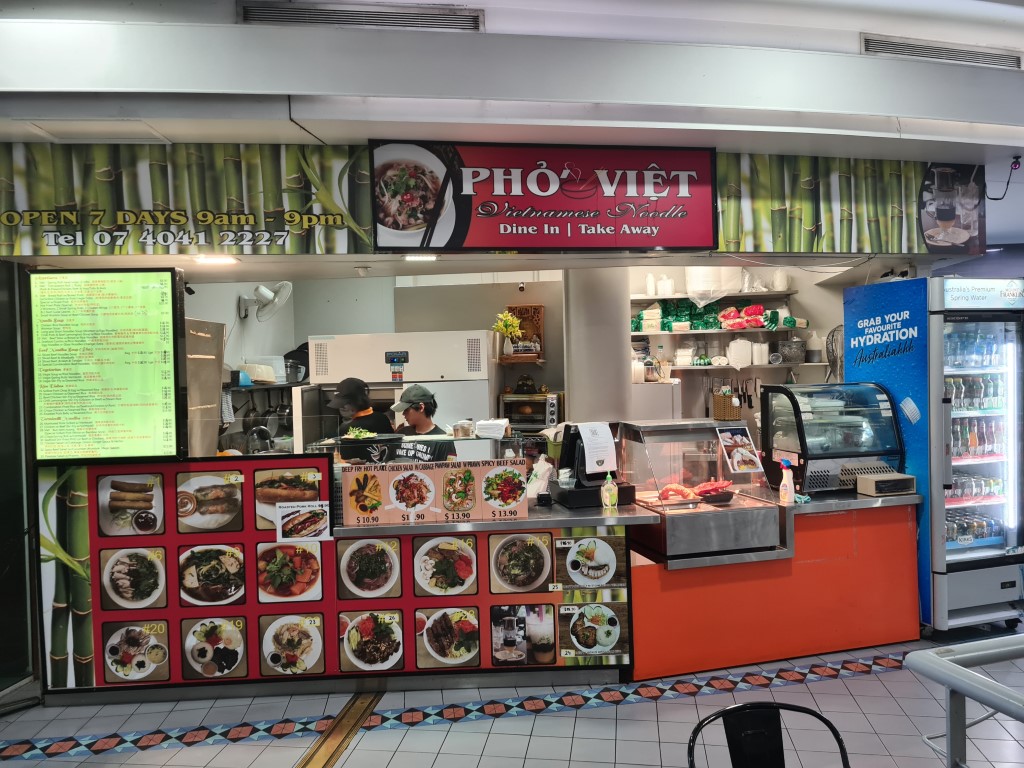 I had lunch there and went for their Banh Mi Pork Bread roll and was so impressed. This Banh Mi is packed with roast pork which has the most crispy pork crackling which gives this Banh Mi a real crunch to eat.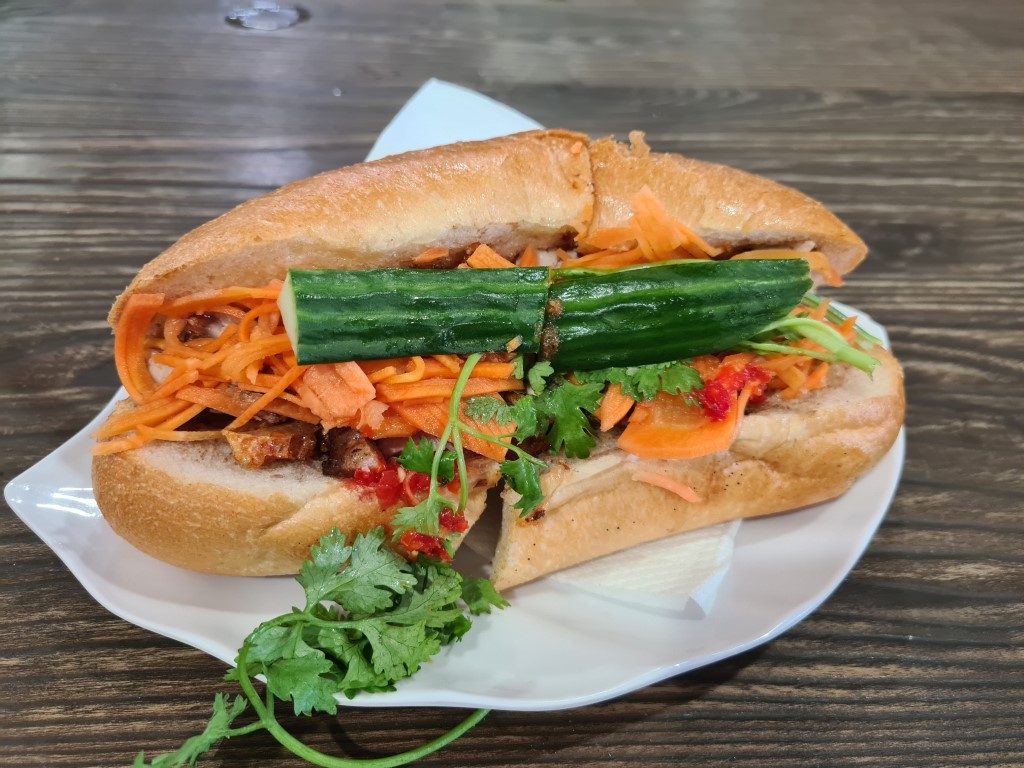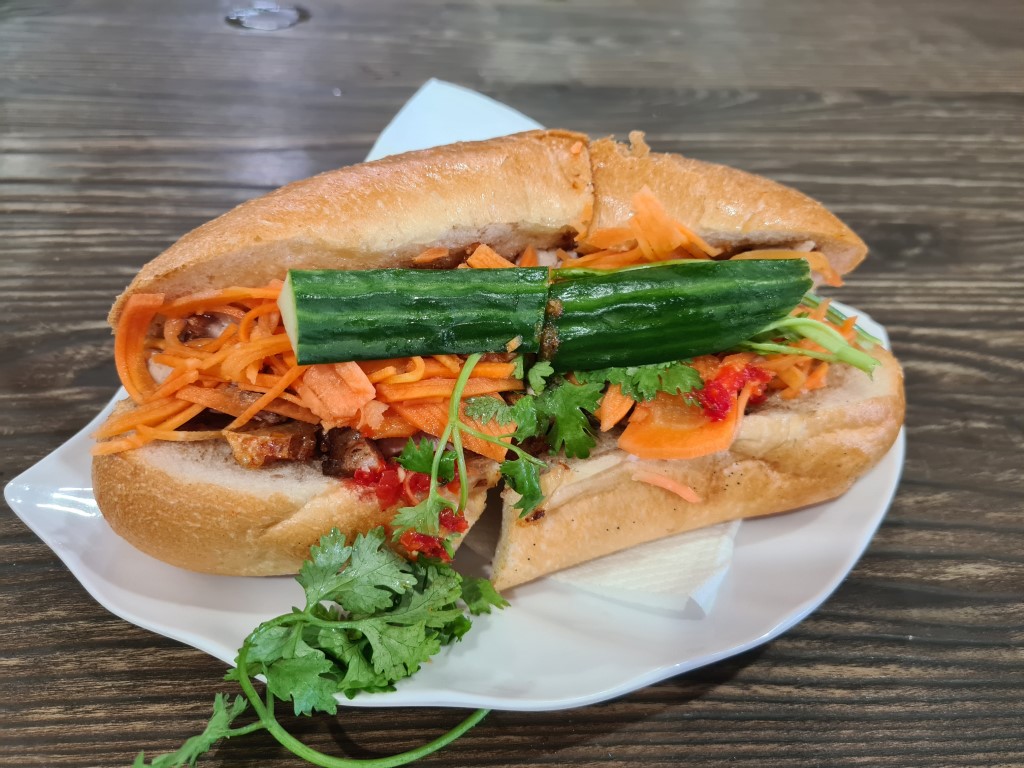 Also on the roll is sliced carrot, coriander, cucumber and I had mine with spicy red chili which gave it a real kick. For $9.90 it seemed a bit expensive but with the good quality roast pork it was quite reasonable.
I will definitely be back to try more of their delicious Vietnamese food!
Pho Viet Vietnamese Noodle Bar
Orchid Plaza
58 Lake Street
Cairns City QLD 4870
Open 7 days a week from 8am – 10pm
Website: http://phovietvietnamesenoodlebar.com.au/
Check out the location of Pho Viet Vietnamese Noodle Bar in the heart of Cairns City Centre