Kuranda Scenic Railway – Cairns Top Tourist Attraction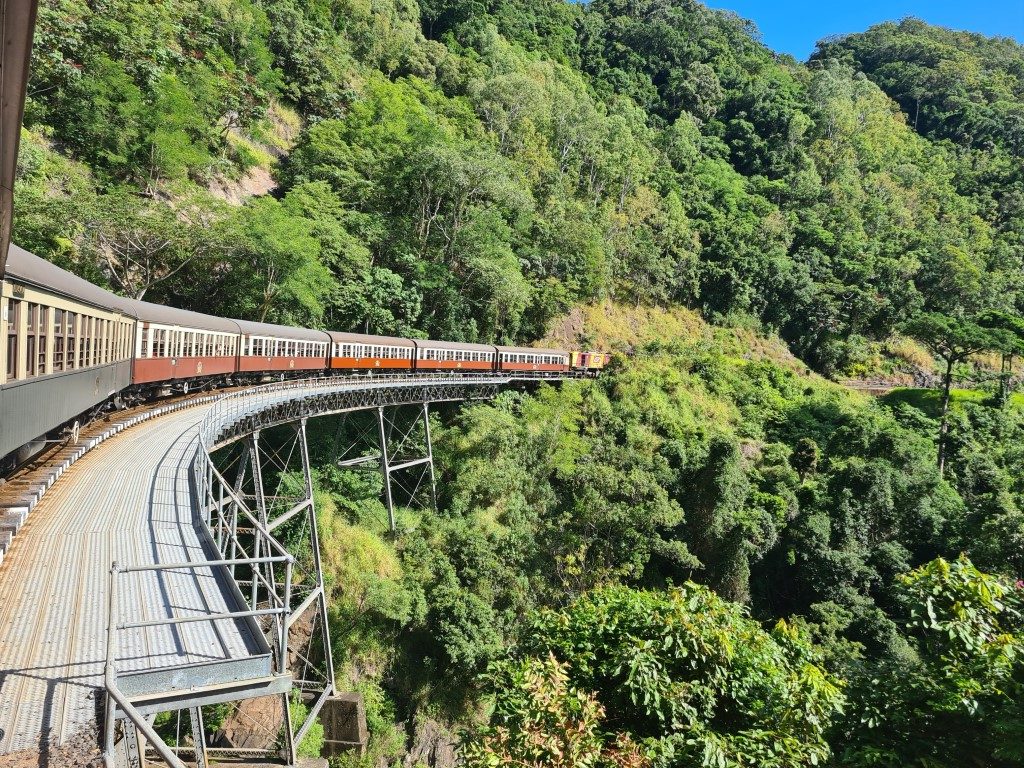 Kuranda Scenic Railway is one of the top tourist attractions in Cairns. Leaving from Cairns Train Station, about 15 minutes walk from the heart of Cairns City Centre, the train snakes its way up through the hills and mountains to the beautiful town of Kuranda. This is a must do activity in Cairns.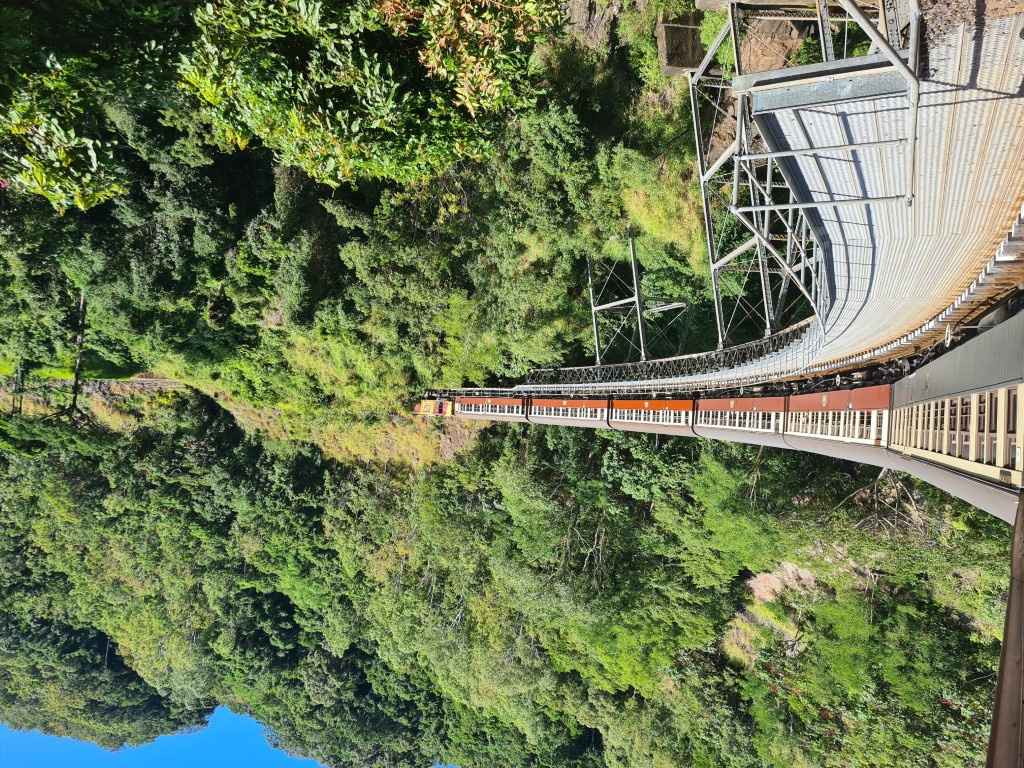 There are 2 trains leaving Cairns each day. Departing at 8.30am and 9.30am. You can book your ticket via the telephone call centre (see website link below), then you can pay for the ticket at the office at Cairns Train Station. The trip from Cairns to Kuranda takes 1 hour and 55 minutes.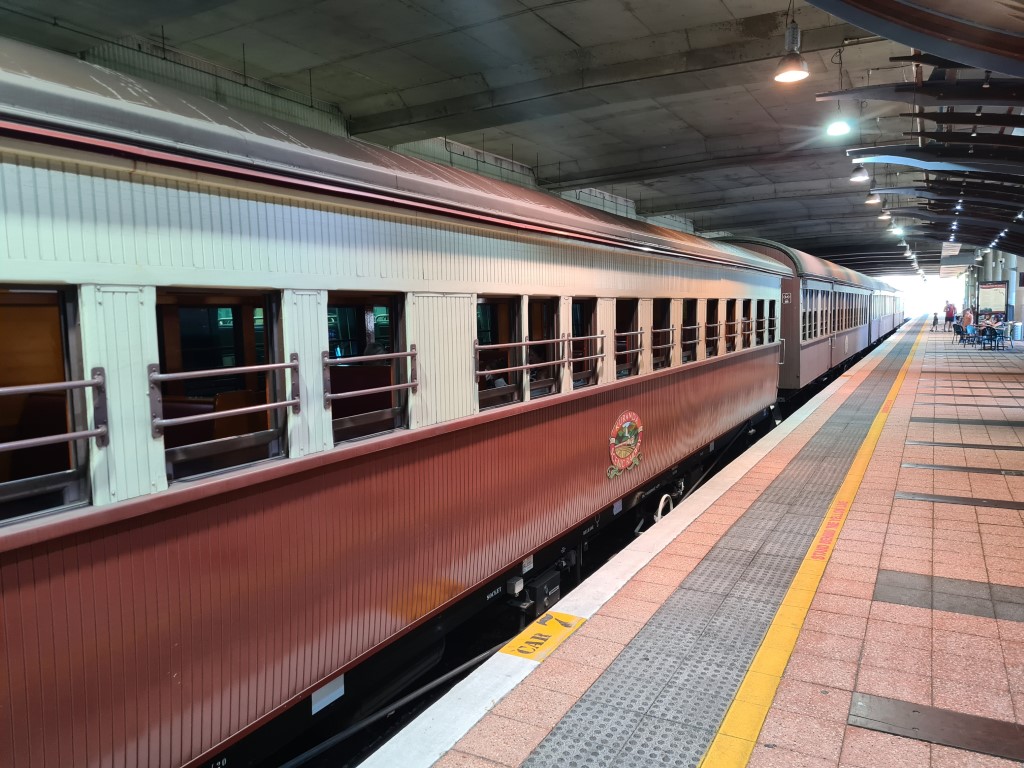 There are 2 classes on the Kuranda Scenic Railway train. The Heritage Class is the standard economy class with the old historic seats originally used on the train. A one way ticket from Cairns to Kuranda costs $50. A return ticket on the train will cost $75. (check for updates prices, this was from April 2021).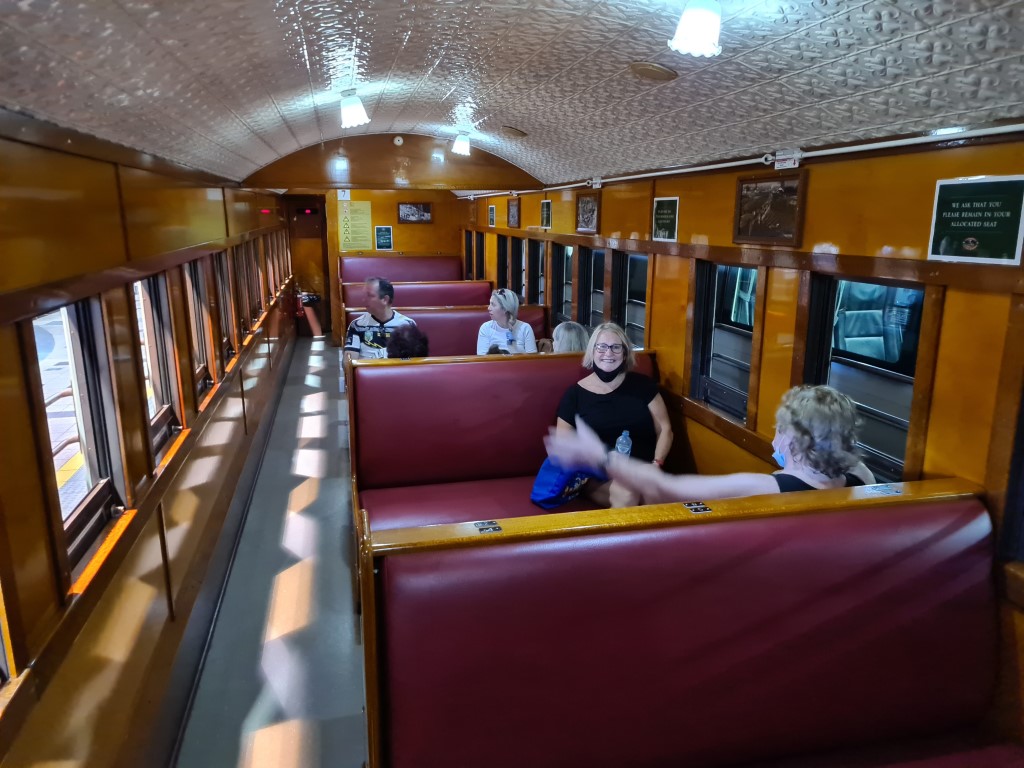 There is also the Gold Class which has nice comfortable lounge chairs as in the picture below. A one way ticket in Gold Class costs $99. A return ticket in Gold Class costs $174. In my opinion, it is just fine to travel in the Heritage Class. The seats are comfortable and there is plenty of opportunity to get up from your seat to stretch your legs.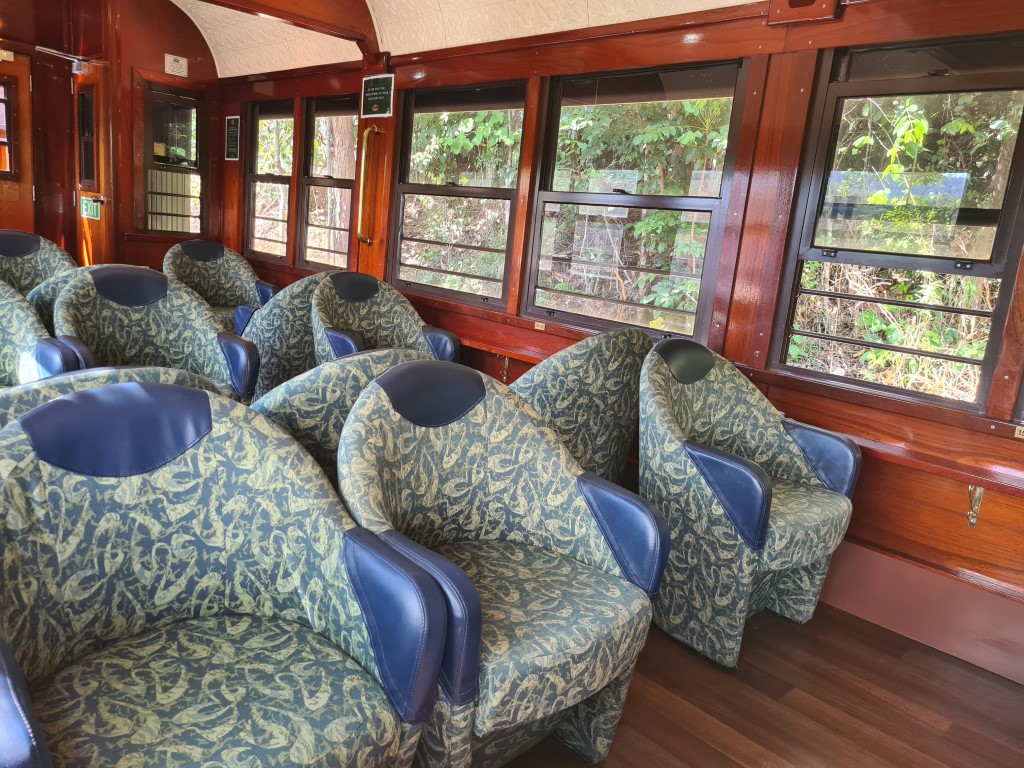 You have the option to return to Cairns on the train (trains departs Kuranda at 2pm or 3.30pm) or you can get the SkyRail Cable Car which travels over the top of the World's Oldest Tropical Rainforest. There is a public bus that travels from Kuranda to Cairns but as far as I could see there is only 1 service per day leaving Kuranda at 2.30pm. We ended up getting an Uber back to Cairns from Kuranda which will cost around $55. We ordered an Uber and it took about 20 minutes before the car arrived. The car trip from Kuranda to Cairns took around 25 minutes.
Once you depart Cairns Train Station, there is a staff member giving a commentary about the history of the Kuranda Scenic Railway as well as points of interest to check out along the way. As the name suggests, there are great scenic views along the way. One of the most impressive sights is the Stoney Creek Waterfall which is about half way along the journey.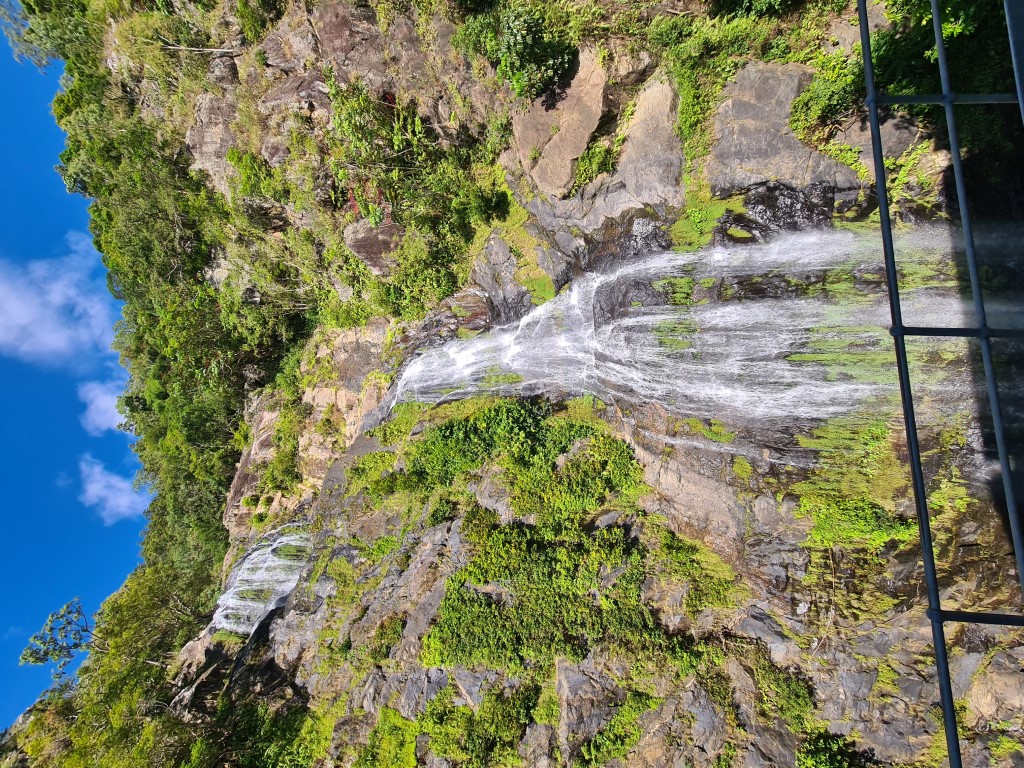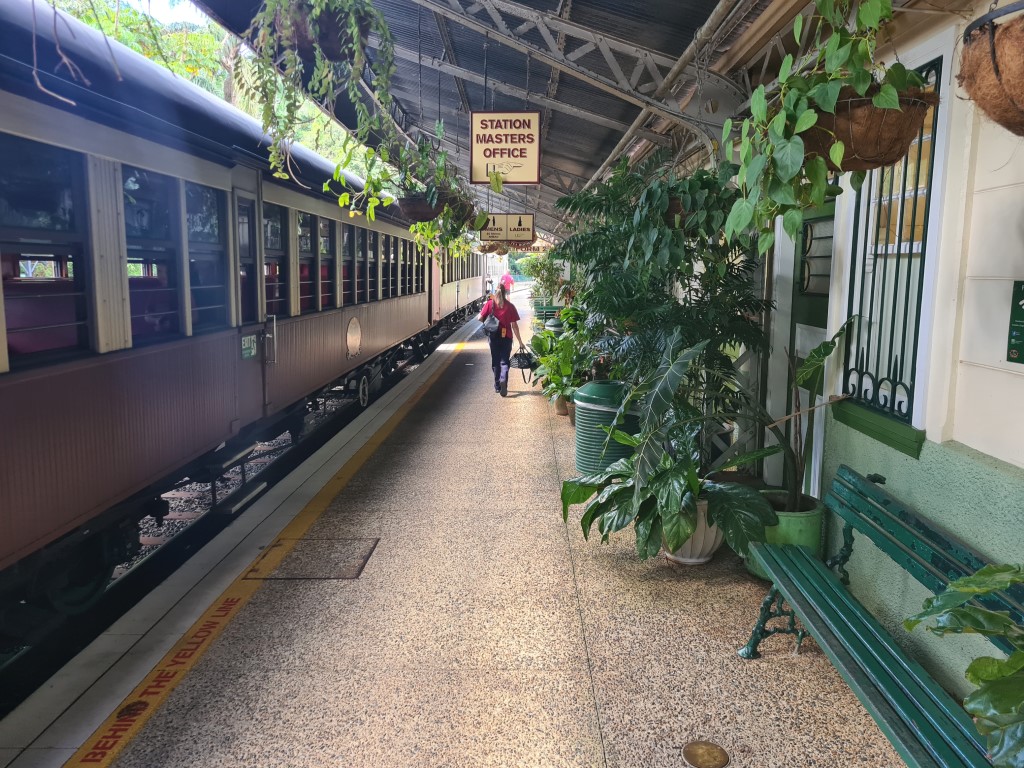 Once you arrive in Kuranda, there are loads of cafes, restaurants, arts and crafts store as well as a market to enjoy. There are loads of other activities in Kuranda including a Koala Sanctuary, Butterfly Sanctuary and Kuranda Birdworld.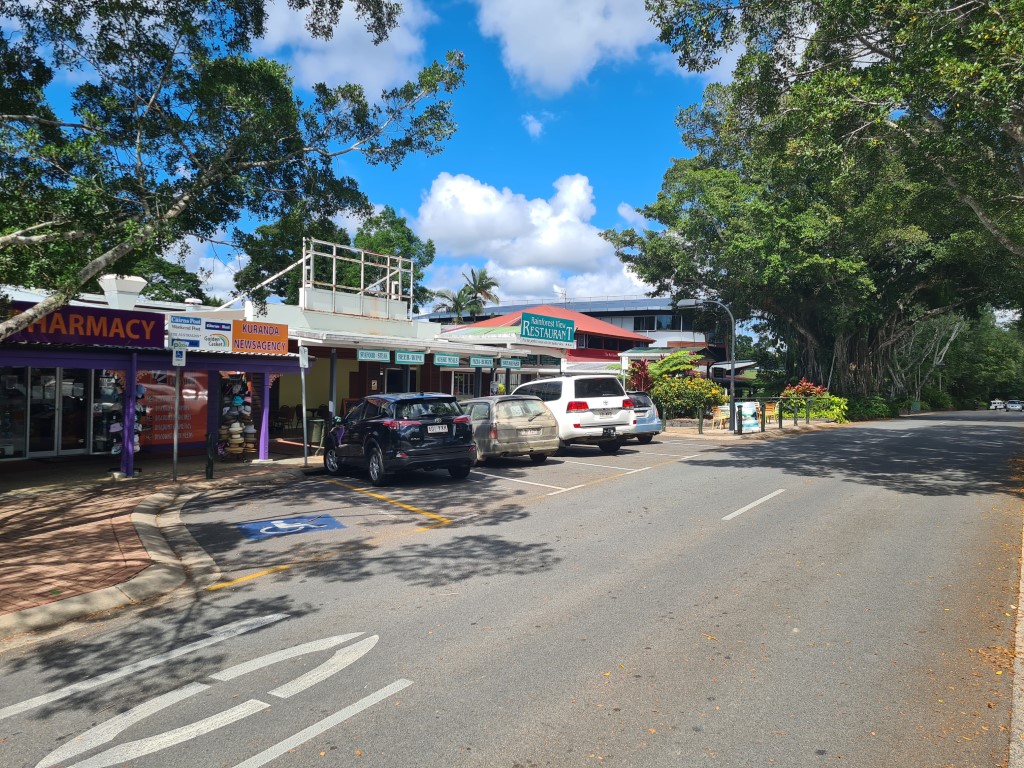 There is a free WiFi Internet service in Kuranda. You can get the WiFi password at the Kuranda Information Centre.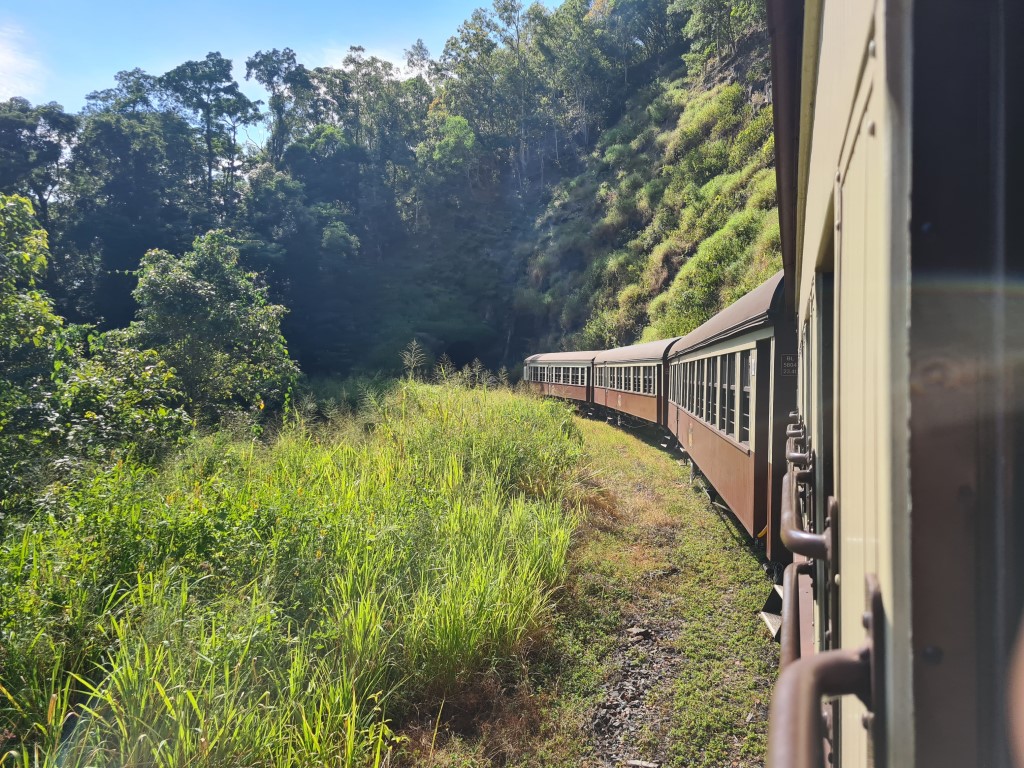 Check out more details on the Kuranda Scenic Railway website