Getting Around Bangkok in a Tuk-Tuk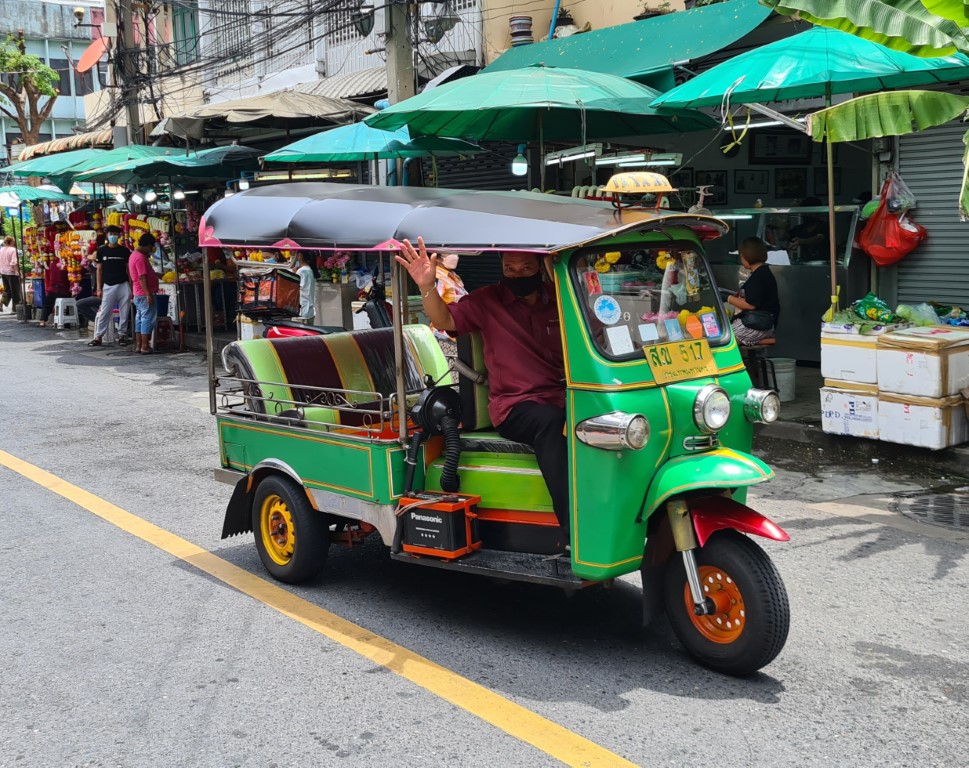 Tuk-Tuks can be a fun and cheap way of getting around Bangkok. These 3 wheeled bikes can carry 2 tourists comfortably or squeeze in 3. The name Tuk-Tuk comes from the noise their 2 stroke engines make with a loud tuk tuk tuk sound.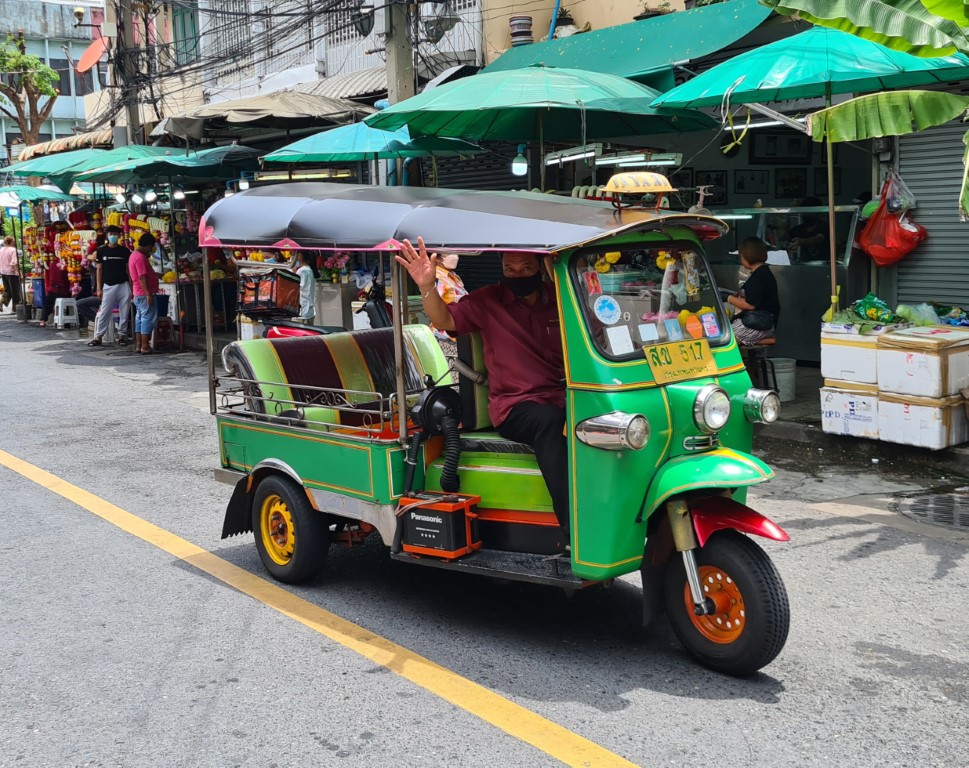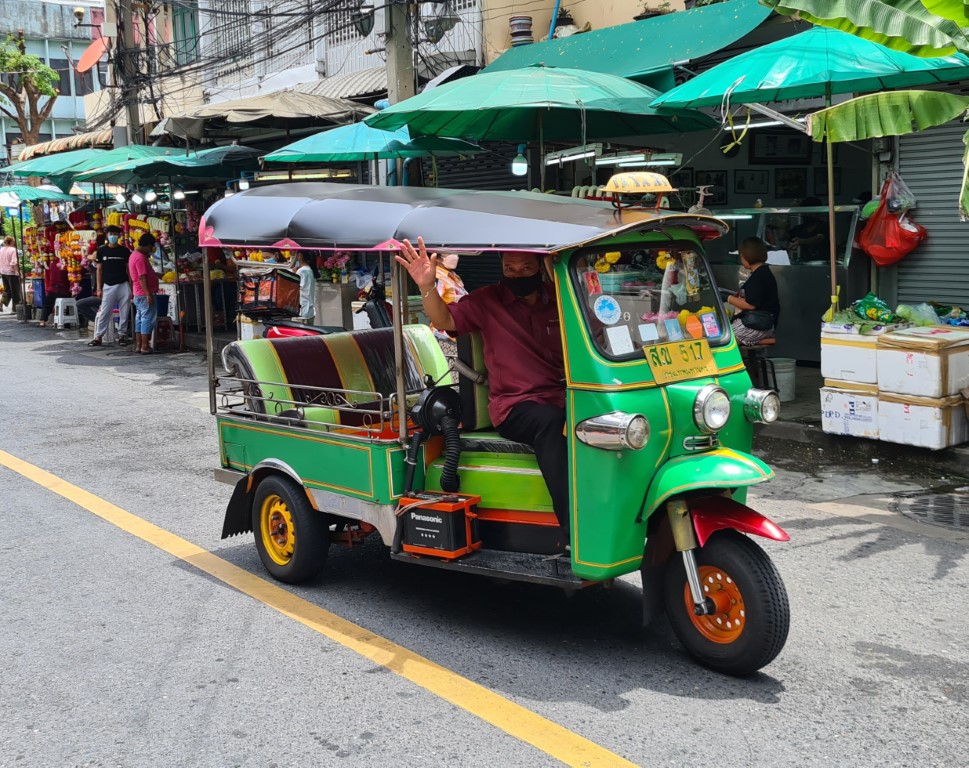 As a tourist you will get charged more than what the local Thai pay for using a Tuk-Tuk. For a short trip of say less then 5 minutes they will charge a tourists around 50 Baht (this is only A$2). A local Thai will probably pay 10 or 20 baht. For a longer trip of 10 – 15 minutes they will charge a tourist 100 Baht (A$4). They will try to charge you alot more. They will start at 200 or 300 baht and you have to go through the annoying bargaining process before they agree to a ride. Be prepared to walk away if they want to charge you too much. There will be another Tuk-Tuk coming along the road in no time who will take you for a reasonable price.
You can hire a tuk-tuk for a longer journey, say a half day trip to visit a few temples and stop of lunch. Expect to pay about 300 Baht for this. One of the annoying things about the Tuk-Tuk drivers is that they will agree to take you to the Temples you want to visit, but in between the Temple visits they will try to stop at a Tailor or a Jewelry shop and ask you to just go inside to look. If you do go in and buy something then the shop owners will pay them a small commission.
Some of the Tuk-Tuk owners go to great lengths to pimp out their Tuk-Tuk with elaborate neon lights and huge speakers to blare our techno music. Can be a fun, wild ride through the streets of Bangkok with the music blaring.
There is now a company called MuvMi that runs a fleet of Electric tuk-tuks. These green energy, pollution free, quiet Tuk-Tuks can be booked via their app for short rides or you can book them for a half day trip around select tourist areas of Bangkok. You may have to wait a bit longer for the Electric Tuk-Tuk to arrive but you will get a set price which is displayed on the app so you know exactly how much you have to pay, without the annoying bargaining. Check out the MuvMi website and download their app from the Apple Store or Google Play Store.