Cost of Beer in Bangkok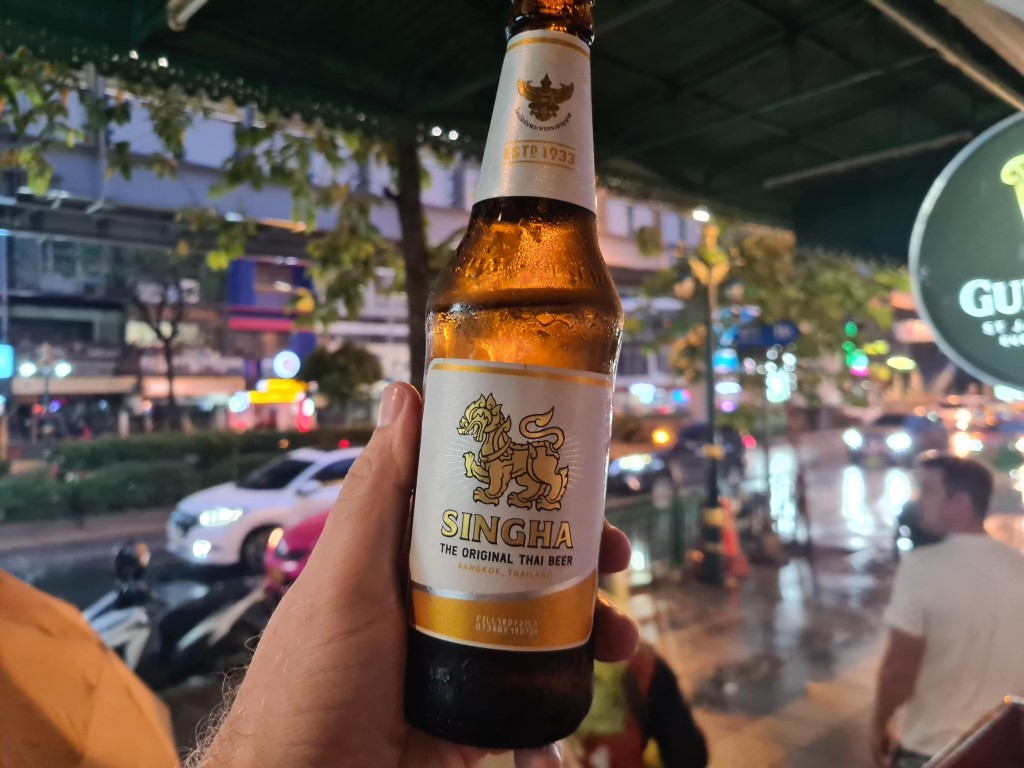 Everything you need to know about the cost of beer in Bangkok!
Cost of Beer in Convenience Stores in Bangkok
The cheapest beer in Bangkok is available from Convenience Stores, 7-11s, Family Marts. You can get a can of beer for as low as 39 Baht for a 320ml can of Chang Beer. That is only about US$1.10, A$1.70. Cheap! There are a good reange of beers available in the convenience stores in Bangkok, with a choice of local beers, Chang, Singha (41 Baht), Leo (39 Baht) as well as some international brands like Heineken or Asahi Japanese Beer. (49 Baht).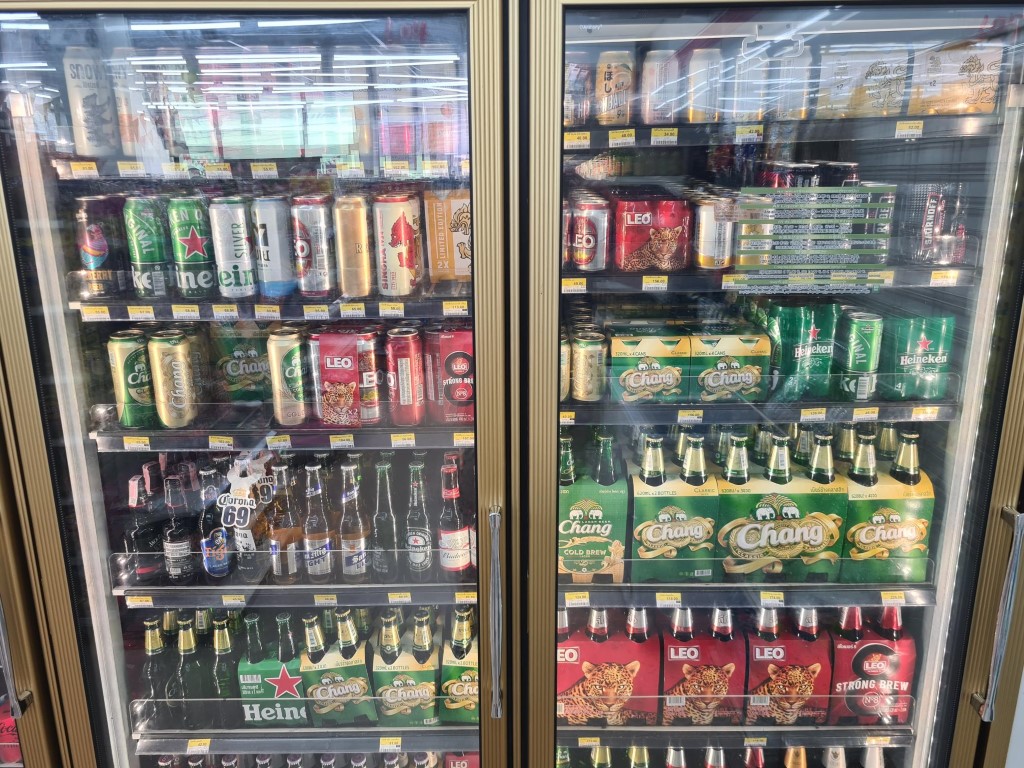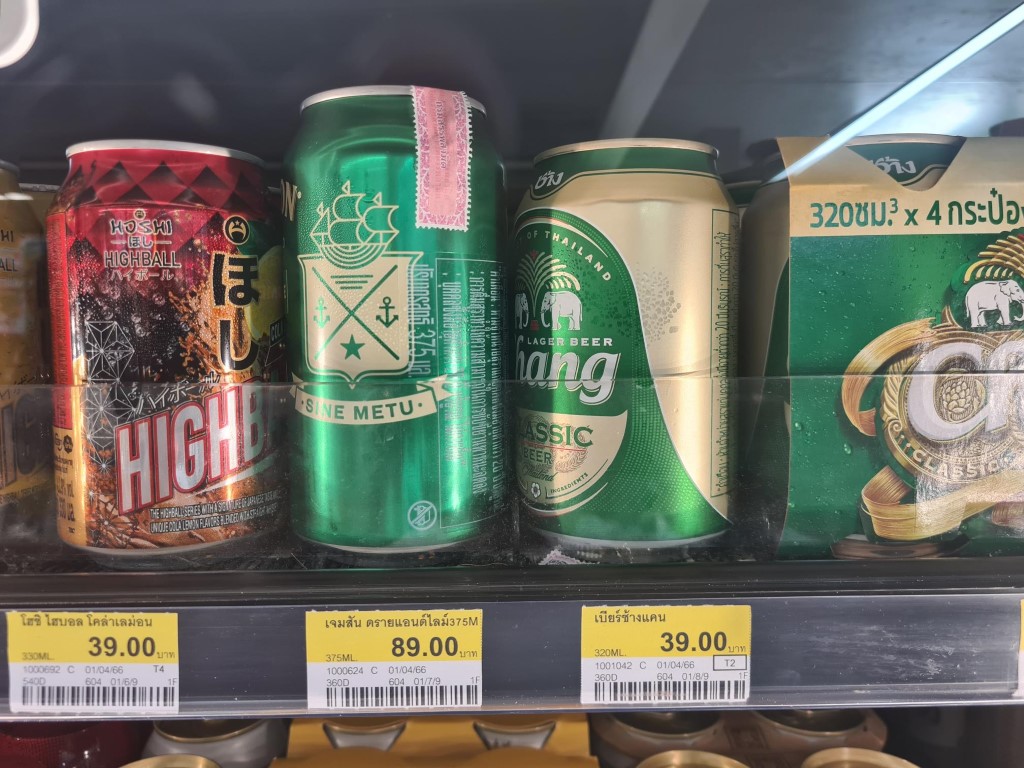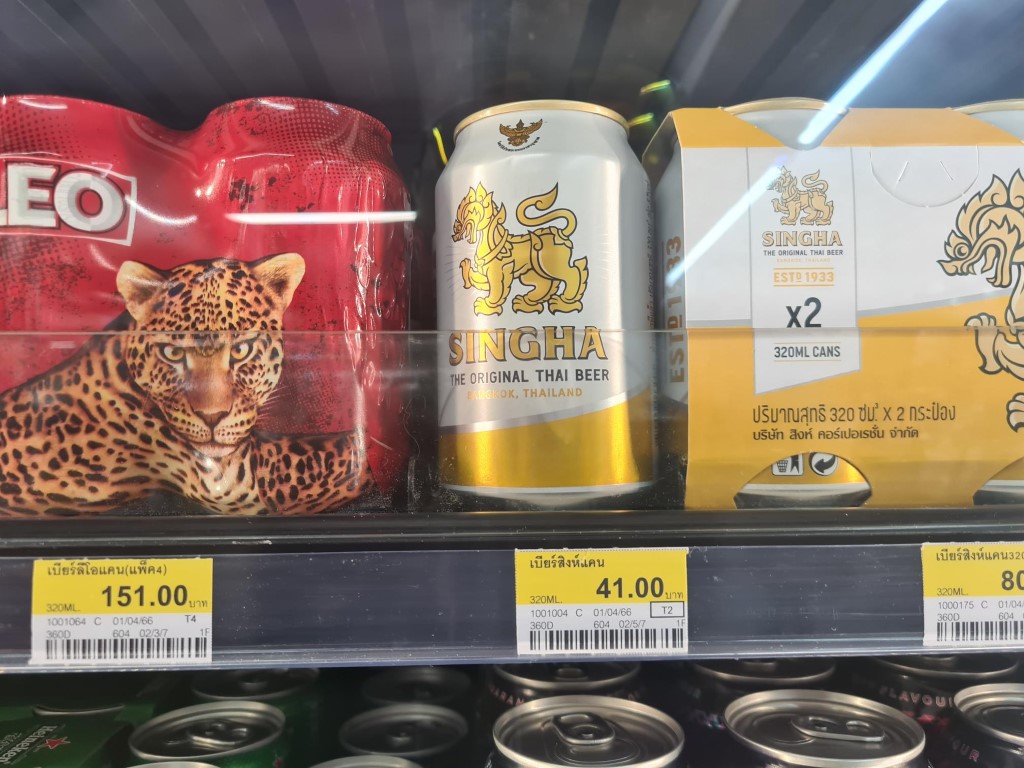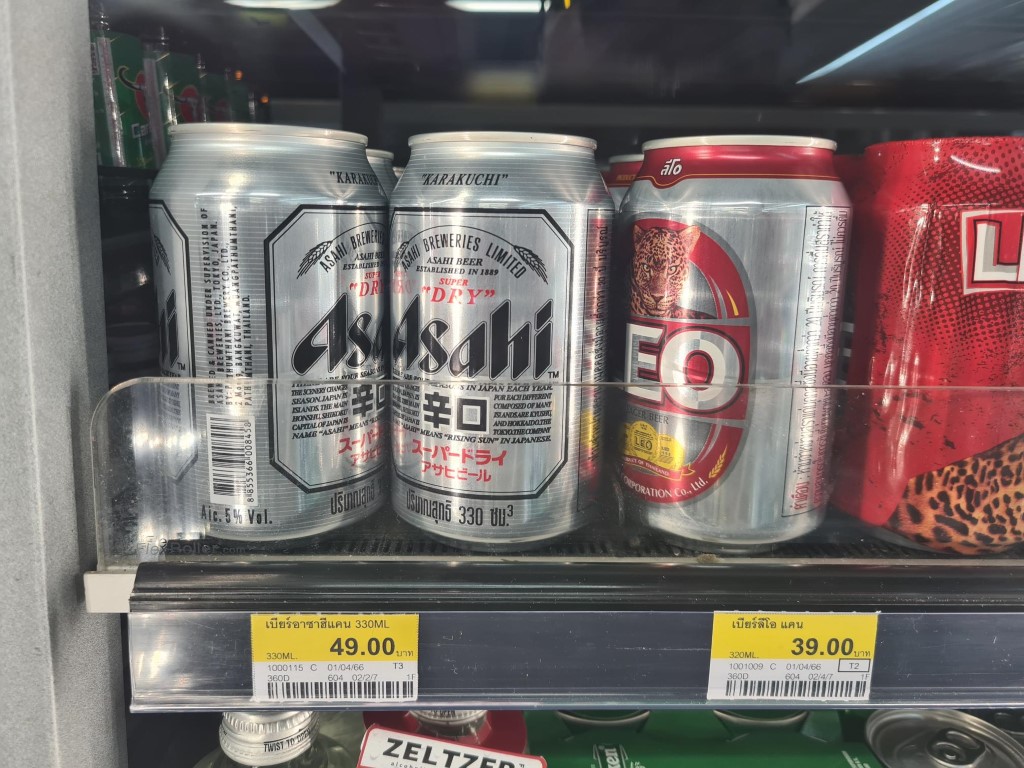 There is a law in Thailand that the convenience stores can only sell beer between the hours of 11:00am – 14:00pm and 17:00pm – 24:00pm.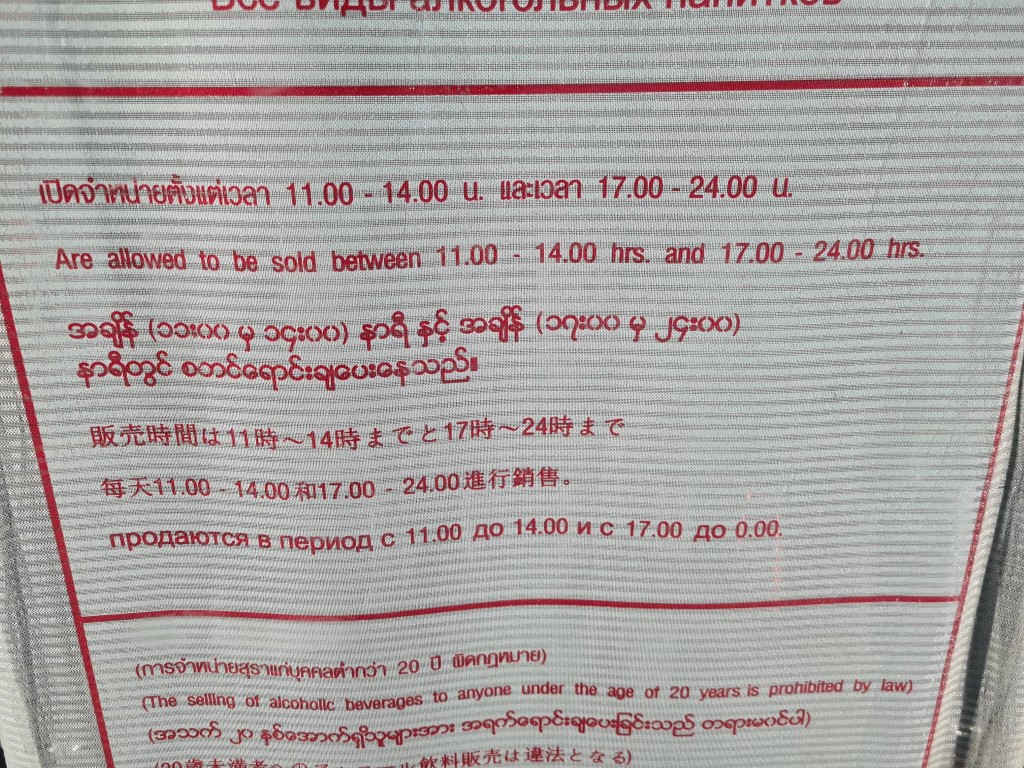 Cost of Beer in Beer Bars in Bangkok
Beer Bars sell beer at a higher cost than the convenience stores as you are paying extra for the service and the atmosphese in the bar (music, TV, sports). Typically a beer bar will sell local Thai beer at 100 Baht per bottle. That is around US$2.85, A$4.40. My favourite beer bar in Bangkok is Lek's Last Stand, located just down from Soi 11. Great place for a nice cold beer and watch the foot traffic along this busy section of Sukhumvit Road.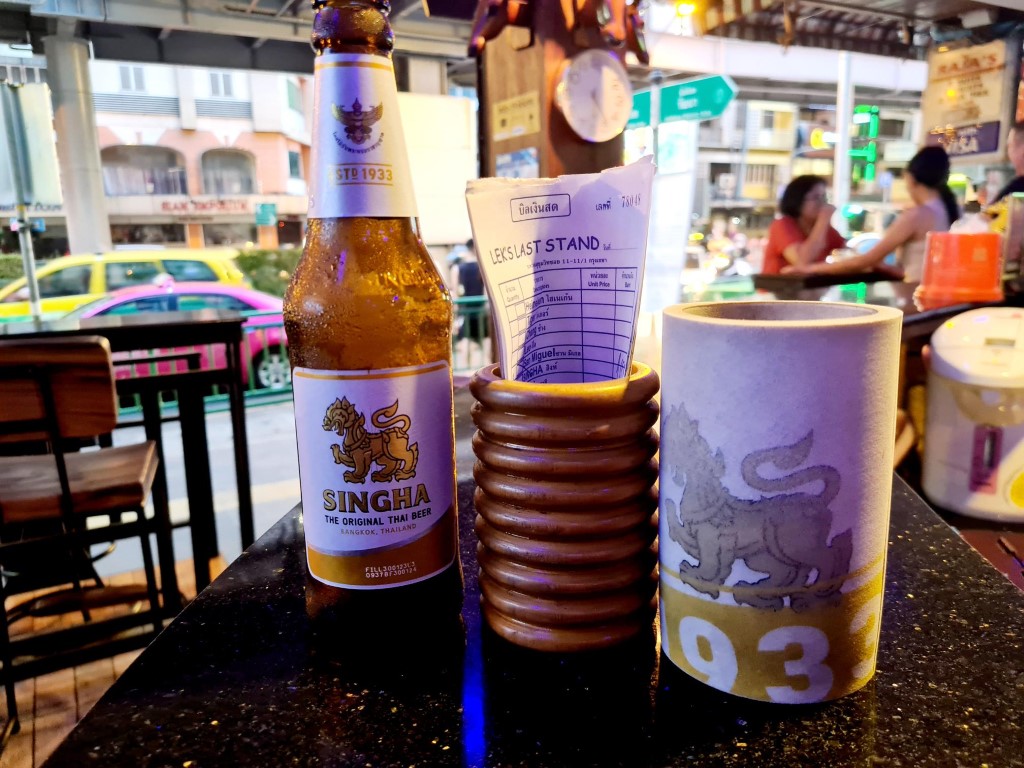 Lek's Last Stand has 9 different beers available. Local Thai brands Singha, Chang, Leo and San Miguel all for 100 Baht per bottle.Heineken and Tiger beer for 120 Baht. Asahi and Lao Beer for 150 Baht and Corona for 250 Baht. If you buy a drink for the bar staff, the prices will be higher. I bought a beer for the girl that had been serving me and instead of 100 Baht, I was charged 170 baht for the same bottle of Singha beer I was drinking.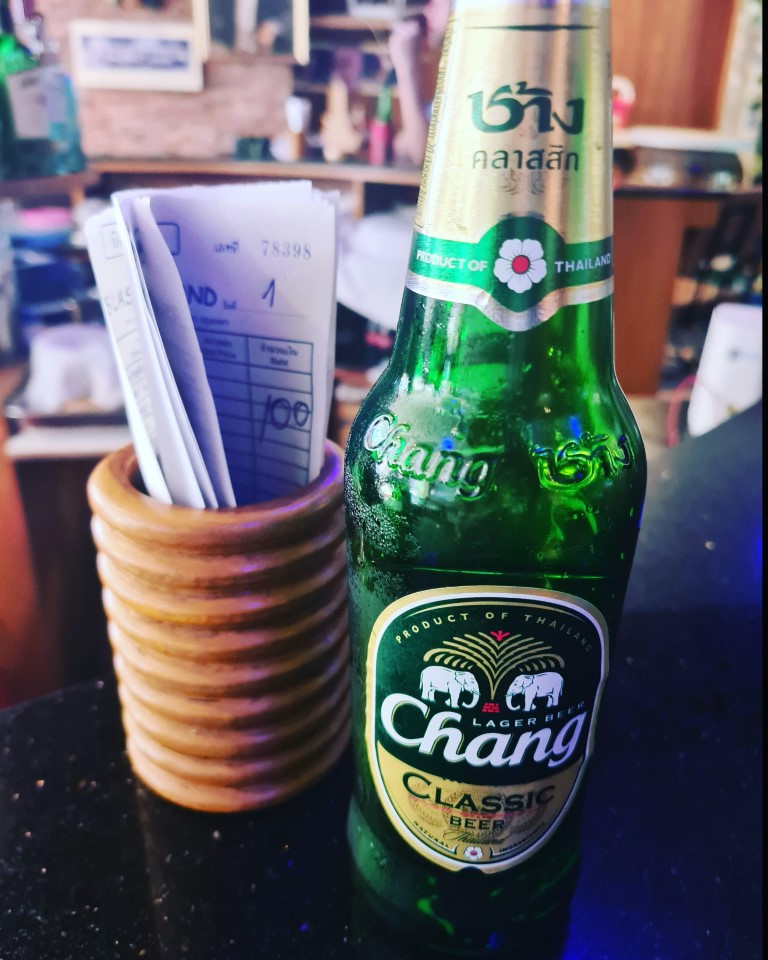 Cost of Beer in Girlie Bars
A girlie bar in Bangkok is just like a Beer Bar but they have bar girls that will sit with you. Beer prices here are even more than a Beer Bar as you are paying the extra for the service, TV, Music and for the eye candy. A beer in a Girlie Bar in Bangkok will cost 130 Baht, around US$3.70, A$5.70. Now the girls sitting next to you will ask to buy them a drink. Warning Lady Drinks in these Girlie bars are almost double for a drink you buy. So they will get a watered down Thai whiskey with coke for around 260 Baht, the girl gets a bit of a commission for twisting your arm to buy these.
Cost of Beer from Hotel Mini-Bar
Hotel mini-bars are generally being phased out. Hotel rooms still have the mini-bar fridge which you can use to stock your own drinks, but many hotels no longer stock the fridges with drinks you can buy. Most have worked out that people don't buy these expensive drinks, and generally stock up with cheap drinks from the Convenience Stores.
If a hotel in Bangkok does stock the mini-bar, a beer will cost around 140 Baht, almost US$4 or A$6.20.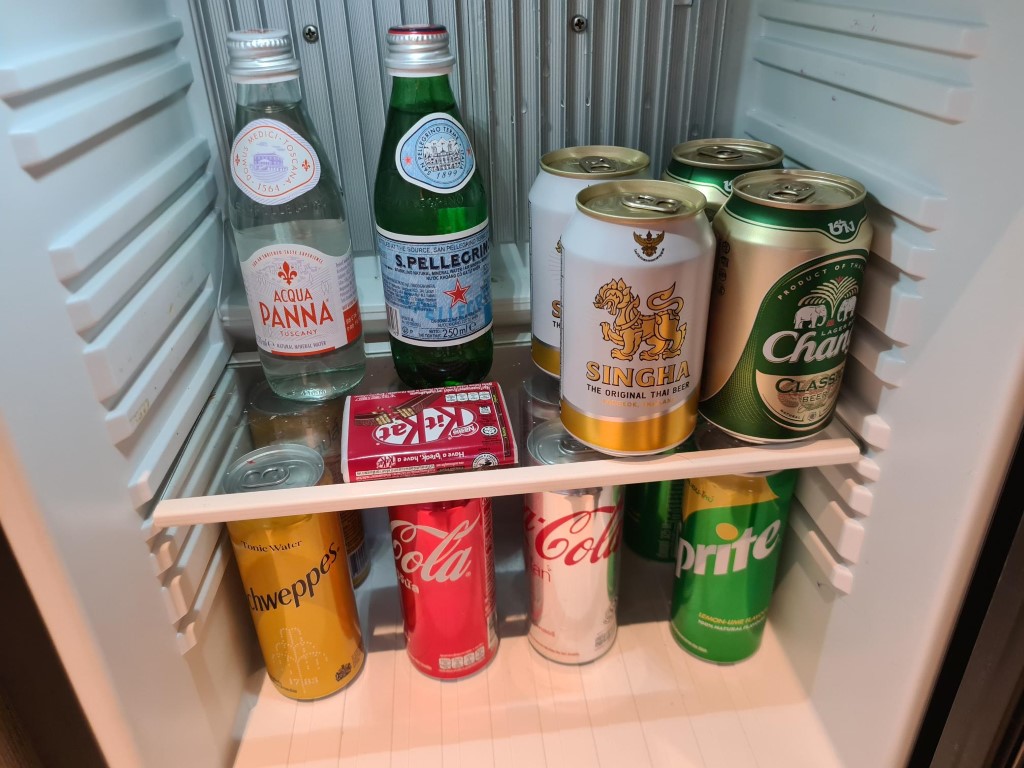 Cost of Beer at a Rooftop Bar in Bangkok
The most expensive beers in Bangkok are sold at the amazing rooftop bars spotted all over Bangkok. A beer at a rooftop bar will set you back around 220 Baht, US$6.20, A$9.70. You are paying for all the extras, service, music and of course the spectacular views. I do enjoy the rooftop bars in Bangkok.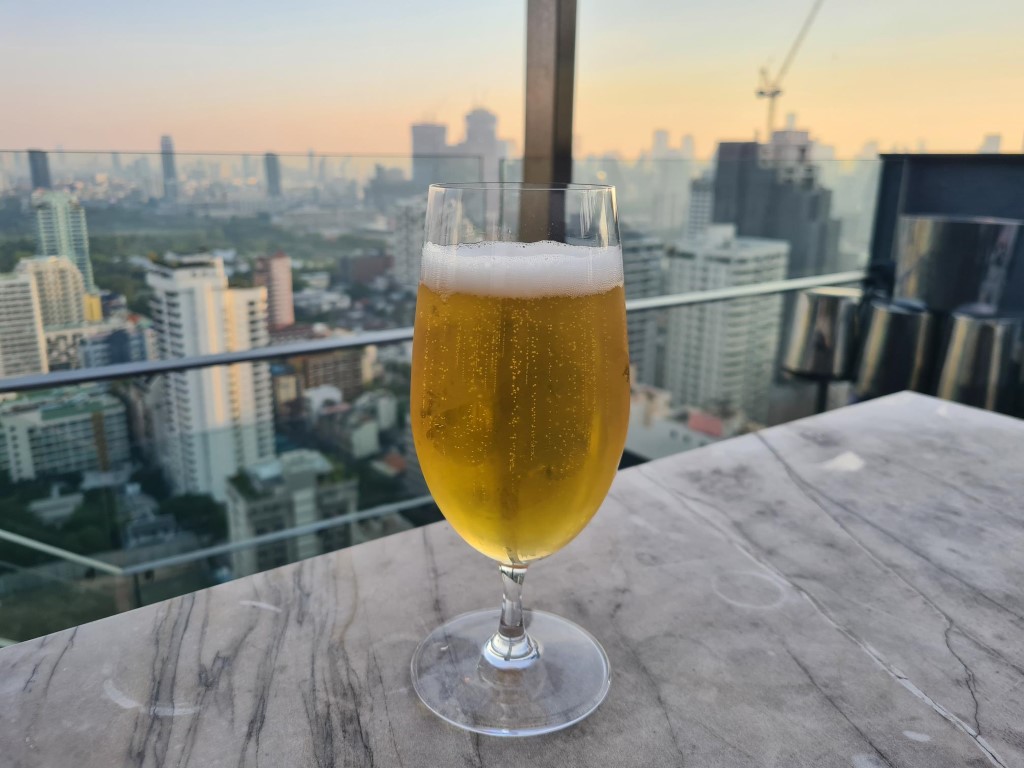 In Sukhimvit, there are a few rooftop bars I recommend, the Spectrum Lounge on Level 29 of the Hyatt Regency Hotel and Above Eleven on Soi 11.