Khao Soi Northern Thailand Noodle Soup at Soi 11 Sukhumvit Bangkok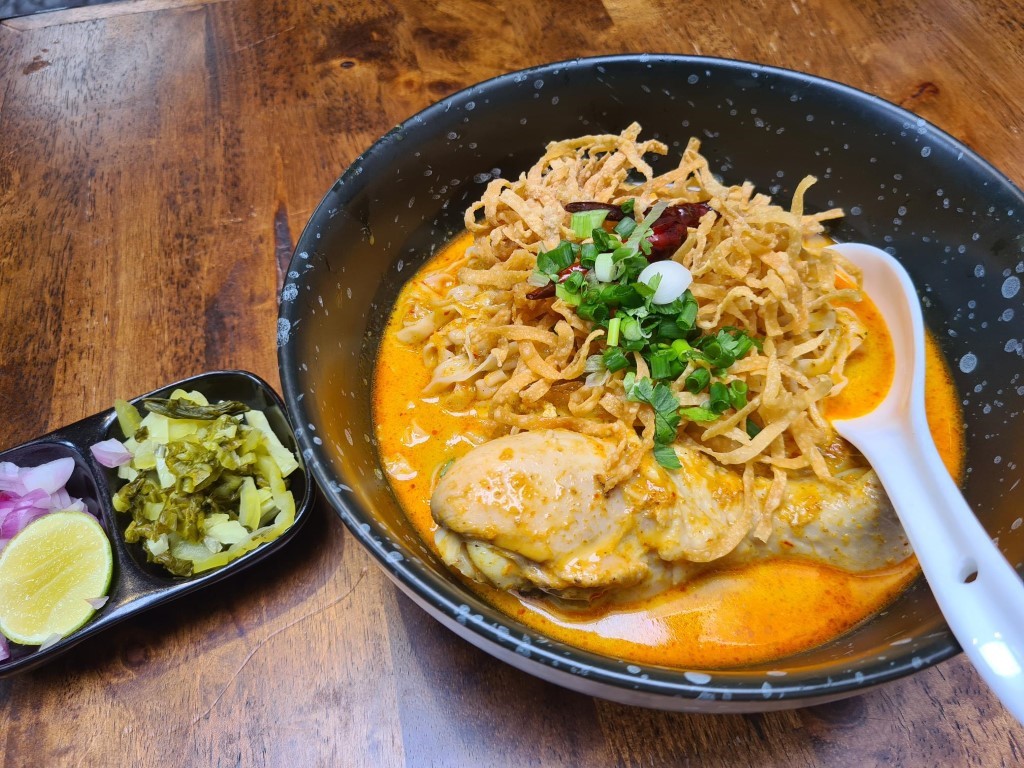 There is a small Khao Soi restaurant located in the small alleyway between Soi 11/1 and Soi 11 Sukhumvit Bangkok. This is a cheap eats, hole in the wall style restaurant, with a bowl of Khao Soi starting from 80 Baht. The restaurant is called Zong Peep Khao Soi, first opened in July 2023.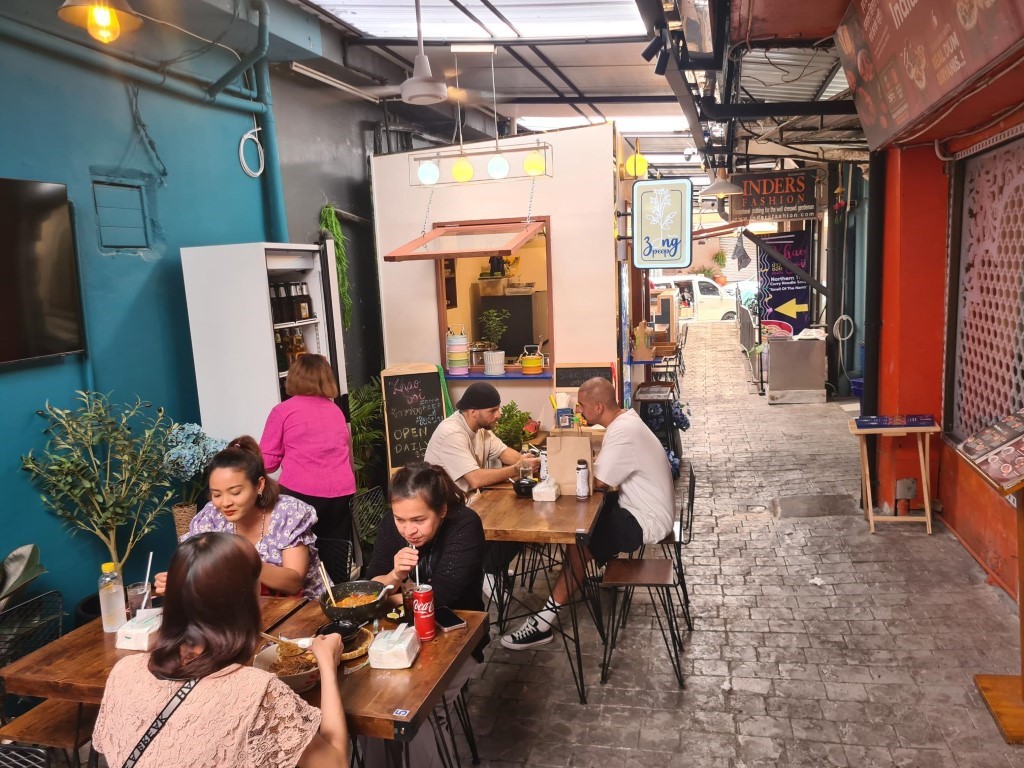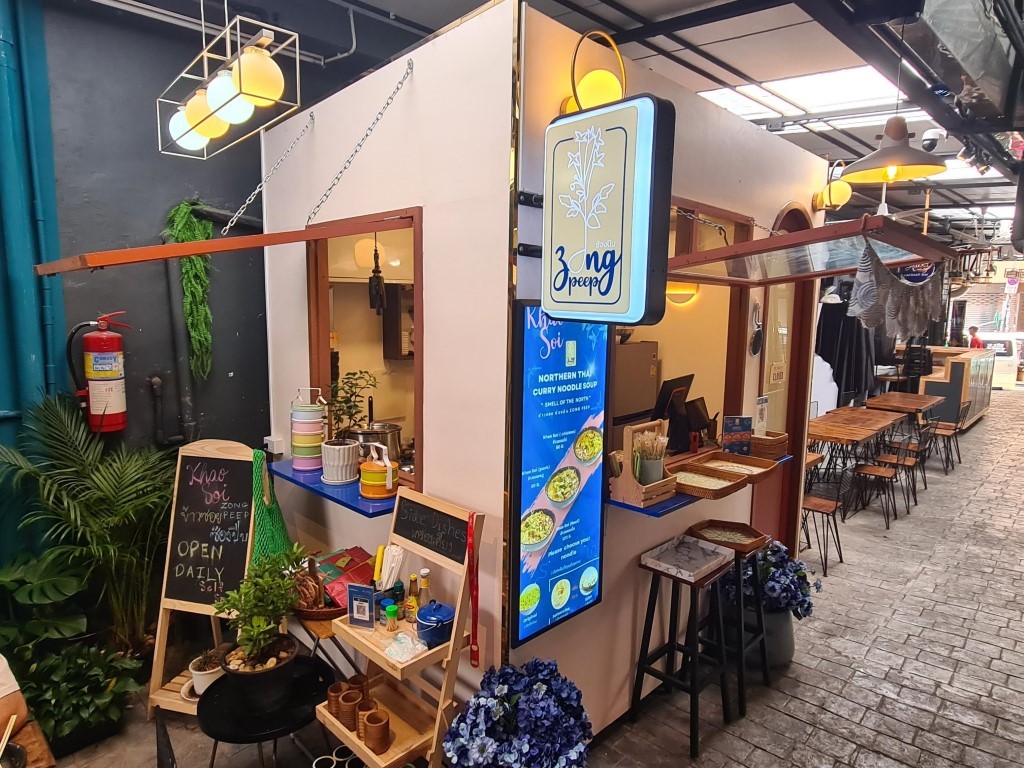 Khao Soi is a a famous coconut style noodle soup, a bit similar to a Laksa from Malaysia but with a slightly different taste and as well as the egg noodles inside the soup, they top it with a crispy noodle too.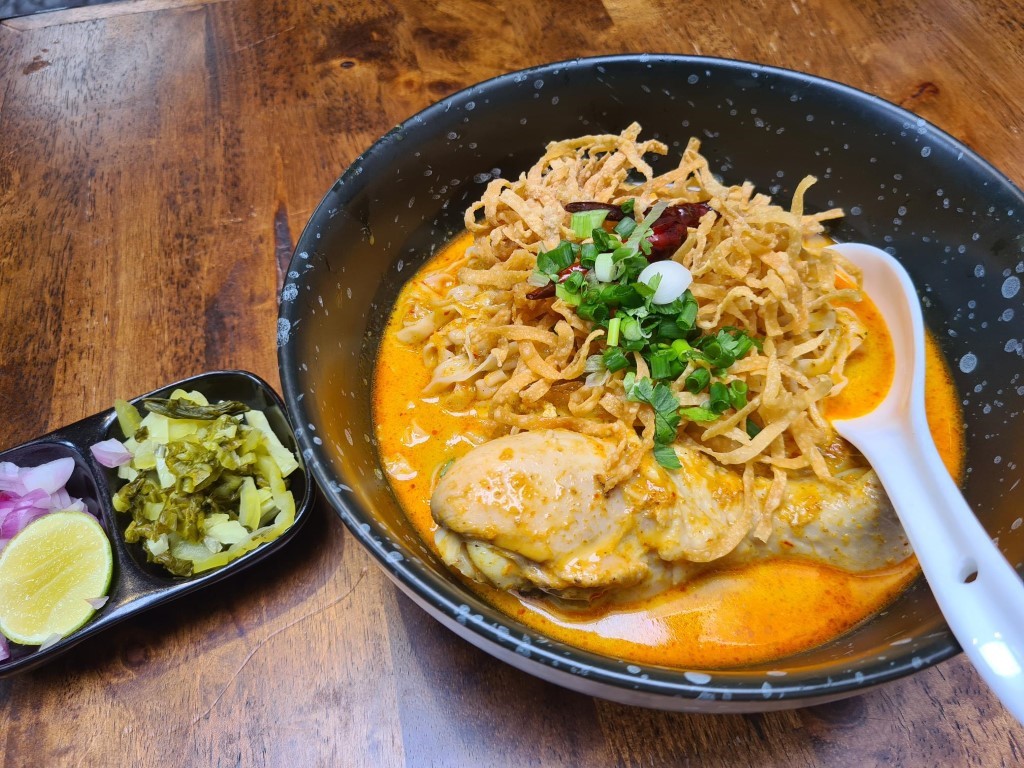 I was walking along Sukhumvit Road and saw the sign pointing to this delicious Northern Thailand noodle soup. I had first tried Khao Soi in Chiang Mai and feel in love with it, now my favourite Thai dish. The Khao Soi I have eaten in North Thailand is generally not spicy hot but this Khao Soi is a bit chilli spicy, I presume they have adapted the flavour to suit the tastes of the local Bangkok people who love spicy food.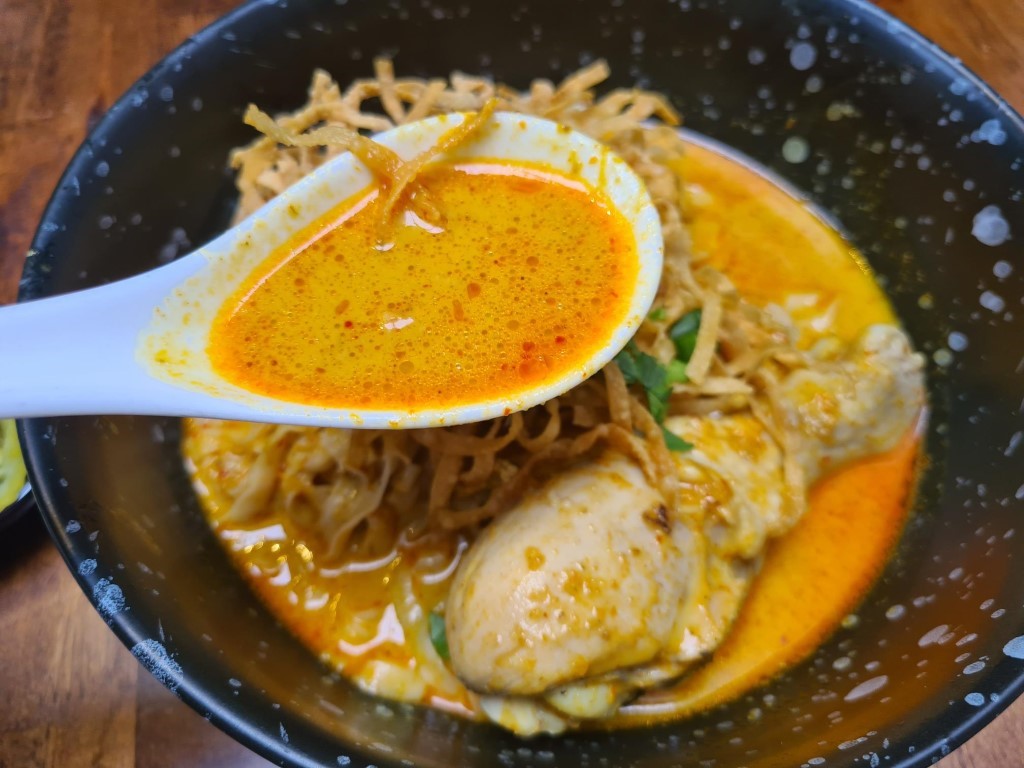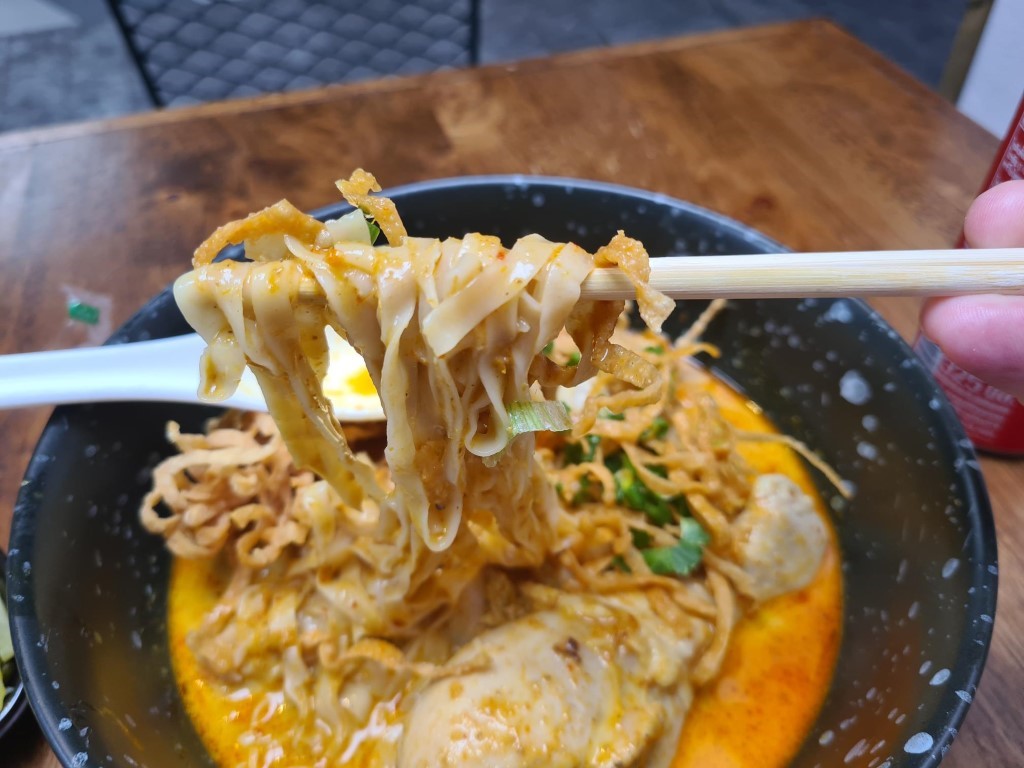 Khao Soi is pretty much the only dish they serve at this restaurant. You can have it with chicken or pork for 80 Baht or with Beef for 120 Baht. I had it with chicken, which they just put a big chicken leg in the noodle soup.
I had the Khao Soi with Chicken, and a can of coke and the total cost was 100 Baht! A very tasty meal and a very reasonable price. I definitely recommend this spicy version of the Khao Soi, King Of Noodles soups from Thailand.