Khlong Toei Fresh Food Market Bangkok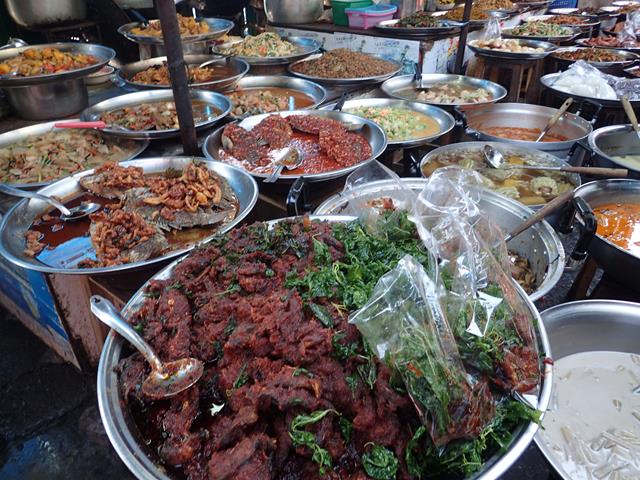 Khlong Toei Fresh Food Market in Bangkok (also called the Khlong Toei Pier Markets) is not your typical food market selling fresh fruit and vegetables. Khlong Toei Food Market is all about cooked, ready to eat food, take home and eat food!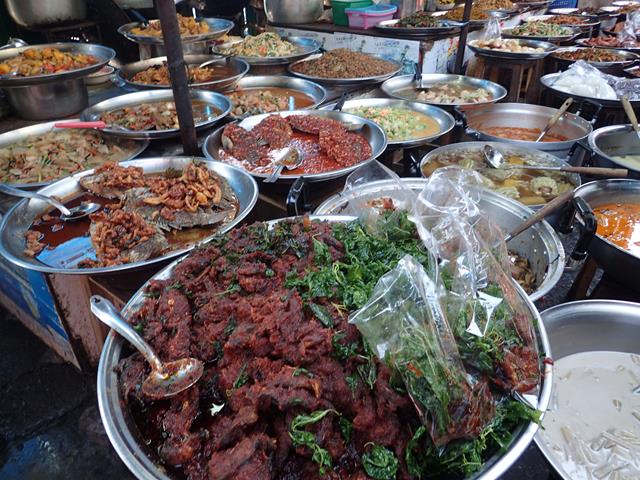 The Khlong Toei Fresh Food Market is located in the Klong Toei district of Bangkok, and is a small market with just a few small alleyways with loads of stalls all under the cover of plastic tarpolines. The various stalls sell a whole range of pre-cooked food including large bowls of delicious Thai curries, loads of grilled meats, roast pork, BBQ duck, lots of various meats on a stick which are so popular in Thailand.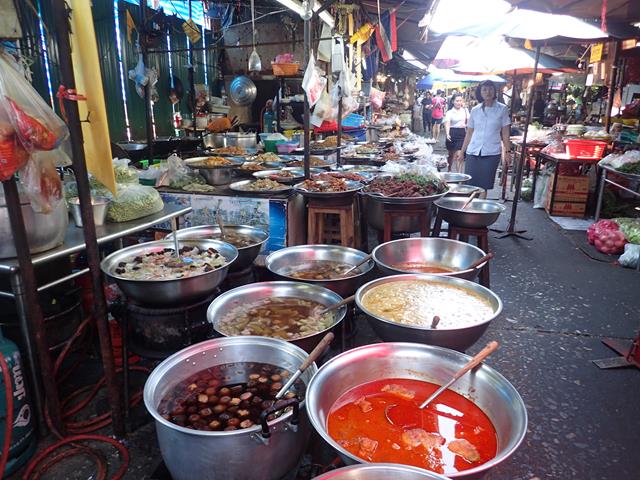 There are also stores which cook fresh bread, pastries and cakes onsite. The smell of fresh bread and baking cakes is awesome as you walk past these stalls.
Also at the Khlong Toei Food Market is a few small restaurants which you can sit down for some fresh cooked meals of noodle soups or the grilled meats. This is some of the cheapest street food you can buy in bangkok. A simple bowl of noodle soup and braised pork will cost you just 40 Baht, just over $1!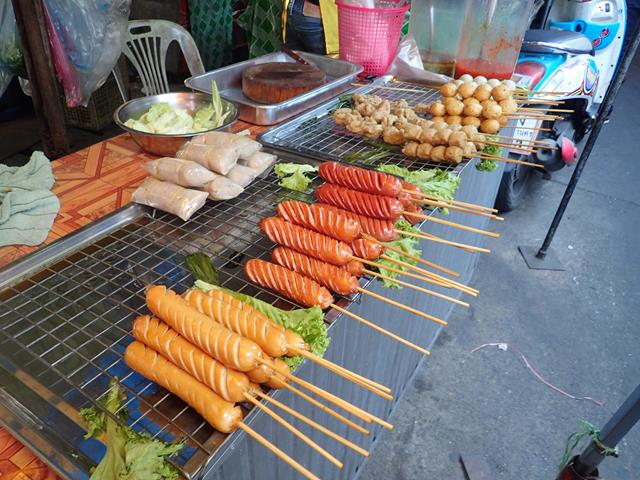 Oh and there are even some stalls selling fresh fruit and vegetables. Also on the adjacent streets next to the markets are some other small stalls selling other products like Buddha statues, art paintings and arts and crafts.
It is very easy to get to Khlong Toei Food Markets as the Khlong Toei MRT underground station is just 5 minutes walk from the station.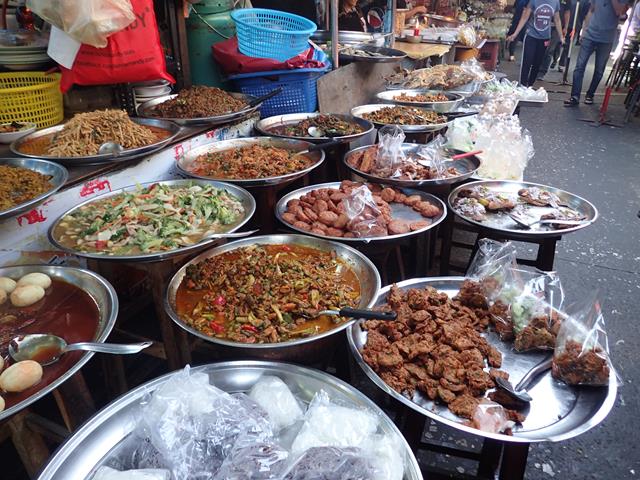 Check out the location of Khlong Toei Fresh Food Market in Bangkok
Check out the most popular Bangkok articles:
[do_widget id=wpp-4]