Hoi An Lantern Festival Vietnam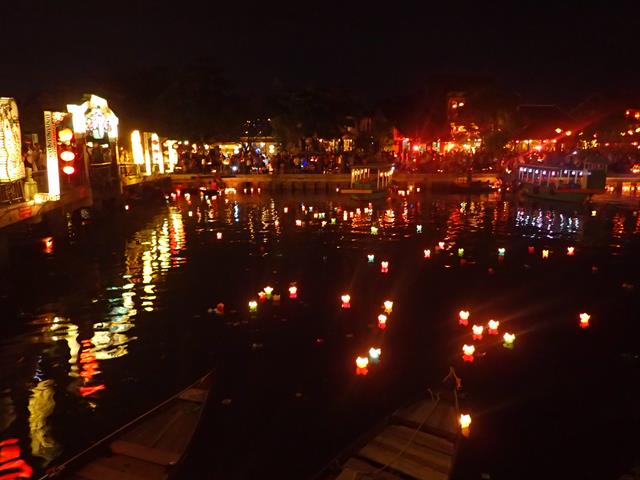 Every month during the full moon, the beautiful town of Hoi An holds their own Lantern Festival. For the Vietnamese, the full moon is a time to reflect and pay homage to their ancestors.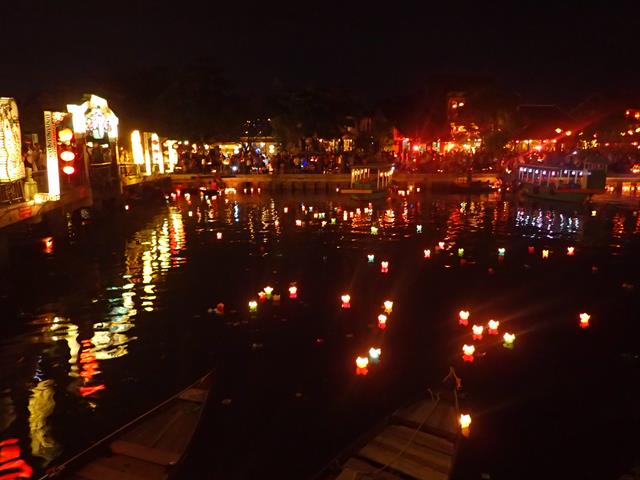 During the Lantern Festival in Hoi An, locals gather around the river that flows through the Old Town centre and float candles down the river in small paper boats. The spectical is great to watch as the Old Town is flooded with locals and tourists to enjoy the festival with live music and lots of food.
During the festival you can also take a boat ride down the river to watch all the candles float by.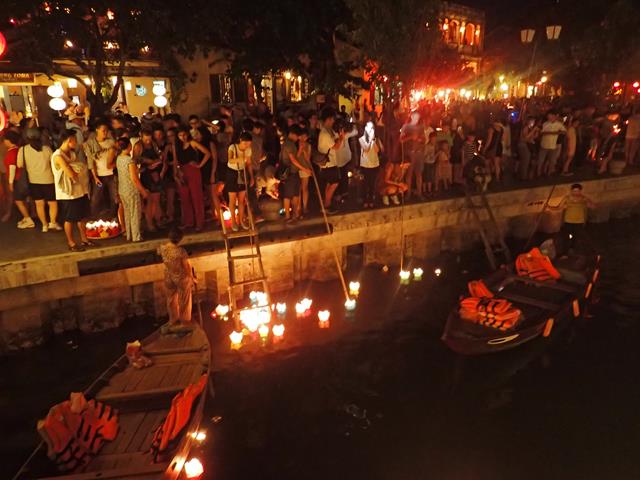 Just check the lunar calendar to see when the next full moon will be and then plan your trip to Hoi An. There are loads of nice hotels to stay in the Hoi An area or the town is just 30 minutes by bus or taxi from Danang. If you do come down from Danang (alot of hotels have shuttle buses that can take you there), when it is time to leave it will be quite difficult to get  taxi to get back to Danang. The streets are blocked with cars and bikes everywhere. Best thing to do is go into one of the many nice hotels and ask if they can arrange a car to take you to Danang. They make a small commission from this and it will cost you around the same amount as a taxi.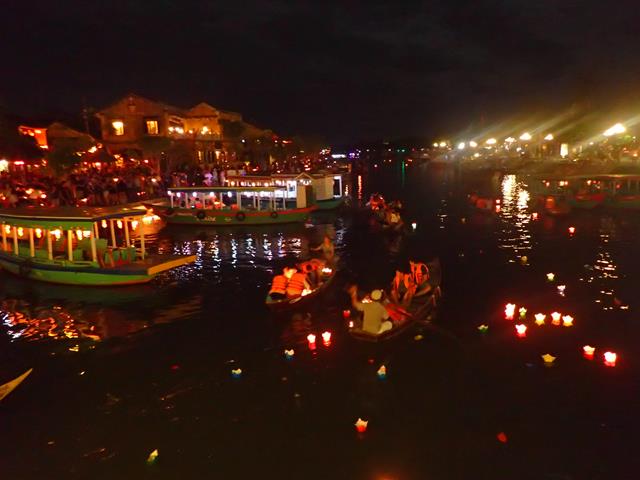 Where all the action takes place next to the river, there are loads of nice restaurants with views over the river so you can sit back and enjoy some food and drinks while watching the festivities.
Also around the area of the Old Town Hoi An are loads of small pedestrian only streets which are lined with tourists shops selling fashion, arts and crafts and small restaurants.
[do_widget id=wpp-18]