Great sushi at Miyako Sushi Restaurant Shinjuku Tokyo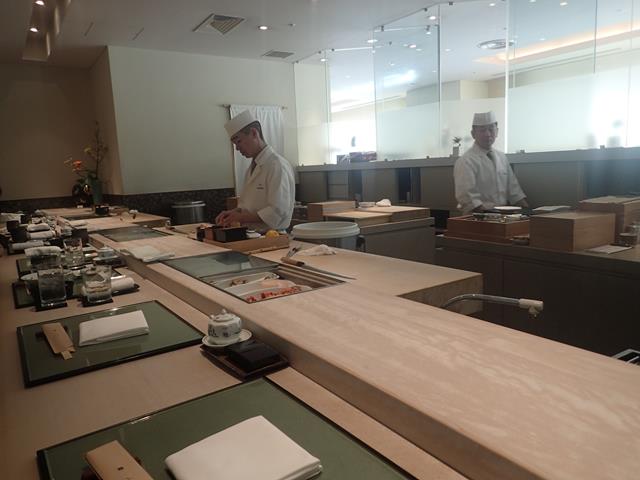 Located with the Hyatt Regency Hotel in Nishi-Shinjuku is Miyako Sushi Restaurant which serves up some excellent sushi.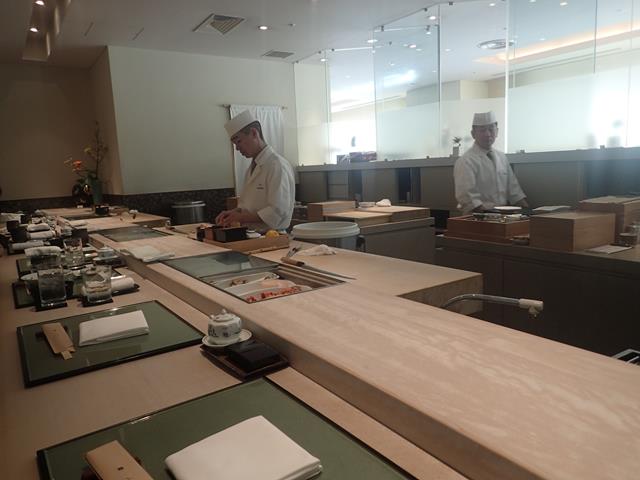 I have had lunch at Miyako Sushi Restaurant a few times and would not hesitate to go back. It is only a small restaurant with 1 large counter that fits 16 people but every seat has a view of the expert sushi chefs preparing your meal. You can watch the expert knife work as they carve up the selection of fish.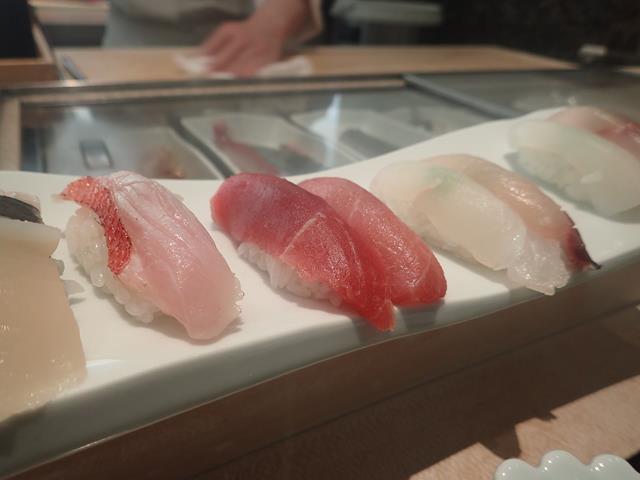 Prices at Miyako are a bit higher than normal as it is in a 5 star hotel but the prices are not too expensive. For a set meal of sushi lunch it costs around 5000 Yen. The meal comes with an appetizer, 8 pieces of sushi and a bowl of miso soup.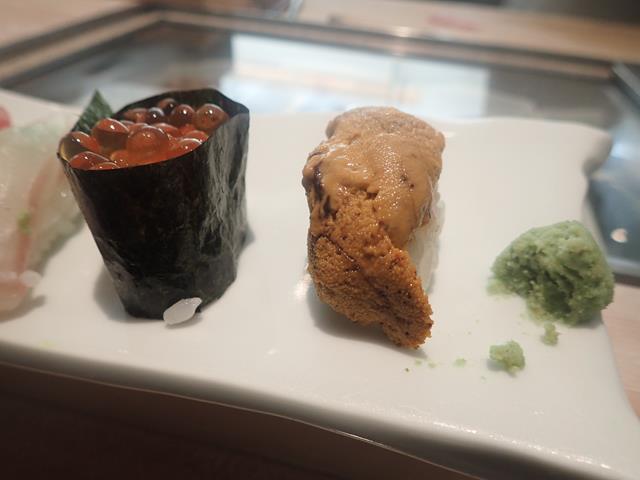 They have a menu in English and all the staff speak good English so very easy to order and ask questions about the type of fish the chefs are serving.
I have never made a reservation, just turned up at lunch time and was able to get a seat. It does get busy on weekends so best to make a reservation.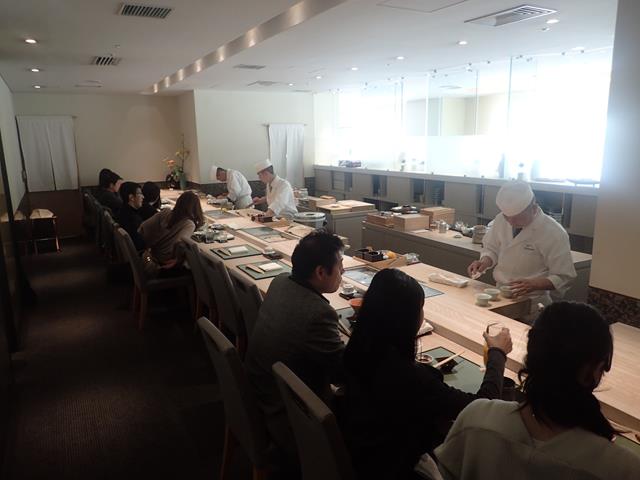 Miyako Sushi Restaurant
Hyatt Regency Hotel
Nishi-Shinjuku
Tokyo
Ph: +81 3 3348 1234
Lunch – 11:30 am to 2:30 pm
Dinner – 5:30 pm to 9:00 pm
Website: Miyako Sushi Restaurant
Check out the location of Miyako Sushi Restaurant in Shinjuku
Check out the most popular articles about Shinjuku Tokyo
[do_widget id=wpp-5]