The Best Crispy Pork Belly in Bangkok – Mr Joe's Restaurant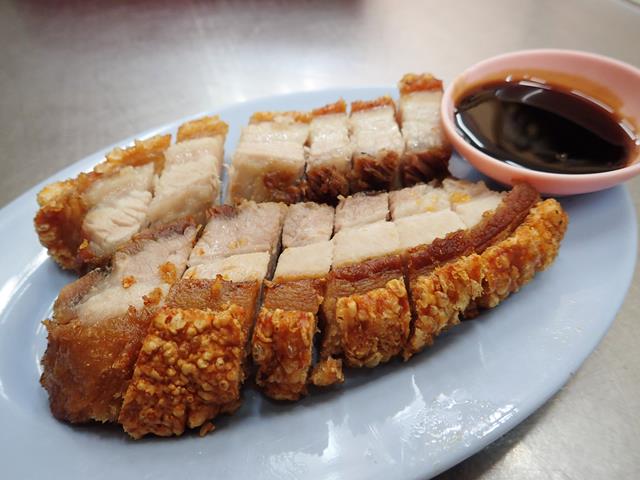 You will probably not find Mr Joe's Restaurant in the numerous food guides on the internet. Mr Joe's is a very local Thai Chinese restaurant in Sathorn Bangkok, serving up the best crispy pork belly in Bangkok.
A small basic restaurant with a small kitchen at the front of the restaurant, Mr Joe's specialises in Crispy Pork Belly which you can see being prepared at the front of the restaurant.
The food at Mr Joe's is really cheap. The basic crispy pork belly served with a bowl of rice and a side bowl of soup only costs 50 baht!
You can also get the crispy pork served in a big bowl of noodle soup for 60 baht.
The sign out the front of Mr Joe's is only in Thai language but you can not mistake the shop. Just 3 doors down from the corner of Soi 44, you will see them cutting up the big slabs of pork belly at the front.
Mr Joe's Restaurant
313/7 Thanon Chan (close to the corner of Soi 44)
Sathorn Bangkok
Ph: 02 213 3007
Open 7 days a week from 8am – 4.30pm
Check out the location of Mr Joe's Restaurant in Bangkok