Sindhu Dwarawati Turtle Conservation Centre Sanur Bali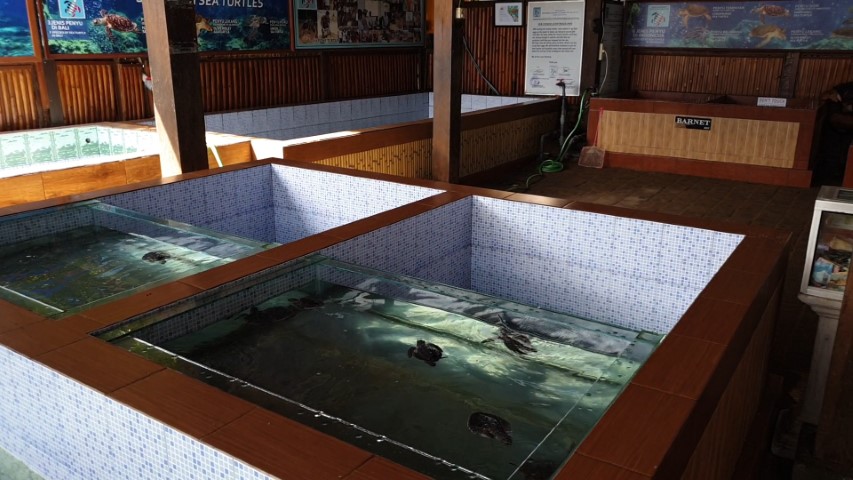 Sindhu Dwarawati Turtle Conservation Centre is located in the heart of Sanur Bali, right next to the beach. This is an independent turtle conservation centre which is helping sick and injured turtles found around Bali and the Gili Islands, nursing them back to health and re-introducing them back to the wild once they are fitted enough to survive on their own.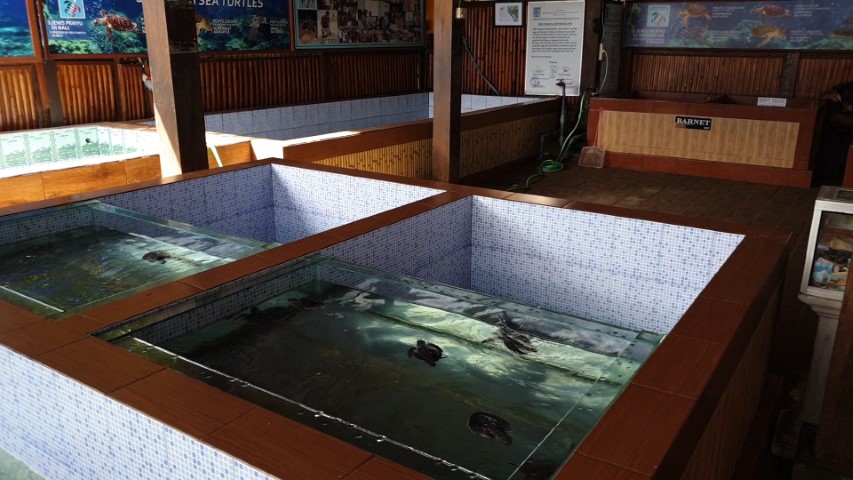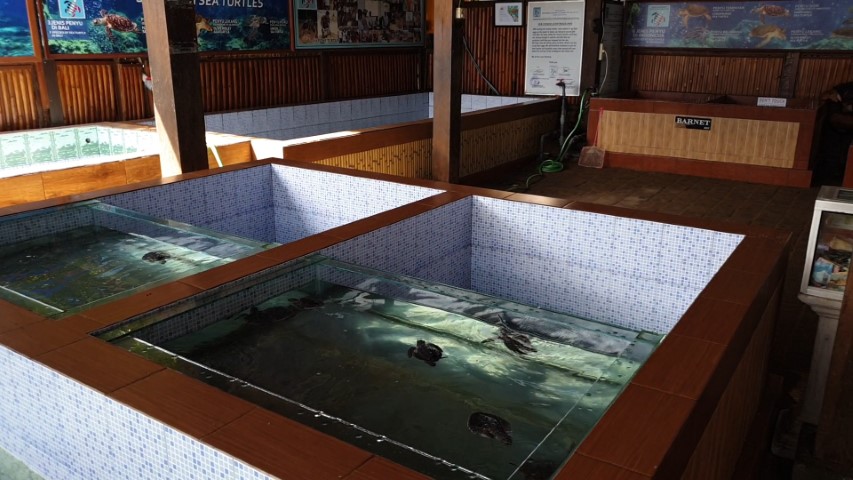 As well as rescuing sick and injured turtles, Sindhu Dwarawati Turtle Conservation Centre also takes eggs from the beaches around Sanur and hatches them in the conservation centre, cares for the babies until they are a few months old and then releases them to the wild. This increases the chance of survival.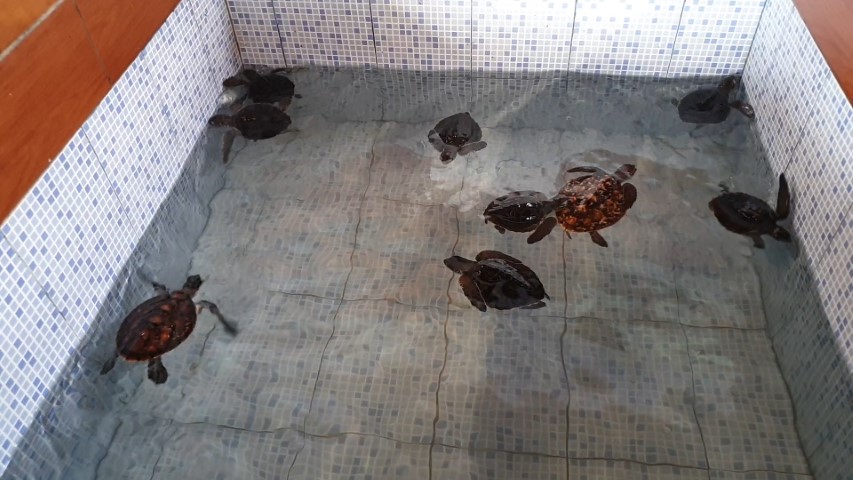 For baby turtles that are hatched in the wild, a very small percentage will make it to maturity. Less than 1% of turtles make it to maturity as many will die before they even reach the water, others will be eaten by sharks or large fish. If they survive this, then many more will die from eating plastic in the ocean or be hit by boat propellers.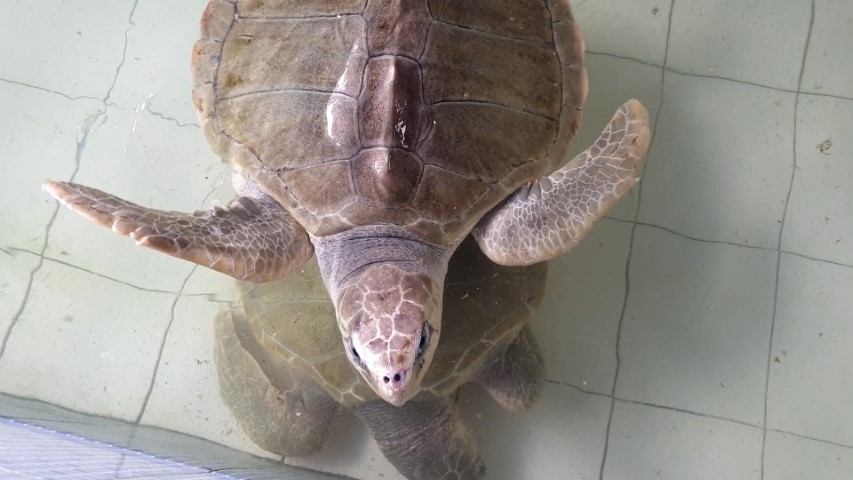 This centre cares for the 3 turtle species that are found in the waters around Bali. These are the Green Sea Turtle, the Hawksbill Sea Turtle and the Olive Ridley Sea Turtle. The Green Sea turtle is still hunted for its meat in parts of Bali and through Indonesia and Sth East Asia. The Hawksbill Turtle is often hunted for it decorative shell.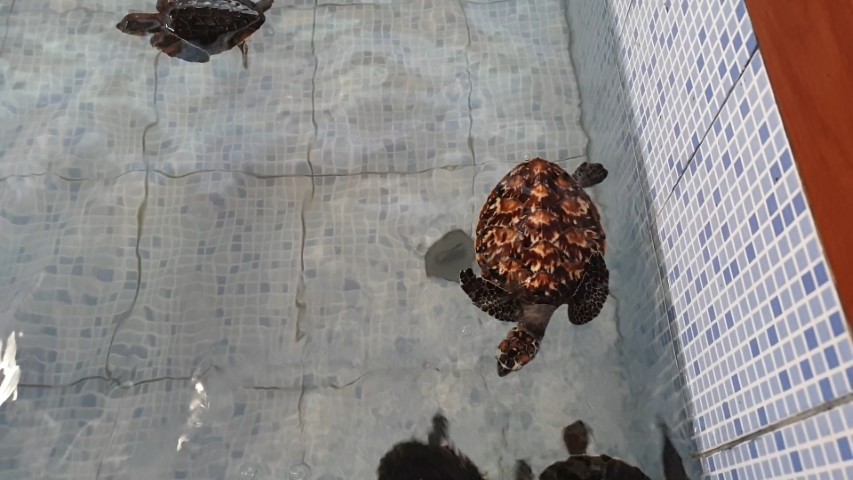 Sindhu Dwarawati Turtle Conservation Centre is dependent on donations, so if you are in Sanur Bali, try to go visit this conservation centre and make a donation to help the valuable work this centre does.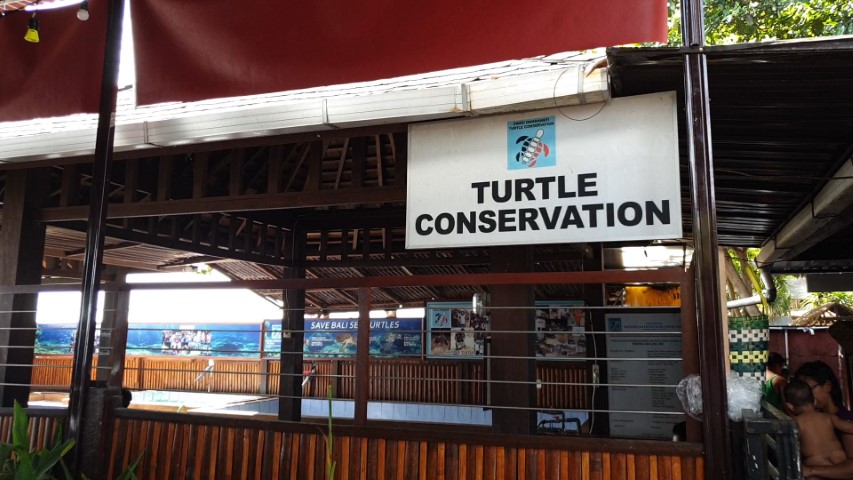 Sindhu Dwarawati Turtle Conservation Centre
Jalan Segara Ayu No 8
Sanur Beach Bali
Open 7 days a week from 8am – 6.30pm
Check out the location of Sindhu Dwarawati Turtle Conservation Centre Sanur Bali
Check out the video showing the Turtle conservation in Bali