Cheap Laundry in Sanur Bali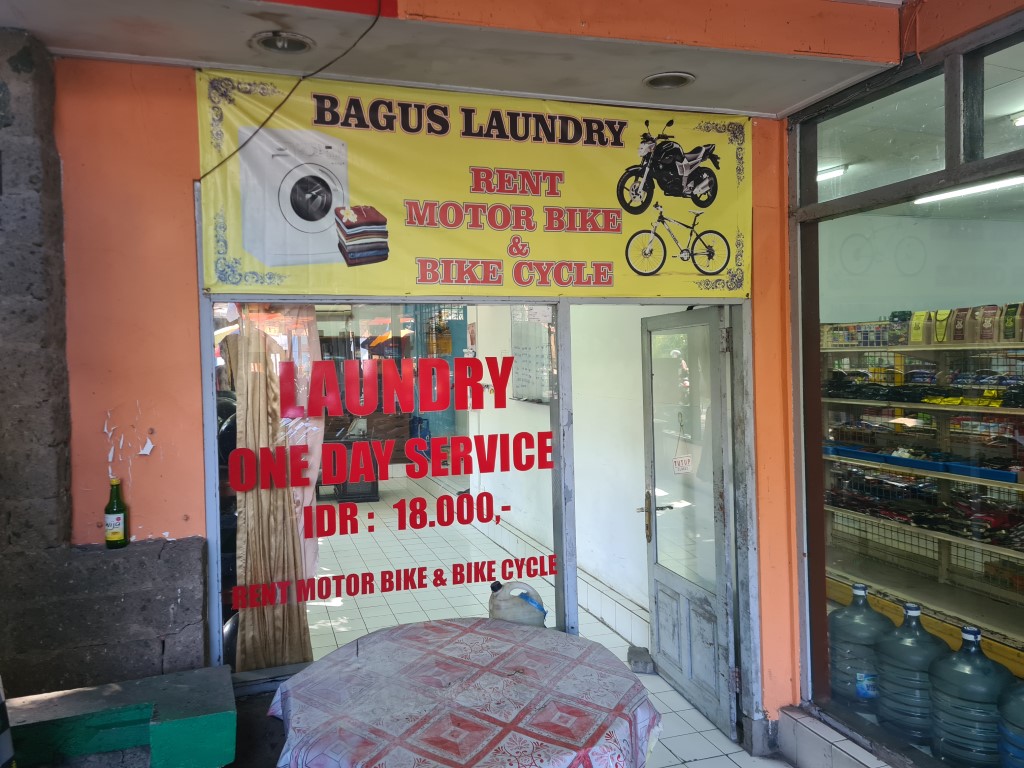 There are loads of cheap laundry shops in Sanur which will wash and iron your clothes at a much cheaper rate than what you will get if you get your hotel to do your washing. Just walk up the main street of Jalan Danau Tamblingan and you will walk past many cheap laundries. They generally charge around 18,000Rp per kilo of washing, just to wash, not to iron. They will charge more if you want your laundry ironed. 18,000Rp is less than A$2 for 1 kilo of washing, that is more than 4 or 5 tshirts.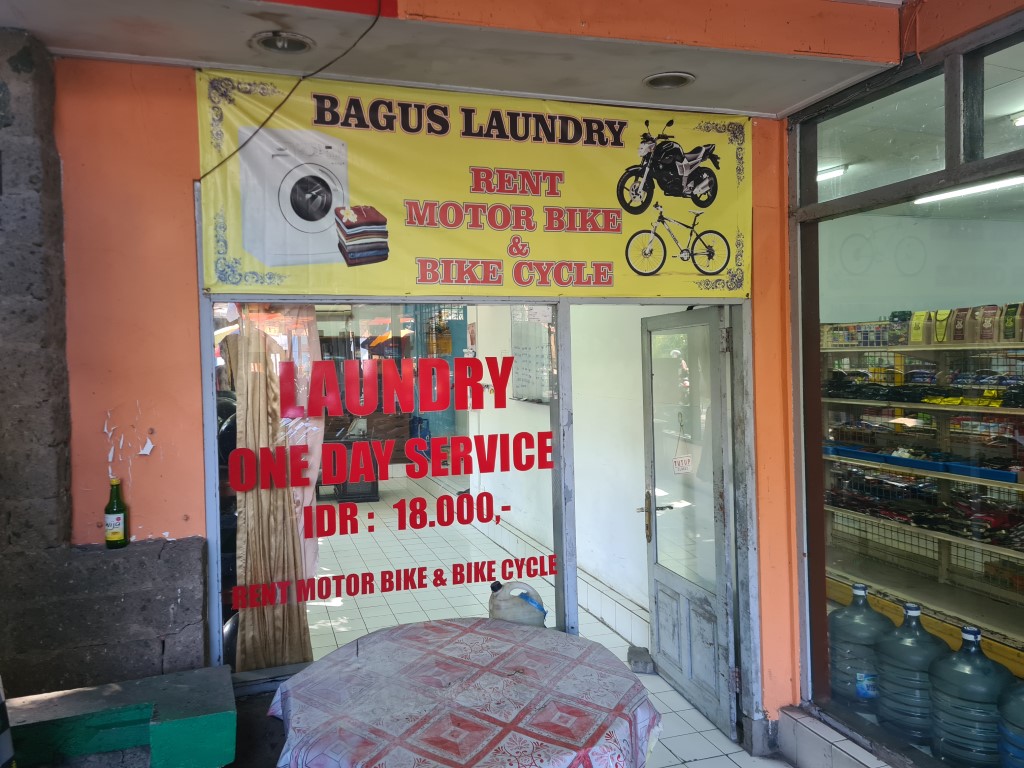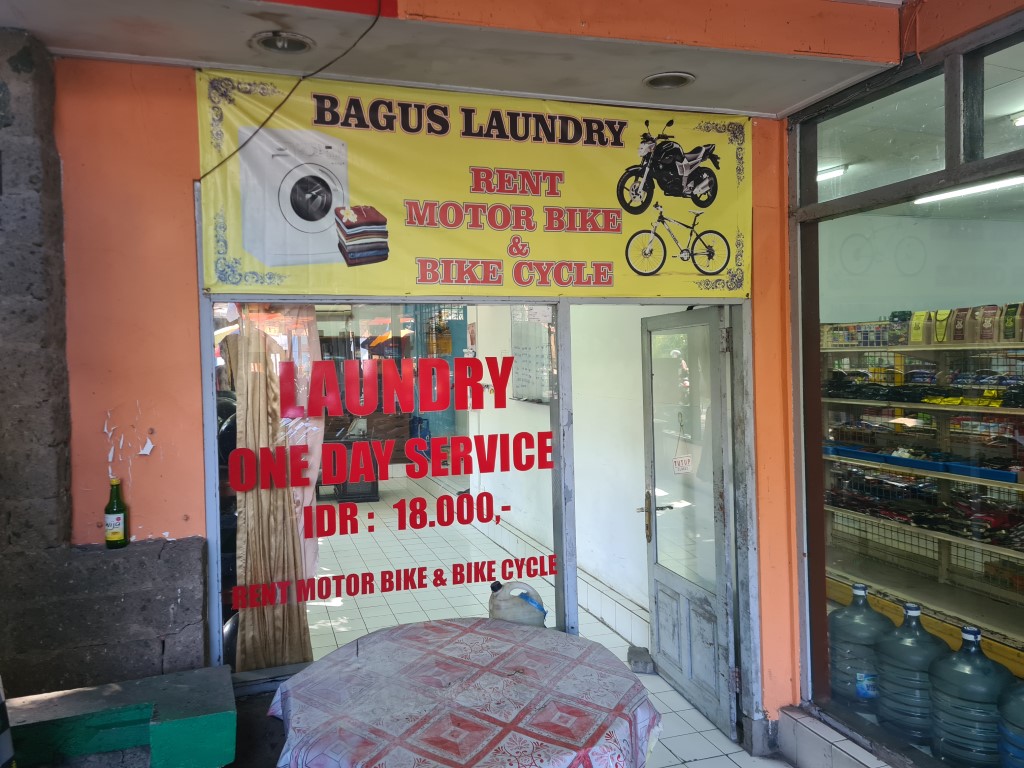 When I stay in Sanur I get my laundry done at a place called Bagus Laundry (Bagus means good in Indonesian). This laundry shop is located in the southern area of Sanur, a few hundred meters down from the Hyatt Regency Hotel. Bagus Laundry is located on Jalan Dayung No 1, which is just around the corner of Jalan Danau Tamblingan (see map below). You will see on the corner the Bagus Mini-Mart Convenience Store and right next to the convenience store is Bagus Laundry. They also rent motor bikes and bicycles.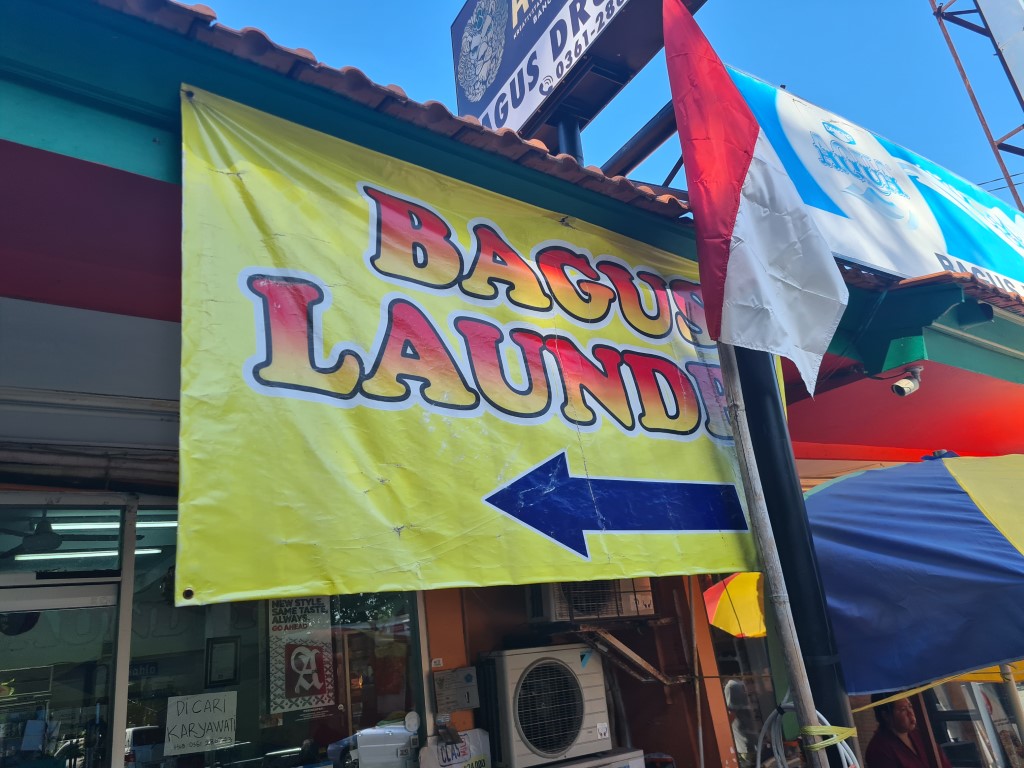 I had just over 2 kilos of washing to get done and they charged me 40,000Rp of an overnight service. I had 8 tshirts, a pair of shorts and some underwear I dropped off 1 afternoon, then went to pick it up next day. 40,000Rp is a bargain. i was staying in the 5 star Andaz Bali Resort and they charge 45,000Rp for just 1 tshirt, 45,000Rp for 1 pair of shorts or 25,000Rp for 1 pair of undies! I saved so much money getting my laundry done in a local shop, allowing me to buy more Bintang!
I highly recommend Bagus Laundry to get your washing done!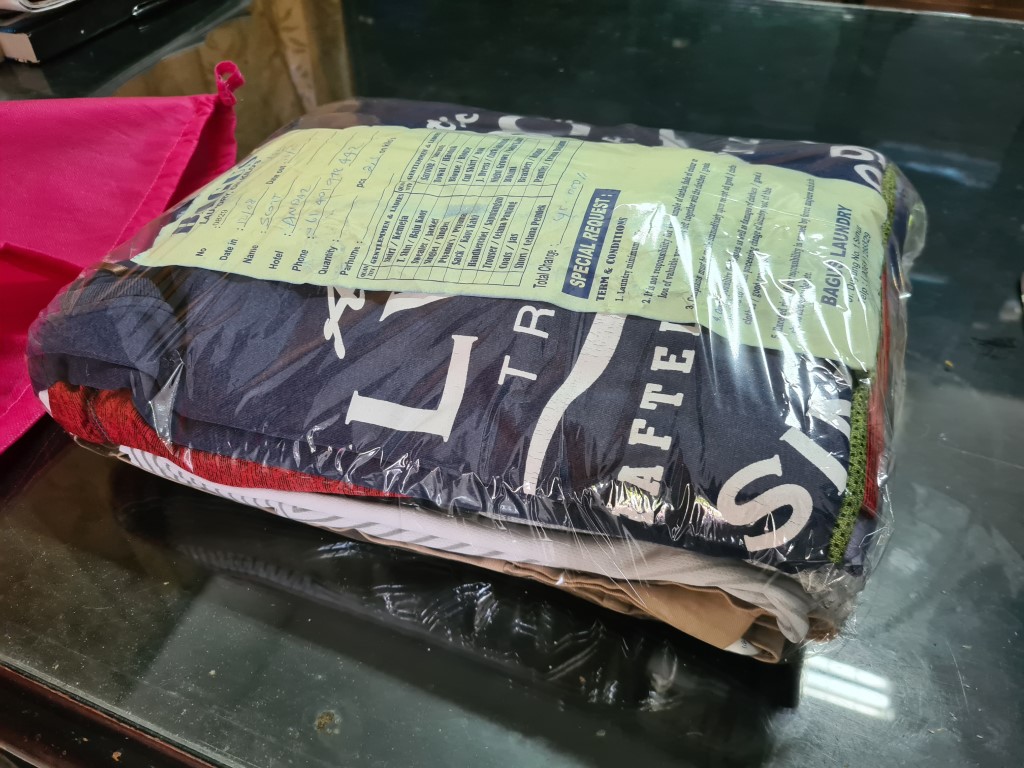 Check out the location of Bagus Laundry in Sanur Bali