Sanur Beach Promenade Walk Bali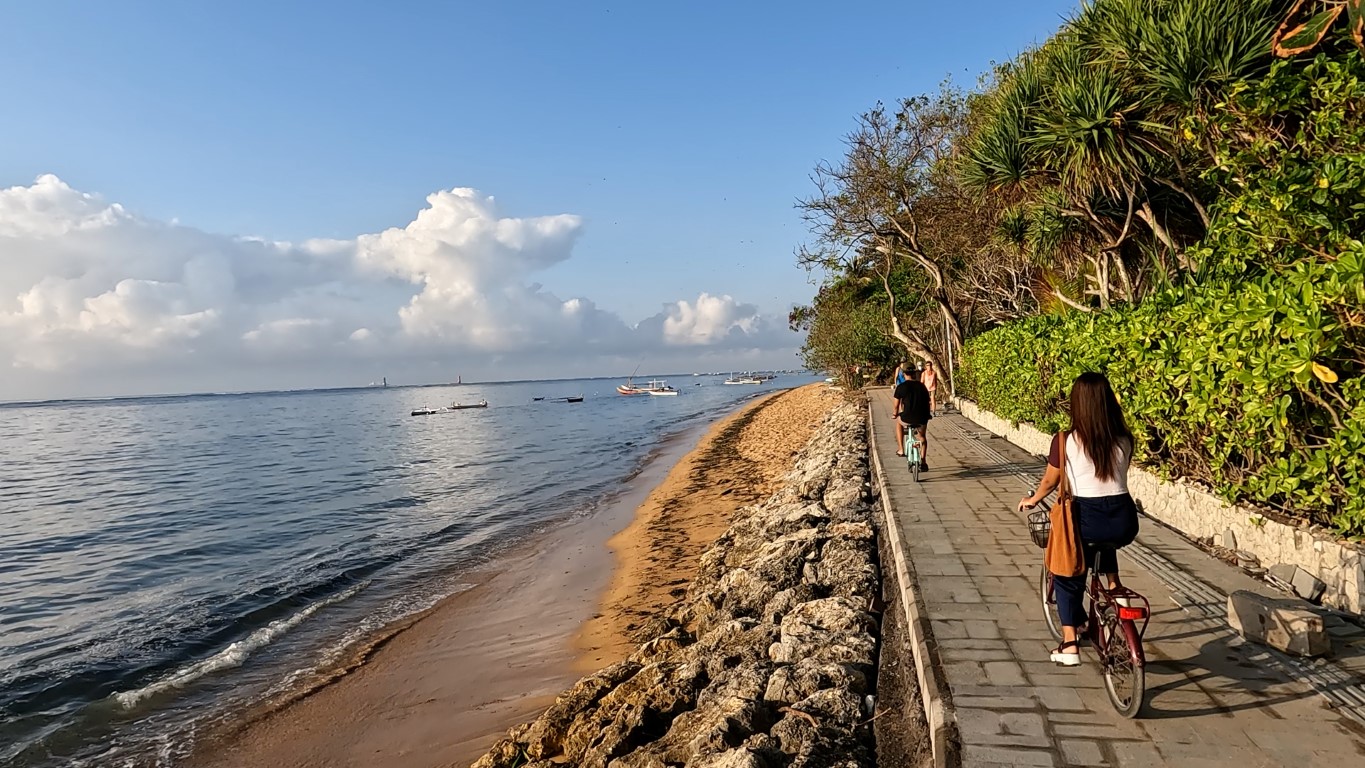 The Sanur Beach Promenade in Bali is an excellent beach walkway that runs the entire length of the Sanur coastline, a total of 5.38 kilometres. This pathed walkway is the best way to travel right along the coast. Whether you want to go for a morning walk, job or cycle. Every time I am in Sanur I do a morning walk up this promenade every day I am there! This pathway really is an impressive place to visit in Sanur.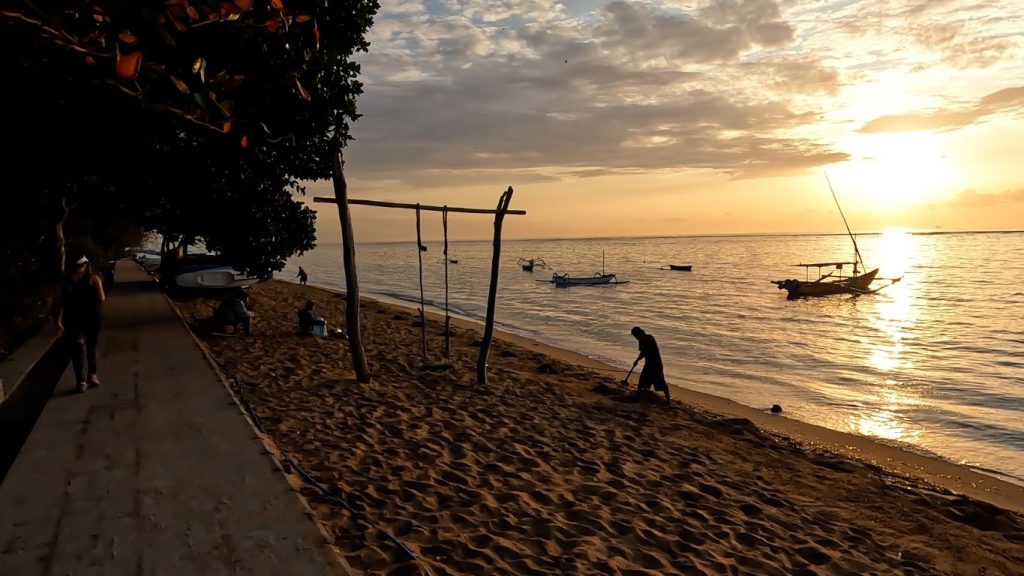 The Sanur Beach Promenade was resurfaced in 2021 and 2022 and some sections have been made into 2 seperate paths, one for pedestrians and 1 for cyclists. There are still some sections that are quite narrow so you may need to move out of the way of cyclists.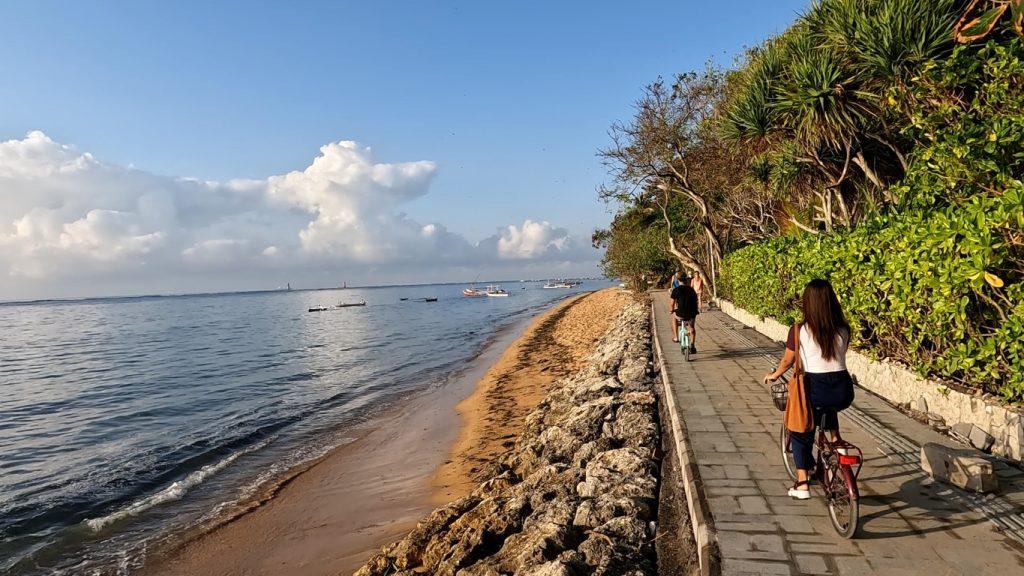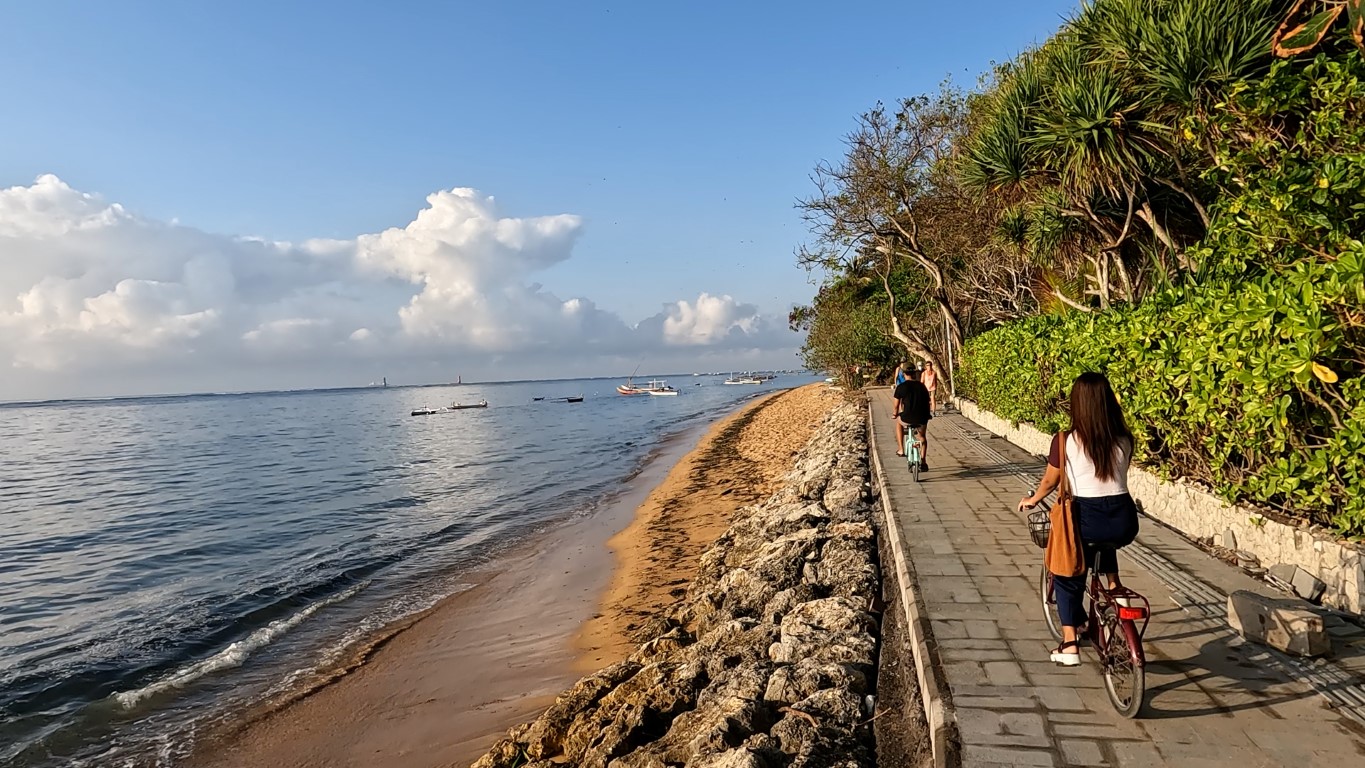 At various sections of the Sanur Beach Promenade, there are plenty of cafes and restaurants to stop along the way to grab a bite to eat or have a nice cold Bintang.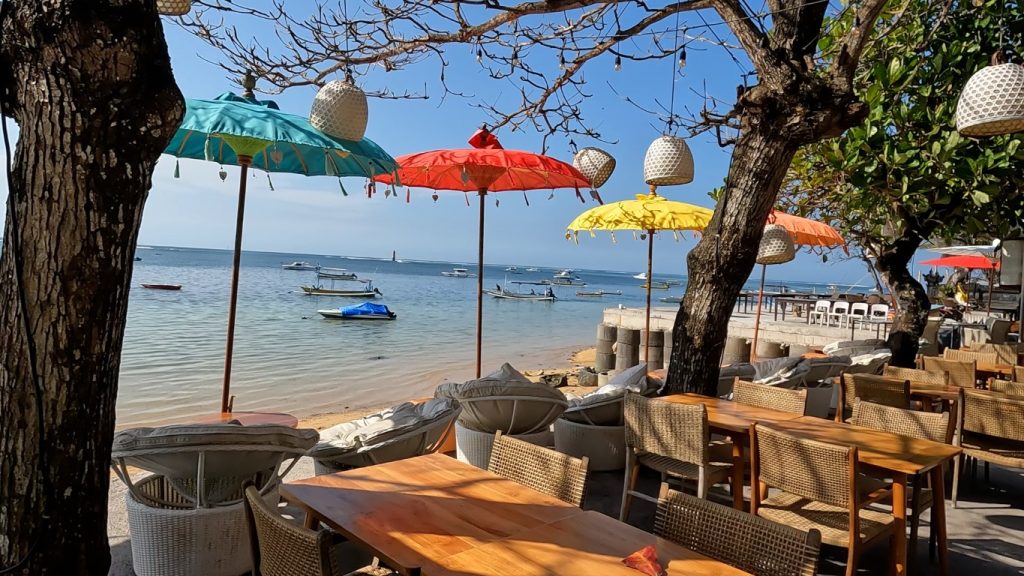 On this side of Bali, it is the best position to see the sun rise. If you are traveling north along the Sanur Promenade, in the distance you will get spectacular views of Moung Gunung, Bali's largest volcano, on the north of the island.