Cool Little Sports Bar in Sanur Bali – Place 2 Be Sports Bar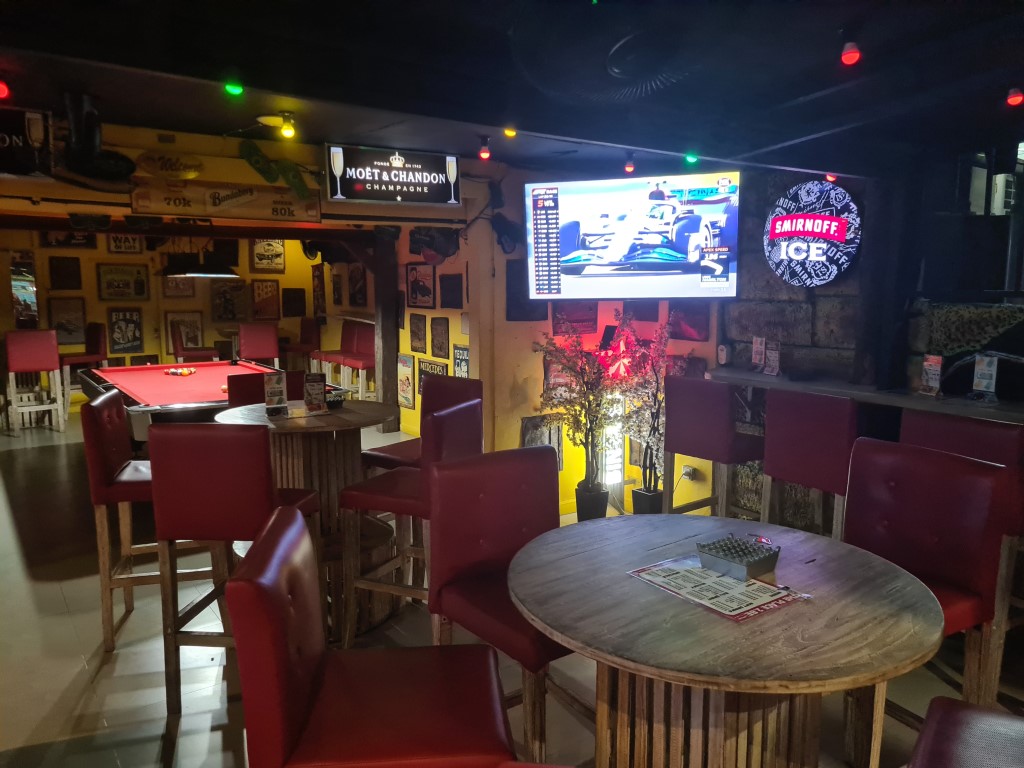 Place 2 Be Sports Bar is a very cool little bar located in the southern end of Sanur Bali on Jalan Danau Poso. This is my bar of choice in Sanur for late afternoon drinks or to watch live sports.
They have 2 large TV screens and show all major international sports including NRL, State of Origin, AFL, Cricket, Formula One racing, UFC fights. What sports gets played is a democratic decision on who is in the bar at the time. If you want to watch EPL or FA Cup you may get out voted by the Aussies in the bar who want to watch the Aussie sports.
Inside there is a pool table as well.
Drink prices are fairly cheap with a small bottle of Bintang costing 28,000Rp (around A$2.70). They also have Bintang on tap for 30,000Rp per glass. Check out the prices of the drinks at Place 2 Be Sports Bar. They do accept credit cards so you can rack up a hefty bill you can pay by card at the end.
If you not keen on drinking beer, then they also serve wine, spirits and they make cocktails. See the full cocktail menu. Prices for the cocktails range from 85,000Rp – 90,000Rp (around A$8 – A$9)
There is no food served at Place 2 Be Sports Bar but you can always get food delivered and eat inside and loads of restaurants within walking distance from the bar.
Place 2 Be Sports Bar have free WiFi Internet which is fast and reliable. You just need to ask the staff for the password to connect.
The Place 2 Be Sports Bar
Jalan Danau Poso No.53
Sanur
Open 7 days a week from 10am – 3am
(the closing time depends on how many customers they have. If it is busy they will stay open to 3am)
Check out the location of Place 2 Be Sports Bar in Sanur Bali