Best Pizza in Sanur at Pizza N Gooo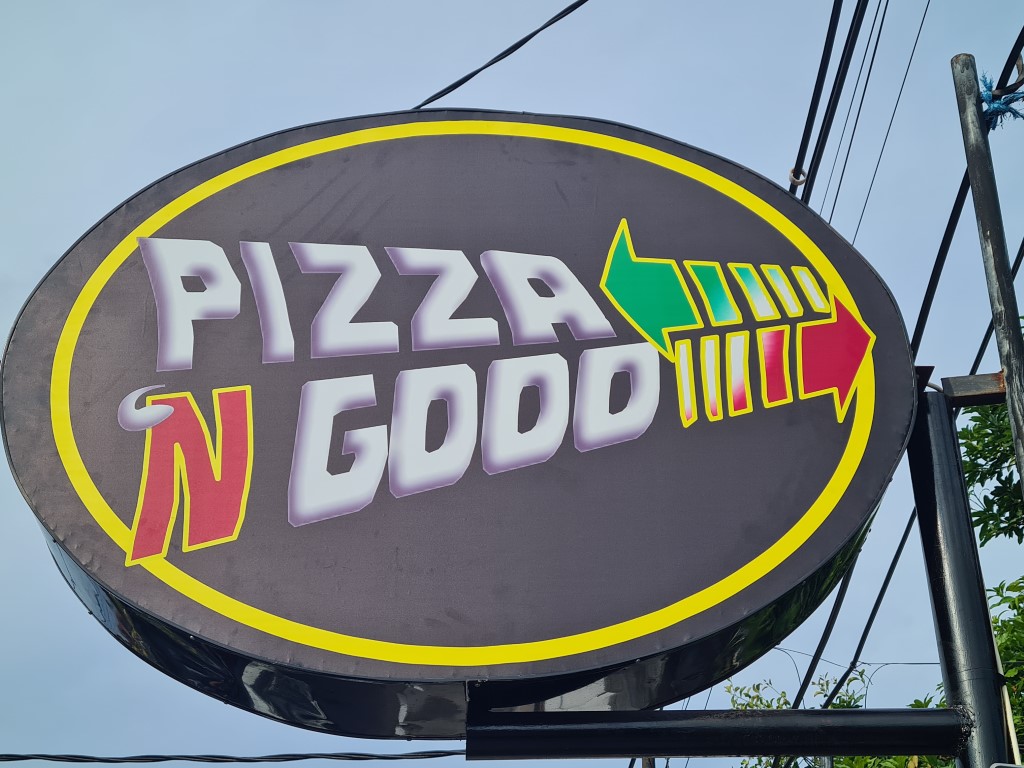 There are a few good Italian restaurants in Sanur serving good pizza, I have eaten at many of them but finally found the best pizza in Sanur. Located in the southern section of Sanur, on Jalan Danau Poso is Pizza 'N Gooo, a small Italian pizzeria serving excellent pizza. This is owned by an Italian guy who serves up traditional Italian pizza by the slice or full sized pizza. These are not your standard round pizzas but a rectangle pizza with a crispy base and just a few toppings.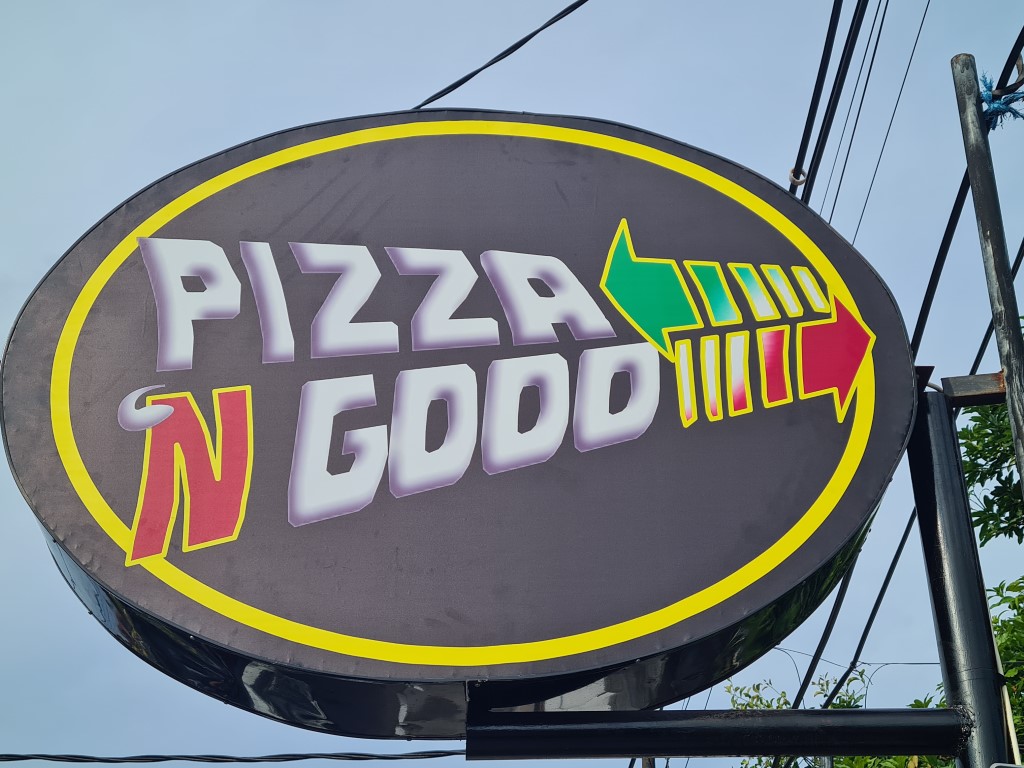 I had a local expat tell me that the best pizza in Sanur is at Pizza 'N Gooo so i went in to try it and I agree with him that this is the best pizza in Sanur. I have been coming to Sanur for more than 20 years and tried most of the Italian restaurants and usually eat pizza, so I have given most a go.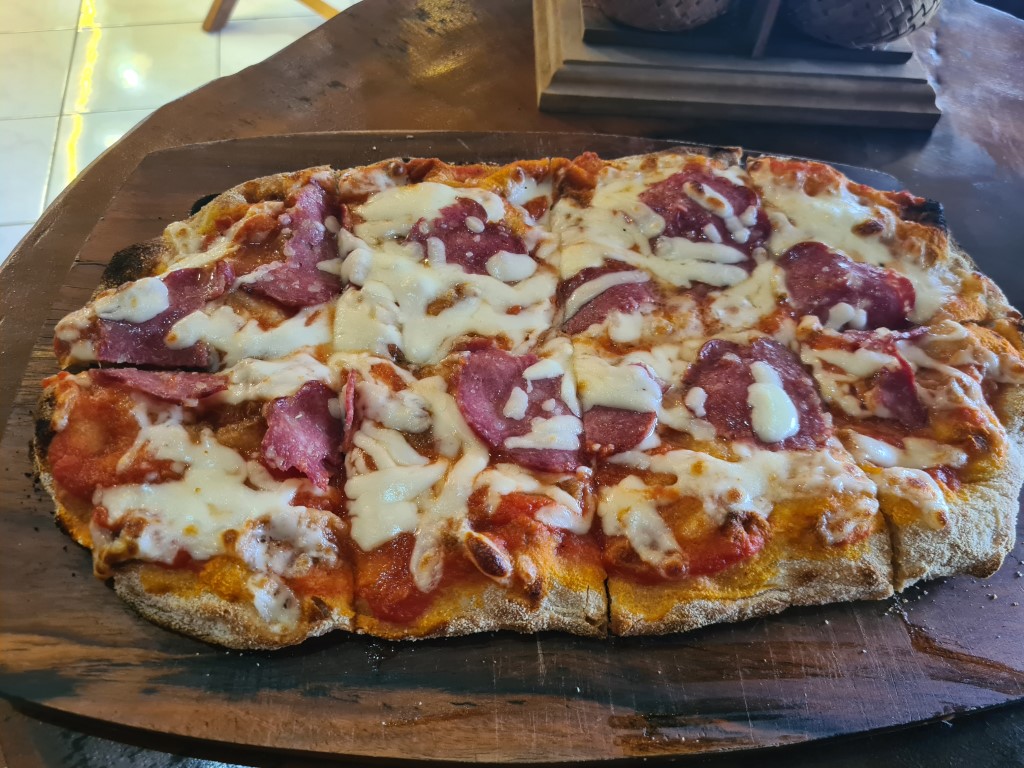 Pizza 'N Gooo serve what they call traditional Roman style pizza. Now I have been to Rome and ate pizza everyday there for 2 weeks. While I think Roman pizza is a bit different from what is served here, I do think this is excellent pizza. The base for their pizza is like a foccacia base but it is thin and very crispy. They serve the pizza by the slice (20KRp), by the Pinsa which is like a personal pizza (50KRp) or a Tray which is good for a family to share (135KRp).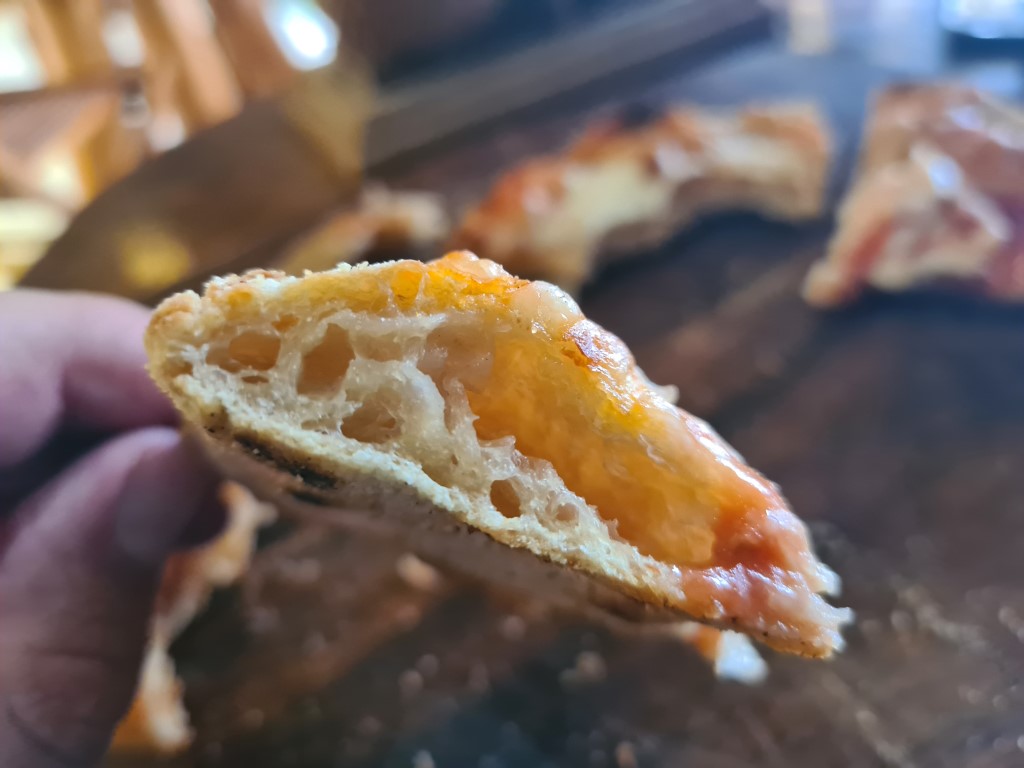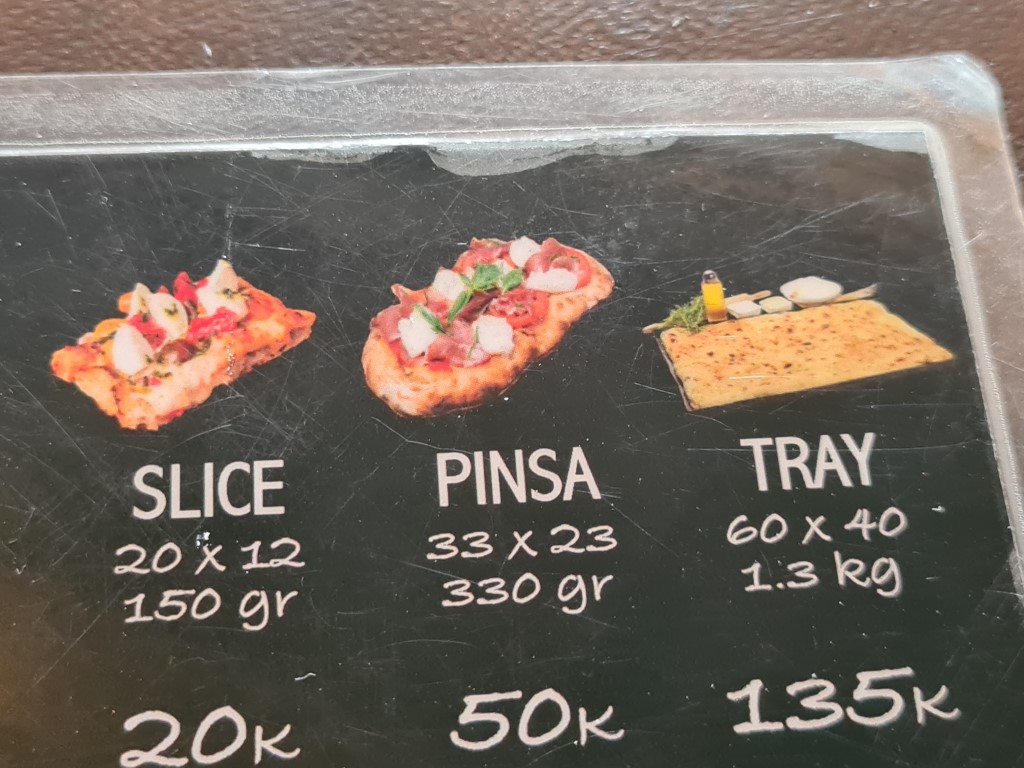 I had a Pinsa pizza with a Milano toppings which has a choice of beef or pork salami, tomato sauce, mozzarella cheese and olive oil. I had the pork salami which was delicious. This was just under A$5 so a great price for such a tasty pizza. See the full pizza menu: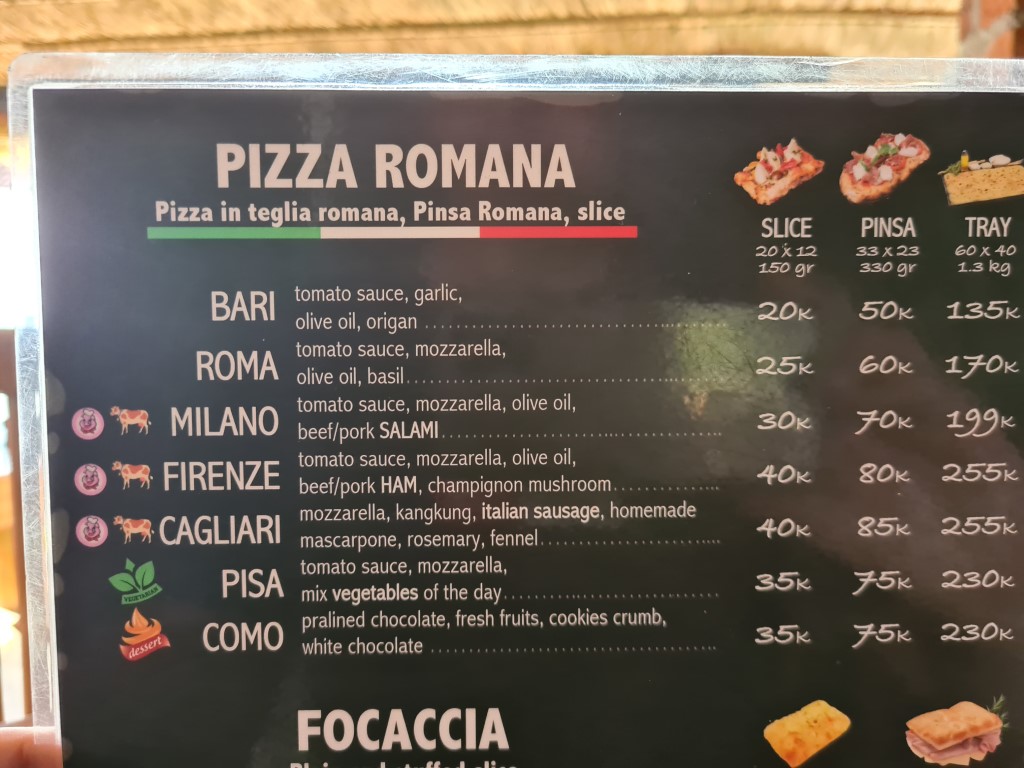 Pizza 'N Gooo are open everyday from 11.30am – 10pm serving lunch and dinner. They do deliver to the local Sanur area.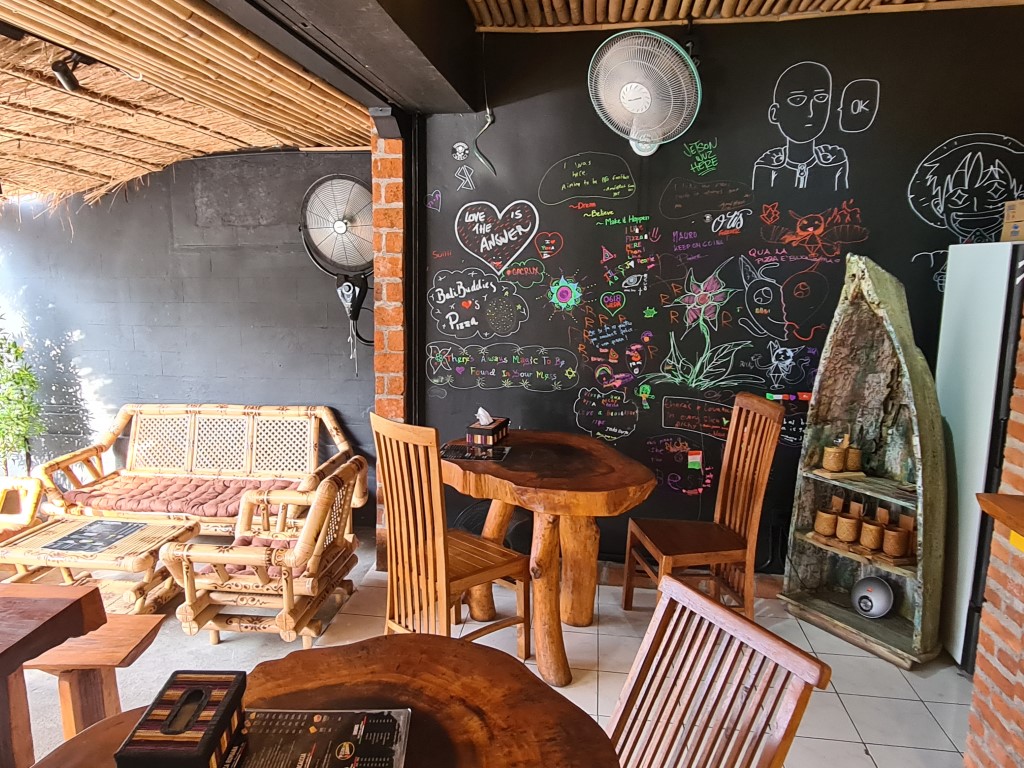 Pizza 'N Gooo
Jalan Danau Poso No.34
Sanur Bali
Instagram for more pictures:  https://www.instagram.com/pizzangooo/
Check out the location of Pizza N Gooo in Sanur Bali