Sukhumvit Bangkok – Most Popular Tourist Area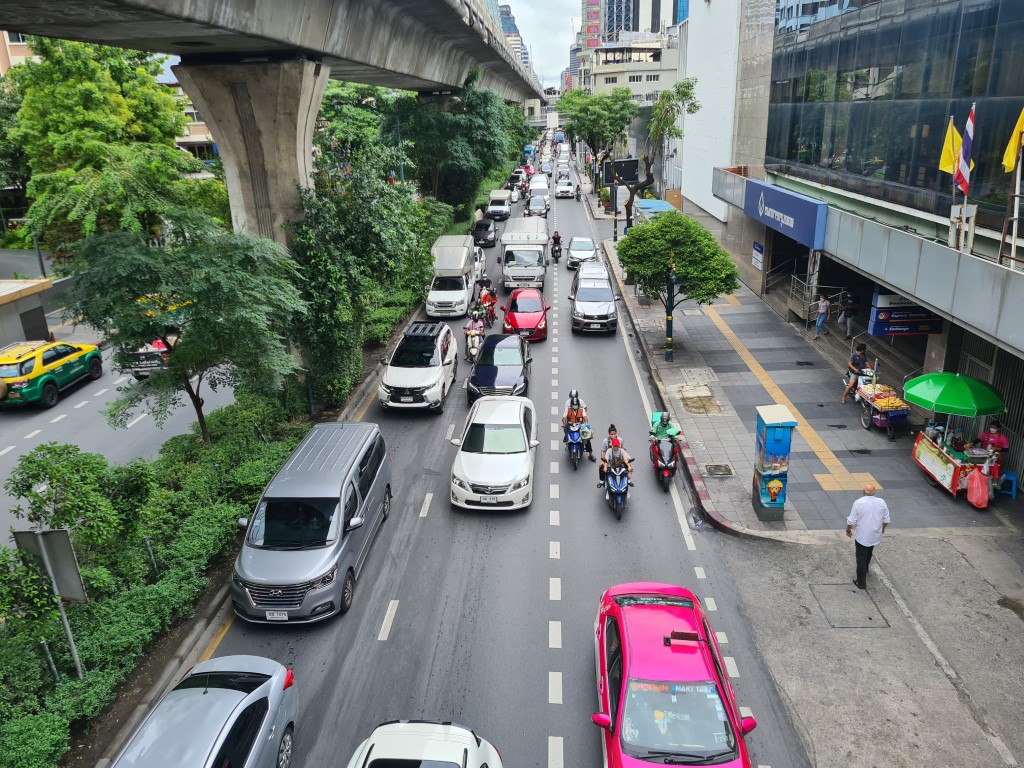 The Sukhumvit area of Bangkok is the most popular tourist area to stay. Named after Sukhumvit Road which runs through this area, the lower Sukhumvit area only surrounds part of Sukhumvit Road. Sukhumvit Road starts in downtown Bangkok, a continuation of Rama I Road and Phleon Chit Road and runs all the way through Thailand to the border of Cambodia. The streets running off Sukhumvit are name Soi, meaning Alleyway, and this article is about the lower Sukhumvit area running from Soi 1 through to Soi 24.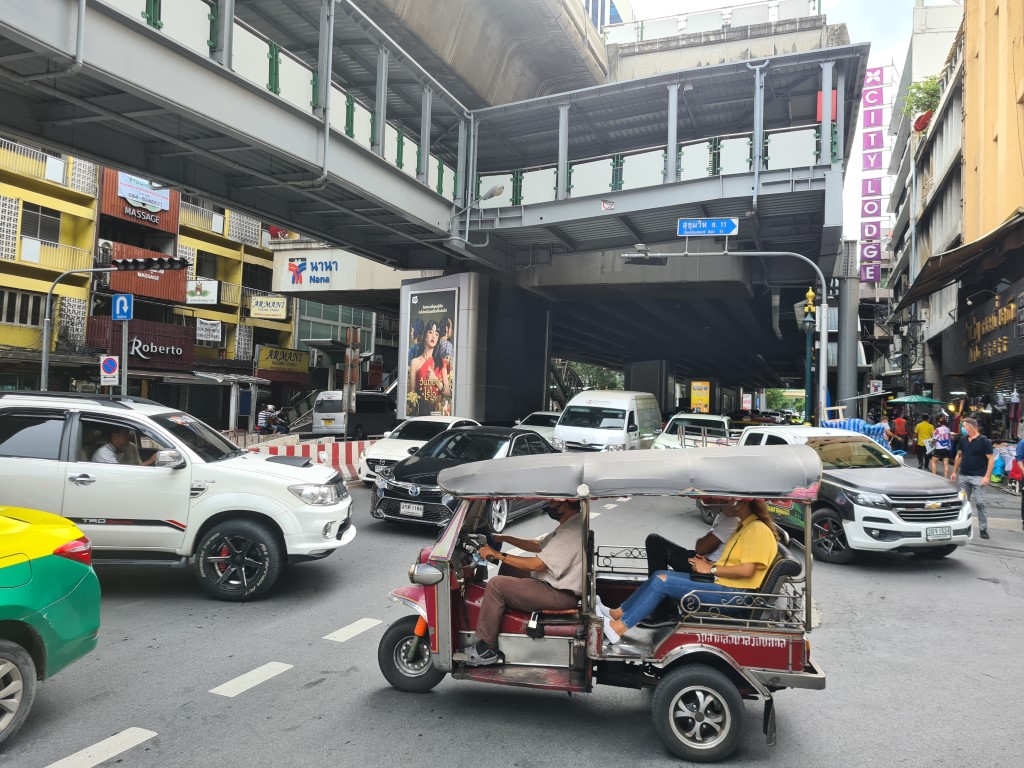 The lower Sukhumvit area of Bangkok is loaded with restaurants, bars, nightclubs and hotels. Both the restaurants and hotels have something for all budgets. High end international priced restaurants or cheap local Thai street food. The hotels range from luxury 5 star hotels, 4 star, 3 star and backpacker accommodation for the cheap Charlies and grubby backpackers!
This district is home to 2 of the most famous nightlife districts of Bangkok. Nana Entertainment Plaza on Soi 4 and Soi Cowboy between Soi 21 and Soi 23. These night life areas are packed with the famous Bangkok Gogo Bars and Beer bars.
BTS Skytrain Along Sukhumvit Road
Getting up and down Sukhumvit Road is easy as there is a BTS Skytrain Line called the Sukhumvit Line which runs right down this popular Lower Sukhumvit Area. Stations are located about every 1.9km. You could walk between stations within about 10 minutes, if you going more than 2 stops then best to jump on the train as it is cheap and trains run regularly.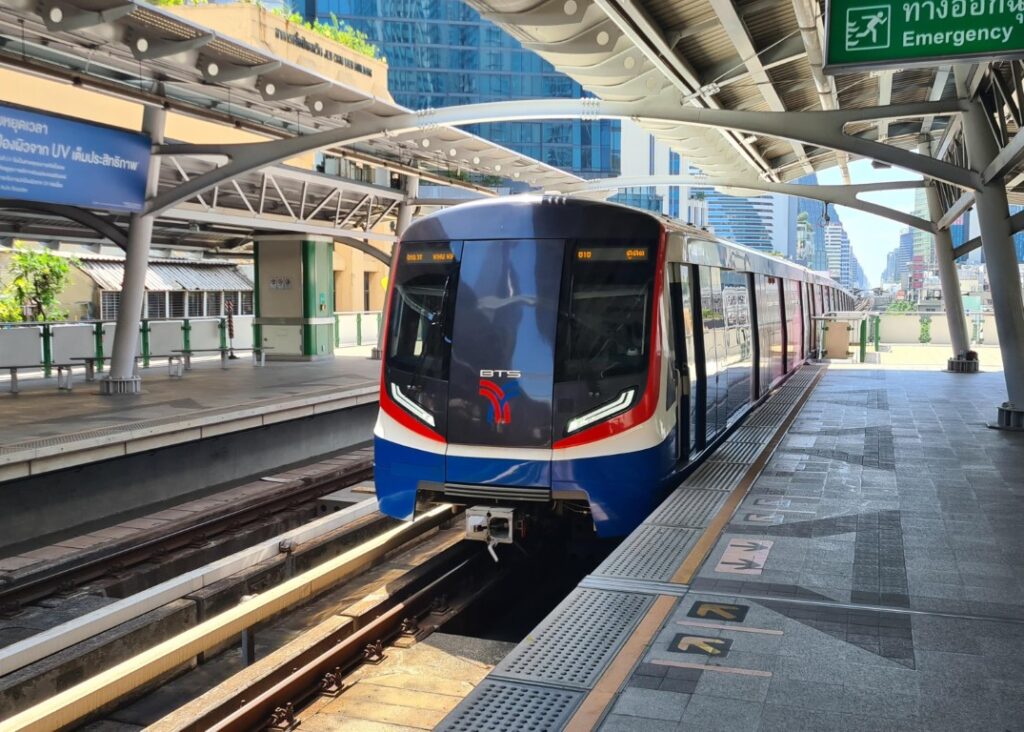 Shopping and Street Bars along Sukhumvit Road
Sukhumvit Road is always busy with traffic on the street and foot traffic along the foot path. It gets even busier at night time. Right along the lower Sukhumvit Road district, street vendors pop up at night time selling a range of clothing, hats, sunglass, souvenirs and street food.
Also from about 10pm, some basic street bars get setup along Sukhumvit Road. This simple street bars of basic plastic chairs and tables and the entrepreneurial owners with an esky full of ice and drinks. You can buy a beer from these street bars for about 120 Baht which is not cheap but the view from the bars are spectacular with all the night time people traffic along the street. Quality entertainment.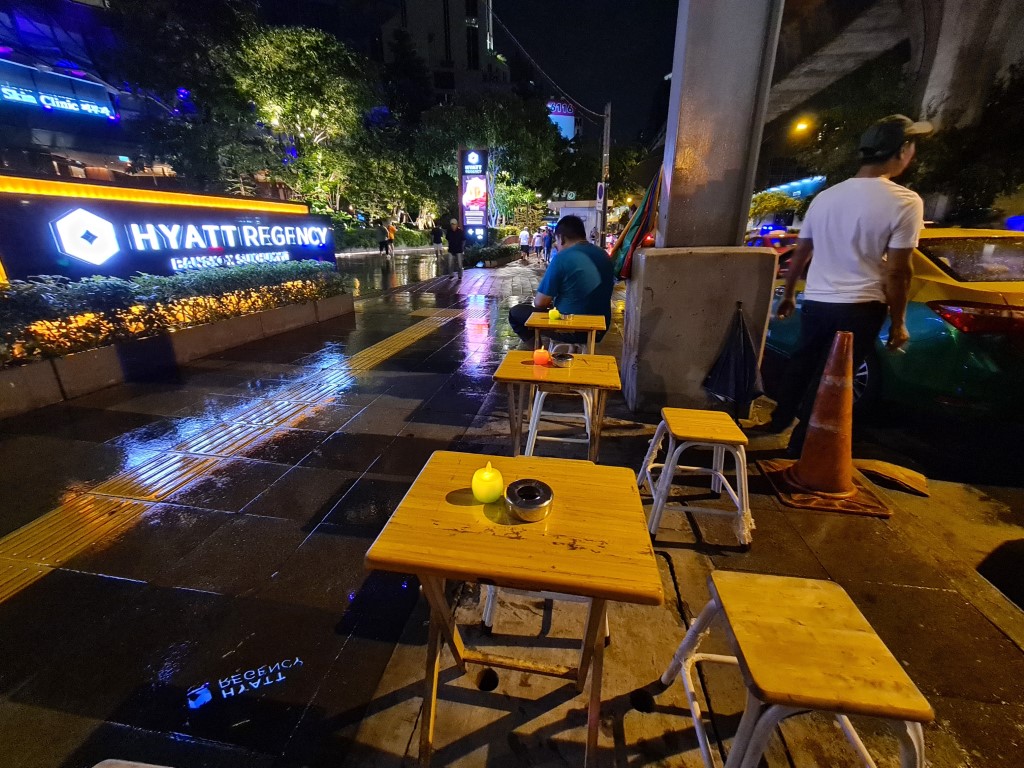 Hotels in Bangkok Sukhumvit Tourist Area
There are so many hotels in the Sukhumvit area. Here are the recommended hotels in the Sukhumvit area ranging from budget hotels to luxury hotels:
Top 5 Luxury Hotels in Sukhumvit
Best 4 Star Hotels in Sukhumvit ( prices from 2300 THB to 4600 THB (around A$100 – A$200))
Best 3 Star Hotels in Sukhumvit (prices under 2300 THB per night (under A$100)):
The Soi streets off Sukhumvit Road
Check out these Sois in the Sukhumvit Area and the attractions you'll find. Even numbers Soi's are located on 1 side of Sukhumvit Road and Odd numbers found on the other side.
Soi 3/1 – Referred to as Soi Arab due to the large number of Middle Eastern Restaurants, Arab coffee houses and shops. Read more about Soi Arab.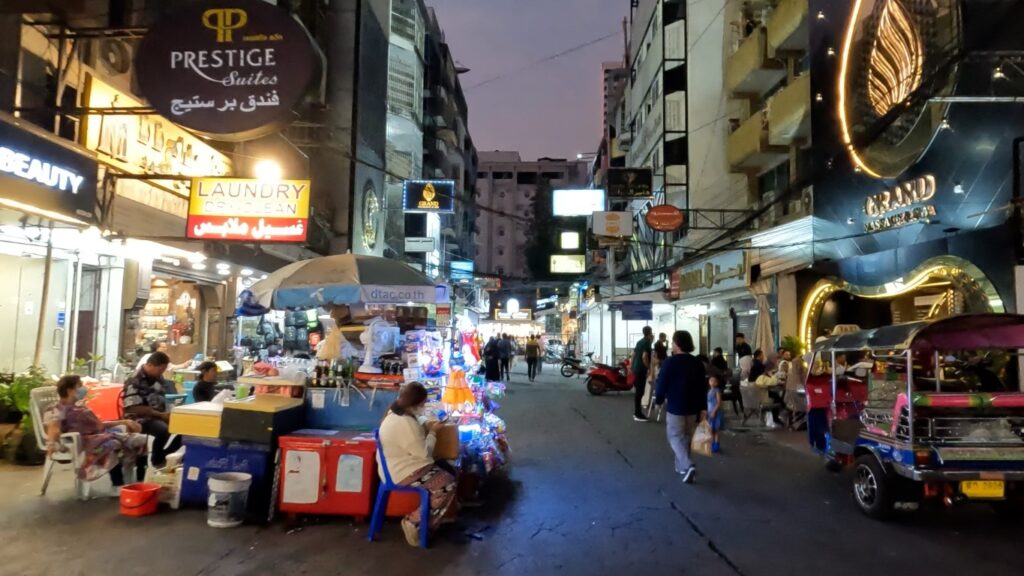 Soi 4 – Also referred to as Soi Nana due to the main attraction being the Nana Entertainment Plaza (NEP). There is so much more to Soi 4 than the NEP. This long street is lined with Beer Bars, restaurants, massage shops and girlie bars. One of the famous bars on Soi 4, directly opposite Nana Entertainment Plaza is Hooters. My favourite beer bar on Soi 4 is called Stumble Inn. I still struggle to understand why it is called Stumble Inn, as I always stumble out! You can get off the BTS Train at Nana BTS Station.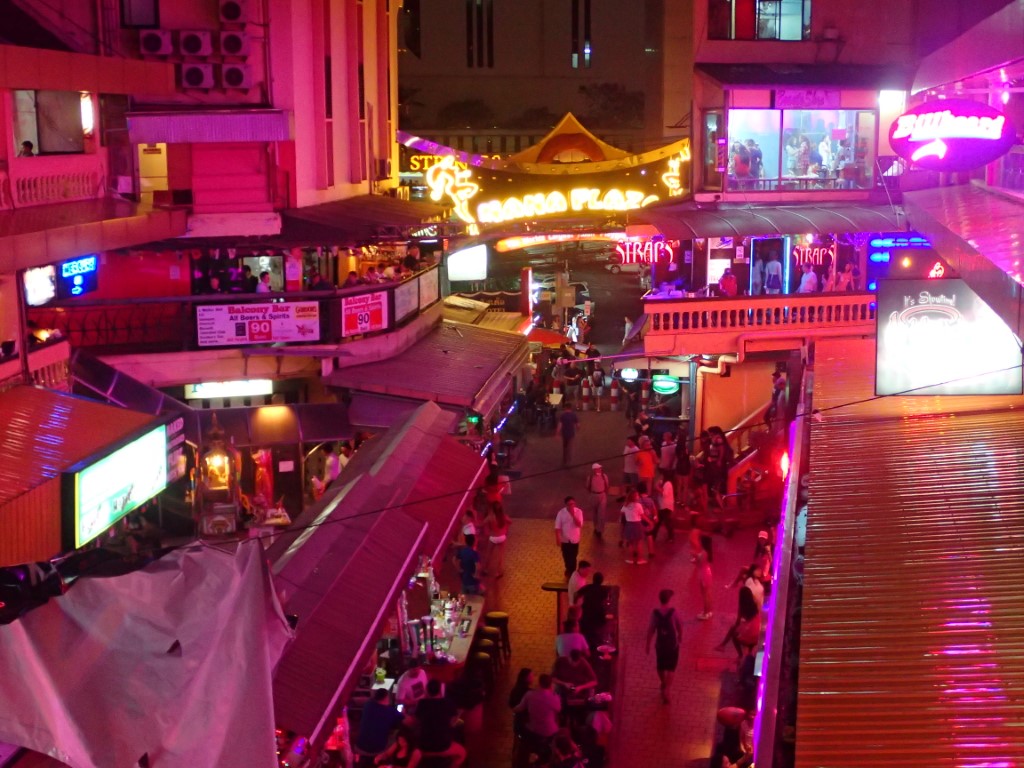 Soi 7 – a mostly commercial area, Soi 7 is mostly lined with Commercial buildings but at the beginning of Soi 7 you will find the Beer Bar Complex which is a group of small beers.
Soi 9 – a relatively quiet street. Right on the corner of Soi 9 and Sukhumvit Road is the popular The Game Sports Bar, located directly underneath Nana BTS Skytrain Station.
Soi 10 – Soi 12 – located between Soi 10 and Soi 12 is the excellent shopping plaza referred to as Korean Town. This is the place to come for excellent Korean food at the more than 18 Korean Restaurants serving Korean BBQ, Korean Fried Chicken, soups and stews.
Soi 11 – another very popular entertainment street with plenty of restaurants, bars and a good choice of reasonably priced 3 and 4 star hotels. There is an over head walkway from Nana BTS Station which you walk down the steps right next to Soi 11. There are plenty of International Style Restaurants on Soi 11 from Japanese, Italian and a German Restaurant, as well as cheap Thai Street Food found at the Soi 11 Thai Street Food Complex.
Just around the corner from Soi 11 is my favourite afternoon Beer Bar called Lek's Last Stand, which has seating at the front of the bar to get some excellent people watching in along Sukhumvit Road. One of the best hotels to stay on Soi 11 is the 4 star Mercure Bangkok Sukhumvit with room prices start around US$100 per night.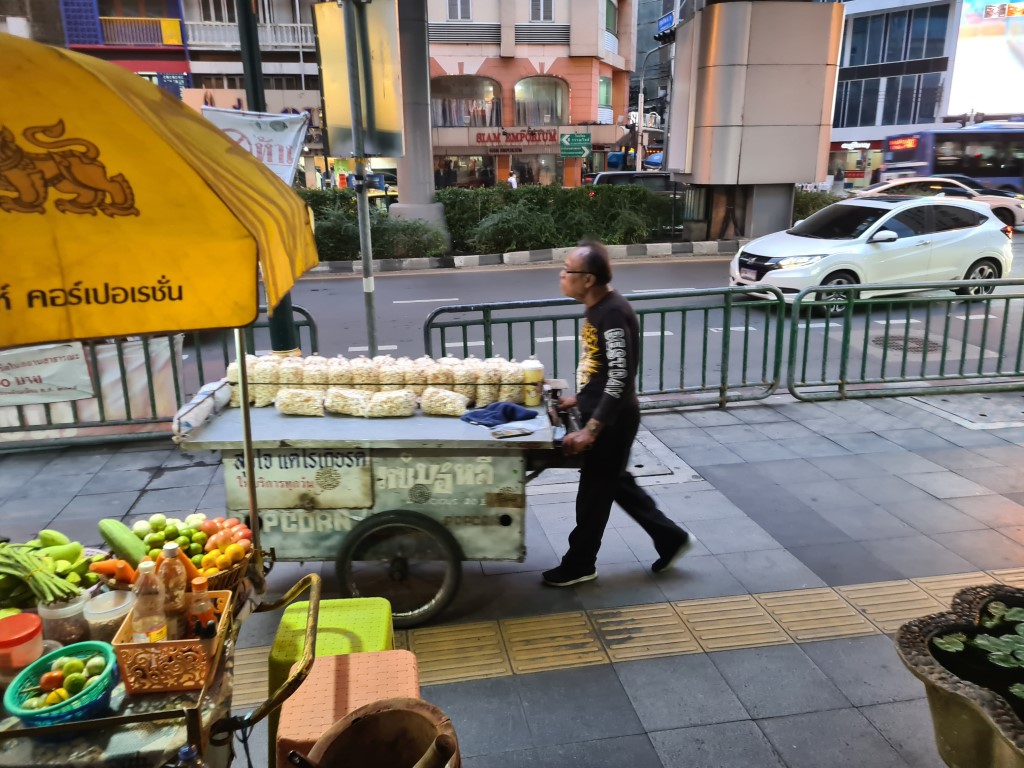 Soi 11/1 – this is a small laneway, with an entrance on Sukhumvit Road. This is only a short laneway which bends around with it's exit onto Soi 11. There are some great restaurants to be found on Soi 11/1. There are some good Japanese, Indian and the famous Thai restaurant called Krua Khun Puk Thai restaurant which has been serving cheap Thai food for many years.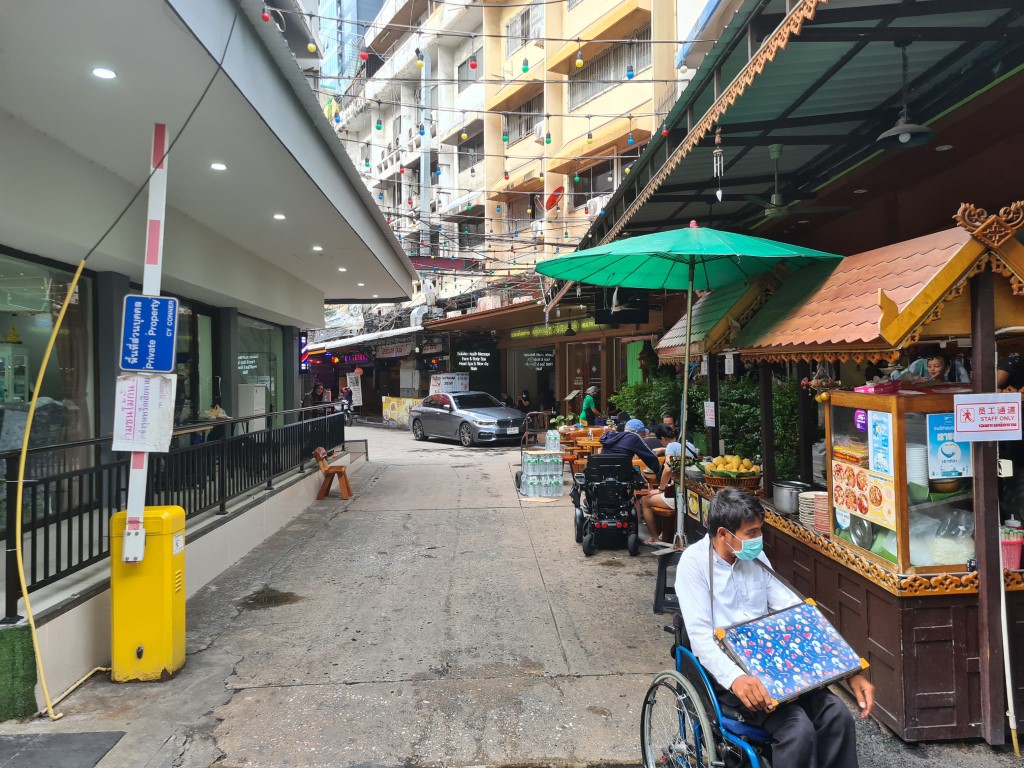 Soi 13 – on one corner of Soi 13 you will find the excellent 5 star Hyatt Regency Sukhumvit Hotel, just down from the other corner you find the luxury 5 star Sofitel Hotel. Down Soi 13 are more bars like Red Lion English Pub, some nice sports bars including The Sportsman, which I class as the best sports bar in Bangkok. There are also some good restaurants to choose from and a cheap laundry place. For a great Mexican feed, just on the corner opposite Hyatt Regency is Margarita Storm, open 24 hours a day, Margarita Storm is the place to get a feed or a nice cocktail anytime.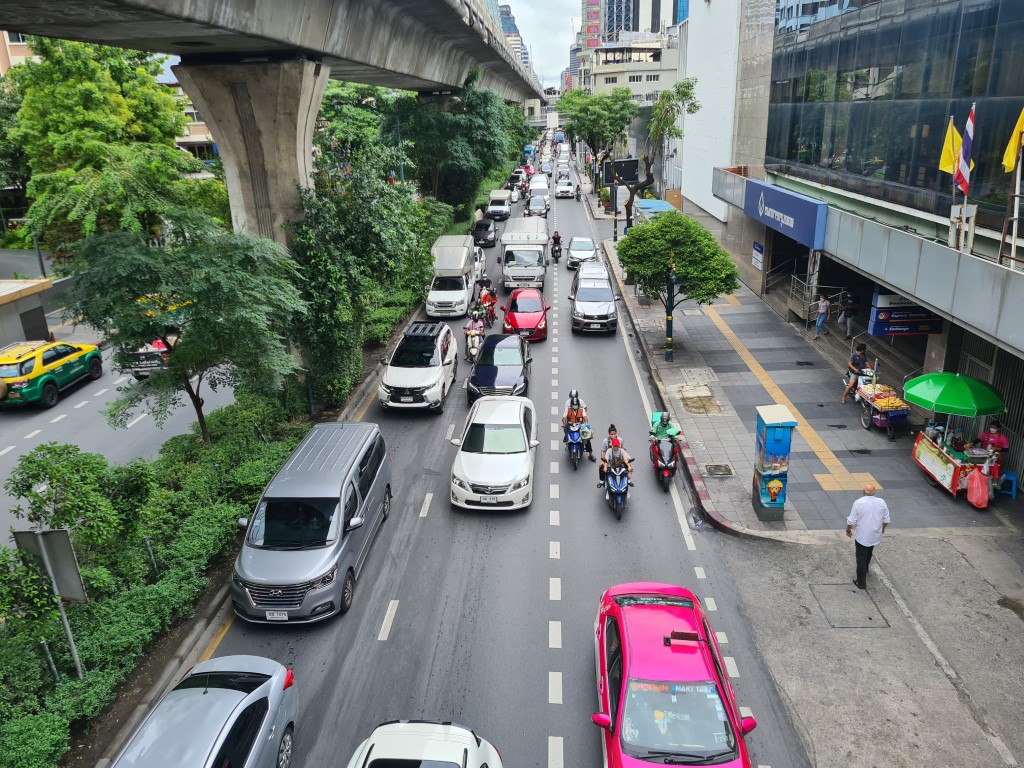 Soi 15 – another night time favourite with a choice of bars and restaurants. There is another Hooters Bar located on Soi 15.
Soi 17 – Located between Soi 17 and Soi 19 is the Westin Grande Sukhumvit Hotel.
Soi 19 – right next to Soi 19 is the massive shopping mall called Terminal 21. On the other side of Soi 19 you will find the popular hotel The Westin Grand Sukhumvit. At Soi 19 is the Asoke BTS train station.
Soi 24 – right at the entrance of Soi 24 you will find the massive shopping centre called Emporium, and directly across Sukhumvit Road is the Emquartier Shopping Mall. On Sukhumvit Road, next to Soi 24 is the BTS Station called Phrom Phong. Hotels on Soi 24 include the Hyatt Place and the Hilton Sukhimvit Hotel.