Excellent Sushi Restaurant at Grand Hyatt Dubai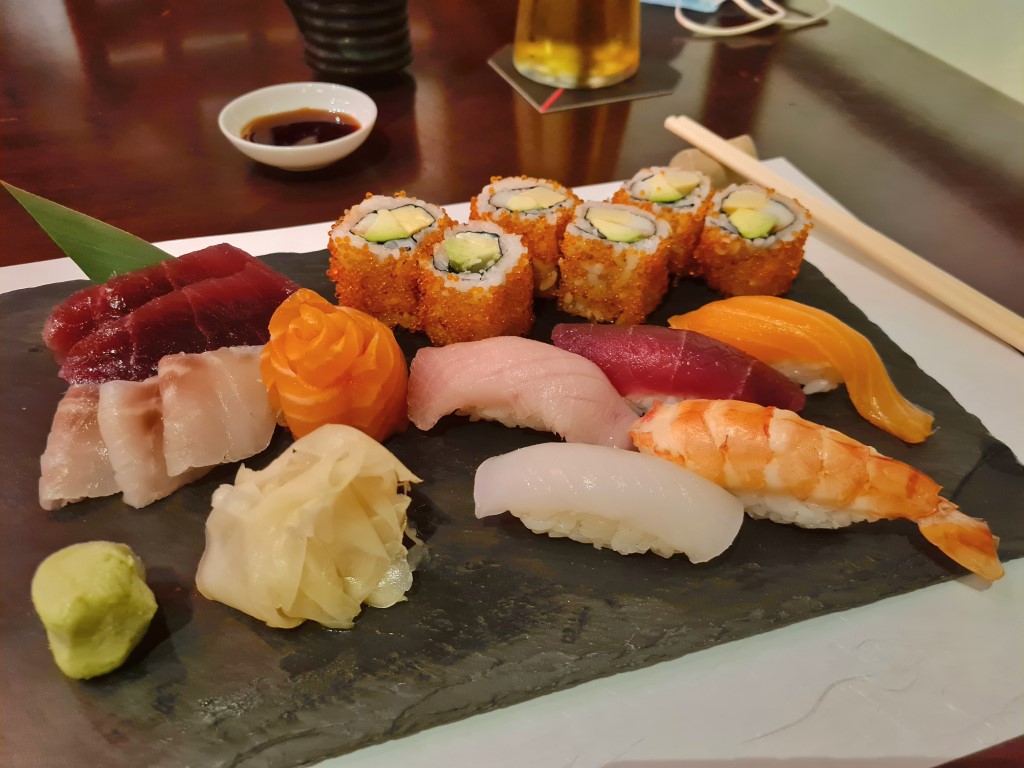 Grand Hyatt Dubai Hotel has a choice of 12 different restaurants. One of the best is the Japanese Restaurant simply called Sushi. I was staying at the Grand Hyatt and went in for dinner the first night and had an excellent selection of sushi. Prices here are not cheap! Being inside a 5 Star hotel, the prices are on the high side but very good quality food and service.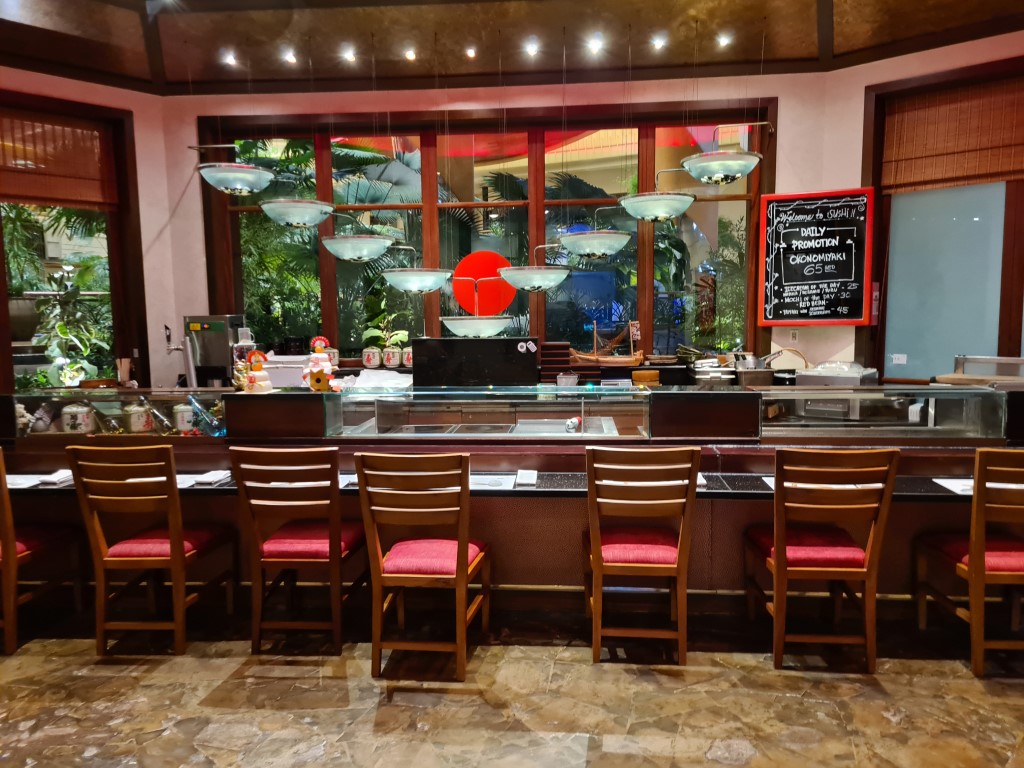 They do have a good selection of different types of Japanese cuisine but I was here for the sushi! This was a big plate of sushi, with different types of fish. Everything was fresh and perfectly presented. I don't think the chefs were Japanese (I think Filipino) but they did a very good job of preparing the sushi. Very tasty!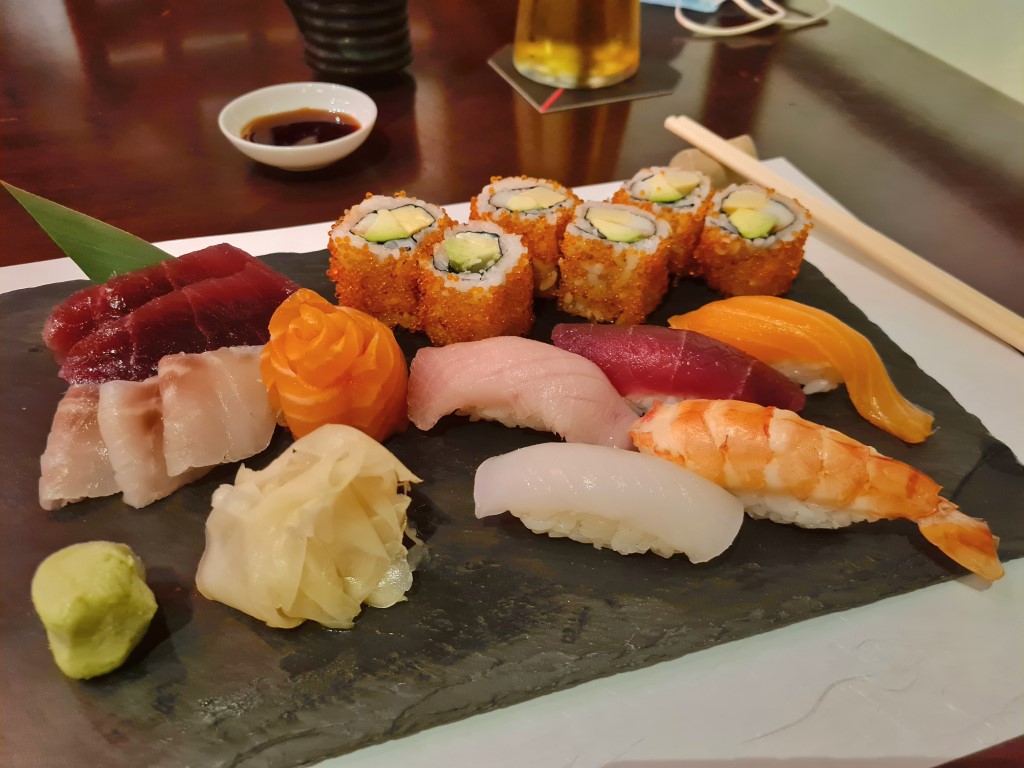 The restaurant is only small, with a long counter sitting 10 people and a few extra tables seating 4 each. Best to make a reservation here as it does get busy.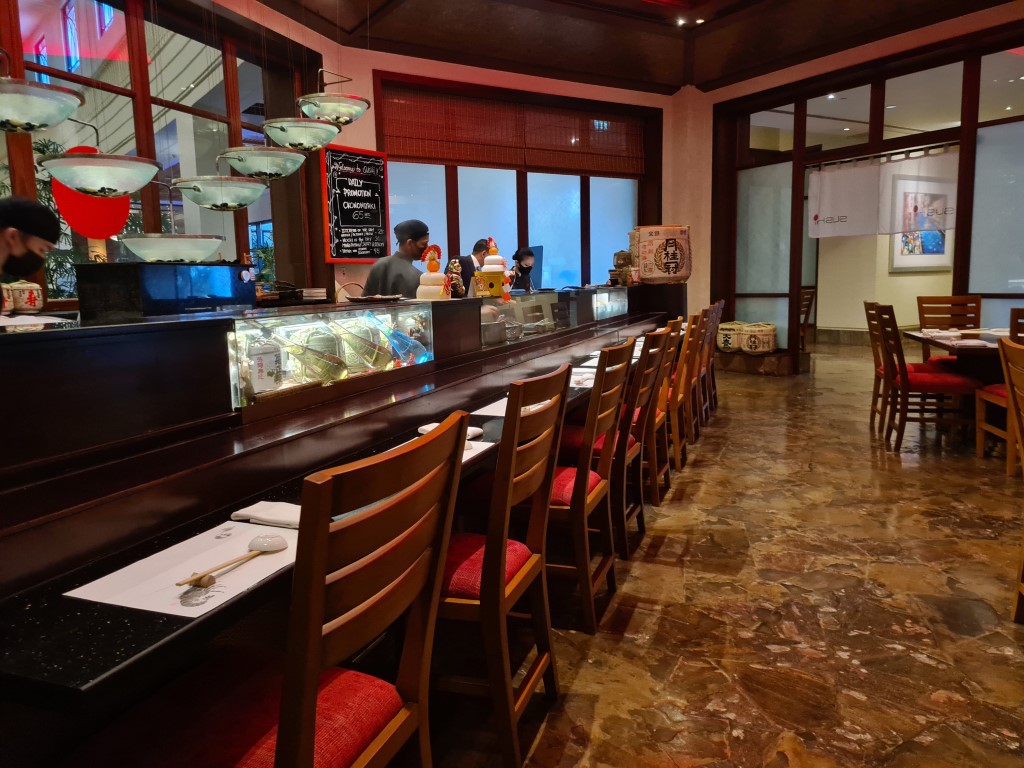 I polished off a few beers, ate my sushi and went back to my room with a happy belly! Top marks for this sushi restaurant at the Grand Hyatt Dubai.
Sushi Restaurant
Grand Hyatt Dubai
Open Daily:
Lunch from 12:30 PM to 3:30 PM
Dinner from 7:00 PM to 11:30 PM
Check out the location of Sushi Restaurant at the Grand Hyatt Dubai