Korea Town Bangkok – Sukhumvit Plaza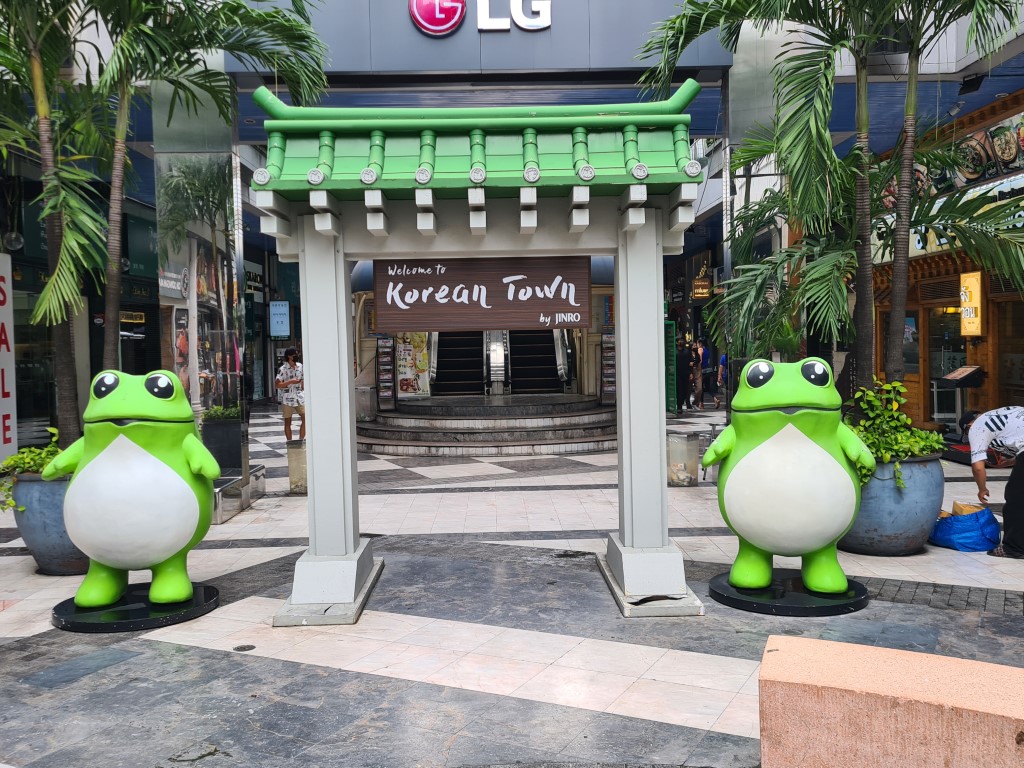 Korea Town or Korean Town is a small shopping plaza, located on Sukhumvit Road which is like a small slice of Korea in the heart of Bangkok. This small multi level shopping plaza is officially called Sukhumvit Plaza but affectionately called Korean Town or Little Korea in Bangkok. Lined with Korean restaurants, food stores, Korean grocery stores and shops selling Korean product like cosmetics. Little Korea Town is the place to come for the best Korean food in Bangkok. Some of the restaurants are open until midnight, so a good place to get a late night feed.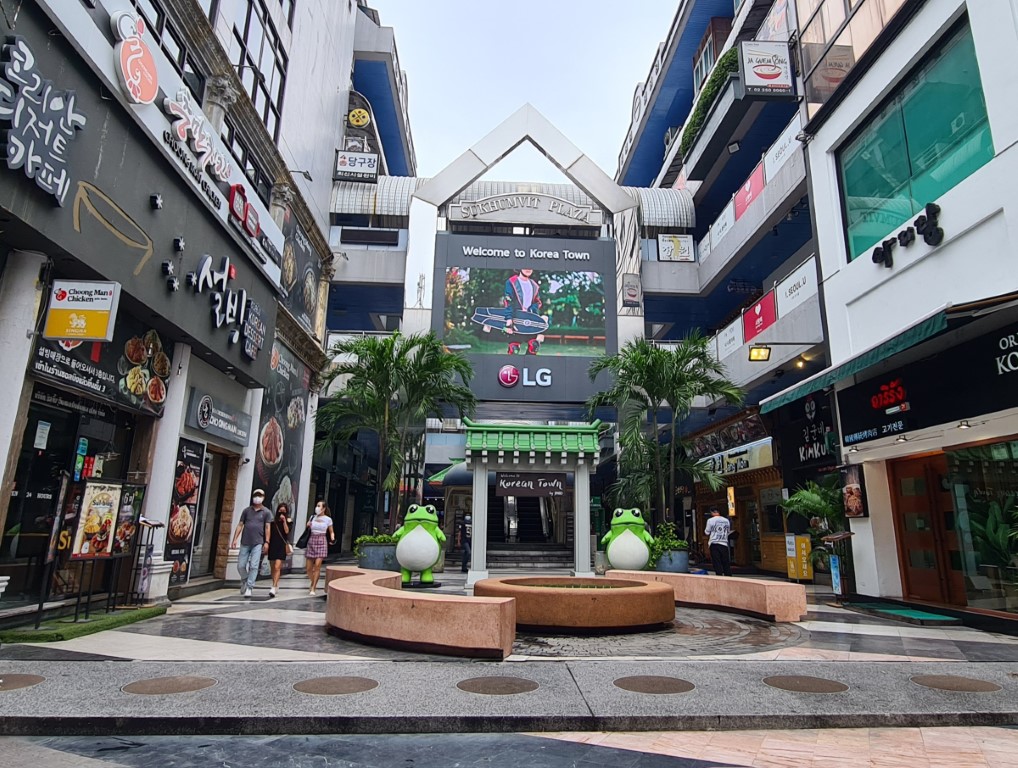 When it comes to Korean food, Korea Town on Sukhumvit Road has everything. From Korean BBQ, Korean Fried Chicken, Korean stews and soups. There are over 18 restaurants here all serving traditional Korean food.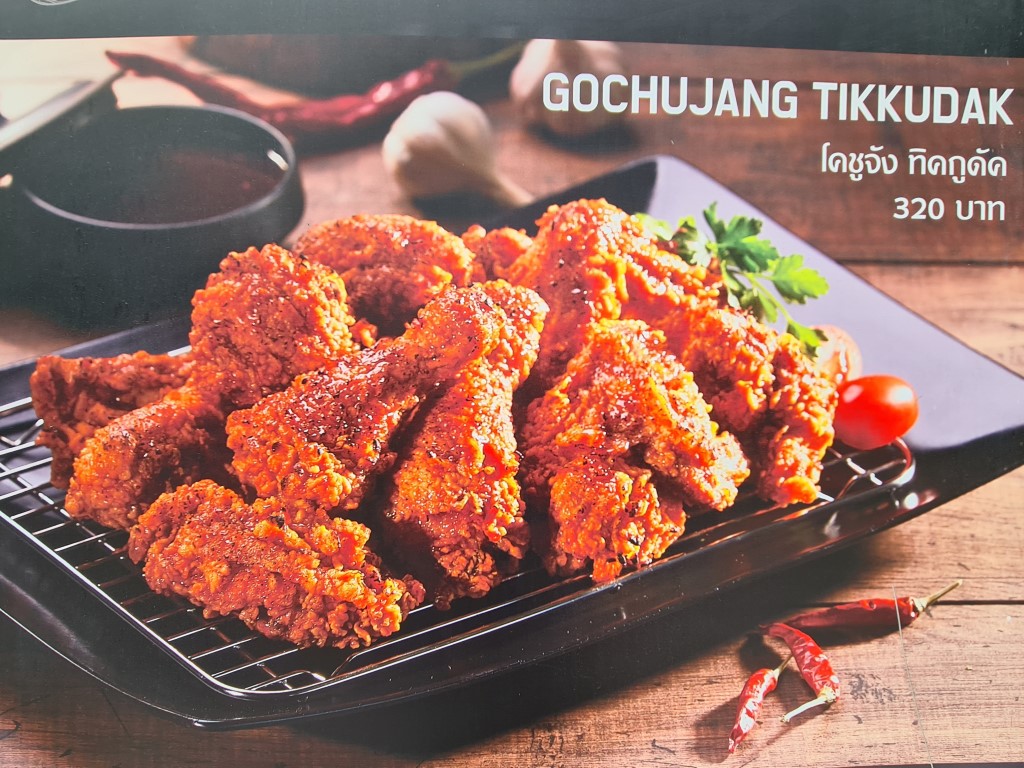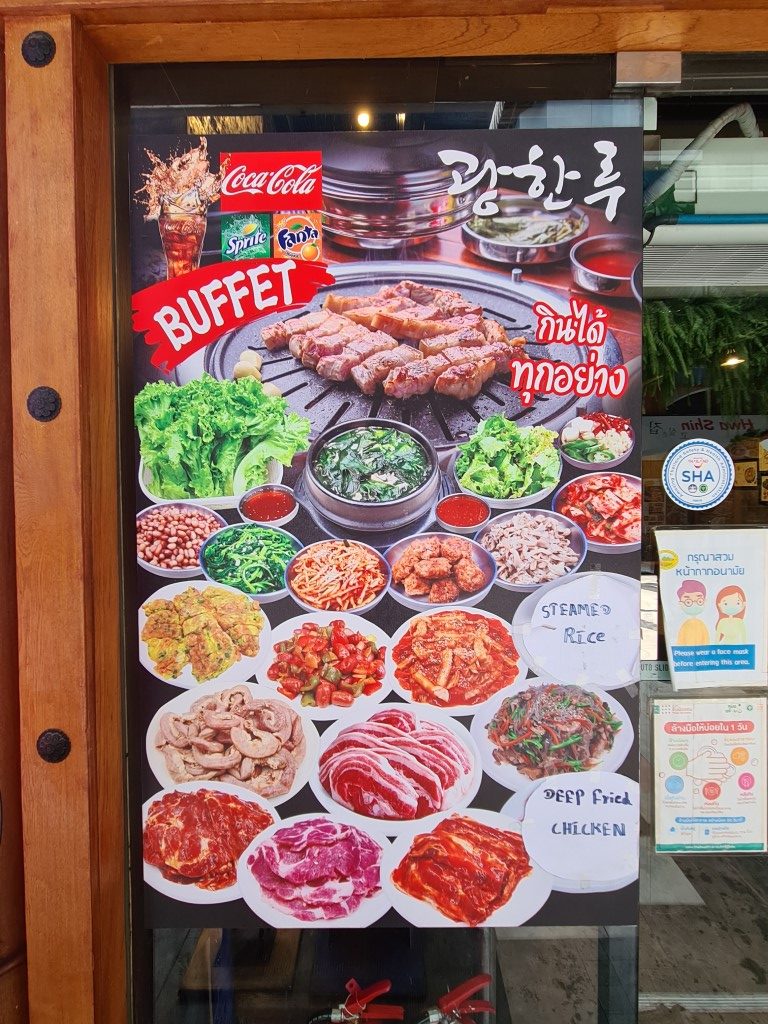 Korea Town is located diagonally across from the Sofitel Hotel. Other hotels within easy walking distance from Korean Town Bangkok include the Westin Hotel, Hyatt Regency Hotel and Four Points by Sheraton. Korea Town Bangkok is located sort of half way between Nana BTS Station and Asok BTS Station, a little bit closer to Asok.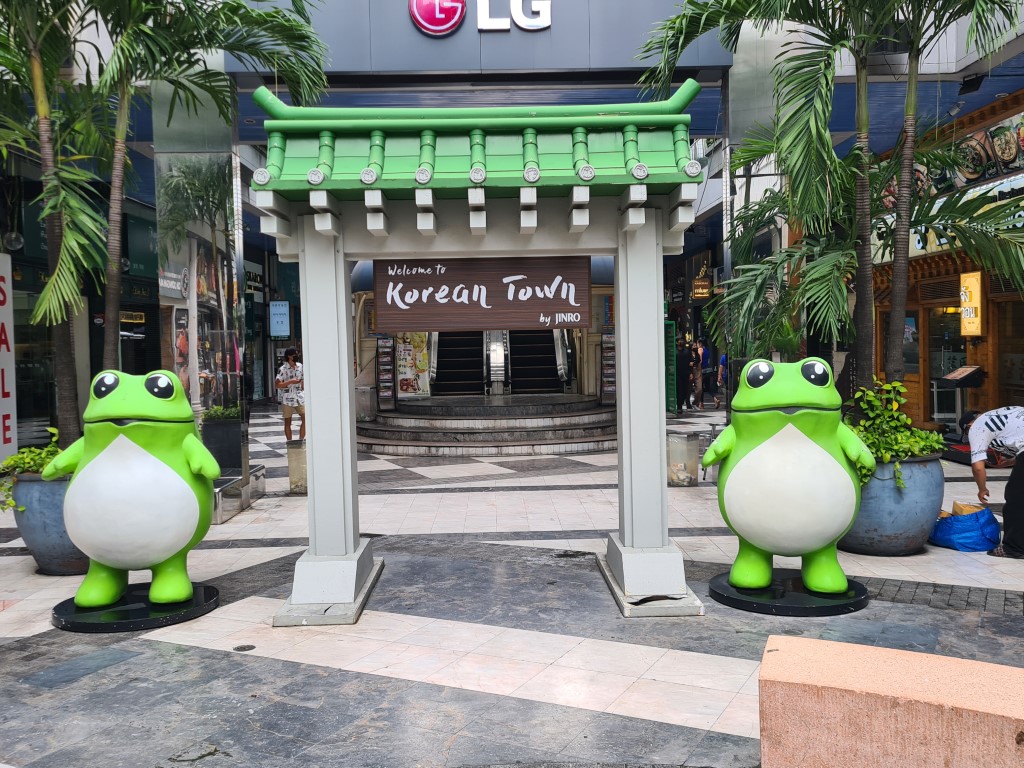 Check out these restaurants in Korea Town Bangkok:
Doorae Korean BBQ Restaurant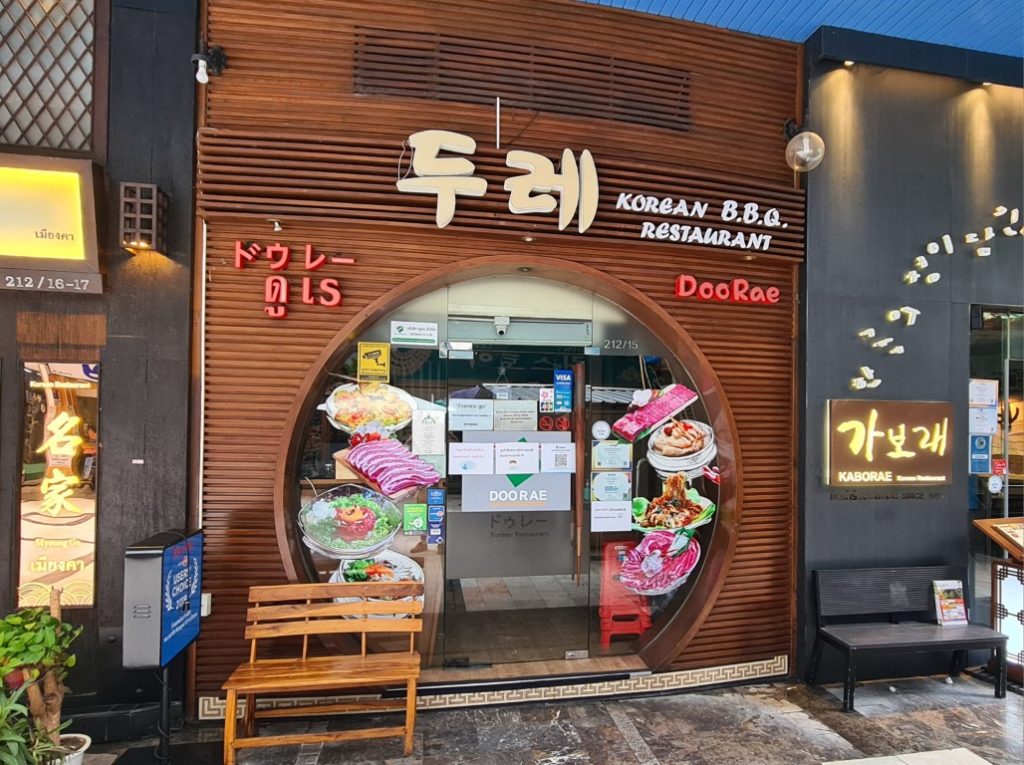 Doorae is one of the best Korean BBQ restaurants in Bangkok. Open everyday from 11am – 10pm. With gas BBQs in each table for you to grill up your favourites meats, seafood and vegetables.
Jang Won Korean Restaurant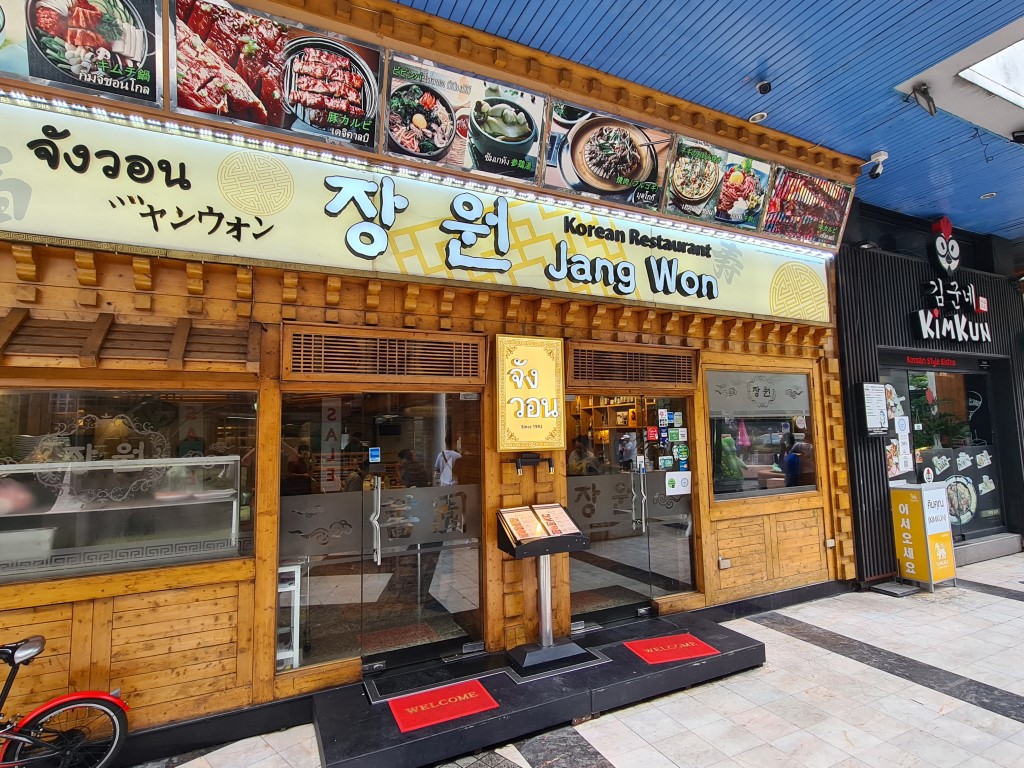 Jang Won Korean Restaurant is another famous Korean BBQ Restaurant in Bangkok serving a whole range of different Korean dishes. Again each table has a gas BBQ built in. Check out Jang Won Korean Restaurant Facebook page. Open every day from 9.30am – 11.30pm.
Myeong Don Korean BBQ Restaurant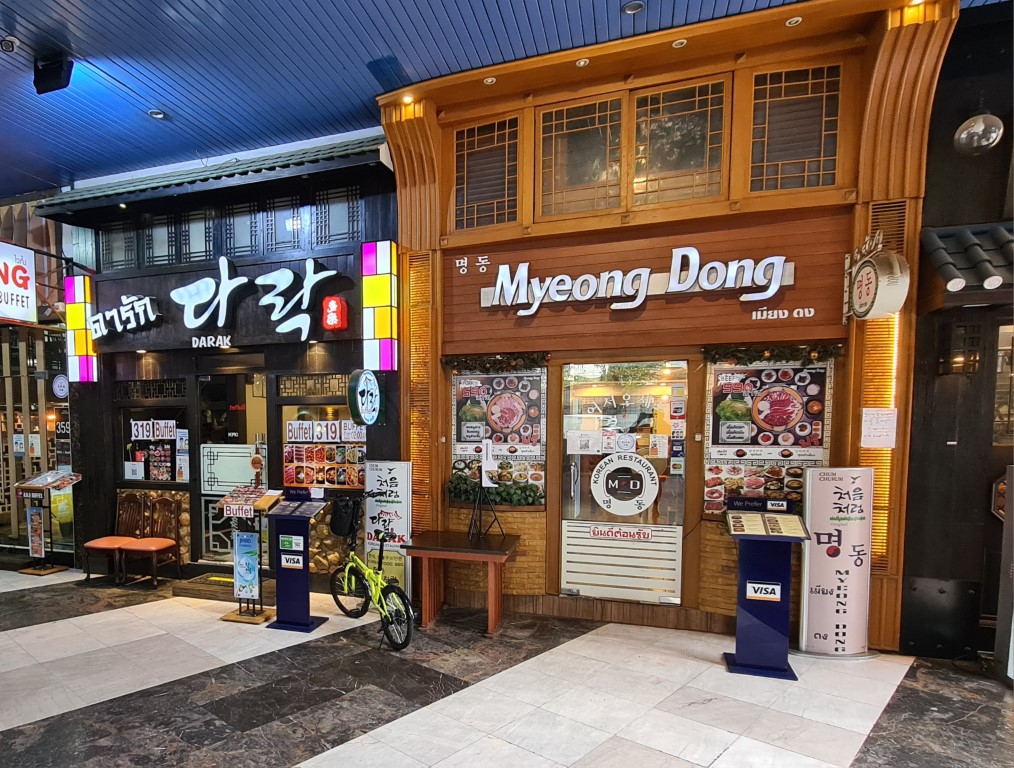 More Korean BBQ at Myeong Don Korean Restaurant. You never can get enough BBQ I say!
NaDo Korean Charcoal BBQ Restaurant
NaDo Korean Charcoal BBQ Restaurant by Jang Won is a small BBQ restaurant located close to the front of Korea Town. With Charcoal BBQ built into the tables to cook a range of pork, beef, seafood and vegetables at your table. Read more about NaDo Korean Charcoal BBQ Restaurant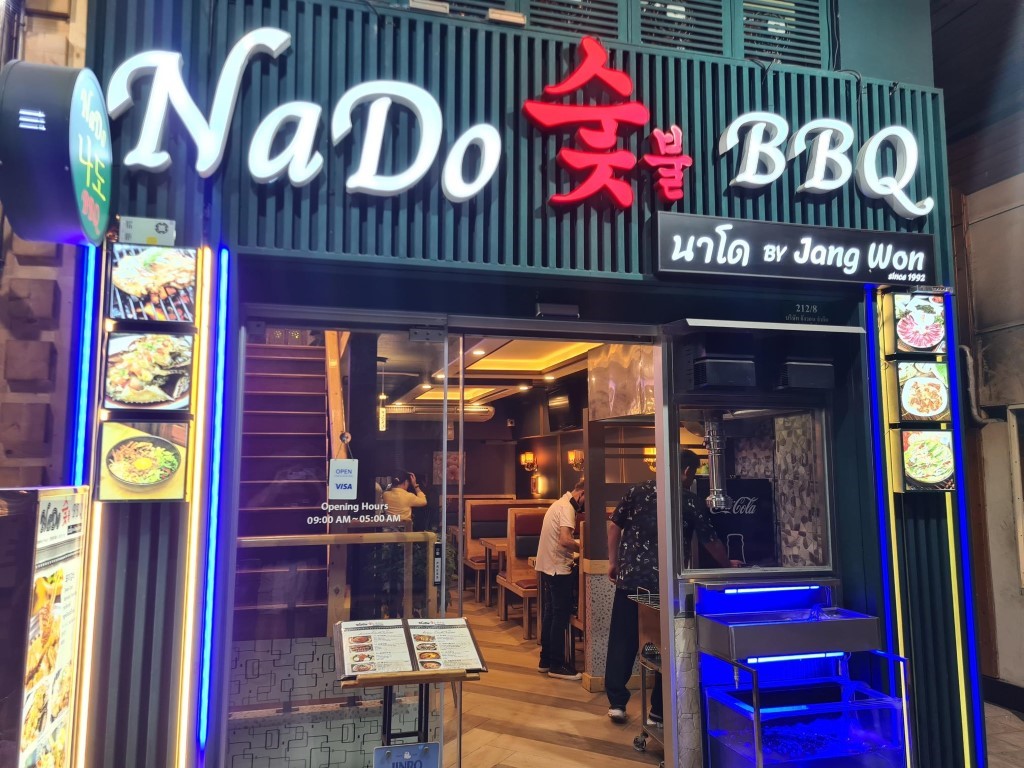 Check out the location of Korean Town on Sukhumvit Road Bangkok