NaDo Korean Charcoal BBQ Restaurant Bangkok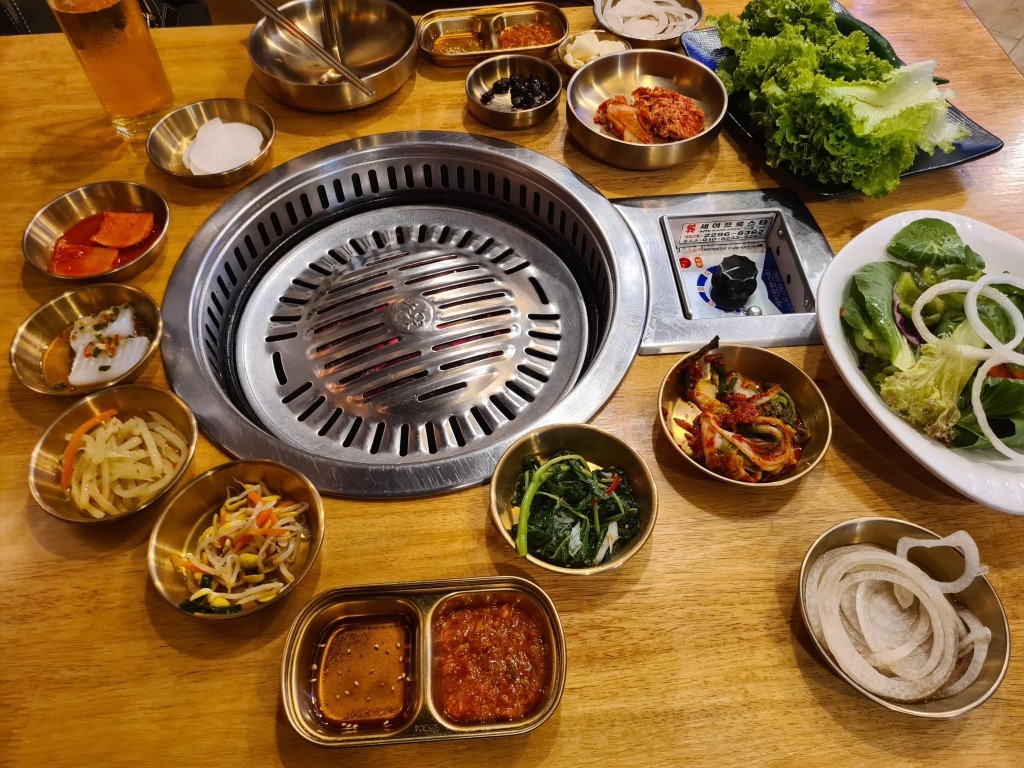 Nado Korean Charcoal BBQ Restaurant by Jang Won is one of the many Korean restaurants located within Bangkok's Korea Town, within the Sukhumvit Plaza, on Sukhumvit Road, just a short walk from Soi 10 Sukhumvit.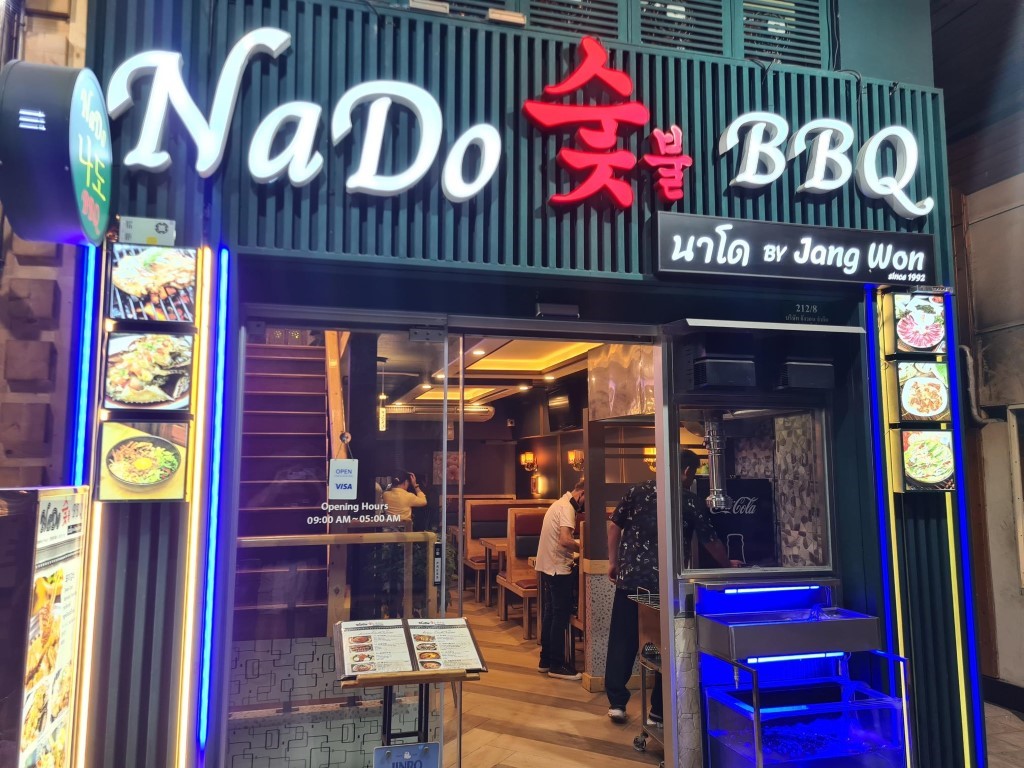 I had gone to Korea Town to try the DooRae Korean BBQ restaurant as I heard it was the best Korean BBQ in Bangkok. I went in at 7pm on a Saturday night. Unfuriately there was a queue of 5 different groups waiting to get a table so would have taken more than an hour of wait time so I choose to go to NaDo Korean BBQ Restaurant which is just a few doors down from DooRae.
Nado Korean BBQ Restaurant looks quite nice, was nice and clean inside but there was hardly any people inside. This should have sounded alarm bells. The menu came and it is very limited, just with a few choices of pork, beef and a few seafood dishes which you can cook at your personal charcoal BBQ built into the table.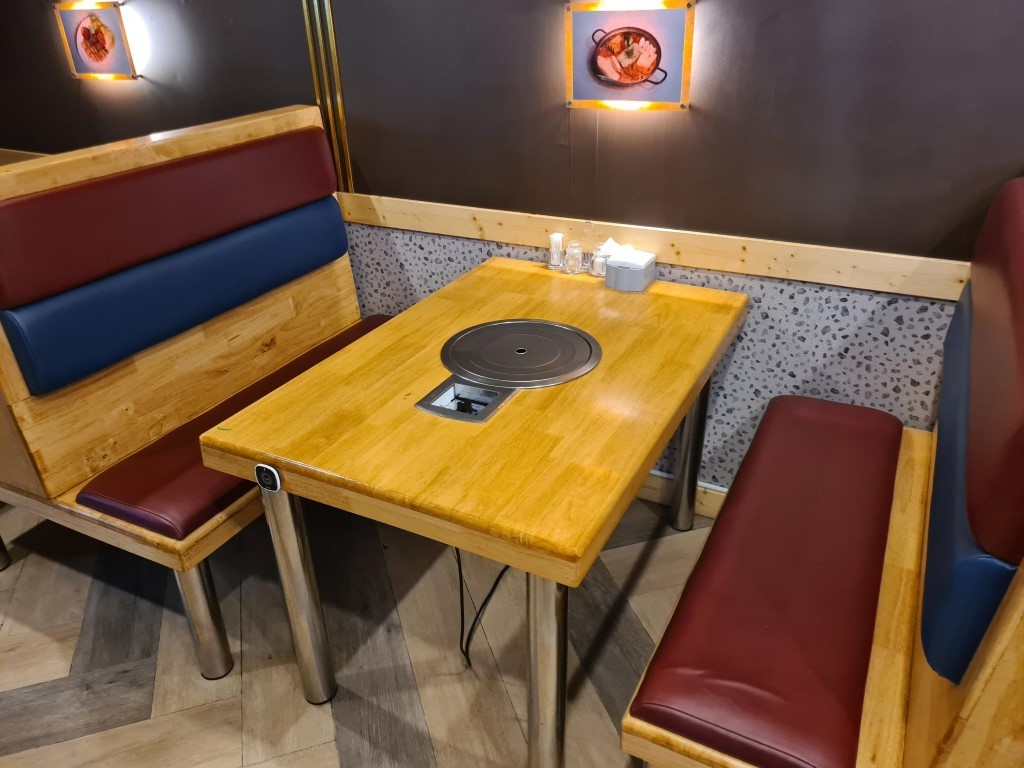 We ordered just 2 of the pork dishes including pork belly.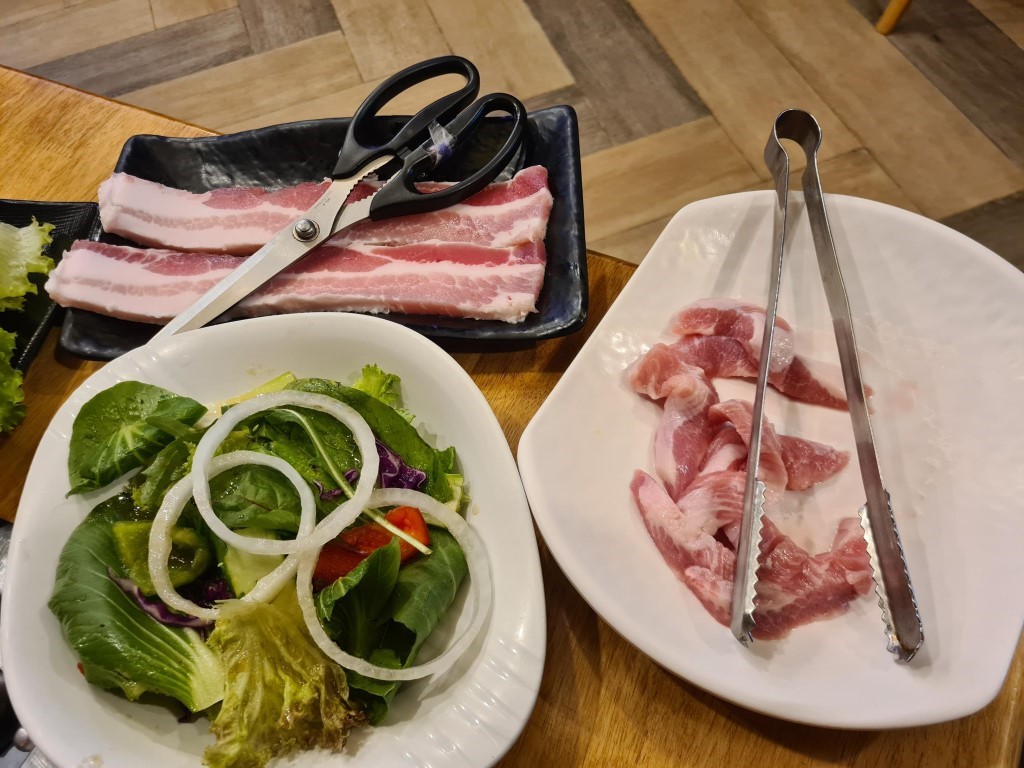 You can definitely not complain about the huge quantity of side dishes that get delivered to your table after you order. There were 11 side dishes including Kim Chi, salads, onion but most of the side dishes were very ordinary.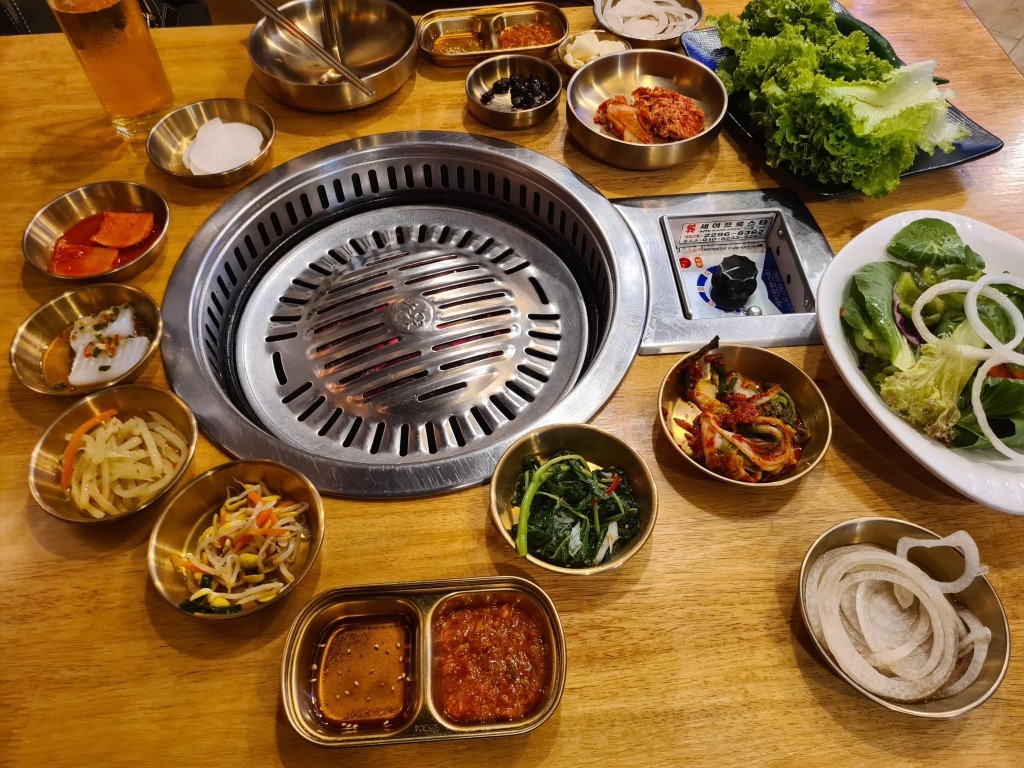 The pork we had ordered was very disappointing. This was very low quality meat. The pork belly was just OK but it was incredibly fatty, with one end of the slab of pork belly 100% fat and uneatable.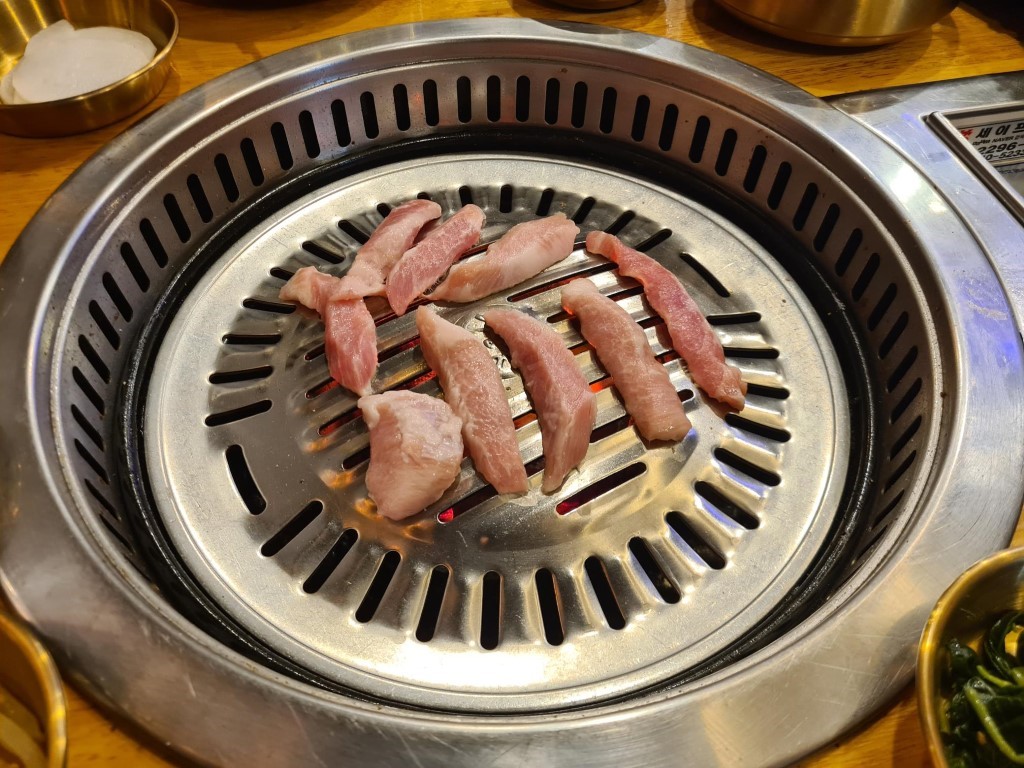 We also ordered the Korean Seafood Pancake which was the star of this meal. Shame that the basic Korean Panacke was better than the BBQ meat at a Korean BBQ Restaurant!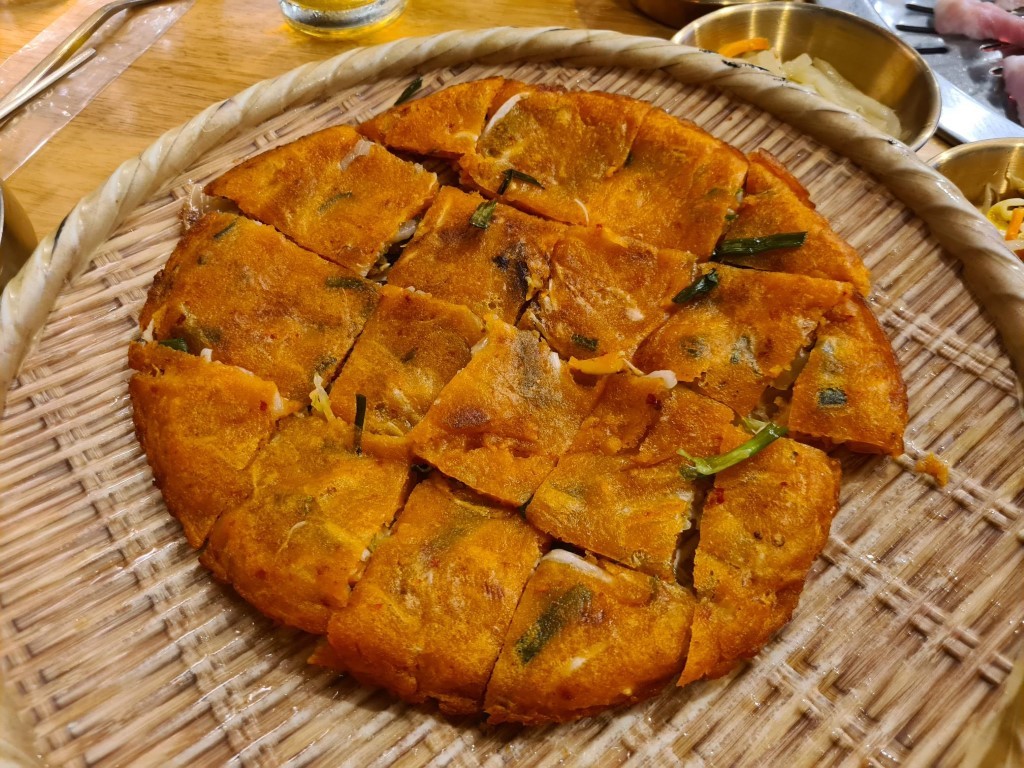 I really wish I had waited to get into DooRae. Next time I will make a reservation at DooRae to make sure I get good quality Korean BBQ.