Dubai UAE – Must Visit City – Amazing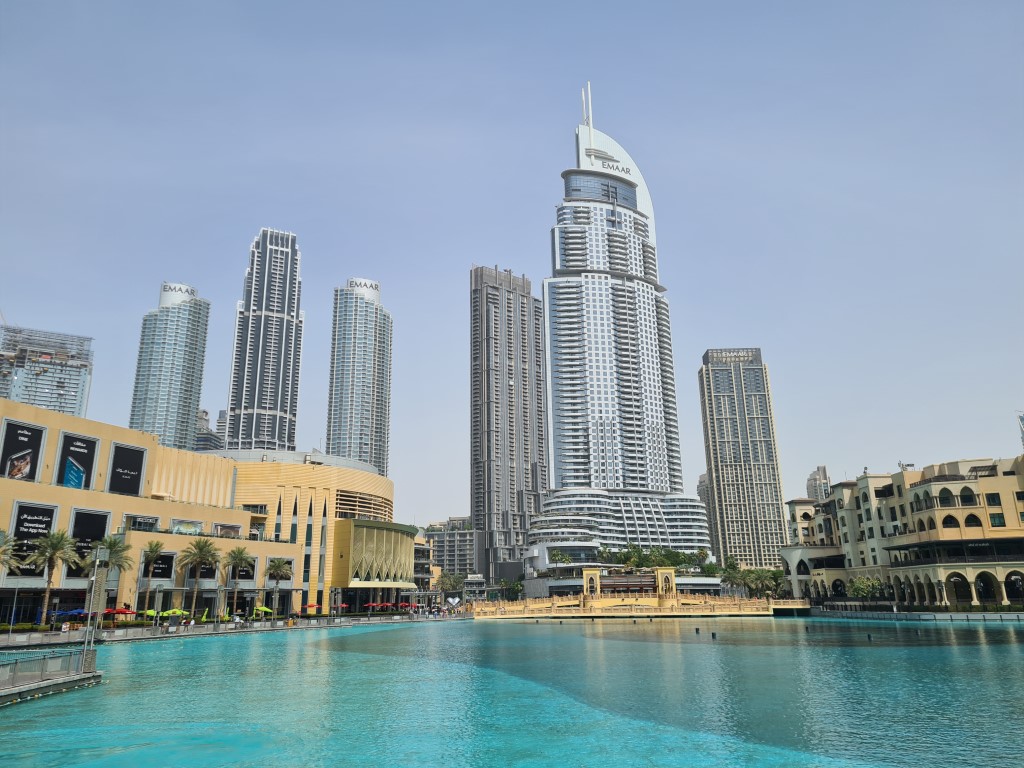 Dubai is an amazing city to visit! My first time visiting the Middle East and I was blown away with Dubai. So many times through my 6 day visit, all I could think is this city is AMAZING!
I visited Dubai in July 2022. My first time visiting any Middle East country. If you love to travel and see new sights, then Dubai has to be added to your bucket list. This is a modern city, with amazing infrastructure, incredible architecture, delicious food and so many tourist attractions to experience. I was only there for 6 nights and 5 days and only saw a fraction of what Dubai has to offer. A very good reason to get back there, and I am already planning my return visit.
It blows my mind to think 50 years ago, Dubai was just a small fishing village surrounded by dessert. Now it is a bustling city with major 6 lane highways, lined with massive skyscrapers. I have always judged the economy of a city by the number of cranes in the sky, constructing new buildings. If this is a true indicator of a cities economy, then Dubai is still booming!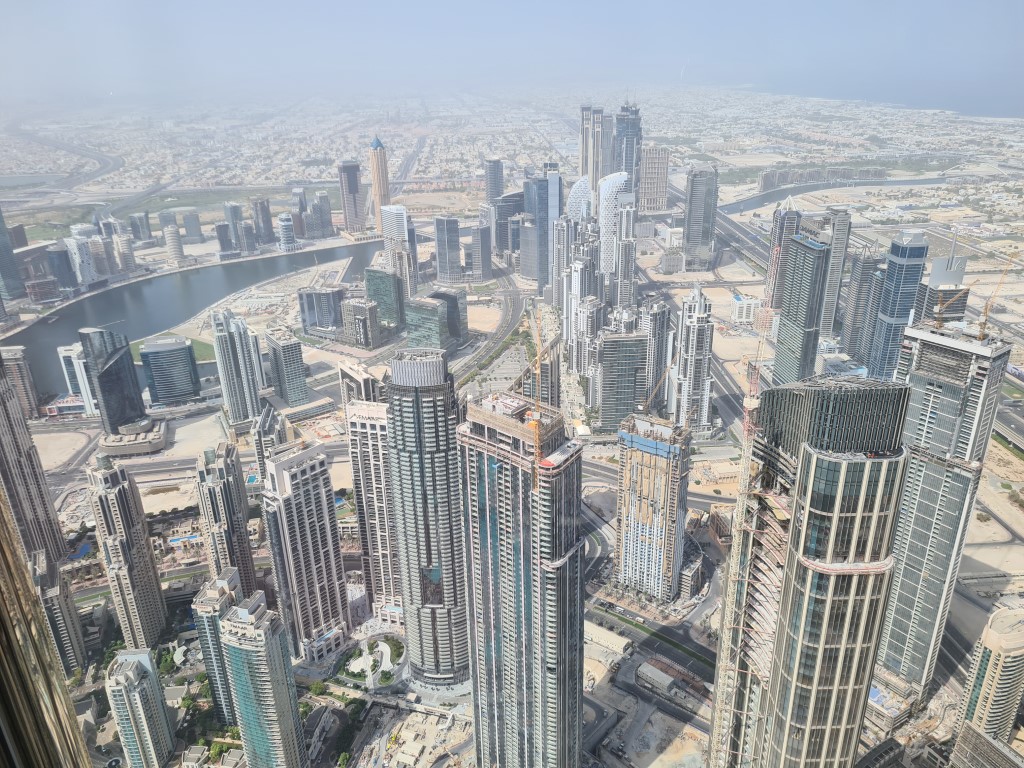 MUST VISIT ATTRACTIONS IN DUBAI
I am not going to do this justice as there are many attractions in Dubai that I didn't get to visit. When I get there again I will be updating this list. I still have a list of 20 places to visit in Dubai. But here is the most amazing places I visited during my short visit.
Dubai Mall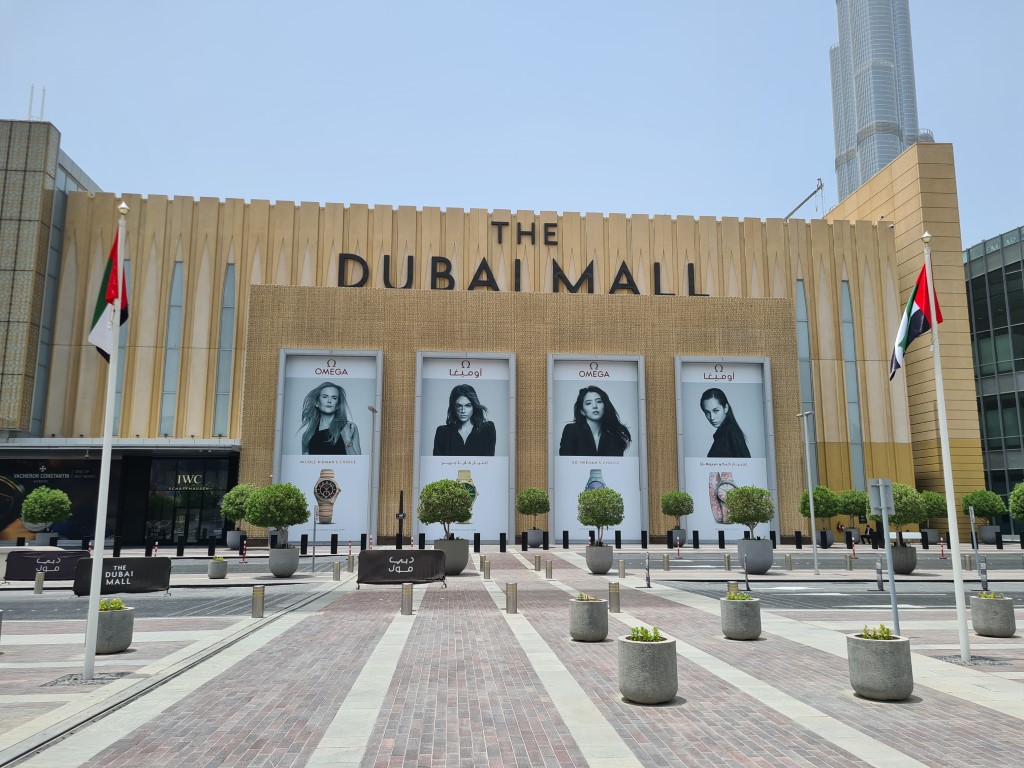 I never thought I would list a shopping mall as the top tourist attraction of any city. I hate shopping! Shopping malls are places I go to when I need to buy something. I go, I buy and I leave. But I seemed to gravitate to Dubai Mall on many of the days I was in Dubai. This is not just a shopping mall. There are many attractions inside and around Dubai Mall. I class this as the centre of Dubai and a must visit.
Dubai Mall is massive! First day I went in and I spent 4 hours in Dubai Mall and I probably only saw 60% of it! As well as being the biggest shopping mall I have seen at a whopping 12 Million Square meters, there is not just shopping and food here. This place has waterfalls, ice skating rinks, 2 massive aquariums, multiple food courts for some cheap eats and some very fancy specialty restaurants and cafes.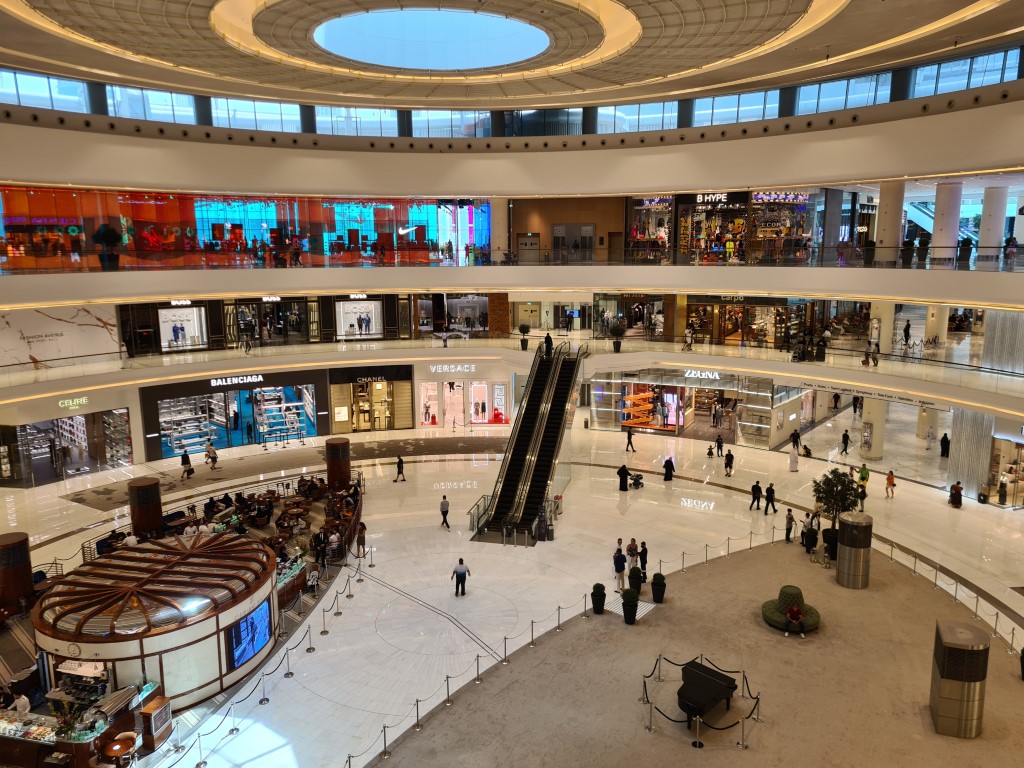 Located right next to Dubai Mall is the Burj Khalifa, the world's tallest building as well as the Dubai Fountain, both are must visit attraction in Dubai.
The Burj Khalifa – world's tallest building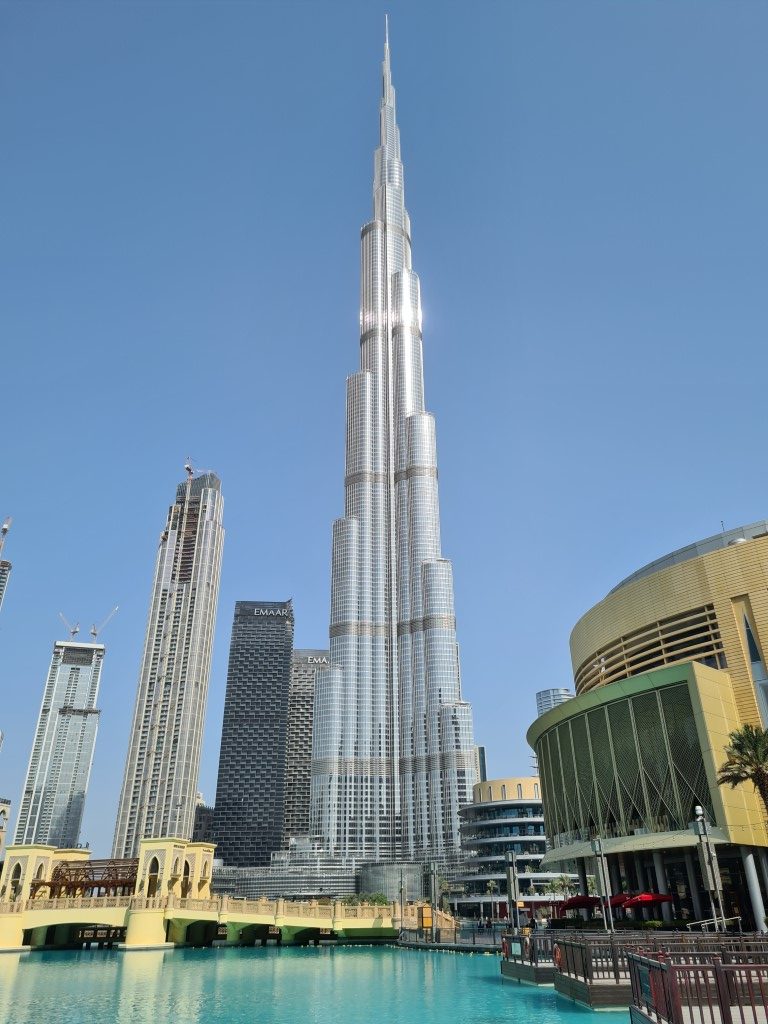 Other than a helicopter ride over Dubai, there is no better way to see the skyline of Dubai than from the top of the Burj Khalifa Building. Located right next to Dubai Mall, there are multiple observation decks to see a 360 degree views over Dubai.
There is a ticket office and entrance to The Burj Khalifa inside Dubai Mall. I highly recommend you book your ticket online via the Burj Khalifa website, then you can skip the queue of people buying tickets at the last minute. There will still be a queue to get into the elevators but this queue goes fast. The best time to visit for the shortest queues is first thing in the morning. The most popular time to visit is during sunset, so you get to see the sun go down and the impressive lights of Dubai turn on.
Dubai Fountain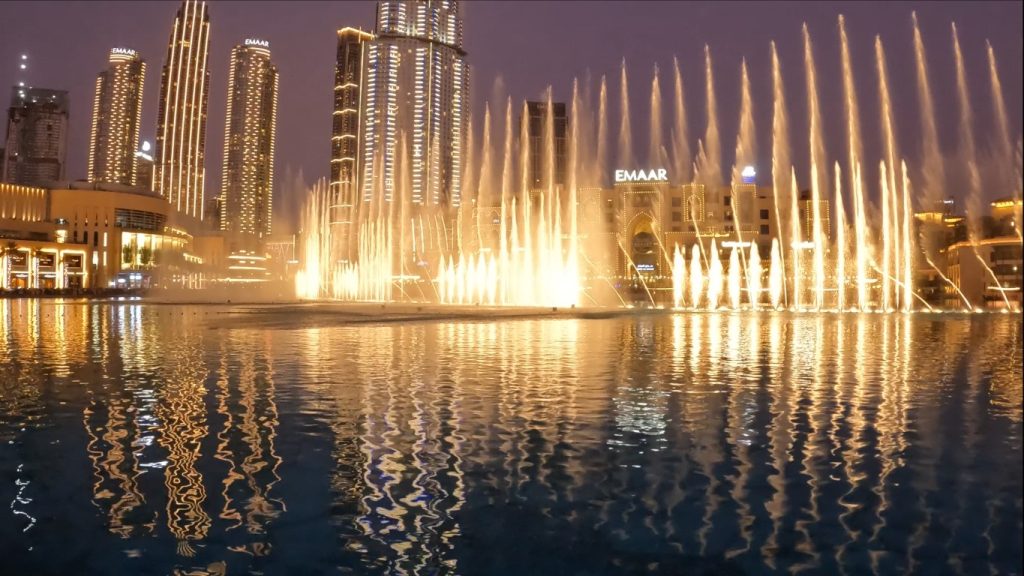 Located right in front of The Burj Khalifa, right out the rear entrance of the Dubai Mall, is the Dubai Fountain. Modelled on the famous Fountains of Bellagio in Las Vegas, this amazing water show is free to watch. The fountains turn on every half hour from 6pm until 10pm.
It gets very busy along the boardwalk of the fountain, just outside the Dubai Mall. It is best to walk further around the boardwalk so you can get a front row view.
See the video of the Dubai Fountain
Museum Of The Future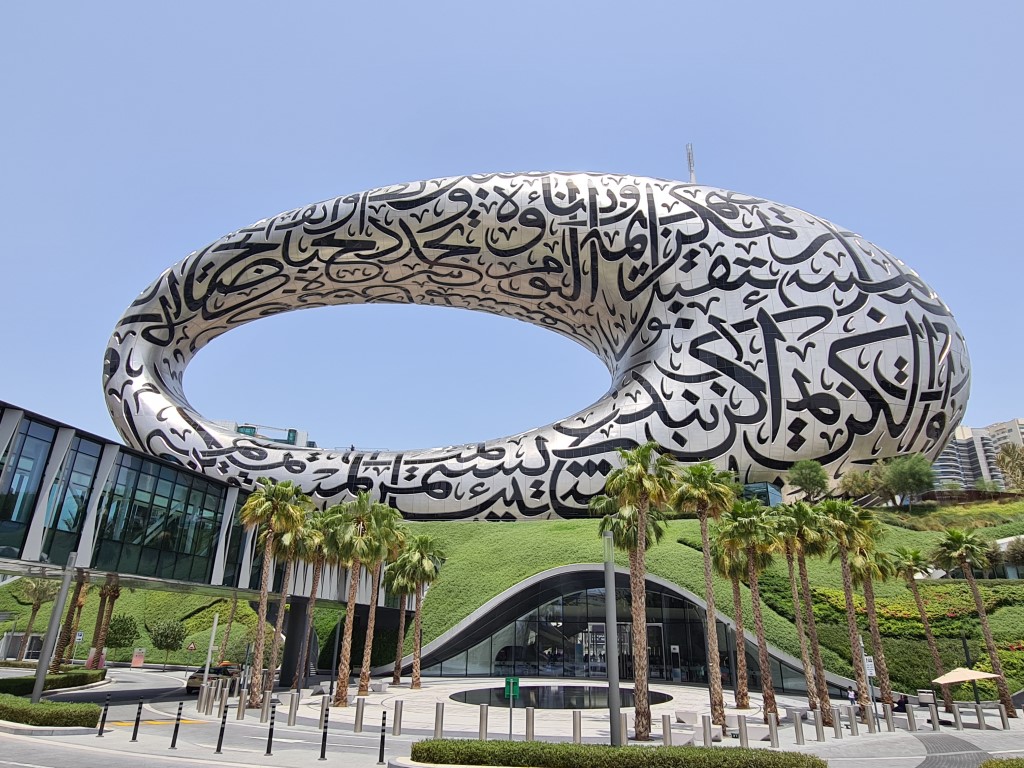 I know I have used the word Amazing in this article multiple times, but another Amazing tourist attraction in Dubai is the Museum of the Future. Not only is the architecutre of the building truely AMAZING but what it has to offer inside makes this place a MUST VISIT ATTRACTION in Dubai. If you love technology, innovation and future space expeditions, then you have to visit the Dubai Museum of the Future.
You definitely need to book your ticket online via the Museum of the Future website. I saw many people get turned away as they just turned up without buying a ticket. A visit to the Museum of the Future starts with a guided tour and there are only limited numbers to start this tour.
Inside there are so many different levels, with different displays. The highlight is the first room you enter with loads of information about space exploration and the very ambitious plans the UAE have to build a massive space station by 2071.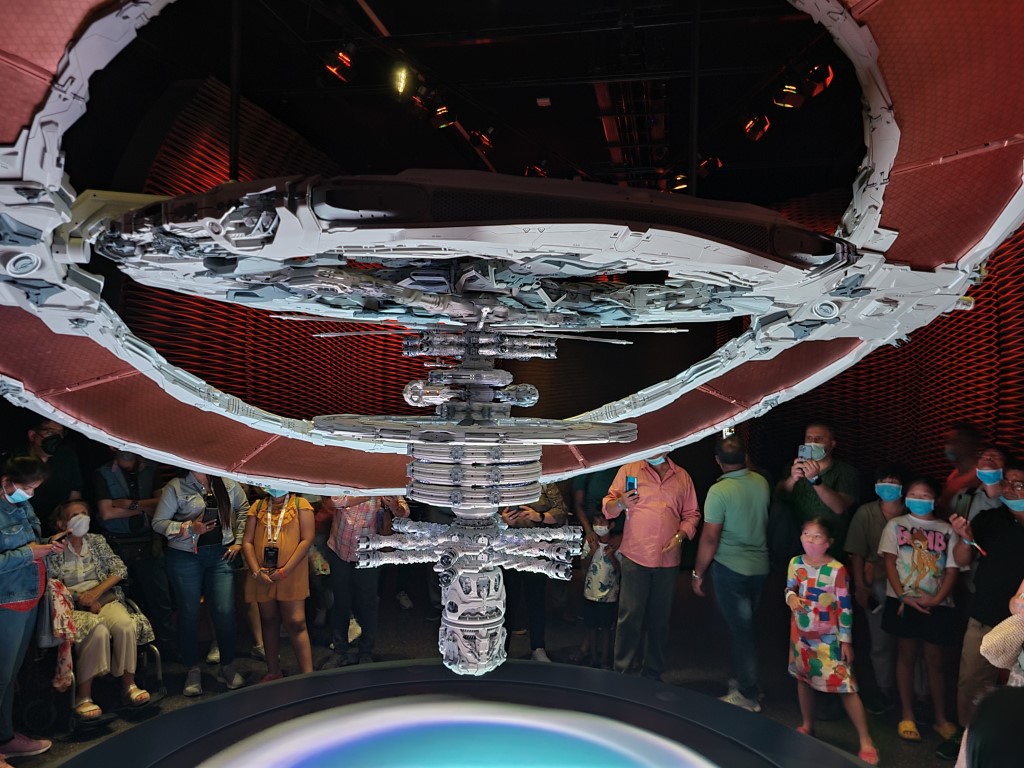 Old Souk Dubai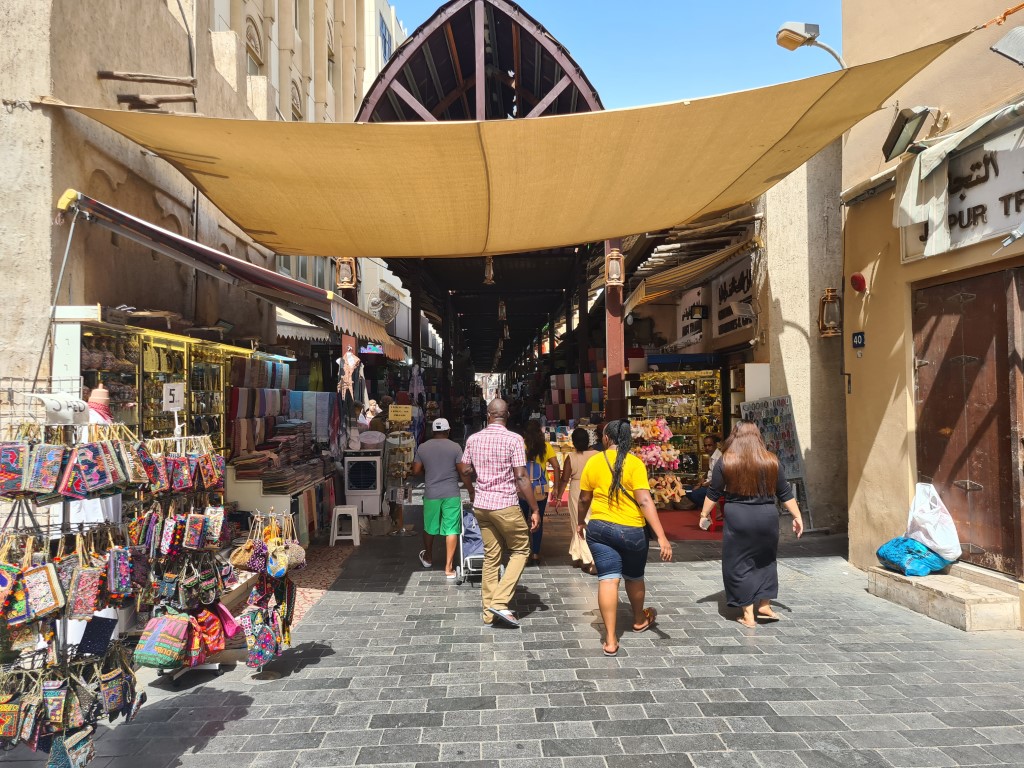 Old Souk is a traditional Arabian spice market located next to the Dubai Creek. An indoor laneway lined with stalls selling not just herbs and spices but a range of clothing and tourist gifts and souvenirs.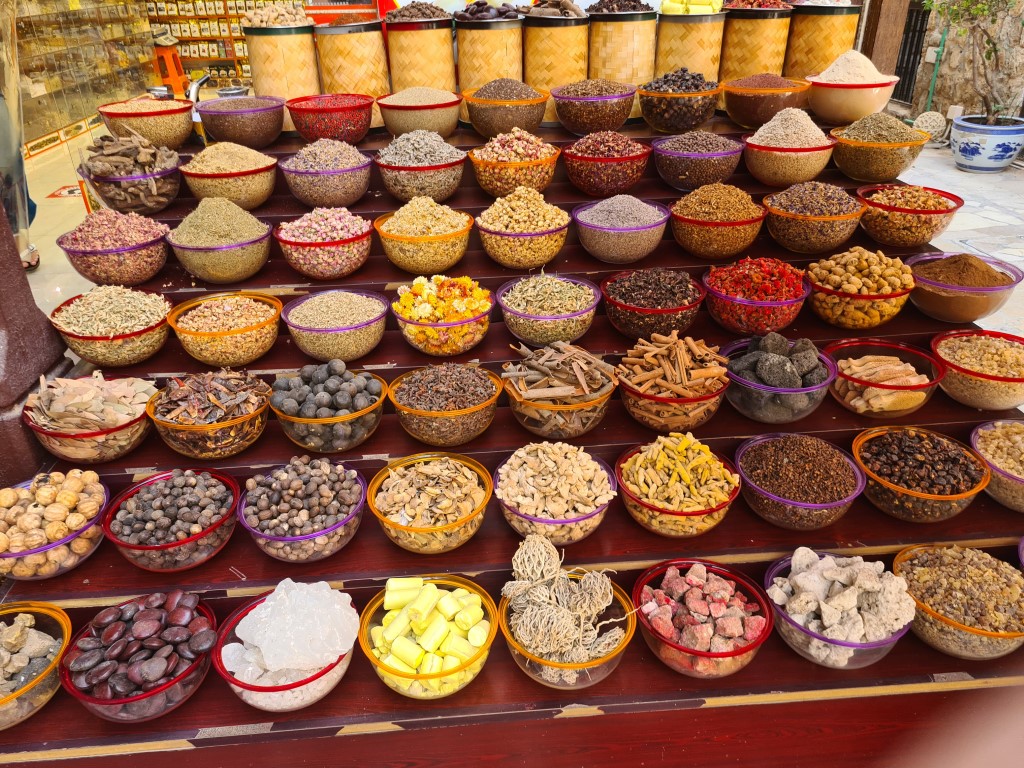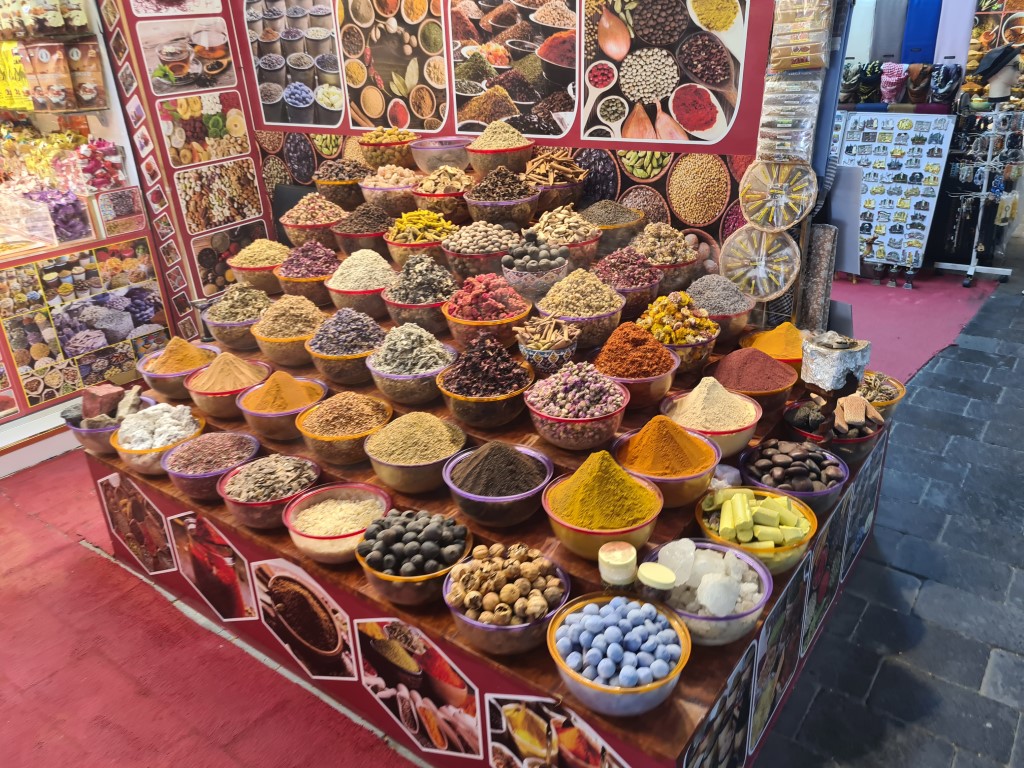 Dubai Creek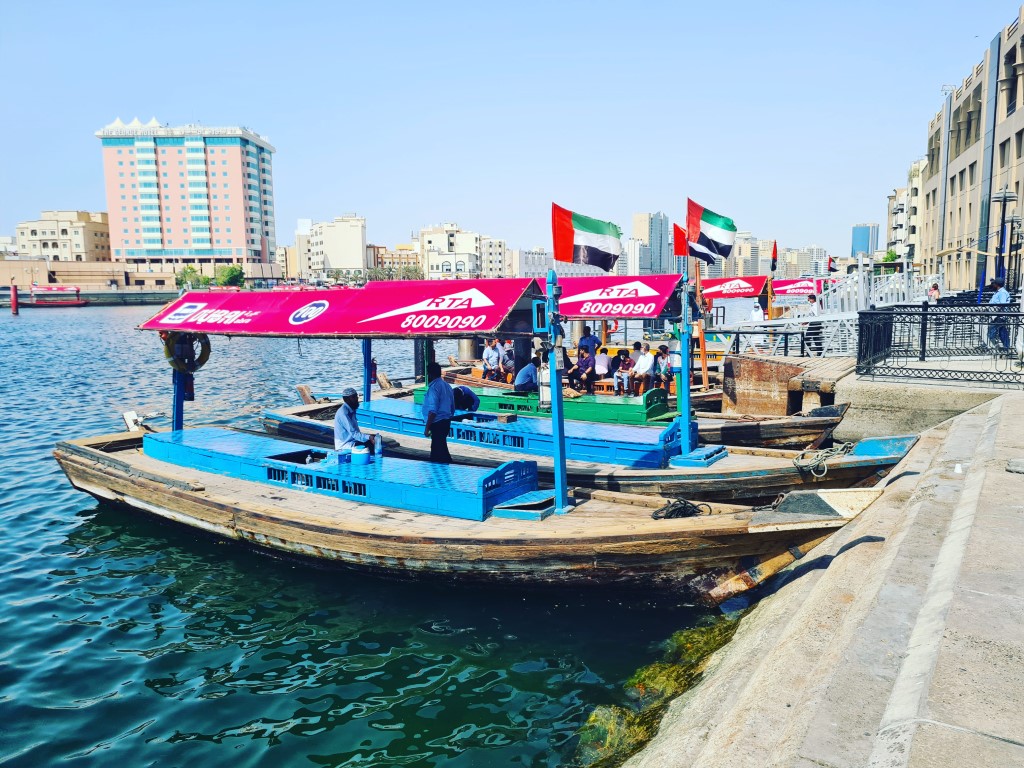 Dubai Creek is worth a visit to catch a ride on an old traditional Arabian boat called a Dhow or an old wooden ferry called an abras. You will see many locals jump on the abras as a form of transportation to cross to the other side of the water or travel to various areas of Dubai.
Al Fahidi Fort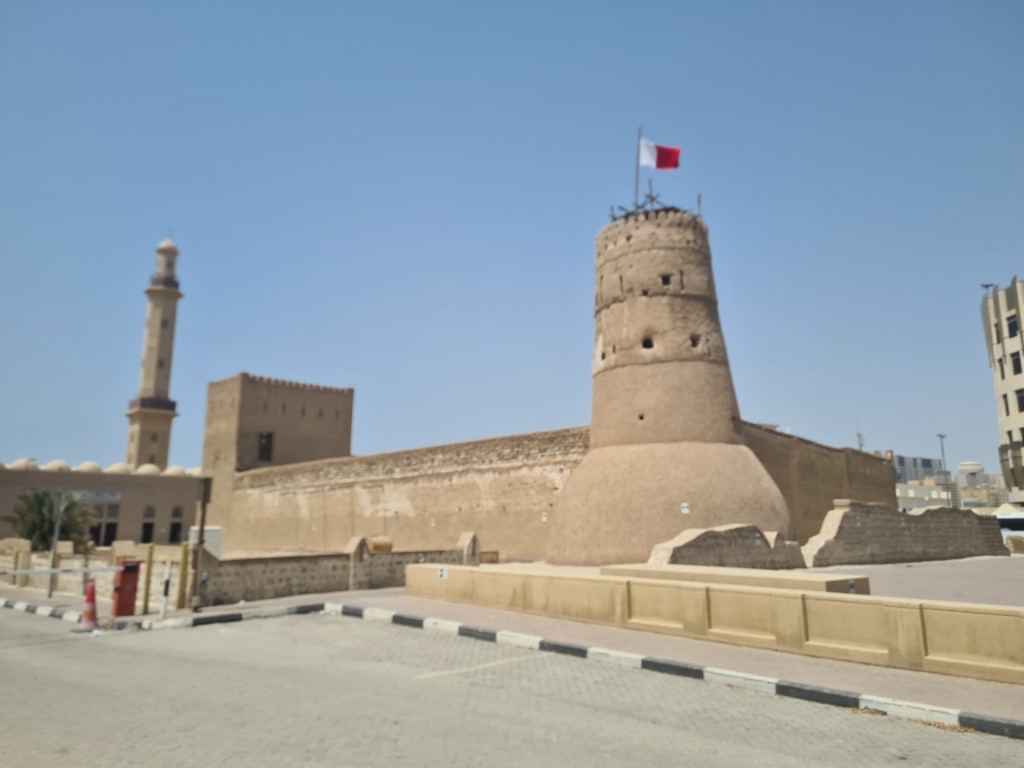 Al Fahidi Fort is one of the oldest buildings in Dubai dating back to 1798. Within the fort is the Dubai Museum which has been closed since the Pandemic. No date has been given to when it will reopen. The district the Al Fahidi Fort is in called the Al Fahidi Historical Neighbourhood, located not far from Dubai Creek. This district is also referred to as Little India as there is a large Indian population here, with many Indian restaurants and Indian spice stores.
Open Top Bus Tours of Dubai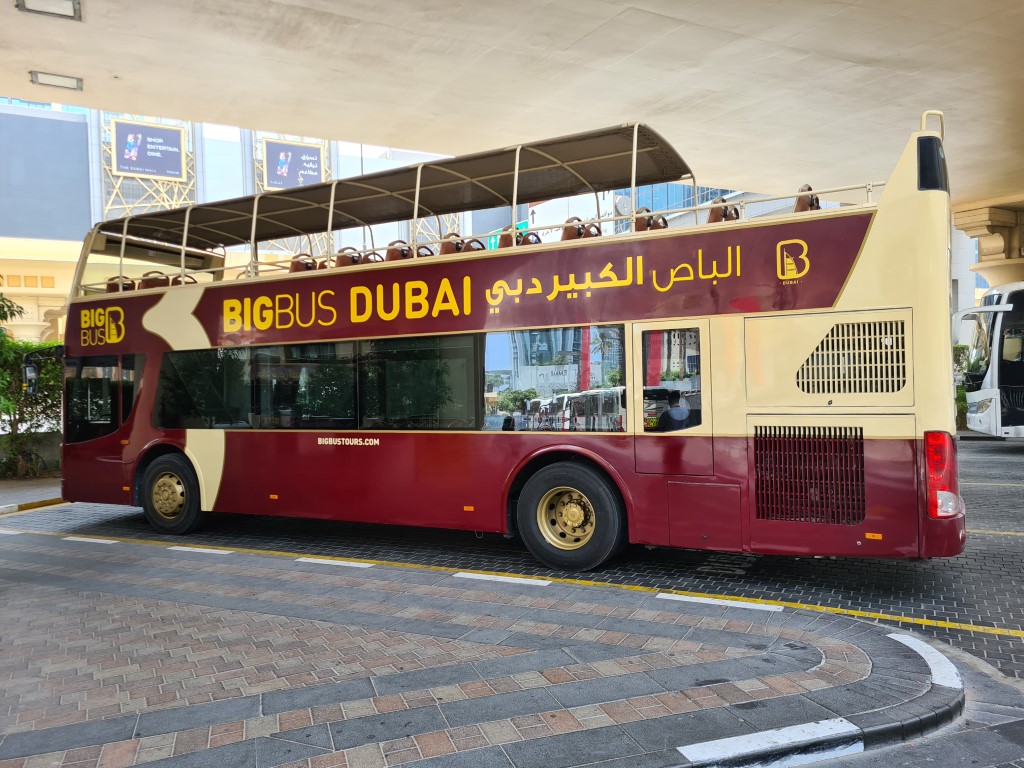 All of the attractions listed in this article can be visited on the Open Top Bus Tours which start from Dubai Mall. Out of the front of the Dubai Mall, there are many vendors selling tickets to the open bus tours but at an inflated price. It is best to book the bus tours on the website of the bus tour companies. See the Open Top Bus tour websites for ticket prices and routes:
Getting around Dubai
Best way to get around Dubai is by taxi. Taxis are cheap and abundant. I was staying at Grand Hyatt Dubai Hotel which is 10kms from Dubai Mall. I made this trip several times by taxi and it cost me between 22.50 UAE Dirham and 29.50 UAE Dirham (around A$8.50 and A$11.20).
Be careful with the unmarked taxis, they will charge you double the going rate for a taxi ride. Even at Dubai Mall, when you join the taxi queue to leave, the attendants will try to direct tourists to the unmarked taxis. Just ignore these guys and point to the standard taxi rank.
The Weather in Dubai
Expect hot dry days! Most year round! I visited in July and the weather was crazy hot. Everyday the temperature reached 43 Degrees Celsius / 109F. Even at midnight and 6 o'clock in the morning when I first went outside, it was 37 Degrees! And I have heard it gets much hotter in August.
The best time to visit Dubai to avoid the scorching heat is during the winter months, December – February. Now it may be winter but it is still warm in Dubai, average day time temps of 25 degrees Celsius / 77F. Night time temps will be a bit chilly at around 12 degrees Celsius.