Soi Arab – Arab Street Bangkok – Soi 3/1 Sukhumvit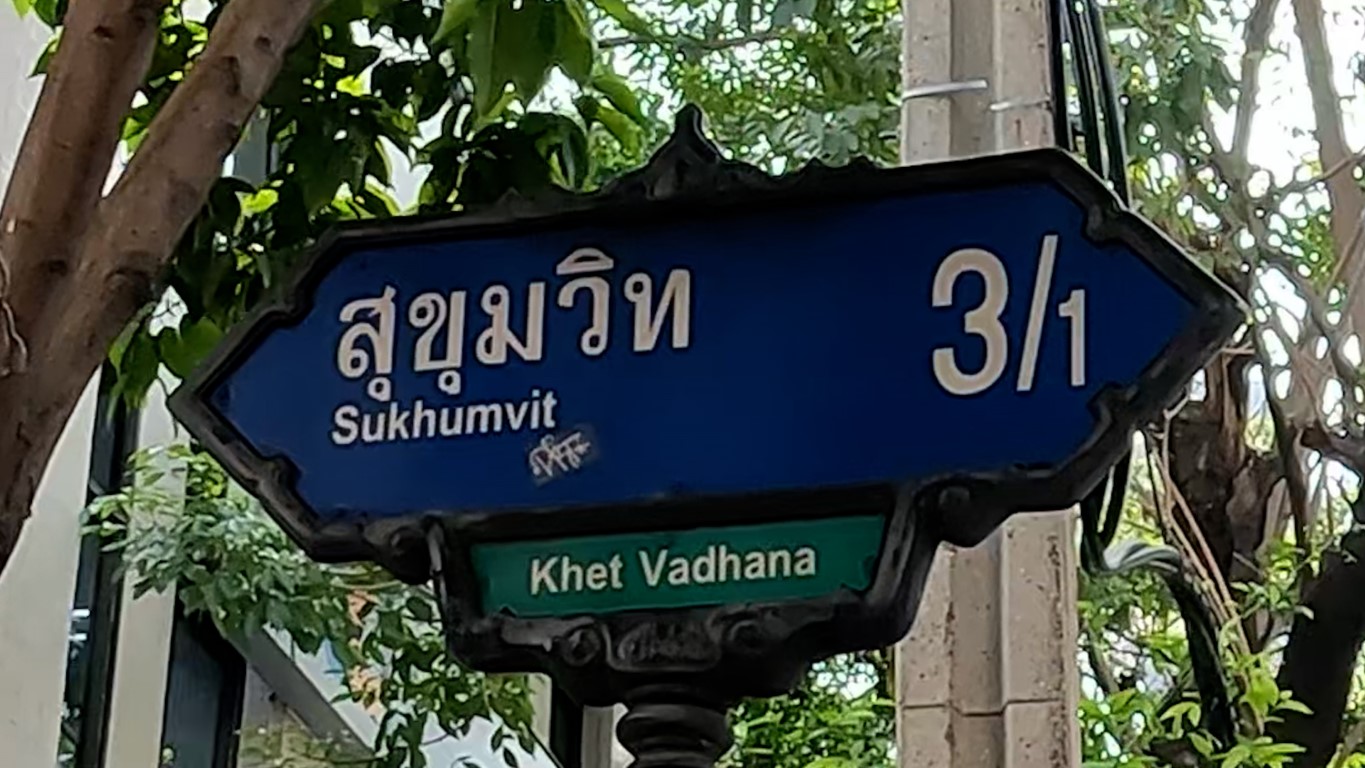 Soi Arab or Arab Street (Soi 3/1) is the Arab Quarter of Bangkok with a large selection of Middle Eastern restaurants and shops from Egypt, Yemen, Lebanon, Iraq, Dubai all of which serve Halal food. You can also get Pakistani, Indian and Thai food at the restaurants here. Soi 3/1 is a short street of around 250 meters long, which is fairly quiet during the day but at night time this Soi Arab area lights up and becomes very busy. This is the place in Bangkok to come for a late night feed with a few restaurants open 24 hours a day and many open till 3am or 4am.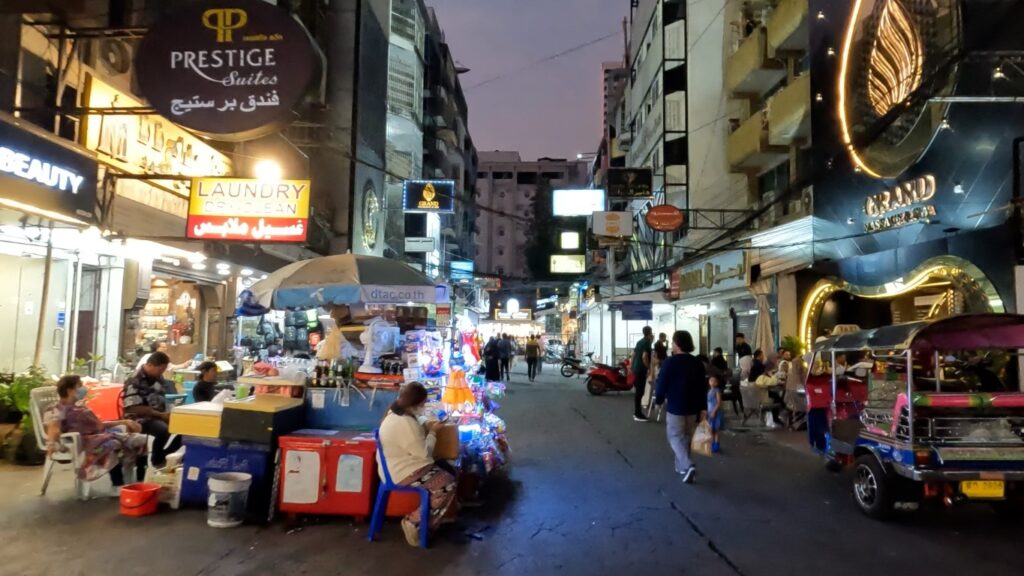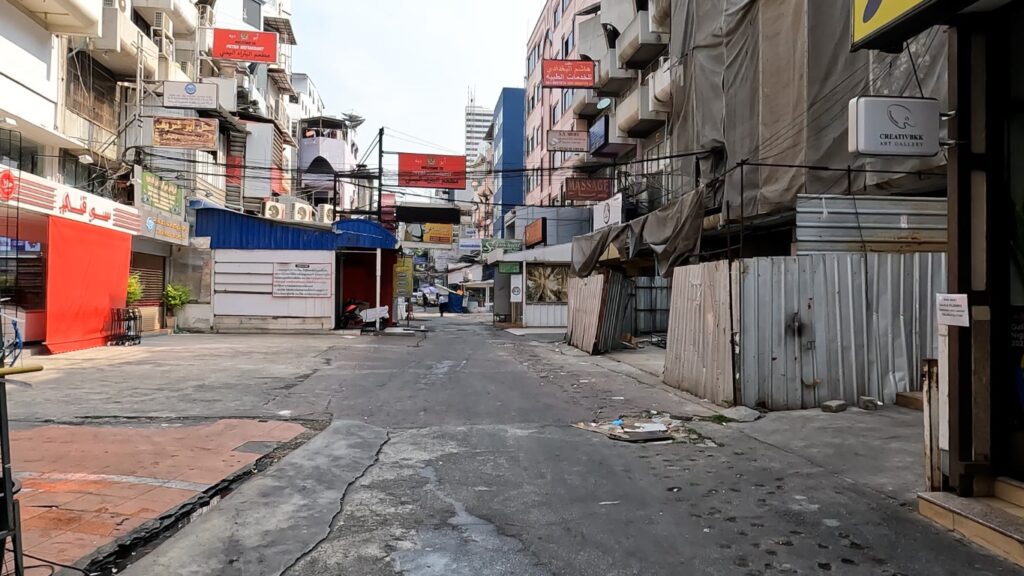 Soi Arab is located off the busy Sukhumvit Road, just down and across the road from the famous Soi 4 (Soi Nana). If you looking for some excellent Middle Eastern food then this is the place in Bangkok to visit. There are also a string of jewellery stores and convenience stores selling Arab products.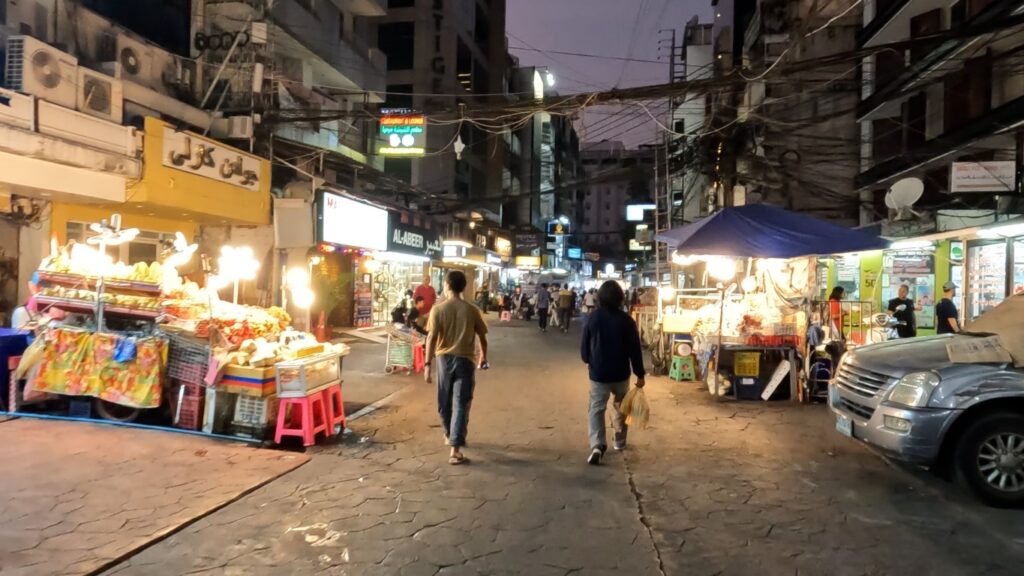 There are a number of street vendors selling fresh fruit and vegetables off carts both during the day and at night.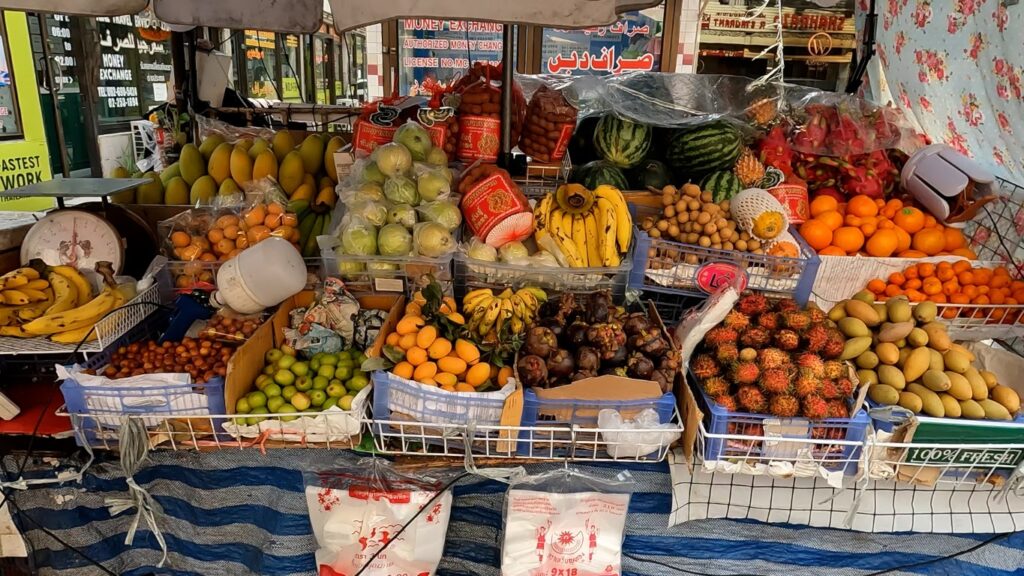 There is also a great Kebab vendor selling beef or chicken kebabs (Shawarma).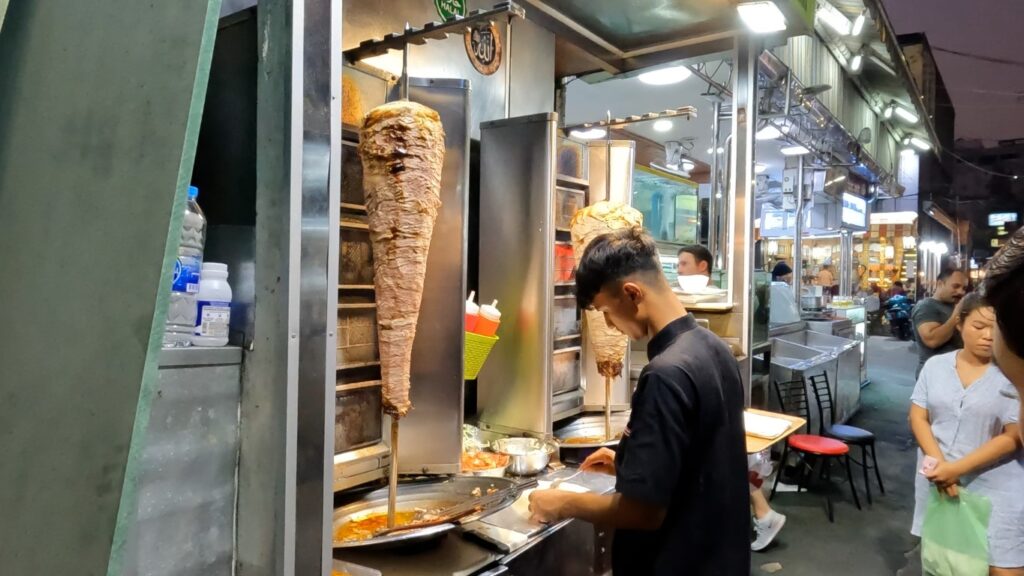 Also on Soi Arab are a number of cheaper style hotel, a great area to stay in Bangkok.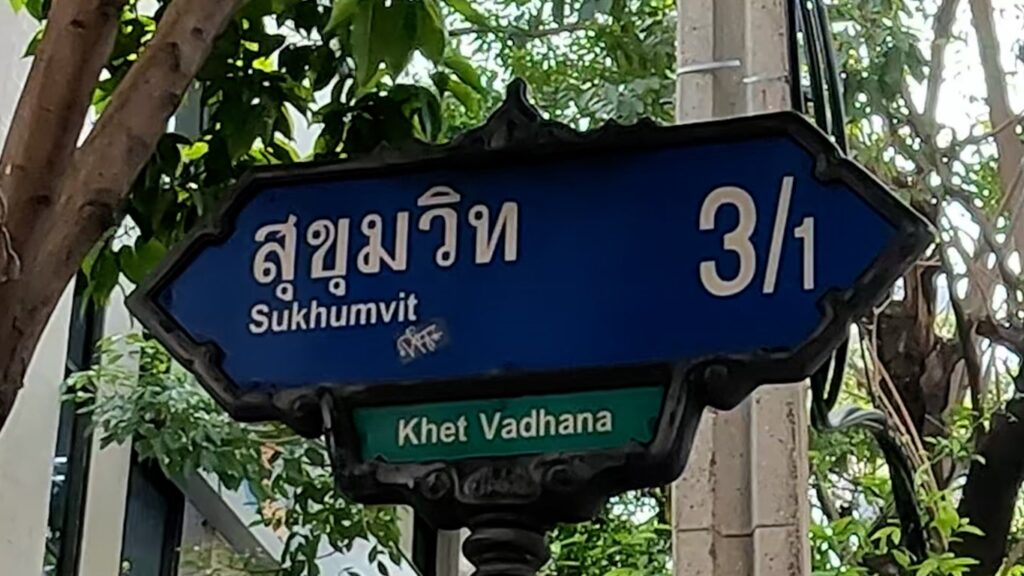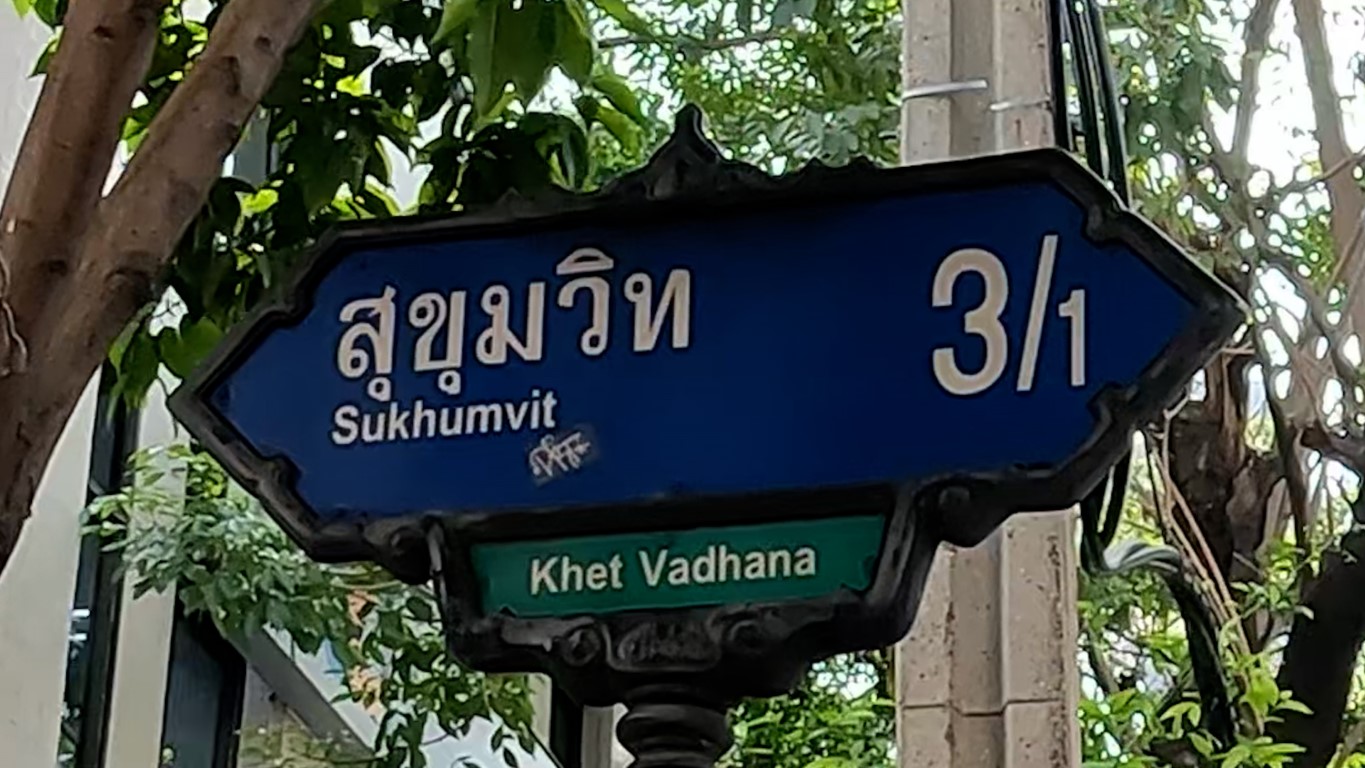 Restaurants on Soi Arab Bangkok
Al Saddah Restaurant
Al Saddah Restaurant serves Middle Eastern food from Yemen, located right at the end of Soi 3/1 Soi Arab. Popular dishes are Mandi Lamb or Mandi Chicken, Chicken Kabsa, Lamb Quozi and Mulawah Bread, the traditional Yemeni bread cooked in a clay oven. Al Saddah is open for breakfast, lunch and dinner.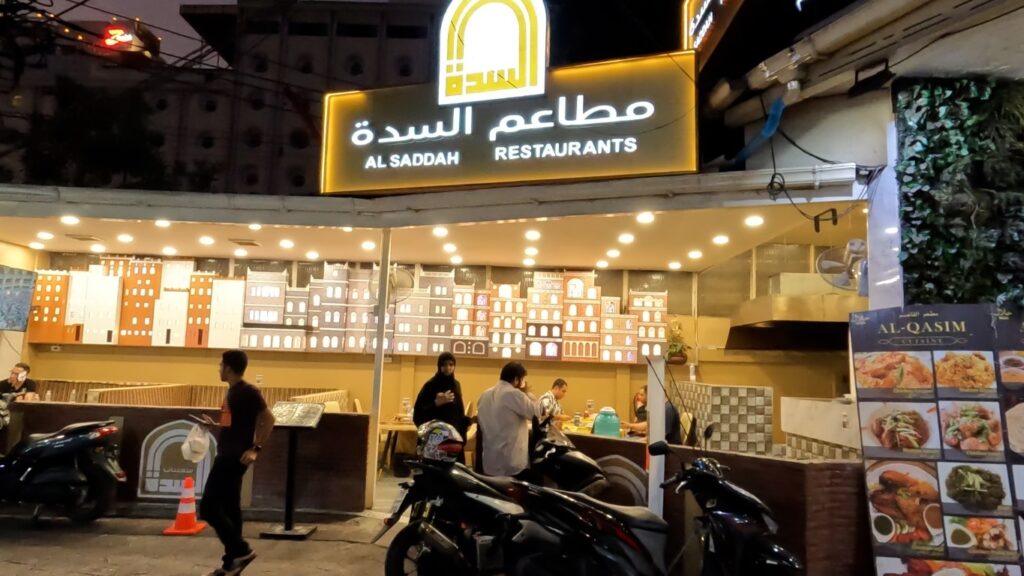 Nefertiti Egyptian Restaurant
Nefertiti Restaurant is a famous Egyptian Restaurant half way down Soi Arab. Open 24 hours a day, they serve traditional Egyptian food like Mirza Gasemi which is eggplant with some tomatoes, garlic and spcies as well Kofat Lamb, Shish Taouk and all the popular Middle Eastern food like Houmous, Labneh, Tabbouleh and Fattoush salad.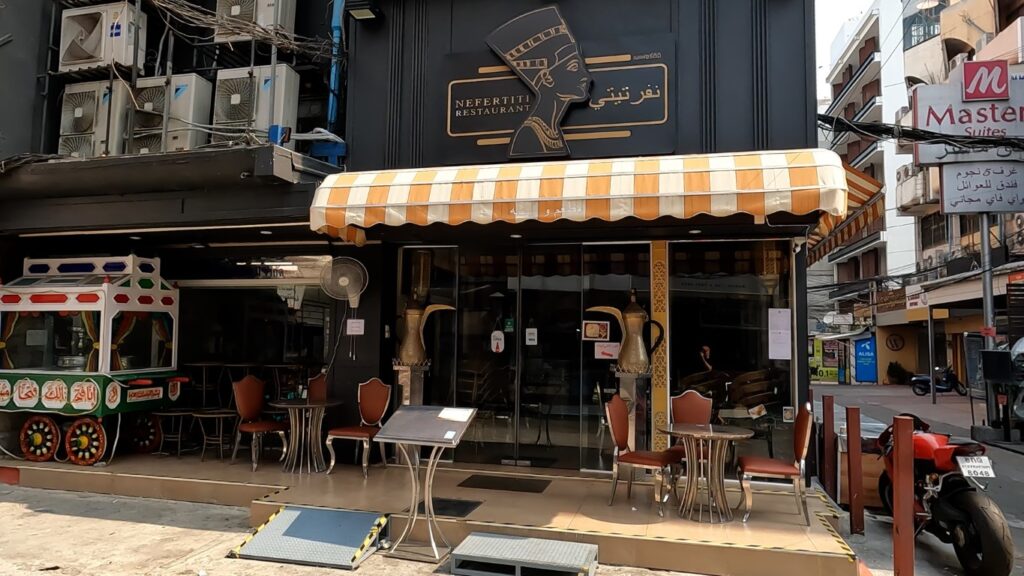 Iraqi Restaurant by Abdolah Kashi
Iraqi Restaurant by Abdolah Kashi serve up traditional food from Iraq like Lamb Quzi, Hummus, Tepsi Baytinijan Eggplant casserole, Tashreeb stew. Check out pics on their Facebook page.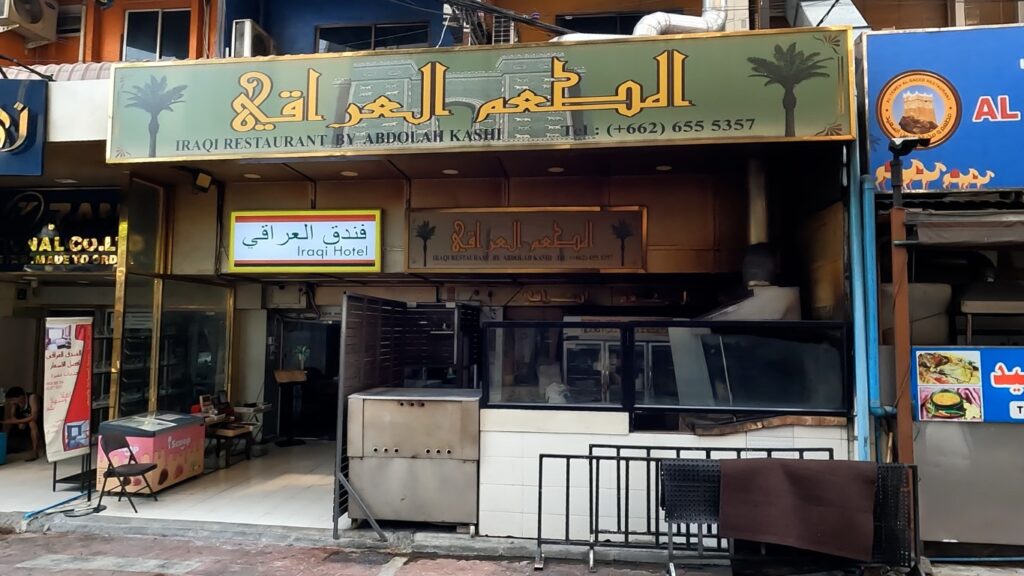 Ibrahim Restaurant
Ibraim Restaurant is open 24 hours a day, serving a range of Middle Eastern food like mixed grills, shish kebabs, soups, Biryani rice dishes. They have a large family dining room on the 2nd floor for large groups.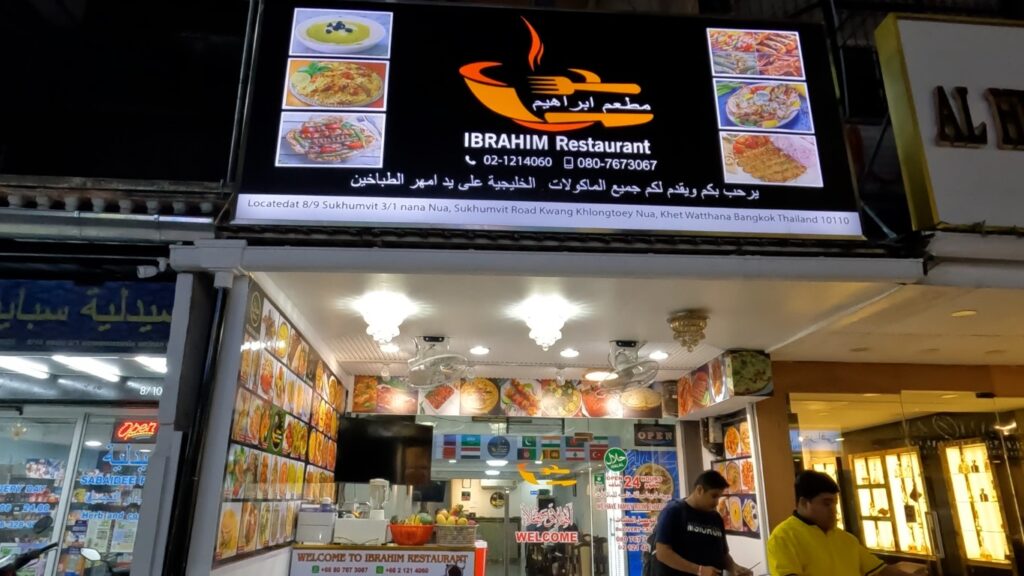 Al Qasim Cuisine Restaurant
Al Qasim Cuisine Restaurant is a Pakistani restaurant serving traditional food from Pakistan and the Middle East.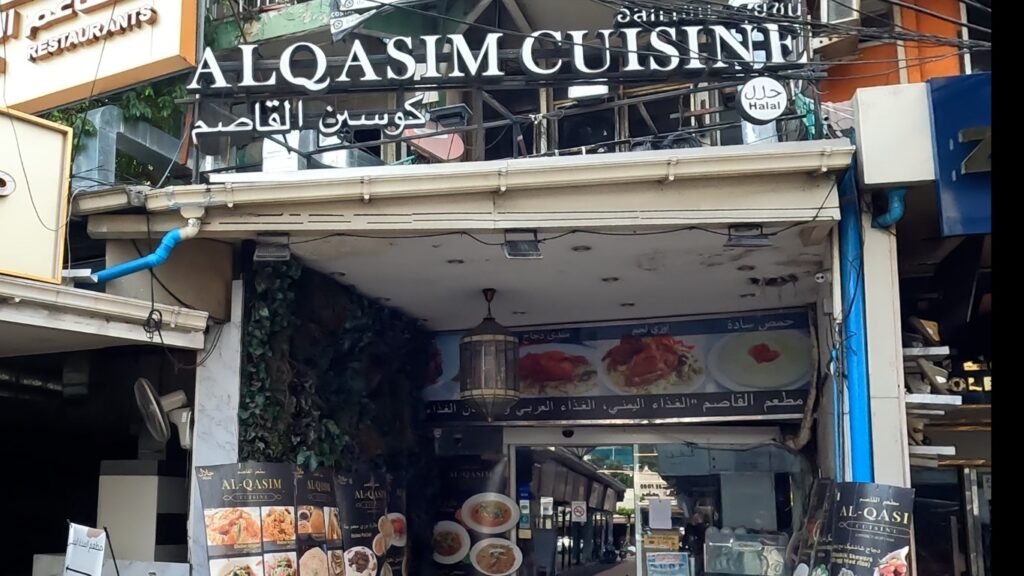 Al-Yemen Al-Saeed Restaurant
Al-Yemen Al-Saeed Restaurant is open 7 days a week from 8am – 4am. Serving up traditional food from Yemen.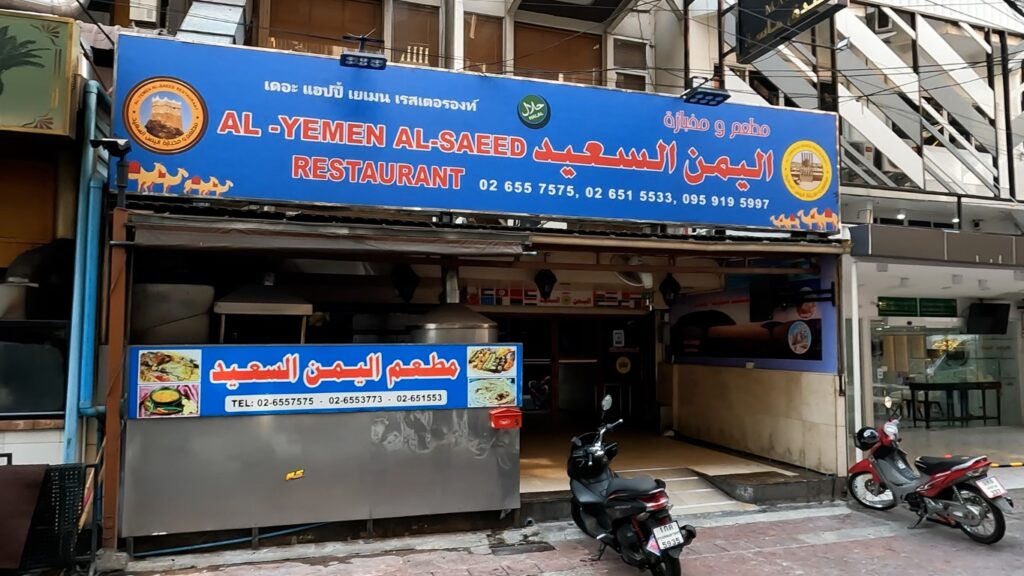 Petra Restaurant
Petra Restaurant is a Jordanian restaurant open from 10am – 3am 7 days a week. Serving up traditional food from Jordan like Lamb Mandi,